When Google announced earlier this month that its Nest Secure home alarm system would soon work as a Google Home smart speaker, buyers were confused.
To work as a Home speaker, the device needs to have a speaker - which the Secure has to sound its burglar alarm - and a microphone, to listen out for the 'hey Google' call sign to get the Google Assistant's attention.
Read More:
Buyers of the Nest Secure did not know the device had a microphone, as Google has failed to mention the component's existence.
Google has now apologized for this, admitting it made an error in not disclosing the microphone, and said it was installed with the intention of being used with features added to the Nest Secure at a later date - like the Google Assistant.
Google said in a statement released this week: "The on-device microphone was never intended to be a secret and should have been listed in the tech specs. That was an error on our part. The microphone has never been on, and is only activated when users specifically enable the option."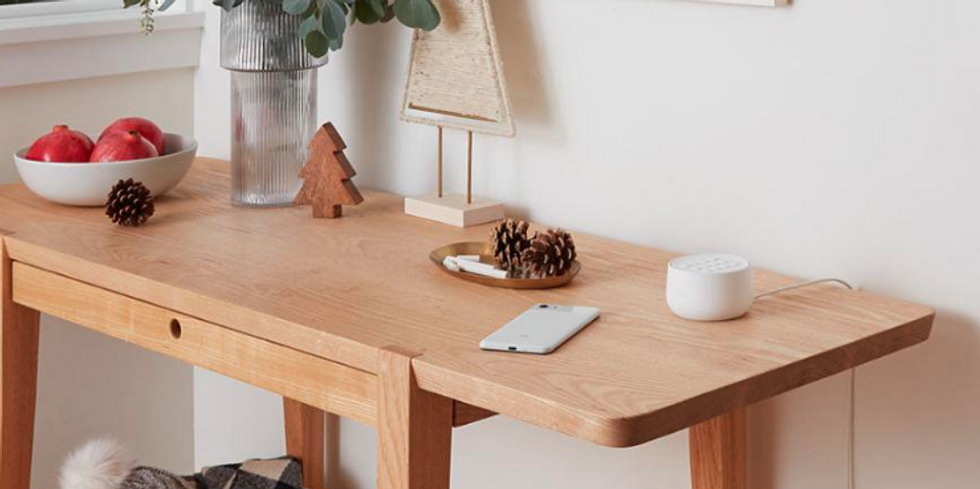 The Nest Secure (far right) is a smart alarm system for the homeNest
Because the microphone wasn't enabled at launch, the Nest Secure does not have a physical switch to disable it, as is found on Google's dedicated smart speakers and displays, like the Home, Home Mini and Home Hub. Instead, Nest Secure owners who wish to use the device as a Home speaker need to enable the microphone in the device's settings.

The Nest Secure's product page has now been updated to include a reference to the microphone.
Explaining how the microphone might be used more in the future, Google added: "Security systems often use microphones to provide features that rely on sound sensing. We included the mic on the device so that we can potentially offer additional features to our users in the future, such as the ability to detect broken glass."
Check out The GearBrain, our smart home compatibility checker to see the other compatible products that work with Google Home and Home Mini