Like GearBrain on Facebook
Google's Pixel range is already known for having some of the best cameras of any smartphones, and their reliance on a single lens and sensor when rivals use two or three is remarkable.
But these already-impressive cameras just got a huge upgrade, thanks to Night Sight. A free software update available now for all models of Pixel smartphone (including the 2016 original), Night Sight boosts low-light performance in a way that is scarcely believable.
Read More:
Night Sight is so good, in fact, that in a city like London (where I live) it is difficult to find anywhere dark enough to let the system truly flex its muscles.
Before I show off what Night Sight is capable of, a quick introduction to what the system is and how it works.
Simply put, Night Sight uses artificial intelligence to improve low-light photography. This includes lengthening the exposure time, but to prevent your photos being a blurred mess when shot hand-held, the AI spots this motion, corrects it, then tidies up the white balance to cancel out artificial light, boosts detail, removed grainy noise, and generally transforms the image into something remarkable.
Even before you press the shutter button, the phone is already analyzing the scene to work out how many photos to take and at what exposure. Night Sight will then take up to 15 frames over a period of up to six seconds, then assemble these into a single photograph.
Night Sight can be selected manually, or the phone will suggest it when the scene is dark enough to benefit. Once enabled, you can tap to focus and adjust the exposure level, but that's it; the rest is entirely automated. The feature works with the front camera too to improve your nighttime selfies.

Night Sight works on all models of Pixel, but on the 2016 original its abilities are limited due to that phone (and the original Pixel XL) not having optical image stablization.
I used Night Sight on a new Pixel 3, and the results were nothing short of astonishing.
Now, join me on a quick walk around London's Canary Wharf financial district on a late-November evening.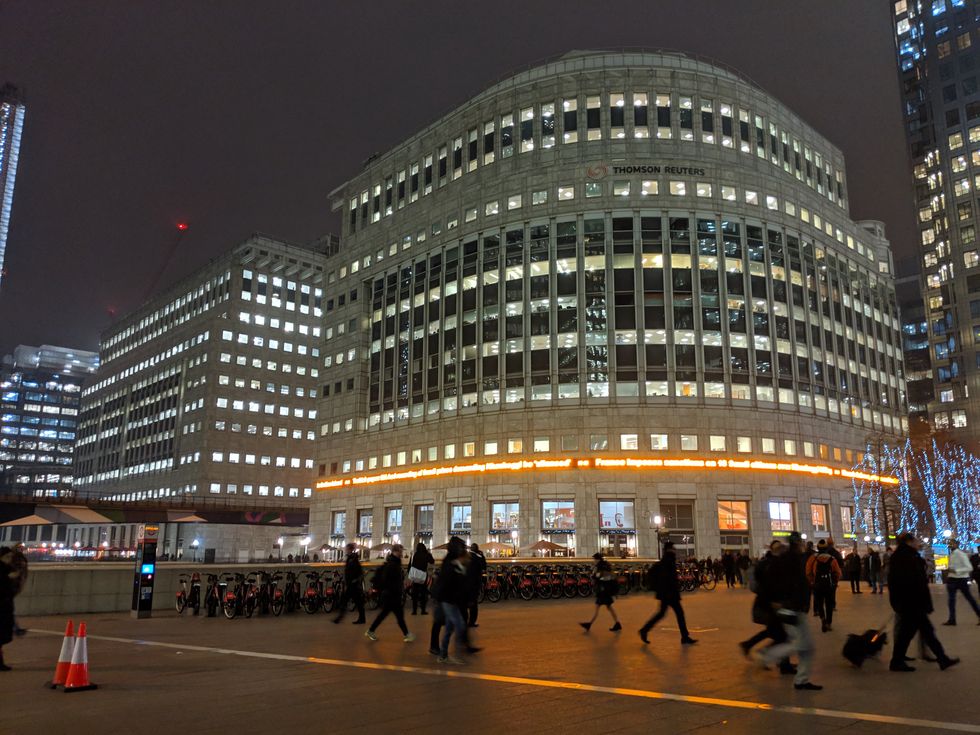 GearBrain
The above photo was taken with Night Sight switched off, which goes to show how impressive the camera is already.
Next, a pair of images taken with Night Sight switched off, and then switched on. As you can seen, the second image is much brighter - almost unrealistically so - with far more detail in the grass and leaves.
Night Sight off: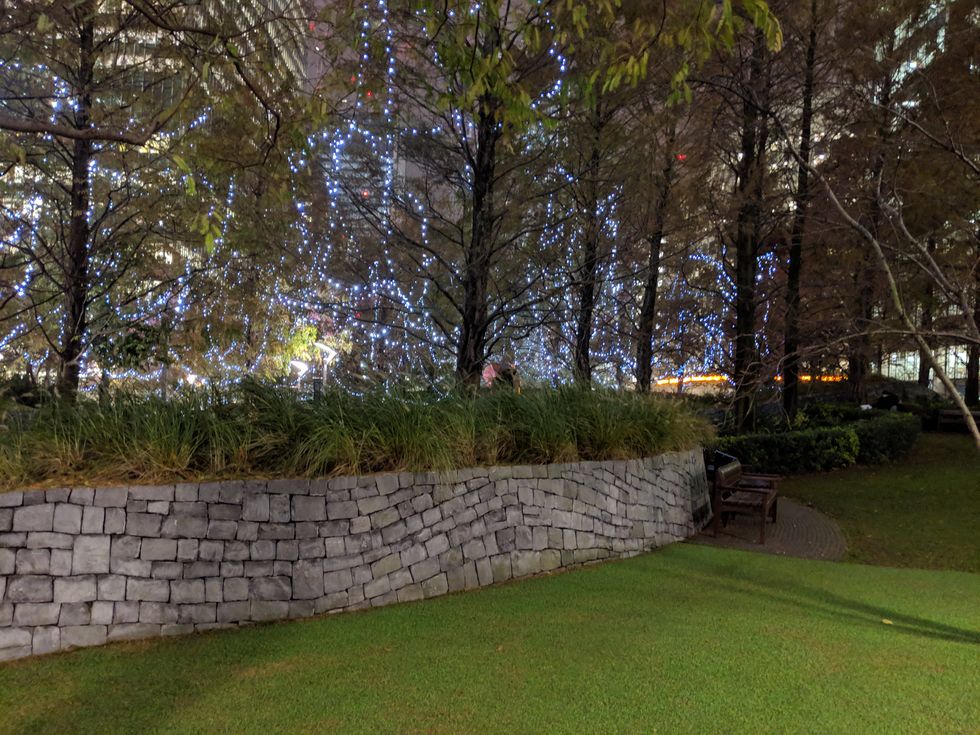 GearBrain
Night Sight on: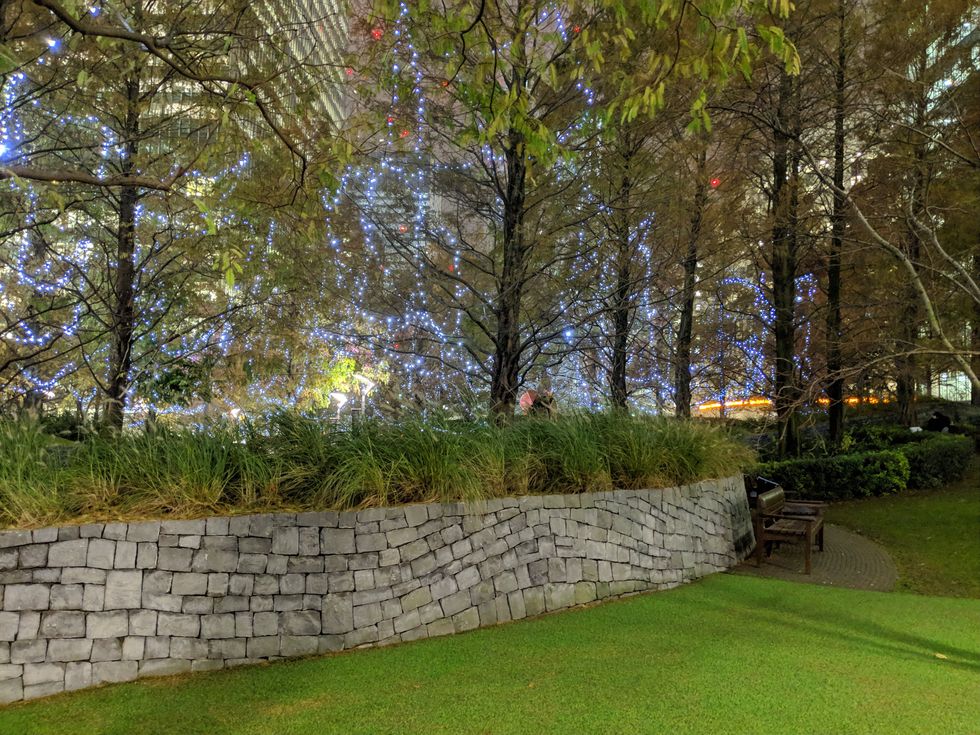 GearBrain
The following photos were all shot with Night Sight switched on.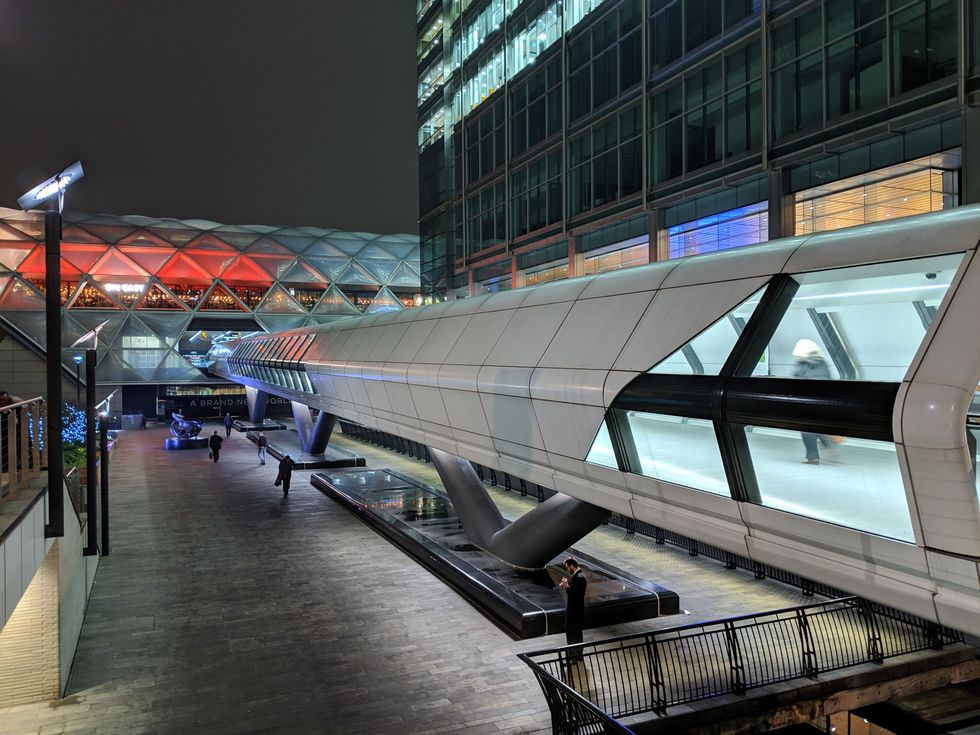 GearBrain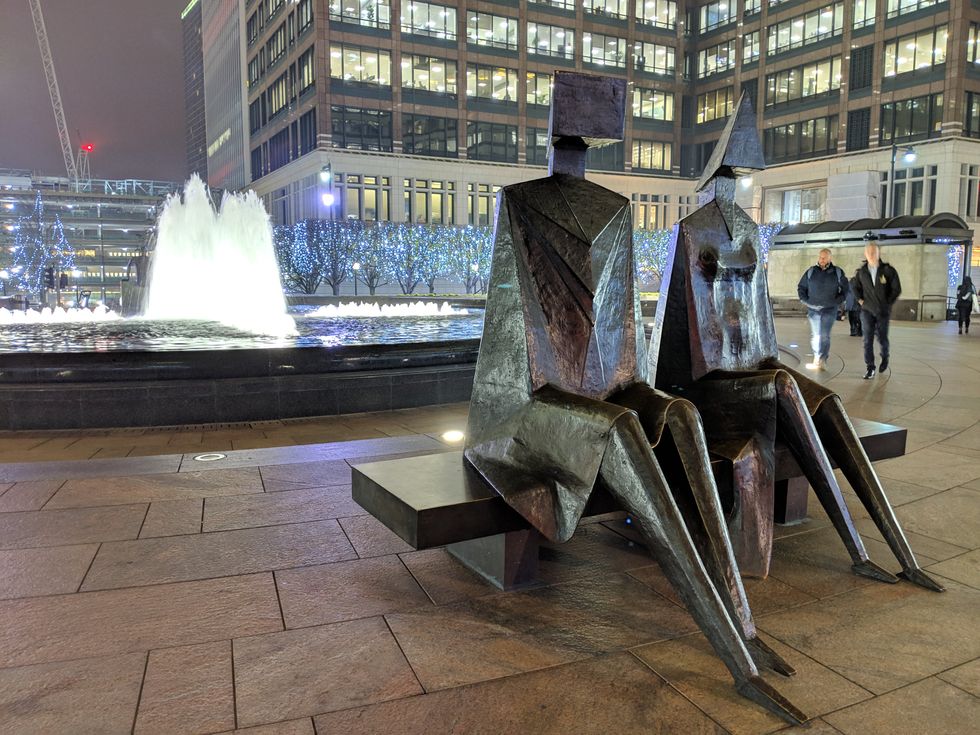 GearBrain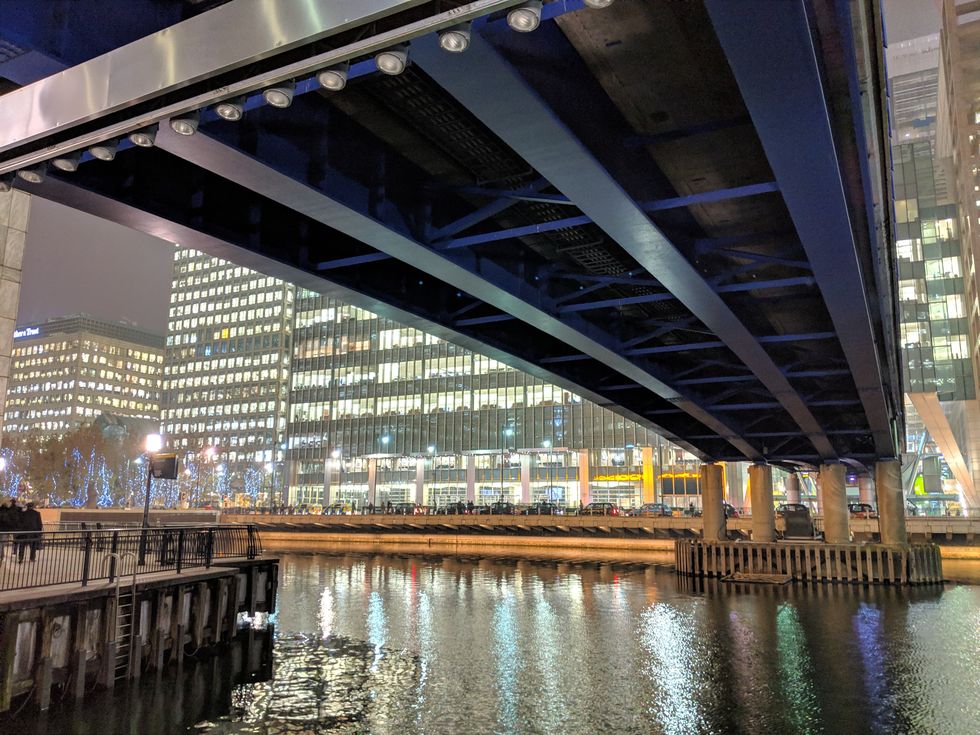 By the time I got to taking the above shot, I was actively seeking out dark objects to photograph, like the underneath of this bridge. While that area has been lifted out of the darkness, the foggy sky is now light grey, despite this being around two hours after sunset and much darker to the naked eye.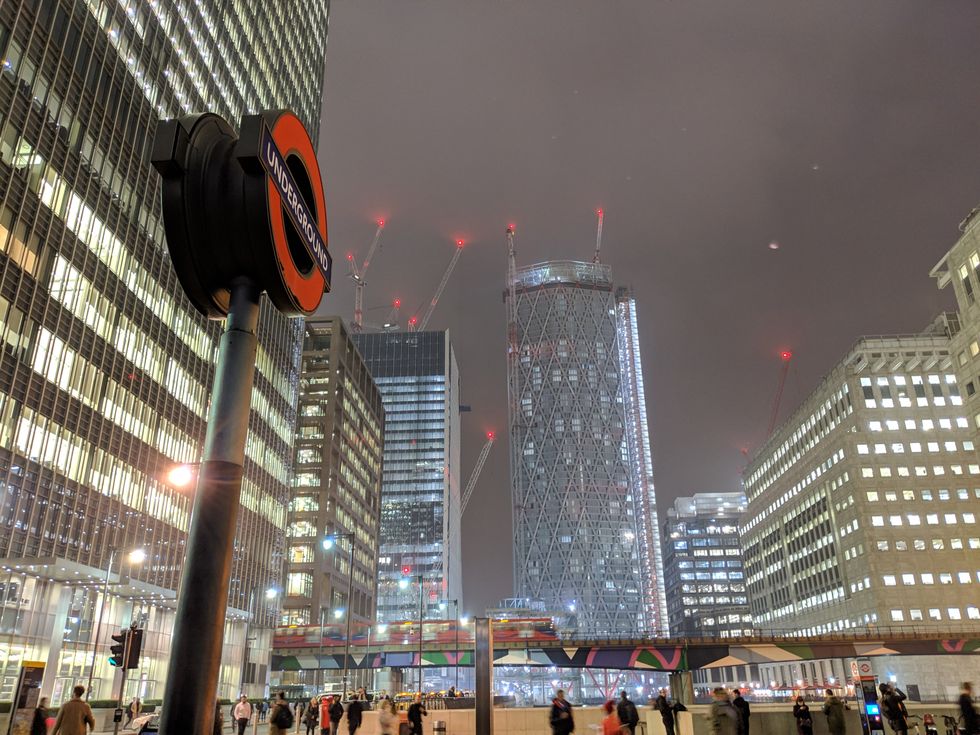 GearBrain
In some cases, like the image above, Night Sight works a little too hard and makes the sky seem artificially bright. Unless you head to an unlit park, this is likely to be the case in most large cities - especially on a foggy evening like this.

The next day, I wanted to really push Night Sight to its limits, so I headed to an unlit hallway in my house on a dull afternoon. The pairs of photos below, of a selection of laundry products and a Google-branded tote bag (naturally), are first taken with Night Sight switched off, and then with it switched on.
The results, I'm sure you will agree, are night and day.
Without Night Sight: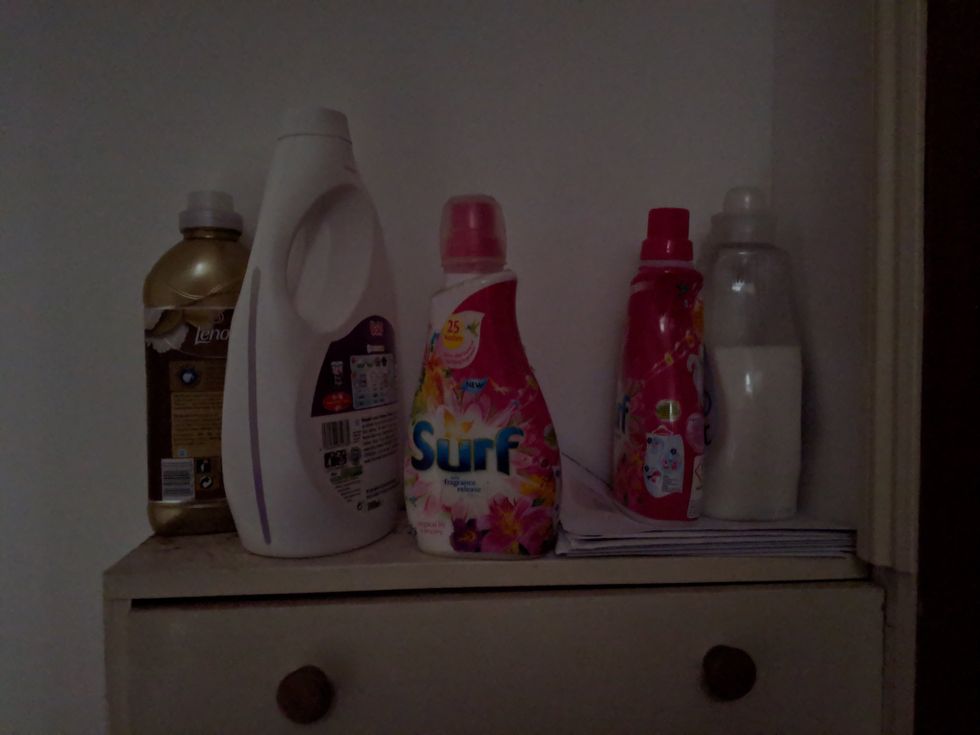 GearBrain
With Night Sight: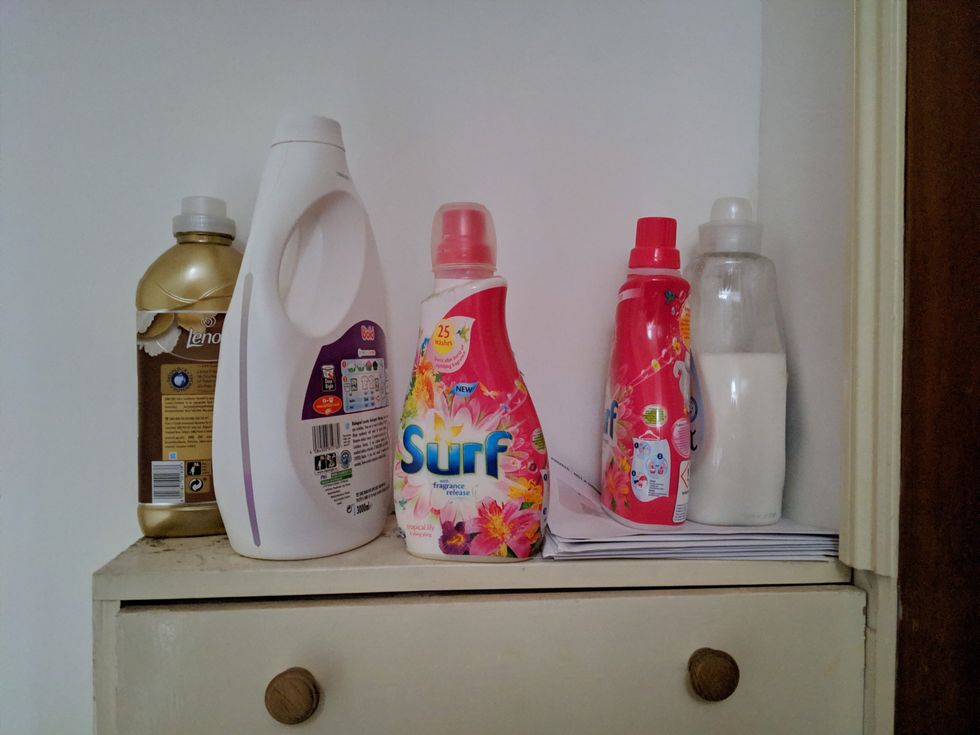 GearBrain
Without Night Sight: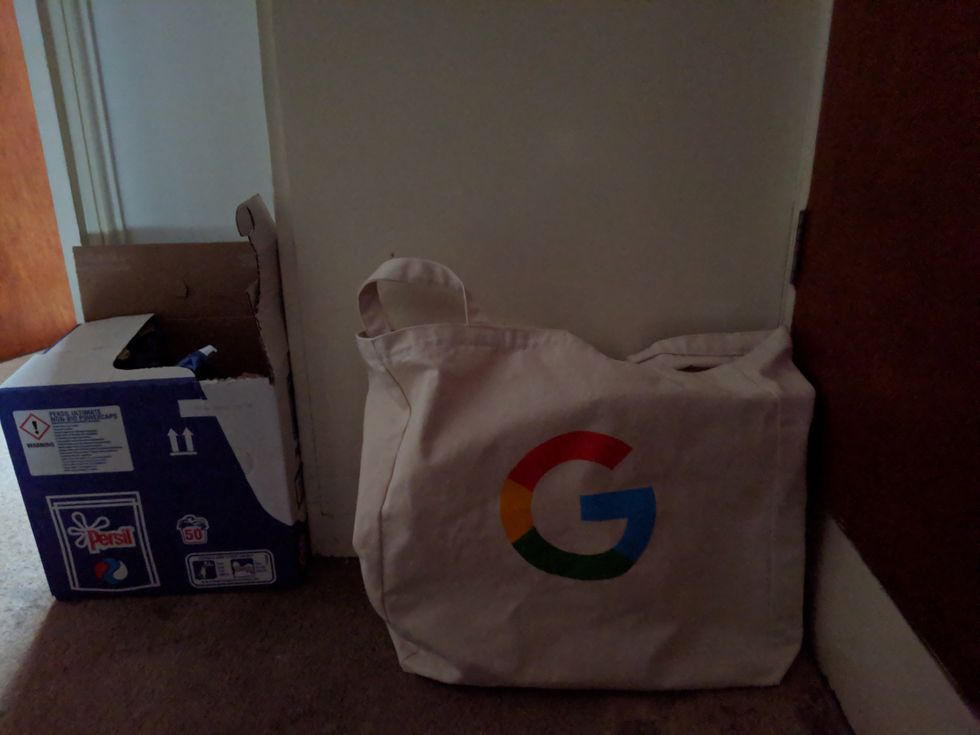 GearBrain
With Night Sight: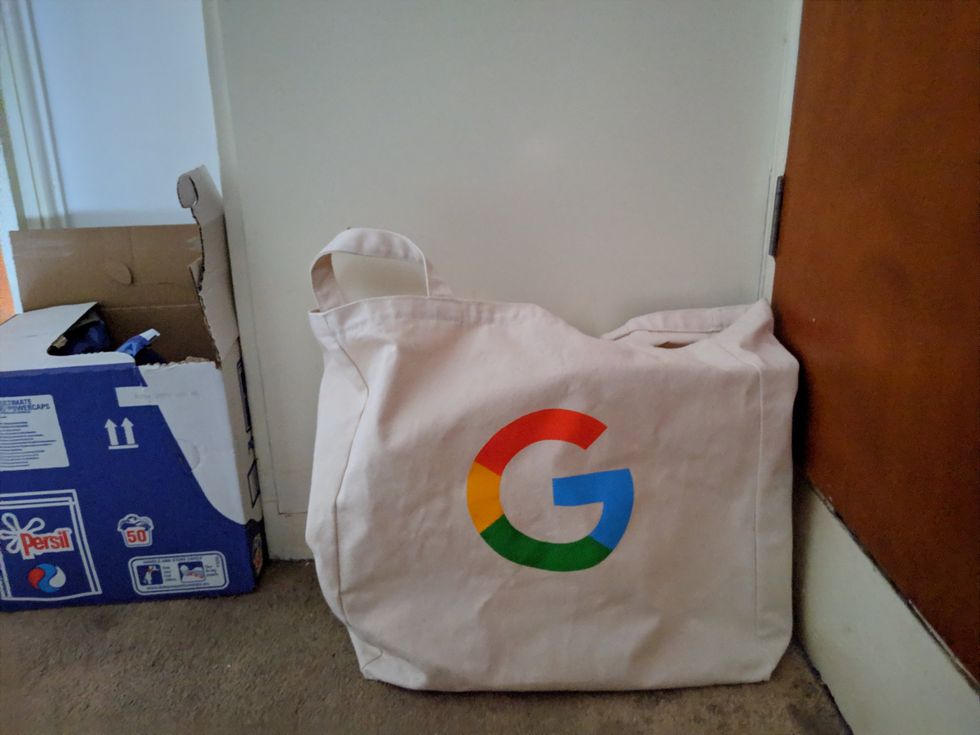 GearBrain
Like GearBrain on Facebook