Like GearBrain on Facebook
The Pixel 3 and 3 XL were likely the most-leaked smartphones in the history of consumer technology, appearing with such regularity across the web ahead of today's launch event, that Google opened proceedings by poking fun at itself.
"We're much better at making hardware than we are at keeping secrets" was the ice-breaker the search giant delivered to keep rooms full of technology journalists at simultaneous New York and London events suitably engaged.
But, while the event itself offered up no real surprises, it was when we actually got hold of the Pixel phones for ourselves did the surprises arrive. For starters, the Pixel 3 XL's display notch is nowhere near as obvious as it looks in photos - and nor is the 'forehead and chin' of the smaller Pixel 3; that is, the areas of black space above and below the screen.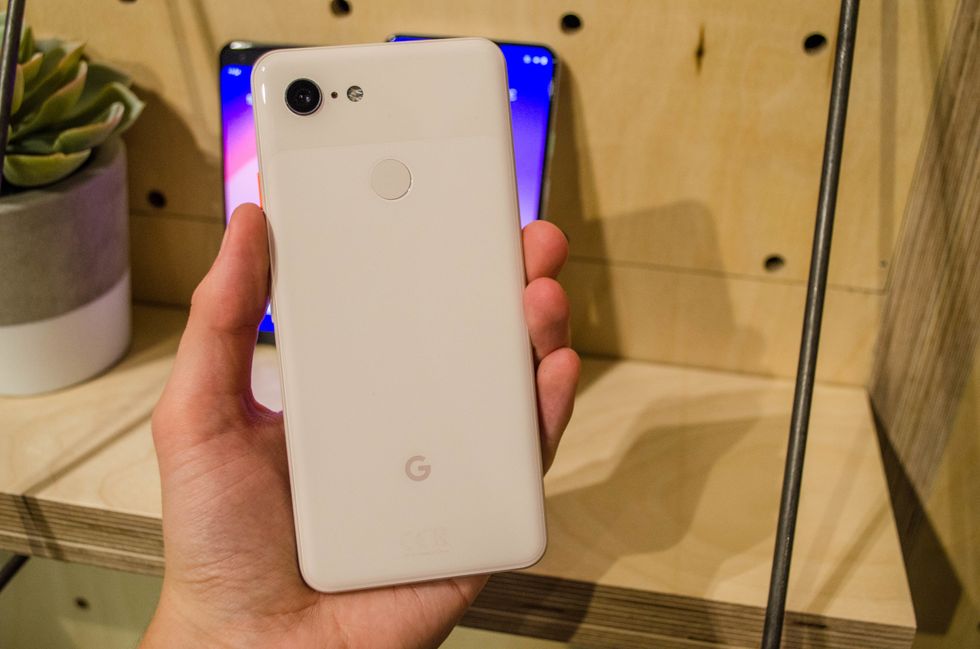 The Pixel 3 in new 'Not Pink' colorGearBrain
What also impresses when you see the Pixel pair in person is their displays, and particularly the display of the 3 XL. It is of much higher quality than that of the year-old Pixel 2 XL, which found itself engulfed in negative press as soon as it launched in late-2017. The newer model shows none of the blueish tinge or black smearing of the older handset; its colors are punchier and more vivid, but without searing your retinas in the way some Samsung phones are guilty of.

Both phones run Google's Android 9.0 Pie operating system and have larger displays than last year - up to 5.5 and 6.3 inches - while retaining the same overall size as their predecessors. This is a welcome move and makes the smaller phone feel more premium than it did a year ago, when the large bezel made it look and feel cheap.
Another change in feel is found on the back, which is now made entirely from glass instead of being metal with a small glass panel at the top. Being all glass means wireless charging is now possible for the first time on a Pixel handset, but the lower half has a rougher texture to it, helping with grip and likely stopping it from slipping slowly from any surface which isn't perfectly flat - something the iPhone X and Samsung Galaxy S9 are both guilty of.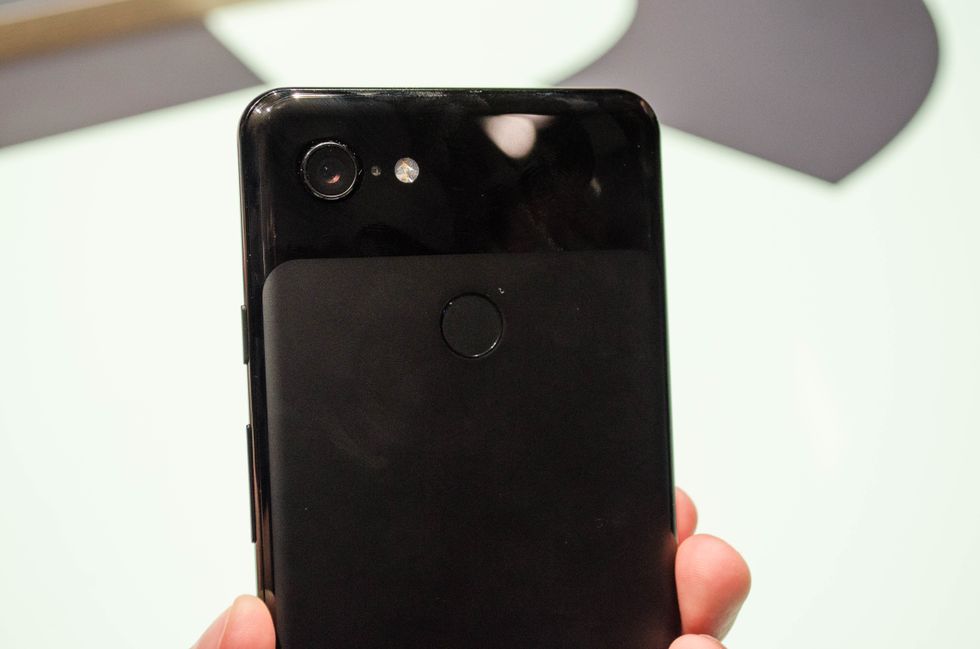 GearBrain
The same phone, in two sizes

The two handsets have identical specifications sheets, apart from their display size and resolution, and the capacity of their batteries. This means the same Snapdragon 845 processor and the same set of cameras, which includes one on the back and two on the front - an upgrade from Pixels of old.
The rear camera has a 12.2-megapixel sensor with an f/1.8 aperture - the same as featured in the Pixel 2 and 2XL. But what has always set Google's phone cameras apart from their rivals is the company's hugely impressive photographic artificial intelligence. Where Apple, Samsung, LG and Huawei employ extra sensors and lenses to up their camera game, Google relies on AI to deliver class-leading results.
On this note, Google said at the Pixel 3 launch event how the sweet-spot of technology is "at the intersection of hardware, software, and AI".
After spending some time with the Pixel 3 handsets at today's launch, we think Google has hit another home run, delivering photos which give every smartphone and even actual cameras a run for their money. Here's a quick look at three new features of the Pixel 3 and Pixel 3 XL:
Top Shot
"Pixel 3's camera is smart enough to know a good photo when it sees it," Google says. What this means is, Top Shot takes multiple photos in HDR+ and offers you alternatives if you missed the exact shot you wanted. You pick from any frame you like - as you can when flicking through a Live Photo on an iPhone, but the Pixel also picks out two of three which it thinks look best. This, if the AI has worked correctly, will be the photos where everyone is smiling, has their eyes open, and is neatly in frame.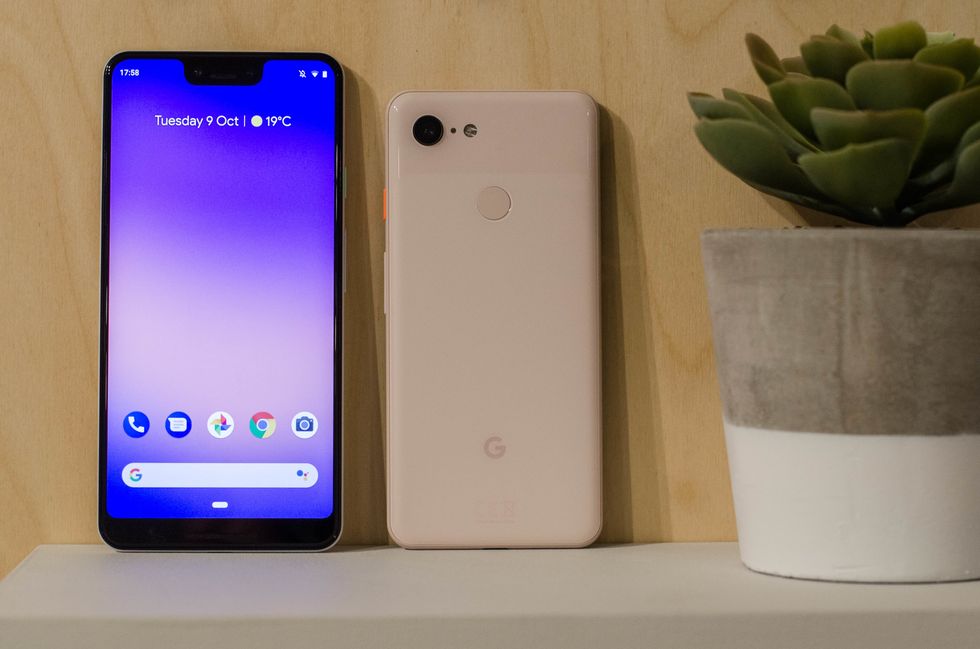 GearBrain
Night Sight

Coming next month as an update to the Pixel 3 is Night Sight, which claims to be so good at taking low-light photos that, Google says, you will never need to use your flash again.
As it isn't available just yet, we'll have to wait to try this out for ourselves. Google showed two photos taken in the same low-lit location - one taken with an iPhone XS, the other with a Pixel 3 - and the latter was much brighter, without appearing overly exposed.
Group Selfie Cam
The Pixel 3 has a second front-facing camera, which has a wide-angle lens for producing selfies which capture more of the scene, and the group of friends you're stood with. The camera captures 184 percent more of the scene than the new iPhone XS, Google claims.
We tried this out after the launch event and were impressed with how the view is made much wider, but without causing a fish eye effect at the edges of the image. There are three options for taking a wide, normal or narrow image - the wide option being perfect for taking selfies in front of famous landmarks, or with a large group of friends. No more selfie stick required.
As with the Pixel 2, the Pixel 3 smartphones come with unlimited cloud storage for all images and videos taken with the device. Files are stored in full quality and do not contribute towards the 15GB of free cloud storage available for all Google customers.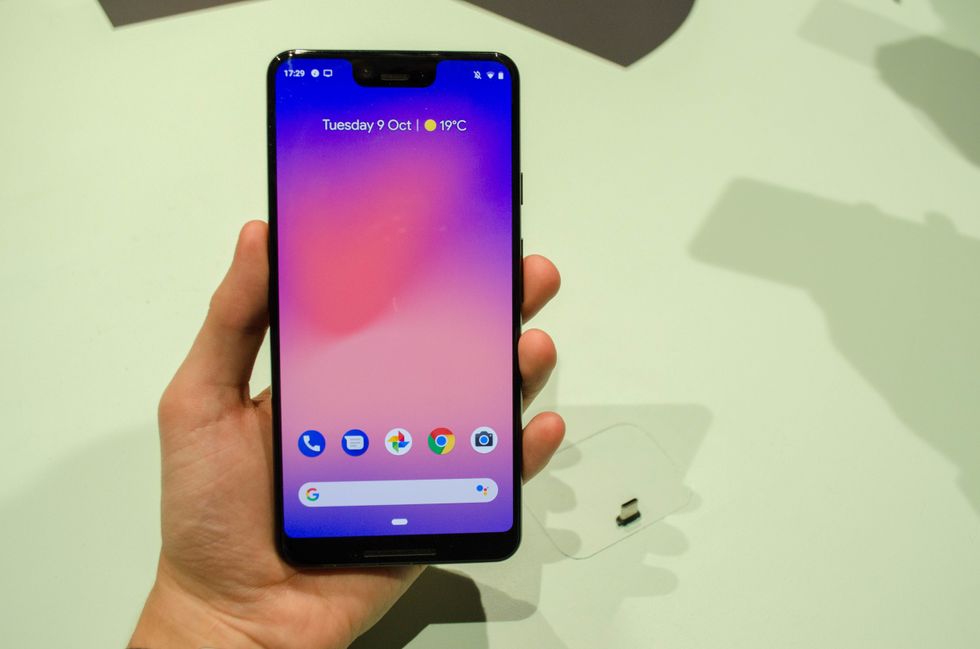 GearBrain
Call Screening

Not a camera feature, but something which could be a real game-changer when it comes to receiving spam calls.
How Call Screening works is, when you get a call which looks like it is a telemarketer or other spam, there is an option on the Pixel 3 to have the Google Assistant answer the call for you. In a similar voice to the demo of Google Duplex we saw earlier in the year, the Assistant asks who is calling and why, then presents a real-time written transcript of the call to you on the phone's screen.
You can then pick up the call if it's someone you want to speak to, tap at suggested phrases you want the Assistant to say, or end the call. This feature is coming to the Pixel 3 in the US at launch, then to all Pixel phones later in the year.
Google has a tradition of giving literal names to the colors of its smartphones, and this continues with the Pixel 3 and 3XL, which are available in 'Just Black', 'Clearly White' and 'Not Pink' - the latter being a new shade which is a very pale pink.
Pre-orders for the Pixel 3 and 3XL are open now, with the phones shipping from October 17. Prices start at $799 for the Pixel 3 with 64GB of storage and $899 for the larger Pixel 3XL. Increasing storage to 128GB increases both prices by $100, and all models comes with 4GB of RAM.
Like GearBrain on Facebook