Calling for emergency assistance from a smartphone is not a complicated option in most cases. But there are times when talking is either not possible — or not advisable. Google is launching a new feature which will let callers request help by just selecting what they need without ever making a sound.
Read More:
This new ability will launch in the Android Phone app on Google's Pixel smartphones first in coming months in the U.S., said the company. Other Android devices will also eventually be getting the ability to alert emergency personnel through information clicked on the screen.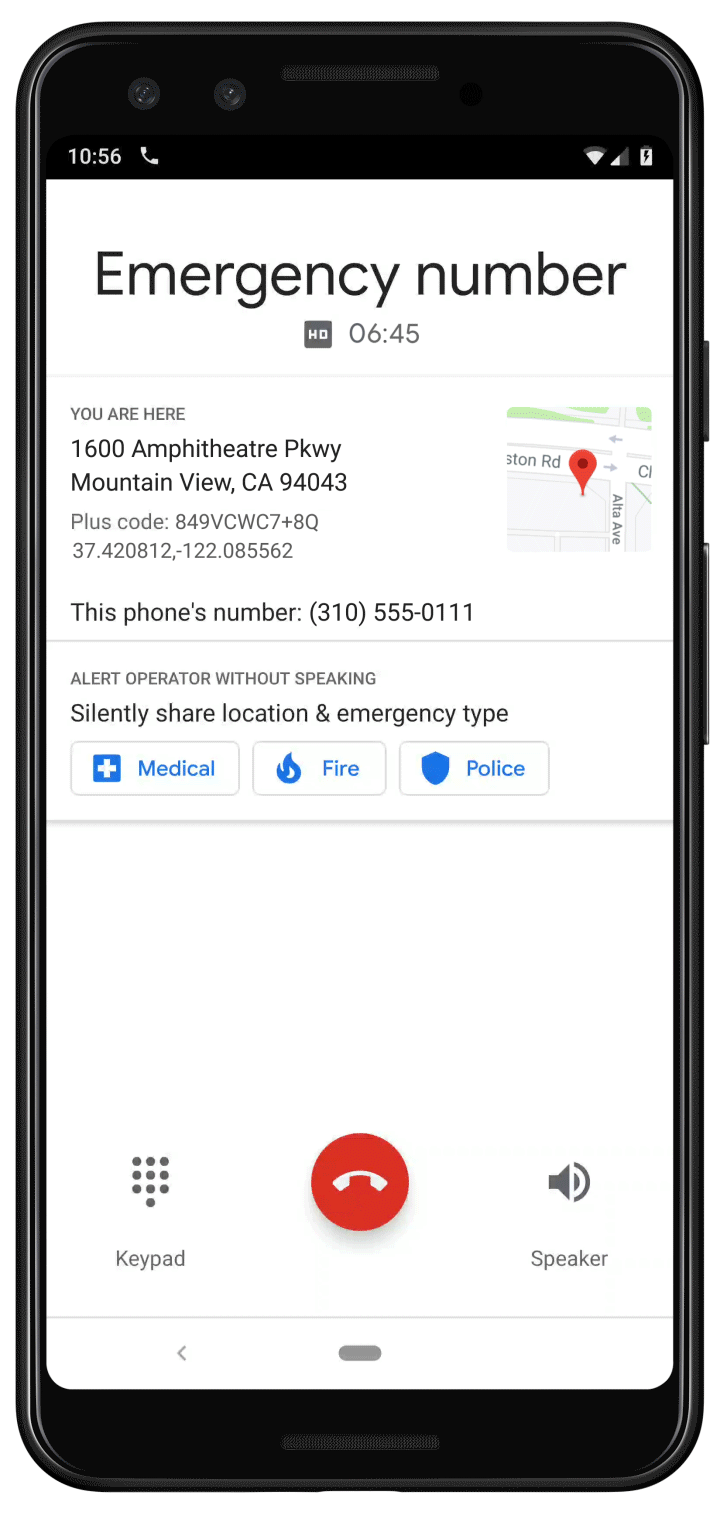 Pressing a button on the screen will contact emergency operators, send a location and what kind of help is neededGoogle
Smartphones can already push out details about their location to emergency operators — this is information that is trackable through a device's GPS, and is the same way people who use tracker apps, like Life 360, keep tabs on each other as well.

The new feature, however, will also alert emergency personnel if you need medical, fire or police — and that will show up through buttons that spell these words on the screen.
Pressing one of those will launch the emergency call, and an operator will then be read a set of sentences through their phone, which tells them the caller may not be able to speak or hear. The information will include an address, and what kind of assistance is needed, such as medical. A plus code is also shared, which is a short code that is specifically unique to a location — and works even if there isn't a street or address.
Google said that the information sent stays on the device, and it will work even if the smartphone does not have a data connection. If someone wants to speak, they can choose to talk — but help will be contacted, and sent, even if they don't.

While not out yet, the feature is one Google is working on with other groups, including, it said, the National Emergency Number Association, a professional group that is focused on building an IP-based 911 system.
Check out The GearBrain, our smart home compatibility checker to see the other compatible products that work with Google Home and Home Mini.