Like GearBrain on Facebook
Besides being helpful around the house, turning off lights and keeping thermostats on point, Amazon Alexa can also help during an emergency. As long as your power and internet are up and running, you can connect to radio and television feeds, accessing Alexa Skills that will also help you stay in touch with friends and family.
Alerting Relatives and Friends
People turn to Facebook to check in during emergencies — and you can short cut that with your Alexa-device. There is an Alexa Skill, Quick Status for Facebook, that allows you to link your Facebook account and post status updates through Alexa.
Highly-rated by users is also the Ask My Buddy skill, which creates contact lists, letting you reach out to one or all the people on your list as long as they're within shouting distance of their Amazon Echo or other Alexa device. Ask My Buddy is a free service for up to ten messages (phone calls or texts) in a 30-day period. There is also a paid version that starts at $3.66 a month.
The Guardian Circle Alexa Skill lets you specify as many emergency contacts as you'd like. A similar skill, My SOS Family, does the same thing.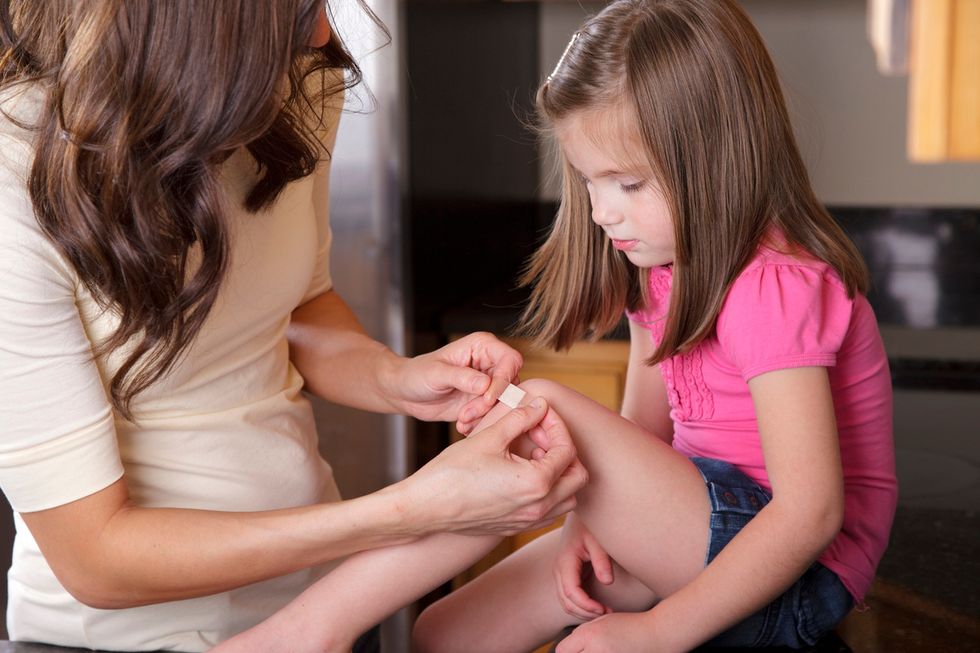 Your Echo can deliver Alexa Skills for first aid and non-threatening medical concerns.iStock
First Aid and Medical Information
Skills that will give you instructions for treating a wound or a baby with a fever can be useful. While not a substitute for reaching out to a medical professional, Alexa Skills can be a good place to start for care that isn't life-threatening.
From one of the most trusted names in healthcare, the Mayo Clinic First Aid skill can give lots of helpful medical information. First Aid Advice is another useful option for medical tips. Virtual Nurse is along the same lines.
All of these apps say they are not intended to replace medical advice or 911 (or your own country's emergency phone number). However, many will instruct on CPR, treating shock, breathing troubles, and more. You need to know the exact command sentences for most skills, so this might frustrate you in a real emergency. A better plan would be to test these Alexa Skills out in advance so you know how to use them when you want.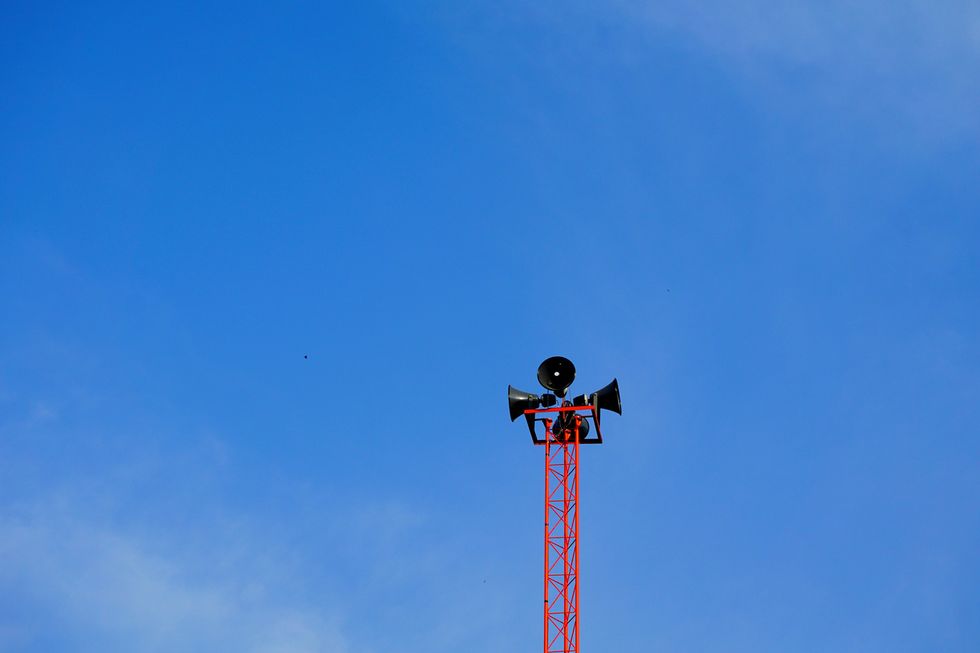 Alexa can give you updates about potential natural disasters.iStock
Weather and Natural Disasters
Detailed weather information can be useful every day, but is especially helpful if you are in the middle of a storm. The Weather Network Alexa Skill provides highly detailed local weather information, as does Weather Bot. There are also local Alexa Skills, like Boston French Toast so check for your particular area.
For information on catastrophic natural events, Quake Alert pulls information from the U.S. Geological Survey on any U.S. quake activity. Hurricane Alerts Atlantic Ocean and Gulf of Mexico may win the prize for longest Alexa Skill name, and gathers details from the National Hurricane Center. Hurricane Tracker has the same source, so if you are in a hurricane prone area, it might pay to test the two skills to see which works best for you. Hurricane Safety gives you information on supplies to pack and phone numbers for FEMA and American Red Cross.
Other useful skills

Alexa Skills that pull information from local police blotters are common, but don't seem much help in an actual emergency. The UK Police Alexa Skill will bring up the local phone number for the police in any location in the UK, so it has some utility.
Being prepared is always the best way to handle any emergency — and there are Alexa Skills that can help you increase your knowledge before the fact. Safety Manager will tell you everyday safety tips. Random survival facts can be accessed through Survival Tips. If you are in an earthquake-prone area, Will You Survive gives advice on how to live through an earthquake. Survival Facts promises to help you memorize facts to help you survive.
Emergency Light will activate the blue light on your Amazon Echo or Echo Dot so you can see where you are going in an entirely dark room. This Alexa Skill is useful if you still have power and internet — but I would keep a flashlight handy too.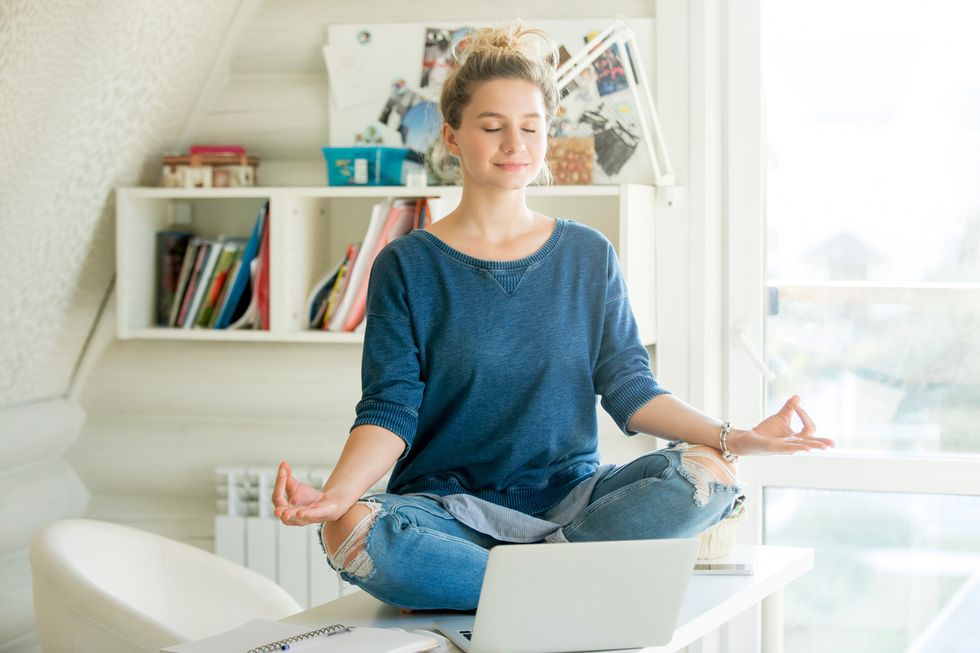 The best way to handle an emergency is to be prepared.iStock
The Upshot
For the elderly or disabled, Alexa's alert skills can give family members a sense of security — your loved one can contact you if they have a fall or other urgent need. And they can also help with your own stress by putting your mind at ease by knowing what to do if disaster does happen.
If you do need a moment of calm in the storm, consider Breathe Therapy, an Alexa Skill to help clear your mind — always a good move in an emergency.
Visit GearBrain's What Works with Amazon Alexa to see the connected devices that work with Amazon Echo and Alexa enabled devices.
-Julia Tell recently wrote Amazon Alexa Skills to bring out the Scientist in your Kids for GearBrain.
Like GearBrain on Facebook