Like GearBrain on Facebook
Verily, the healthcare technology firm owned by Alphabet, which is also the parent company of Google, launched a website for coronavirus screening late on Sunday.
The website is somewhat limited in scope for now, as it can only be used by adults in northern California. It asks qualifying visitors about their current health, and recent traveling.
Read More:
Verily said it is working "with the California governor's office to direct high-risk individuals to newly-launched testing center in San Mateo and Santa Clara."
The website first asks if the visitor is "currently experiencing severe cough, shortness of breath, fever, or other concerning symptoms". If the answer is yes, then visitors are asked to seek medical attention instead of continuing with the website.
If the visitor answers no, they are invited to sign in using their Google account and sign an informed consent authorization form, which says the data they give to the Verily website may be shared with US public health officials.
The site then asks a series of questions about whether you have been in close proximity to someone with a confirmed case of coronavirus (also known as COVID-19), or if you have traveled to China, Iran, South Korea or Europe in the past 14 days, are older than 60, or work in a medical setting. Visitors are also asked if they have a fever, cough, or shortness of breath.

Verily said in a blog post on Sunday night: "The tool will triage people who are concerned about their COVID-19 risk into testing sites based on guidance from public health officials and test availability."
The company added: "People who meet eligibility and requirements for testing will be directed to mobile testing sites based on capacity, where they will complete a nasal swab test. Once tested, individuals will be informed of their COVID-19 test results within a few days."
Verily says it will begin by testing the highest-risk individuals "at select sites in the San Francisco Bay Area, where there is a significant volume of known cases."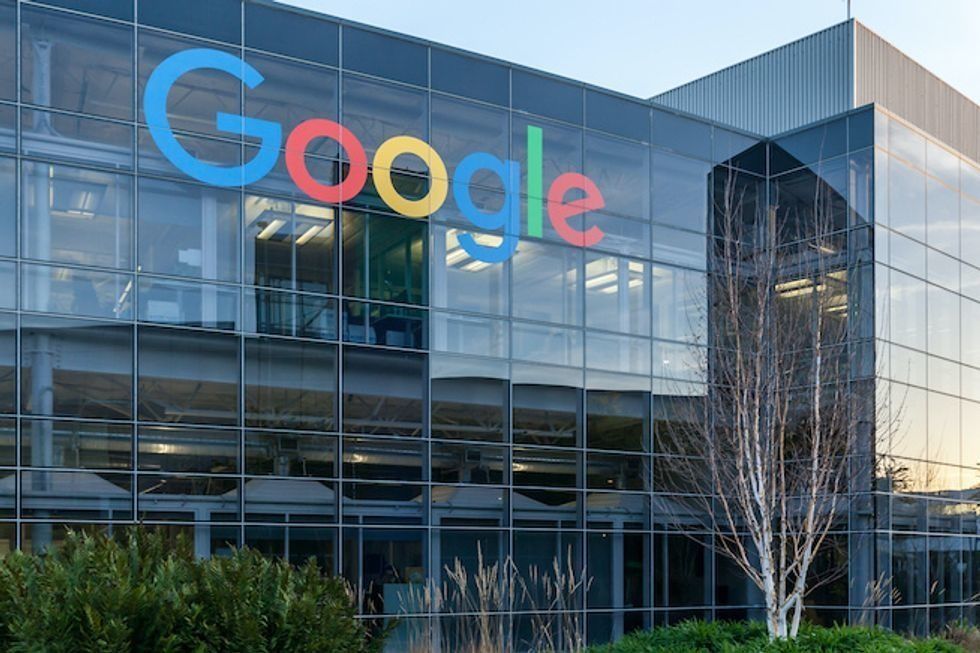 Google has removed thousands of misinformation videos from YouTubeiStock
The company plans to scale up its efforts once more testing kits and sites become available.

Separately, Google boss Sundar Pichai also wrote a blog post on Sunday stating his company is "partnering with the US government in developing a website dedicated to COVID-19 education, prevention, and local resources nationwide."
Pichai said the website will "include best practices on prevention, links to authoritative information from the World Health Organization (WHO) and the Centers for Disease Control (CDC), and helpful tips and tools from Google for individuals, teachers and businesses."
Google plans to launch "an initial version" of the website later today, March 16, and will "continue to enhance and update it with more resources on an ongoing basis."
Additionally, Google is using the homepage of YouTube, which it owns, to direct users to videos from the CDC and other locally relevant public health agencies.
Furthermore, Google Search and Maps will now say if a place, like a school or local business, is temporarily closed due to the novel coronavirus. Businesses will soon be able to mark themselves as "temporarily closed" using the Google My Business service.
Duplex, the human-sounding artificial intelligence voice developed by Google to make restaurant reservations on your behalf, will soon be used by Google to call up local businesses and confirm their updated business hours, so this data can be added to the Maps app and search results.
Finally, Google says it is "removing misinformation [about coronavirus] on YouTube, Google Maps, our developer platforms like Play, and across ads". Pichai says Google has already taken down thousands of YouTube videos "related to dangerous or misleading coronavirus information," and the company will continue to remove videos that "promote medically unproven methods to prevent coronavirus in place of seeking medical treatment."
Check out The GearBrain, our smart home compatibility checker to see the other compatible products that work with Google Home, Home Mini and all other Google Assistant enabled devices.
From Your Site Articles
Related Articles Around the Web
Like GearBrain on Facebook