Like GearBrain on Facebook
Owners of Wear OS smartwatches should see a major improvement in battery life in the next few months, as Google rolls out a software update with several stamina-boosting features.
Announced this week, the free update includes four new battery-saving features, helping to bring Wear OS devices in line with rivals like the Apple Watch, and newer wearables powered by more efficient processors.
Read More:
The new software, called H Update, will work with older Wear OS watched powered by the dated Snapdragon 2100 processor. Watches using the newer and more power efficient 3100 chip will also receive the update.

With the new software installed, Wear OS smartwatches will switch to Battery Saver Mode when the battery falls to 10 percent. In this mode, only the time is displayed and none of the watch's smart features will function. The Apple Watch already does this with its own Power Reserve mode.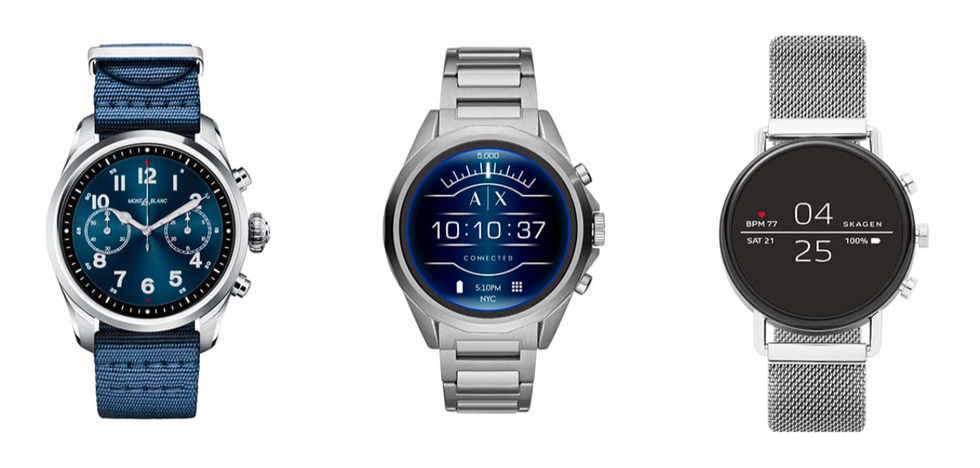 Wear OS is used by a wide range of watch manufacturersGoogle
Next up for Wear OS watches is improved off-body efficiency, where the device is better able to detect when it has been taken off. After 30 minutes of inactivity (ie, the watch hasn't moved, hasn't been touched, and cannot detect a heartbeat) it will go into 'deep sleep mode' to conserve battery life.

The update isn't just about Wear OS devices doing less though. Another feature will see apps open and resume from where you left off more quickly than they do currently.
Finally, switching Wear OS smartwatches will get easier with the update. To power off the device, press and hold the power button until the power off screen appeared, then release the button and tap either 'power off' or 'restart'.
Wear OS users are asked to be patient about when the update will arrive on their device. Google said: "This update will be progressively rolling out over the coming months. Your device may not immediately be eligible for this update and will be determined by your watch manufacturer. Some functionality may vary by device."
Hands on with LG W7 Watch www.youtube.com
From Your Site Articles
Related Articles Around the Web
Like GearBrain on Facebook