The holidays are fast approaching and you've surely got someone on your gift list that deserves something really special. These hi-tech and comparatively big-ticket items may be pricy, but their bells and whistles can't be topped and they're all well worth it. Whether or not you plan to buy something off this list, it will be fun to peruse these amazing and impressive items. Maybe if you made it to the "good boys and girls" list this year, someone will surprise you with an ULTRA gift.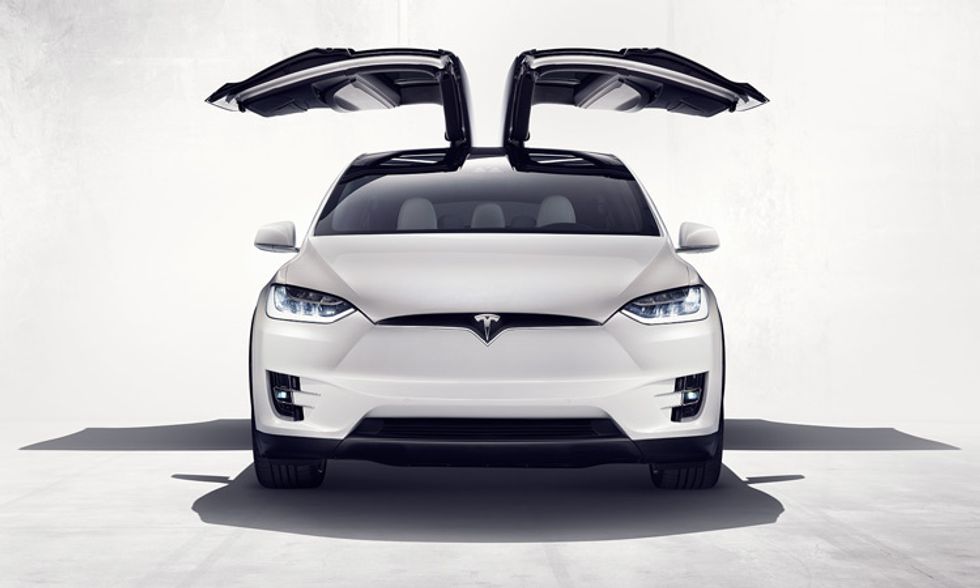 Tesla Model X
Tesla Model X
Zoom swiftly into 2017 with the newest design from Tesla, the Model X. This vehicle is billed as the "safest, fastest, and most capable SUV in history." The electric-charged Tesla fits 7 adults (5,000 towing capacity) and features all-wheel drive and a 100 kWh battery. Zip like a rocket from 0 to 60 in a mere 2.9 seconds. The Tesla has self-driving capability bringing driving into the futuristic era. Collision avoidance and emergency braking technology are included as well as HEPA strips to filter pollution. Inside, the advanced dashboard touchscreen will connect to a media player, GPS map, autopilot, and more. Price starts at $74,000. Maybe Oprah will bless you with a special giveaway this season! Check out the Model S as well.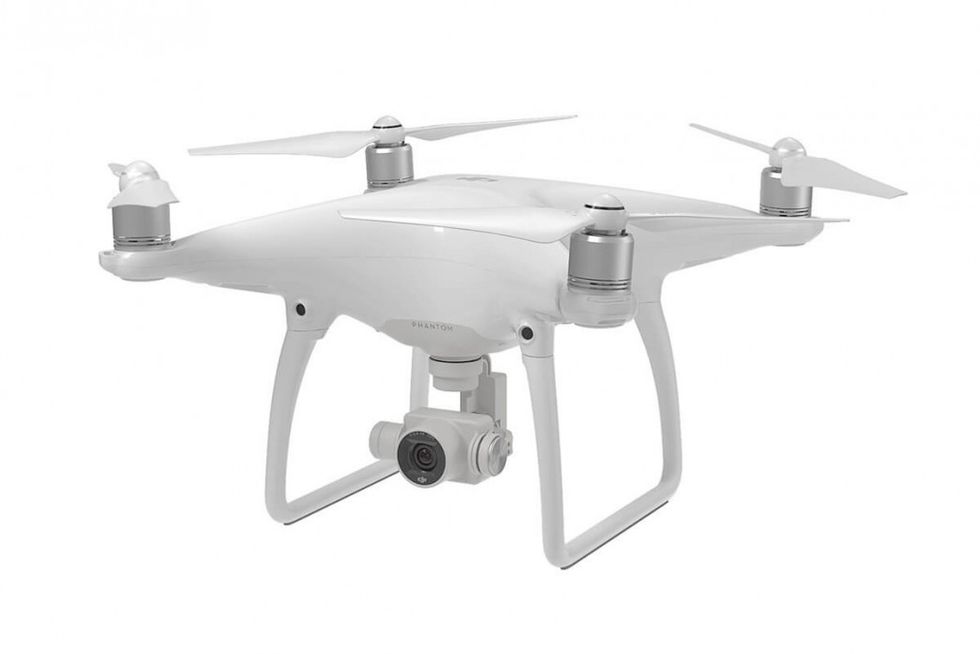 DJI Phantom Drone 4
DJI Phantom Drone 4 Series
Drones are all the rage this year, and the DJI Phantom 4 is one not to be missed. This sleek and stylish device features top-of-the-line detailing, sweeping curves, and a glorious matte finish, making its looks as impressive as its flying capabilities. The DJI Phantom's advanced stereo Vision Positioning System makes for precise hovering and it is safer to fly than competitive models. This model's core lifts the drone's center of gravity, allowing for better balance and greater agility. Fly this drone with the tap of a finger for 28 straight minutes with 3.1 miles of range up to 44mph and get a special 720p HD view via its built-in camera technology. Price is about $1,200, so this drone is no paper airplane. Any drone fanatic will be soaring with elation.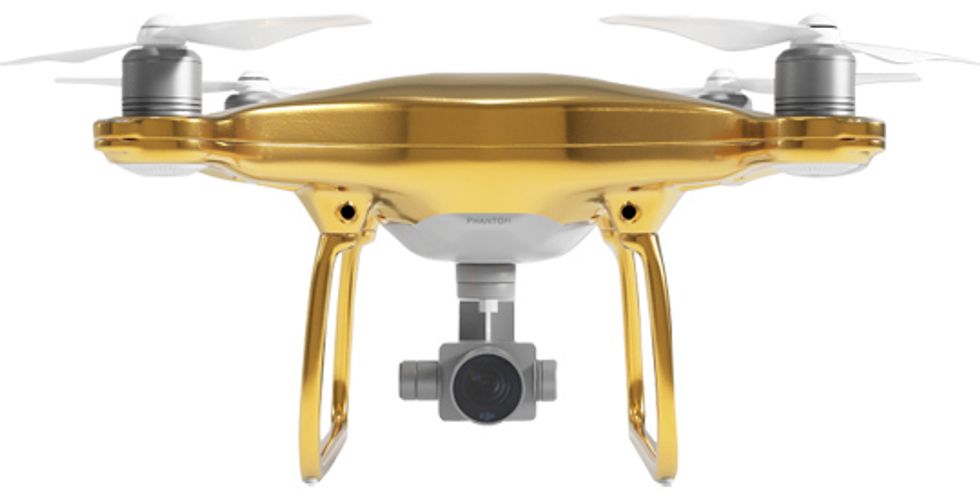 Feeling even more extravagant? How about the Phantom 4 plated in 24K gold— which can be your's, or your favorite friend—for just $25,000.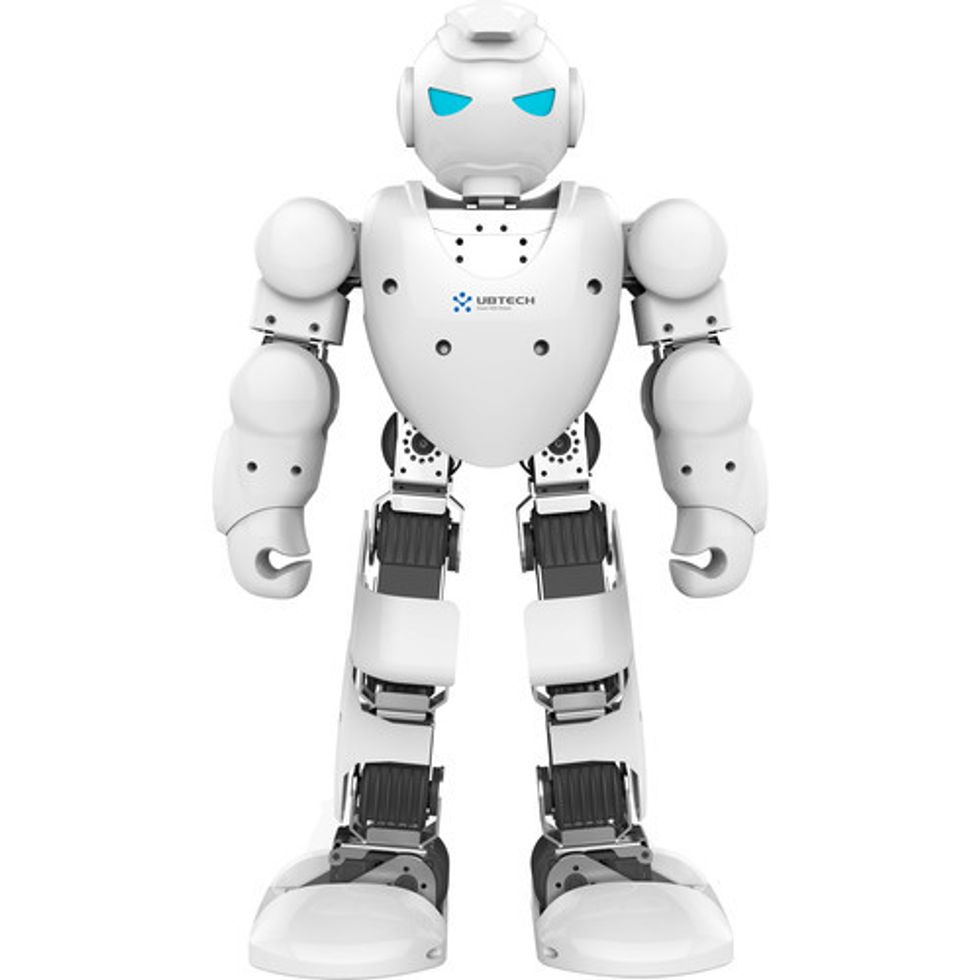 UBTECH Alpha 1S
Seriously, a robot? That's going to be a win for anyone. The $499 Alpha 1S is a dancing machine as well, able to sync to music playing on your smartphone, and controllable from any iOS, Windows or Android device via Bluetooth. You can even create, or program, your own movements or have Alpha 1S practice through some Tai-Chi or even a handstand, as Alpha has 16 moveable joints and a battery with a one-hour lifespan.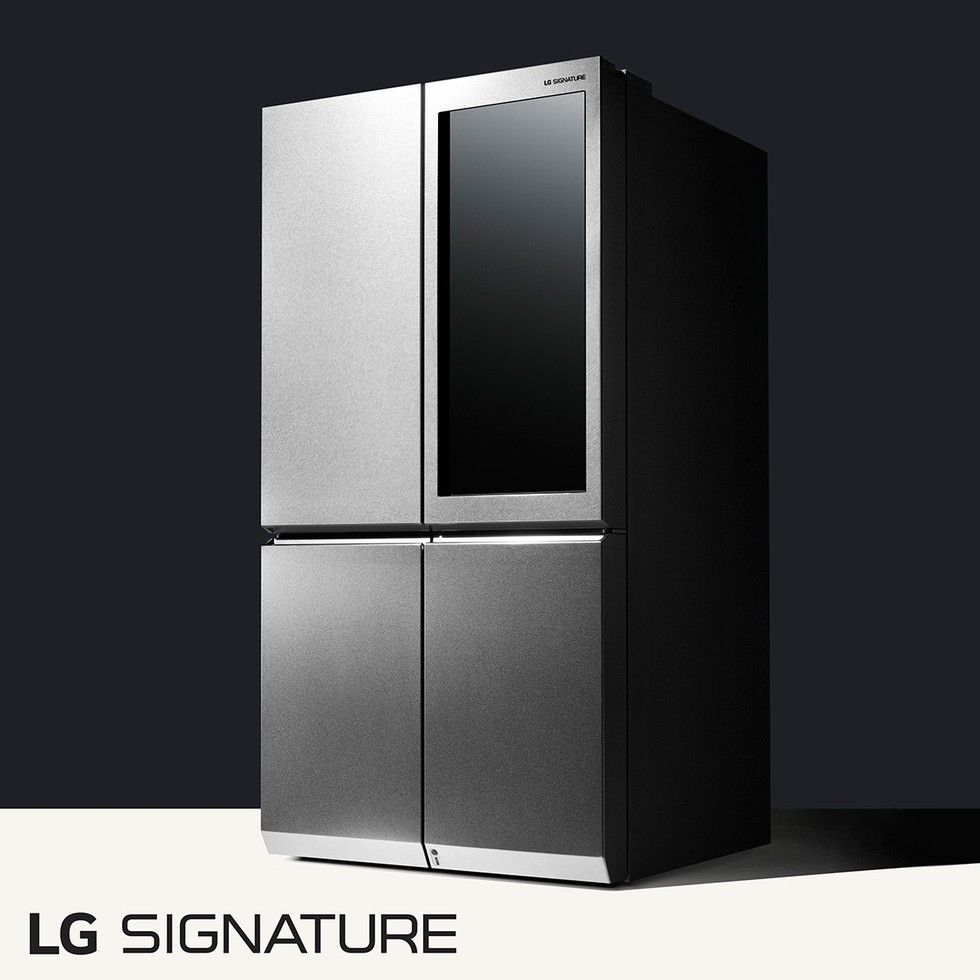 LG Signature Refrigerator
A fridge for the holidays? Why not? With the LG Signature Refrigerator, even the simplest of kitchens will be instantly transported to 2016 and well beyond. The design is more than modern and interestingly impressive with an InstaView Door-in-Door™ that is transparent, but dark until you knock twice and it illuminates, allowing you to view the goodies inside without letting the cold air out. Food will stay fresher than ever with stainless steel parts and a special inner cavity. If your hands are tied, use the foot sensor to open the fridge thanks to a nifty holograph that projects onto the floor. Capacity is huge (30.6 cubic feet) and the French doors are elegant and stylish. Prepare to spend about $7,600 - $7,700 for this kitchen appliance, but with the long-lasting and hi-tech design elements, you'll have this fridge for years to come. Feast your eyes on the fridge of the future!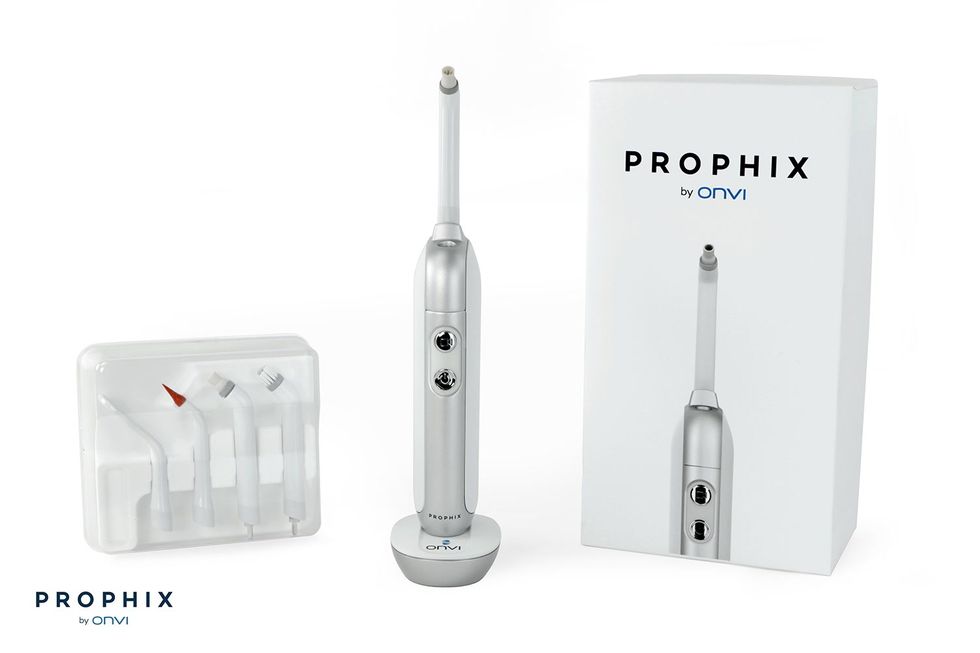 Prophix
Prophix
Spending $300 for a toothbrush may sound outrageous, but the Prophix by Onvi is no ordinary brush. Prophix is a video toothbrush that syncs via Bluetooth and Wi-Fi to an app on a smartphone (iOS or Android) for the most modern brushing you can get outside a dentist's office. The app shows you where you need to brush more to be sure you've cleaned every nook and cranny to perfection. Take pics of problem areas to show your dentist and record any changes or concerns regarding your oral health. The Prophix comes with a rotating brush, a mirror, a contouring cleaning cup, a gum-massaging rubber tip, and a scaler. Your dentist will be impressed with your oral care habits and cavity-free years to come are a (fresh) breath away. Anyone will smile bright after finding a Prophix under the tree!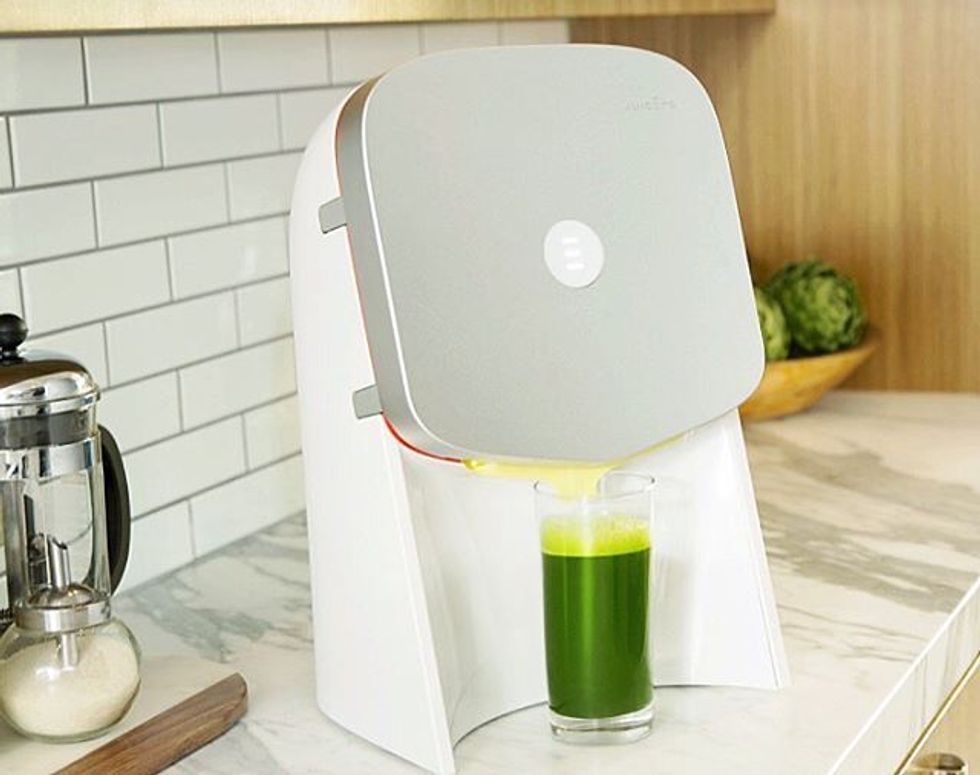 Juicero
Juicero
There's nothing like fresh juice to keep those "eat better" New Year's resolutions in check, so the Juicero Cold-Press system is the perfect gift for the health-minded. This is no ordinary juicer though… this one is connected and more modern than ever. The Juicero app (iOS or Android) connects to the juice press making juicing more convenient and varied than ever. Juicero sends packs of organic juicing mixes via subscription, with unique names like Green Zing, Beta Glow, and Root Renewal, using the freshest produce and sealing it in individual stay-fresh packs. By making the drinks via app, you'll be sure everything is in working order, parts are properly synched, and when you need to re-order more packs to make more juices. The Juicero is easy to clean and firmware updates automatically. Bottoms up to tasty juice that's a tap away… for about 700 mouthwatering bucks.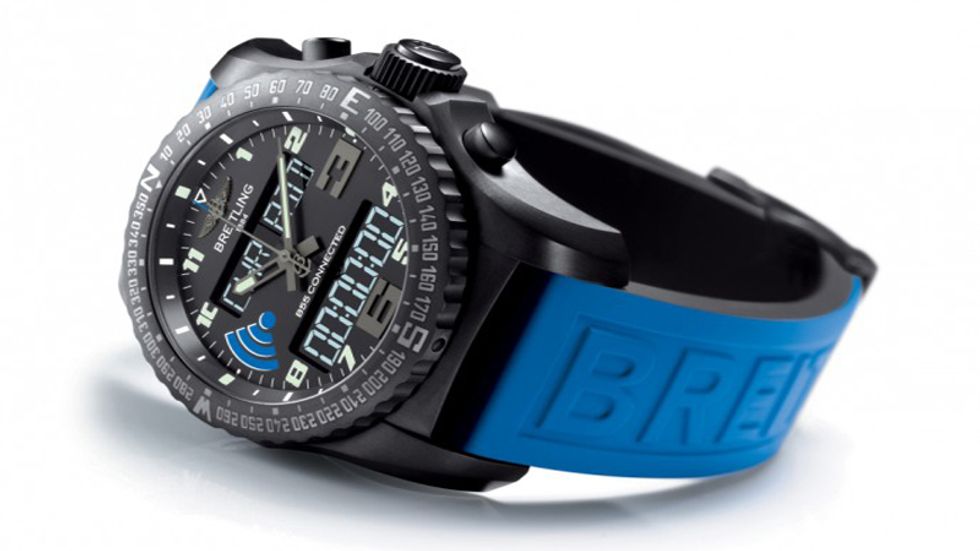 Breitling Exospace B55
Breitling Exospace B55
Watch out for a watch that's as modern as can be with app connectivity at your wrist. The wearer can control their impressive Breitling Exospace B55 from their smartphone – set alarms, view email, adjust the time, etc. SuperQuartz™ movement was made with pilots in mind, so any wearer will be flying high with excitement every time they glance at their newly more expensive wrist. The hi-tech LCD display and backlighting are exquisite, water-resistance is in place, and the titanium case and rubber strap keeps this watch protected. Various versions are available, all glowing with unique style and sophistication and can run up to $8,999.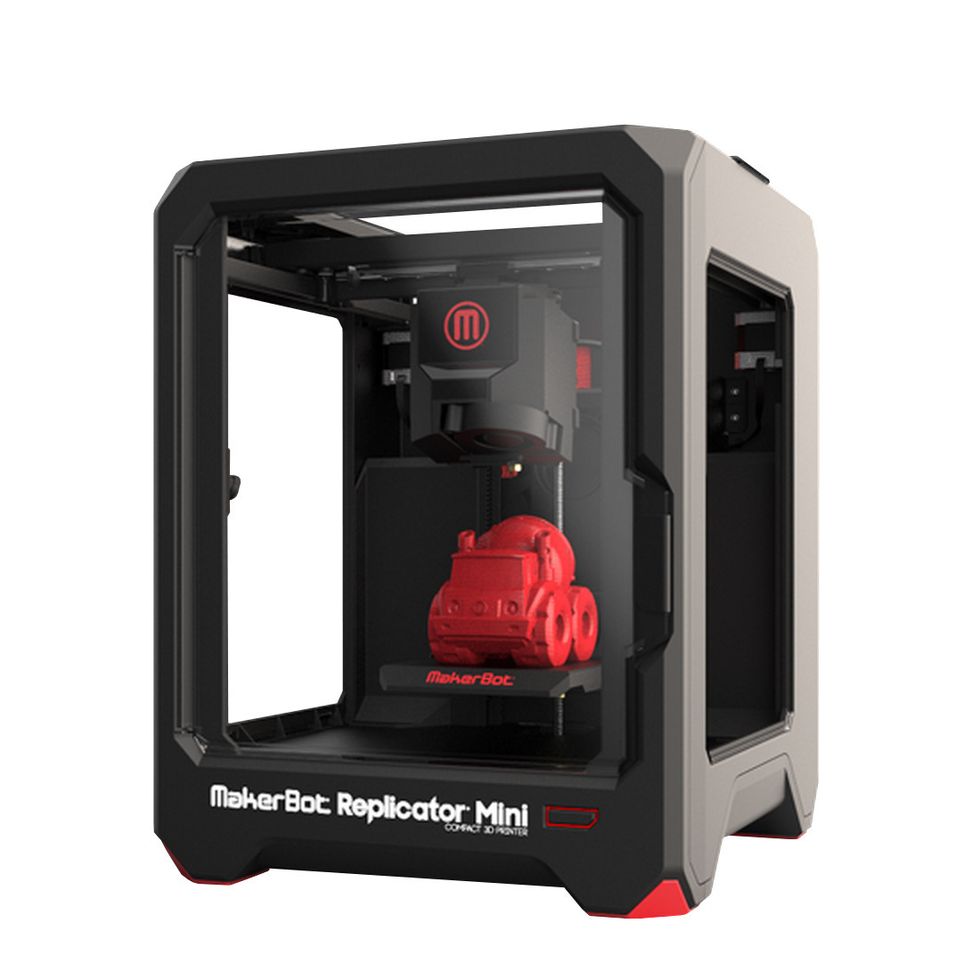 MakerBot Replicator Mini
Replicator Mini + Compact 3D Printer by MakerBot

3-D printing is the way to create magic these days, so impress your creative friends and loved ones with a Replicator Mini from MakerBot this season. This smaller version fits on a desktop and is easy to use and move from place to place, and is fast, and quiet. The newly-designed z-stage and refined gantry improve printing precision and reliability through more durable materials and renewed construction. Manage the printer over the Cloud and make larger than life creations. Its on-board camera allows for remote monitoring via Wi-Fi or USB. Over 380,000 hours of use are at your fingertips. For $999, 3D printing is a holiday gift that keeps on giving.
Are you ready to splurge or be splurged upon? These impressive gifts are truly wow-worthy and will make the New Year the year of smarter connectivity.