Smartwatch sales in the U.S. are on the up, with 16 percent of American adults now owning one, up from 12 percent a year ago.
Unsurprisingly for new technology, smartwatches are even more popular among younger people, with 23 percent of those aged 18 to 34 now owning a smartwatch.
Read More:
During the 12 months to November 2018, sales revenue for smartwatches in the U.S. was up 51 percent on the previous year, totally almost $5 billion, while unit sales increased 61 percent.
But according to data collected by The NPD Group, a market research firm, wearables with health-focused features — like being able to take an ECG — will increase their popularity among older consumers.

The firm also believes that new use cases, like controlling smart home devices, will also boost smartwatch sales. NPD says that 15 percent of smartwatch owners already do this with their wearables, and that figure is set to rise.
Such examples here include using an Apple Watch to adjust smart lights, or asking the Google Assistant on a Wear OS smartwatch to change the temperature of a smart thermostat.
According to NPD's data, Apple remains "the clear market leader," with Apple, Samsung and Fitbit accounting for 88 percent of smartwatch unit sales in the 12 months to November 2018. However, NPD added: "Traditional watch manufacturers like Fossil and fitness-focused brands like Garmin are working to grow their share of the market, as they continue to expand into the smartwatch category."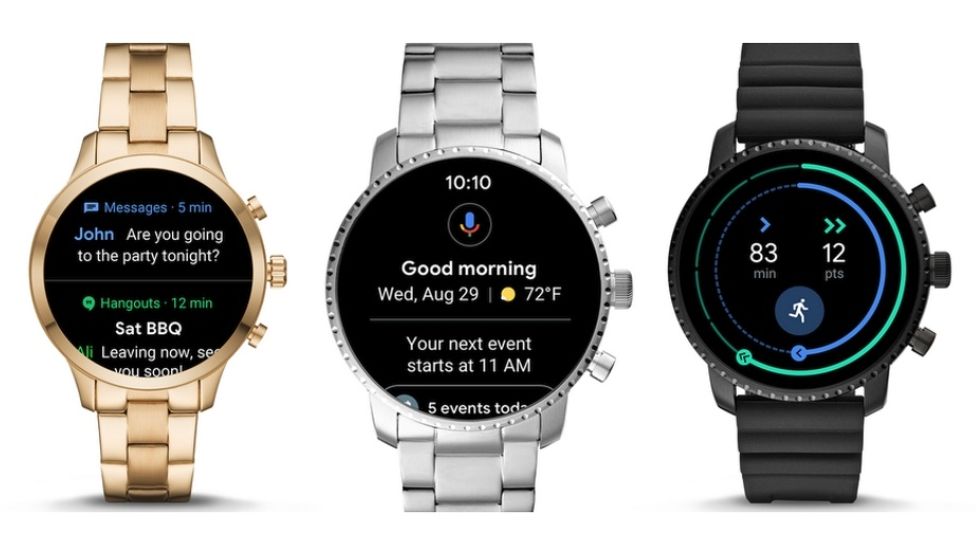 Health and home automation are hot topics for smartwatchesGoogle
Regarding the expected growth in smartwatch popularity among older consumers, NPD cited the Apple Watch Series 4, which is able to alert a contact if the wearer falls over, and take an ECG reading (although the latter is only available on models bought in the US for now.)

NPD said: "As newer health focused devices such as the Apple Watch Series 4 continue to take hold in the next year, expect to see a big boost in penetration among older segments."
As for smart home control, the company predicted: "Beyond health and fitness tracking, evolving use cases will help bolster the segment. For example, 15 percent of smartwatch owners now claim to use their devices to control home automation devices."
Weston Henderek, a director of industry analysis at NPD, praised smartwatches with LTE connectivity for boosting sales. "Over the last 18 months smartwatch sales gained strong momentum...The ability to be truly connected via built-in LTE without the need to have a smartphone nearby proved to be a tipping point for consumers, as they now recognize the value in being able to complete a wide range of tasks on the device".
2019 is forecast to be another strong year for smartwatch launches. Samsung is expected to announce one called the Galaxy Watch Active on February 20, while Apple will surely reveal its fifth-generation Watch in the fall, and Google is tipped to enter the fray with its first own-brand wearable, likely called the Pixel Watch, later in the year.
Mobvoi TicWatch S2 and E2 review www.youtube.com