Mark Zuckerberg can build his own A.I. and call it Jarvis — but what about the rest of us mortals? Well, this is where Alexa and your Amazon Echo, Echo Dot, or one of the many new devices comes in handy. You don't need to be a billionaire to live the good life — as long as you have a bot to answer your every query, while keeping your environment and other tech in line.
Time to roll up our sleeves, and make our dreams come true. Let's figure out how we can activate Alexa skills and pair them with the devices in our lives to make us feel like superheroes. If you need a primer, here is an article about Alexa skill basics.
Alexa, your on-request music server
Tony Stark controls his music through Jarvis, something Alexa does quite well. The Amazon devices that support Alexa, most popularly the Echo and Echo Dot, are speakers. Alexa herself is designed to play music, and is one of the primary reasons most people invested in these Amazon extras to begin with. She can access any music you have in your Amazon account, and you can upgrade to Amazon Music Unlimited to access everything in that library. You can also move music you own in other places, like Google Play or iTunes, to an area in the Alexa app and have access to them through Alexa. Plus, you can request radio stations through TuneIn — and there are many different Alexa Skills for specific radio stations or music providers.
Amazon has also launched the Multi-Room Music feature, which allows you to sync music between multiple devices. You can request classical music in the living room from the kitchen, for example. For better sound quality, Alexa can control smart speakers like Sonos, FABRIQ, Samsung, Bose and others. You can control more complex audio devices through Alexa as well, and some smart home skills let you control your entertainment as well as your lighting and security.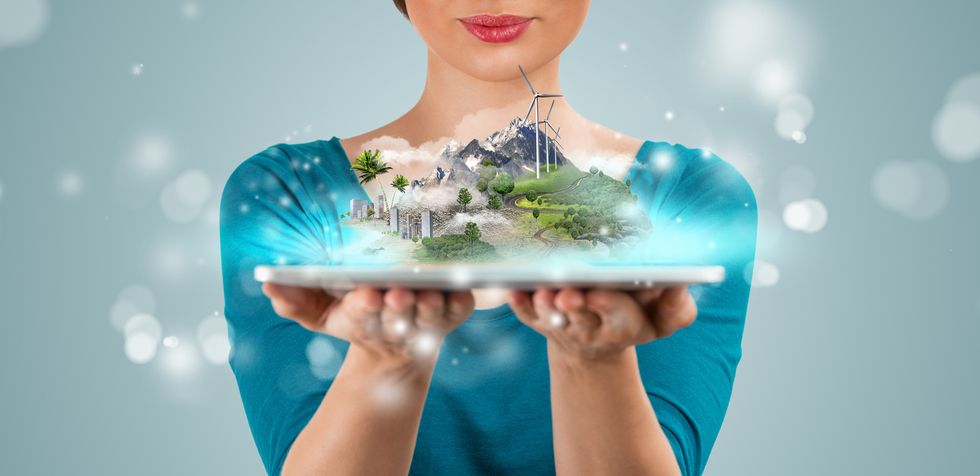 Alexa Skills can help you run your smart home as if you have help as smart as J.A.R.V.I.S.iStock
Home, Smart Home
Of course Jarvis can control the lights, temperature, locks and doors at the Stark mansion. And Alexa can do this for your smart home too. For security, there are many professionally installed and monitored security options for Alexa, but you can also install yourself and have the pros monitor, or you can go all DIY and install and monitor yourself. Jarvis can tell you the status of your home, and many of these skills can monitor for you or be programmed to lock doors or turn on lights at predetermined times.
To have Jarvis…um, I mean Alexa, announce who is at the door, you just need one of the smart home security systems that comes with a video and audio enabled doorbell. These doorbells generally work by sending a push notification with a photo or video to your smart phone when motion is detected at your door. Ring and Blink are two doorbells you can use.
Alexa can't yet identify your visitors by name. But we expect a smart security camera with facial recognition capabilities will get an Alexa skill — and soon. If you are a tinkerer like Tony, maybe you will come up with a solution so Alexa can be your butler as well as your security helper.
Car, Smart or Dumb, and Alexa

With various Alexa skills, you can now link to your car. One of the most comprehensive controls so far is EV Car, which controls Teslas and can do everything from starting and stopping charging, checking status, finding the car, warming it up, and more. Other highly functional interfaces include: Hyundai Blue Link, Mercedes Me, BMW Connected, Nissan Connect Services, and MyFord Mobile.
With certain remote security brands installed you can use DroneStart to do most actions as well. If your car is a little older and a little less intelligent, you can try using the Automatic Pro 3G car adapter with the Alexa skill Automatic to get the most functionality from a car as old as 1986. So ask about fuel levels, engine analysis, and many other stats for your vehicle.
On the funny — but alarmingly important side — some of these skills warn you not to interact with your car through Alexa in front of children. All those stories of kids driving cars get even scarier when they can tell the car to turn on and off without a key. (Really.) So, be careful about letting children see these skills.
For more Alexa services in your car, there is now the Garmin Speak device, which mimics the Echo Dot, but is smaller and designed for your car. You can make your grocery list, use any of your other fun quiz game skills, play all your music, or get directions using Alexa. This gets Alexa on the road with you, just like Jarvis does in your mech suit.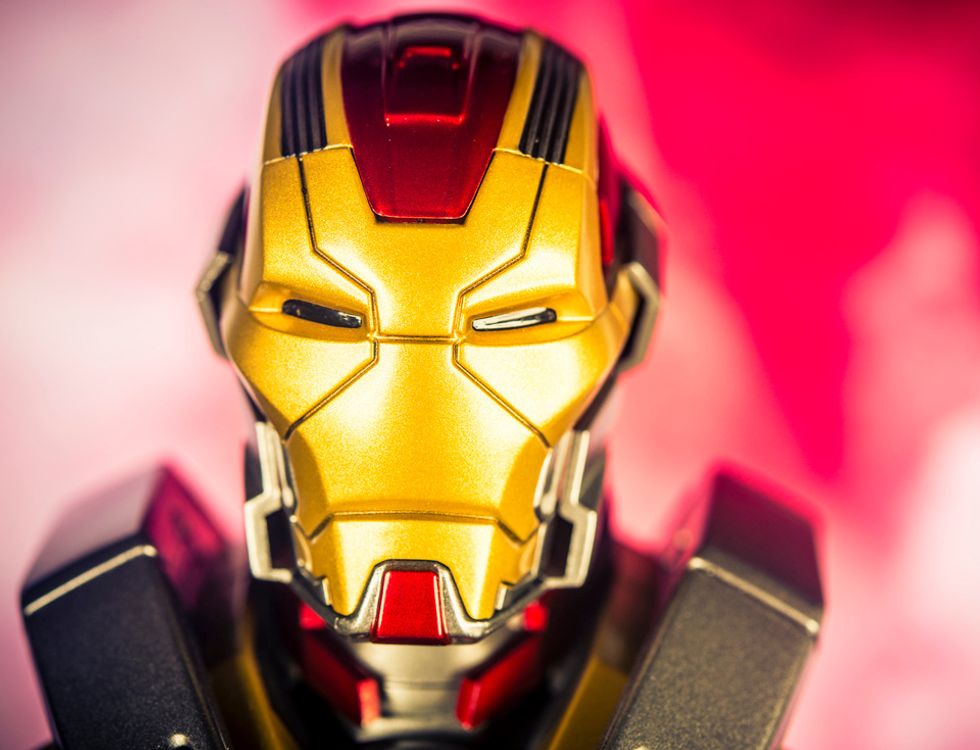 Want Tony Stark's mech suit? Alexa not quite there yet.iStock
Physical Status
Speaking of mech suits, if you don't yet have one (who does?), then you might want to check on the status of your own body. Is your heart okay? How is your blood oxygenation level?
So far, Alexa can't report on too much. But with a Fitbit and the Fitbit Skill, you can check your resting heart rate, steps taken, calories burned, and other fitness related information. For a big brother experience, your company can activate Virgin Pulse, which allows you to track all kinds of fitness goals and biometrics — however, the company can see some of this info too. (Just something to note.)
If you have diabetes, Sugarmate works with the Dexcom G5 CGM glucose meter to help you monitor and control your blood sugar. For older or infirm Tony Starks, Palmnest links with various devices to monitor heart failure, blood pressure, glucose readings, and other data.
There are some skills that will talk to you about your health, giving you some feedback, like Blood Pressure Check, Life Meter, OneDrop, or Nurse Bot. You need to tell these skills the information about yourself to get anything back, so this isn't quite the Iron Man experience just yet. But it is a step in the right direction.
Odds and ends

If you want to check your favorite websites' status, Server Status or Status Check can help. For gamers, is Steam Down can save you time.
To get visual access with Alexa, try the Echo Spot for video flash briefings and calling your friends, plus it does everything else the Echo does. You can also try the Fire Tablet, which now has Alexa built in.
Alexa's shortcomings as Jarvis
One thing you cannot do with Alexa is to get her to answer to the name Jarvis. You can change the wake word to "Echo", "Amazon", or now even "computer", but not to just any name you want. Nor can you get her to call you 'Sir.' But you can now give Alexa a British accent — a casting step in the right direction — but you don't get to choose any voice for her to use.
Tony had Jarvis control all of his old mech suits without him in them, operating them like drones in a battle. Alexa can't do this, nor can she control a drone. She can control a robot vacuum with the Shark or Dyson skills, so if your most difficult battle is keeping the floor clean, Alexa may just be your Jarvis.
Finally, Alexa lacks a holographically projected touch screen control too. She comes up pretty short on the visual interaction so far. But Alexa does well with voice-activated controls for your smart home, car and customized skills of your choice — and for what I am sure is a fraction of the cost of the whole Jarvis interface.
So, start tinkering, Iron Man wannabes, and soon, you'll be able to play house with Alexa and, at least, pretend you are Tony Stark.