You can use smart gadgets to manage your lights, clean the air your breathe at home and even keep you walking straighter. But do your makeup? Not quite there.
We've all seen the part in "Fifth Element" when Leeloo grabs a device, puts it up to her face and poof, her makeup's all done. While our makeup brands can't get us gorgeous in a second, smart tech is starting to make a splash in the beauty industry.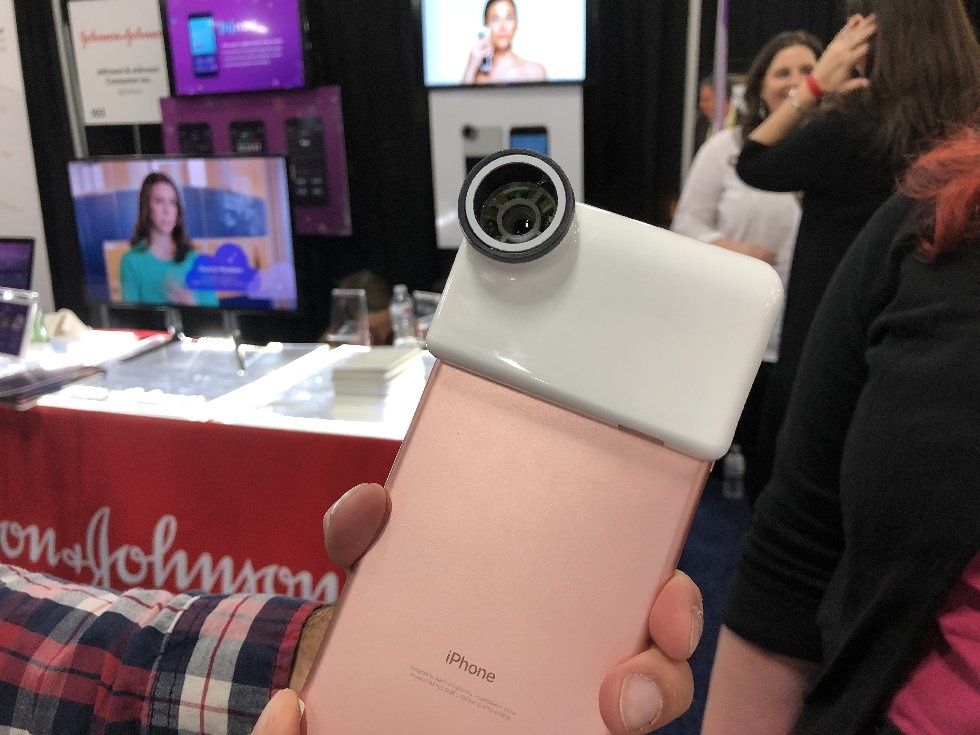 Neutrogena's SkinScanner reads pores, then suggesting skin care products.GearBrain
Where it began

Augmented reality apps were really the first step into IoT for the beauty industry. Apps like 'YouCam Makeup,' for example, allows you to try on different shades or products first to test out if you wanted to buy them.
The main attraction of these apps are found in their ability to overlay an already existing photograph with different kinds of makeup. YouCam enhances this experience, letting you play with a camera filter while you gaze into your smartphone.
Innovative? Sure. Perfect? Far from it. Facial feature recognition is off most of the time and your skin color isn't rarely correct on camera. Even though AR was the first step, it has definitely not progressed enough.
Where it's at now
Makeup giant Sephora is testing beauty tech with its SkinIQ, meant to accurately match your foundation shade. And beauty brands are now attempting to bring connectivity to their own products.
Neutrogena debuted a new skin sensor at CES this year, the SkinScanner, a handheld device that does reads pores, magnifies the skins surface and can suggest products that may help with fine lines and dryness. And L'Oréal is working on a UV Sensor, a tiny device so small that it sits like a sparkling sticker on your nail.
Smart toothbrushes are also part of this new trend. While electronic toothbrushes are already a thing and having them connect over Bluetooth is the rational way to go. One, Kolibree, even weaves in some augmented reality to help you find those areas that are hard to brush. And while you may not immediately consider a toothbrush as a beauty device, you might otherwise the next time you flash your pearly whites in a selfie. (You're welcome.)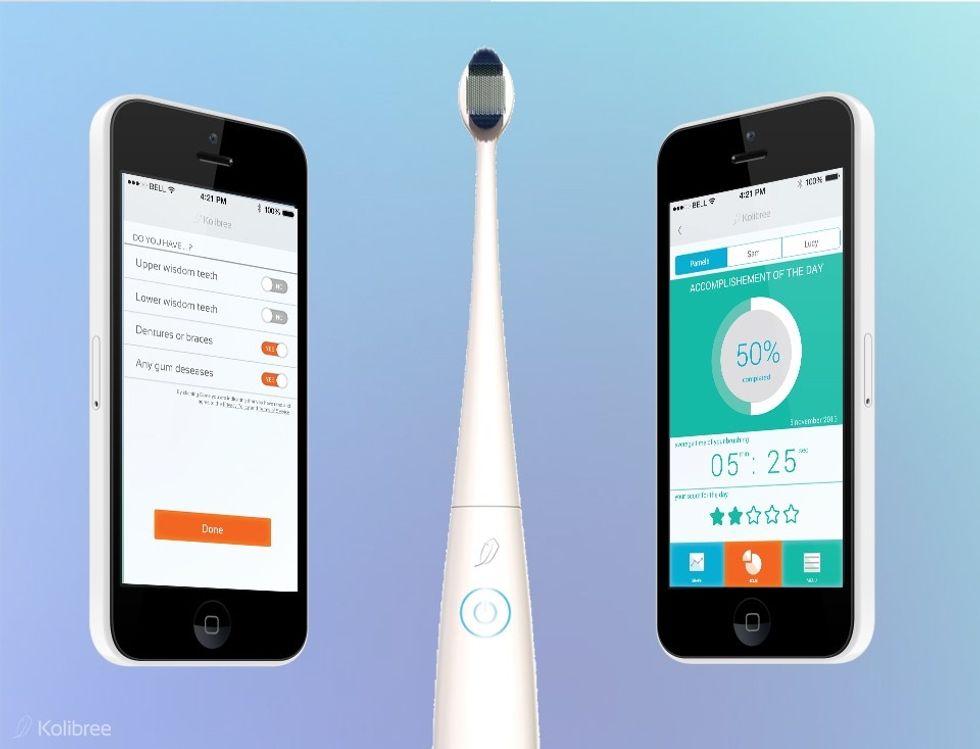 Kolibree is just one of several smart toothbrushes aimed to help you scrub your mouth cleaner — and maybe more sparkling.GearBrain
What will this mean?
As beauty products tap into the Internet of Things, brands will undoubtedly gain more access to customer information and usage details. This way, companies like Neutrogena will have further data on what customers are buying, using those details to design more related products in the future, and probably use that information to sell them as well.
We expect more collaborations between tech companies and beauty brands — expanding the realm of IoT to the world of makeup, hair and skincare. And maybe we will be able to push a button and have a perfect make-over beamed across our face.
[rebelmouse-proxy-image https://media.rbl.ms/image?u=%2FAhfBOgdnf4JJS.gif&ho=https%3A%2F%2Fi.giphy.com&s=365&h=93b745eb4a072d552ab2b43f47197740aa5398f61b85dac6f5b2feb3368094f7&size=980x&c=3274815163 image-library="0" pin_description="" caption="" crop_info="%7B%22image%22%3A%20%22https%3A//media.rbl.ms/image%3Fu%3D%252FAhfBOgdnf4JJS.gif%26ho%3Dhttps%253A%252F%252Fi.giphy.com%26s%3D365%26h%3D93b745eb4a072d552ab2b43f47197740aa5398f61b85dac6f5b2feb3368094f7%26size%3D980x%26c%3D3274815163%22%7D" expand=1 photo_credit=""]