Smart home displays open up a new way to interact with connected devices, but also gateways into help from smart assistants, letting you pull up the weather, cooking videos and your personal details as well. Two displays from Lenovo, the Lenovo Smart Tab M10 FHD Plus with Google Assistant (2nd Gen), and the Lenovo Smart Tab M8, can work both as tablets and as smart home hubs — as long as they have Ambient Mode activated inside.
Activating Ambient Mode lets you not only bring up Google Assistant, but also a wealth of other features from your Google account from emails, notifications and of course your calendar.
Ambient Mode is not, however, the defacto setting when you launch the Lenovo Smart Tab, whether you're using the M8 or the M10. You need to go into the settings — and also link the Smart Tabs to your Google account. Here's how to set that up with either device.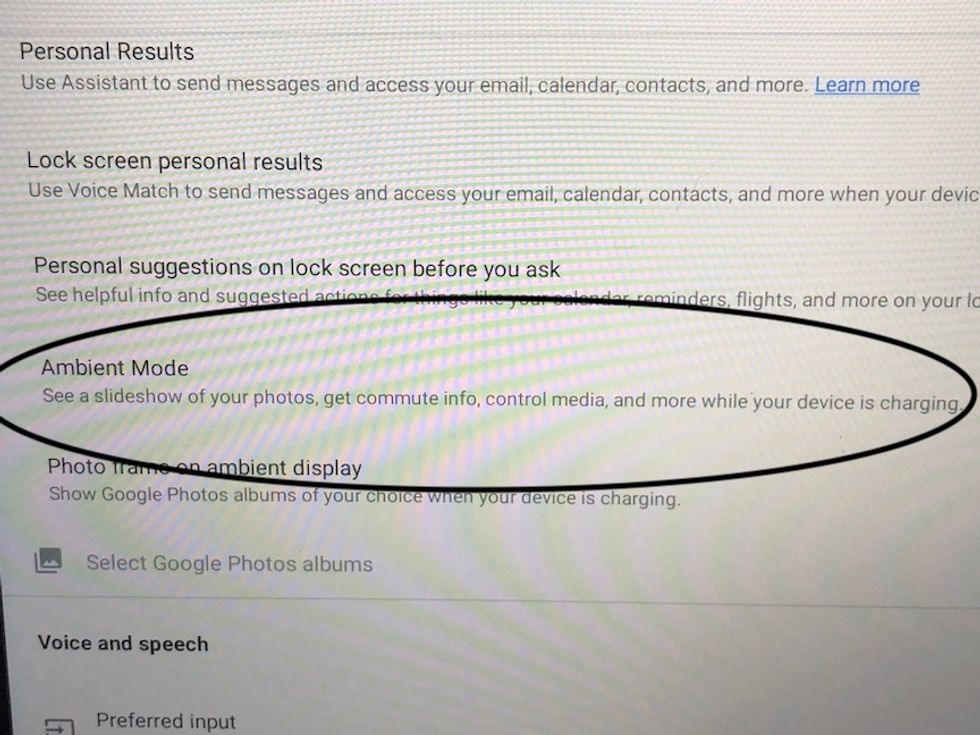 Ambient Mode wakes up Google Assistant when you ask, "Hey Google"GearBrain
Setting up Ambient Mode

First, make sure you've connected your Google account to the Lenovo Smart Tab M10 (2nd Gen) or the M8. You need to be logged into to your Google account before Ambient Mode can be activated. Next, to activate Ambient Mode, you need to:
Now, open "Settings."
Click on "Google." (Make sure you don't click on Screen Assistant.)
Click on "Search, Assistant & Voice"
Click on "Google Assistant"
Under your name in the center, click on the "Assistant" tab
Scroll down and click on "Tablet" under Assistant devices
Scroll down to "Personalization," and click on "Ambient Mode"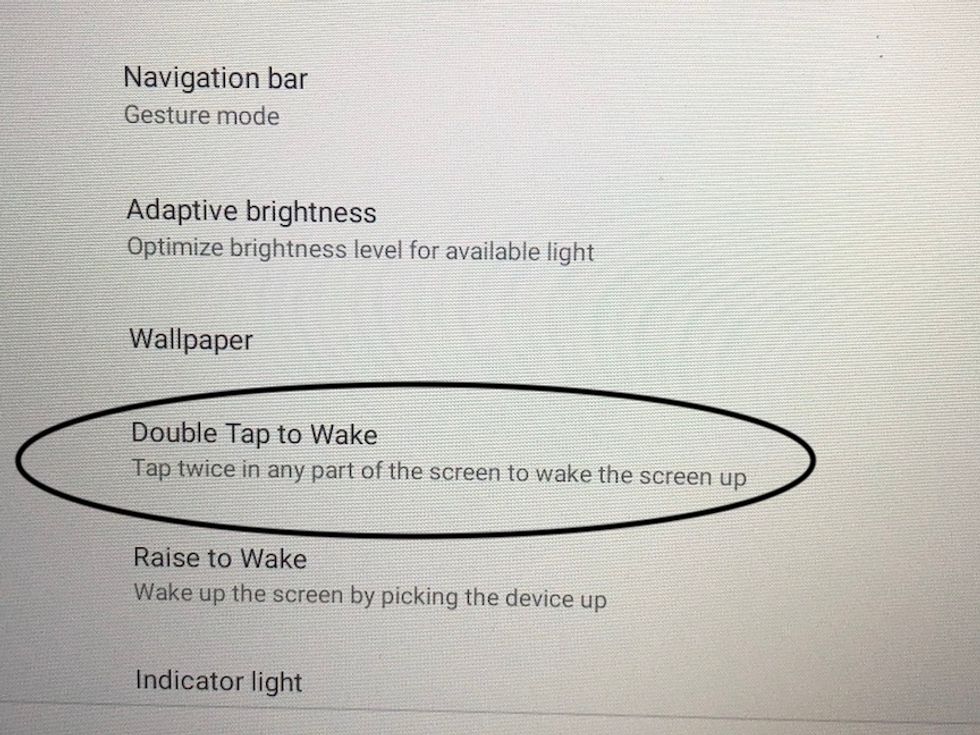 You can wake up the screen by tapping twice, rather than having to touch the power button.GearBrain
Double Tap to Wake

You may also want to set up the screen to wake on two taps — and not just by touching the side power button. In that mode, Google Assistant will react and respond, even if the screen is still locked.
To activate that feature:
Go to "Settings"
Click on "Display"
Next to "Double Tap to Wake," slide the slider to the right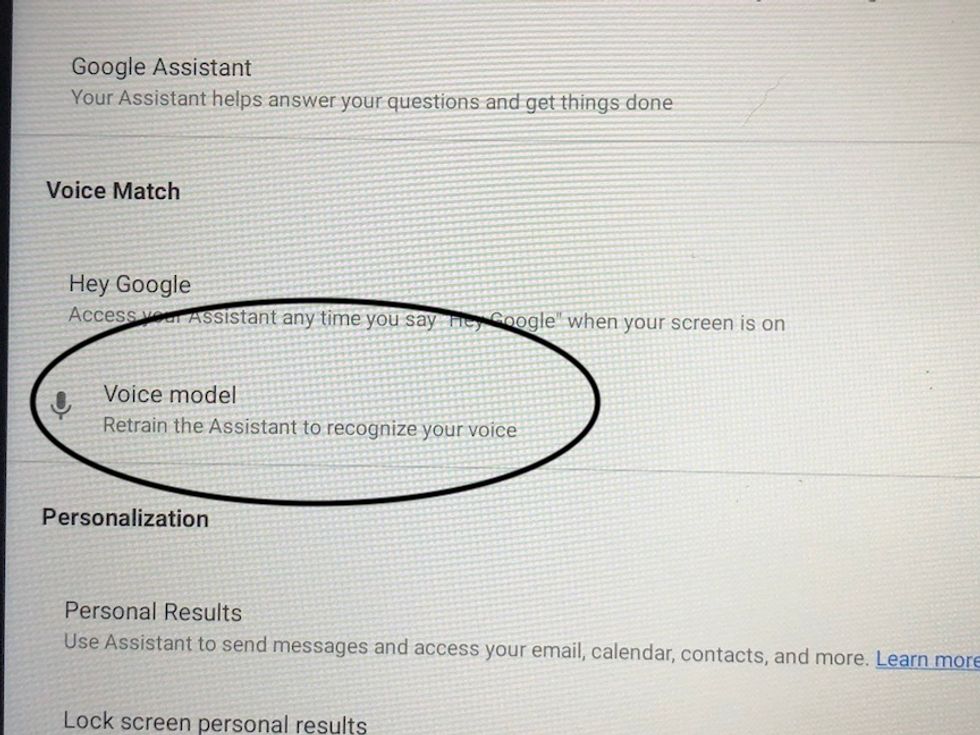 You may need to retrain Google Assistant to understand your voiceGearBrain
Retrain Voice Match

That should work to wake up Google Assistant when the screen was awake and on — even if it was unlocked. In my situation, though, I found that Google Assistant was not responding at all. I decided to retrain Google to my voice through Voice Match. Retraining takes about one minute and you can access that right in the tablet.
To set that up:
Open "Settings"
Open "Account Services"
Click on "Search, Assistant & Voice"
Click on "Voice"
On the right, click on "Voice Match"
Click on "Voice model" which will have you run through four short phrases to retrain Google Voice to know your voice.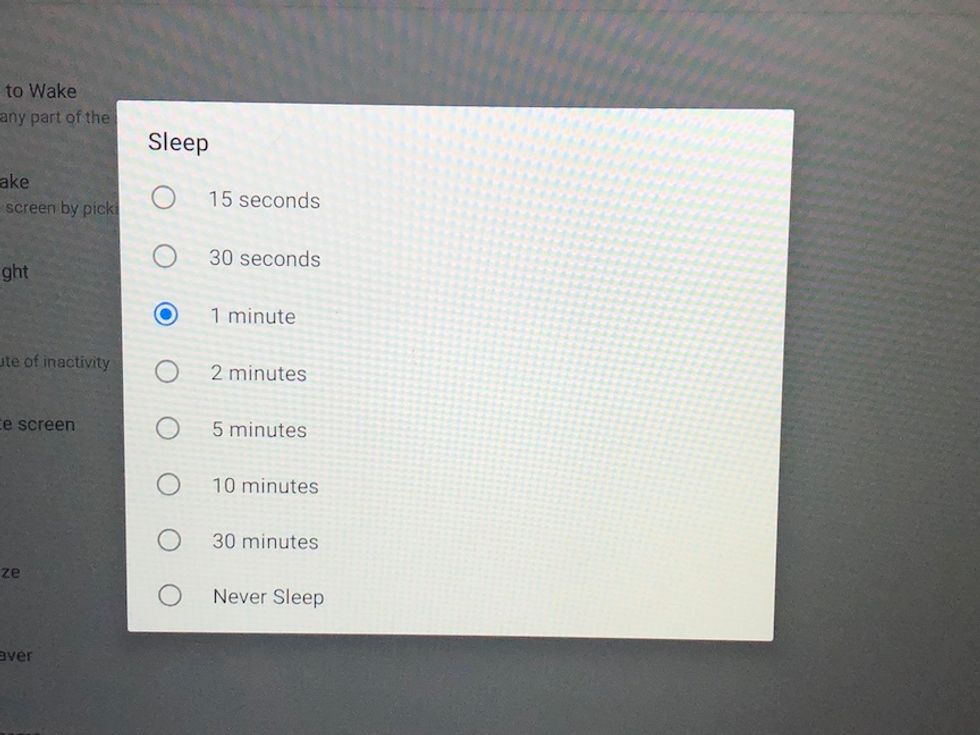 You can change how long the screen stays awake before going to sleepGearBrain
Change Display Wake and Sleep

Finally, if you're using the tablets as displays, you may also want to change the time that elapses before the screen saver starts. We had ours launch at 30 seconds, which is great for battery consumption. But when stored on the dock, that's not something you need to worry about as much.
If you want the screen to stay awake longer you:
Click on "Settings"
Click on "Display"
Click on "Sleep"
Choose between 15 seconds to never sleep as your options.