Like GearBrain on Facebook
When it comes to controlling smart devices like lights and the thermostat with voice commands, bulletproof biometric security might not be high on your wish list — especially if verifying your identity slows anything down. But Google Assistant has a voice-based security that works without sacrificing convenience.
Google Assistant's feature, Voice Match, can recognize the voices of up to six different people. That way, once it's taught each person's voice, allows people to ask the same Google or Nest device, like a Nest Hub Max, about their calendar events, and receive an answer relevant to them. The system works with all other Google Assistant-compatible smart speakers, too.
Read More:
Google admits the technology isn't yet completely secure, as a recording of your voice could be used to access personal information held by the Assistant. But it's a step in the right direction, towards a smart home that will eventually know who you are, and be as convenient and personalized as it is secure.
Here, we look at what Voice Match is, how it works, and what it can (and cannot) do.
Does Google Assistant really know when it's me?

By default, the Google Assistant on devices like Google and Nest smart speakers and displays will respond in the same way, regardless of who speaks to it. This is fine for controlling most smart home devices, so that every member of a household can interact with them, but when it comes to asking the Assistant about personal information, some extra setup is required.
This is where Voice Match comes in, which can be set up when first building your Google Assistant-controlled smart home, or at a later date via the Google Home app.
Once you have taught Google Voice Match what your voice sounds like, the Assistant will give personalized answers when you ask about calendar reminders, or request a music playlist.
Voice Match can be taught the voices of up to six different people. This means each person in the household will be recognized when they speak to the Nest Hub Max in the kitchen, for example, and be given only their calendar events when they ask.
When one of these people speaks to the Assistant, their Google profile picture will be shown on the Nest Hub smart display, indicating that the Assistant has recognized who is speaking.
If someone else speaks to the Assistant, a profile picture will not appear. If they ask to adjust the lighting, for example, the Assistant will work as normal. But if they ask for calendar events or any other personal information, the Assistant will decline to answer, as it doesn't know who that person is, and therefore won't share personal information. You can easily test this for yourself; speak to the Assistant with a different accent to your own, and requests for personal information will be declined.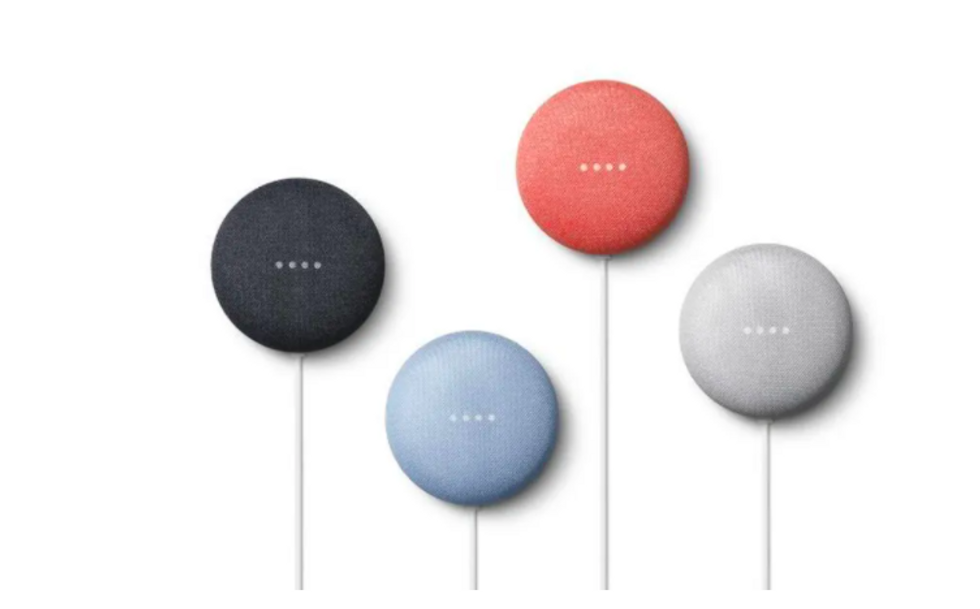 Nest Mini smart speaker with Google Assistant Google
How to set up Voice Match

Voice Match is offered when you set up a Nest or Google Home for the first time, but it can also be set up later via the Google Home app, even if you're setting up a new device. To set up or edit Voice Match, follow these instructions:
Open the Google Home smartphone app
Tap on your profile picture or initials in the top-right corner
Tap on Assistant Settings
Tap on Assistant
Scroll down and tap on Voice Match
Here you can set up Voice Match for the first time, or teach your voice again (if you think the Assistant is failing to recognize you), and see which devices on your network are using Voice Match.
This is also where you can invite others to set up Voice Match. That way, other members of your family or household can set up Voice Match through their own Google account, then speak to the Assistant (on the same devices you use, like a Nest Hub) and get personalized answers.
Now, when each person asks the Assistant on the same device for the same information (traffic for their commute, for example) they'll be recognized and given answers personalized for them.
Until recently, training the Assistant meant saying "Hey Google" several times on request. But now, the app asks you to read out several commands that you'd commonly use with the Assistant. That way, Google says, the artificial intelligence can better understand you, and more reliably tell apart each member of the household.
Introduction of The GearBrain, The First Compatibility Find Engine for Smart Devices www.youtube.com
Does Google keep a recording of my voice?

When teaching the Assistant your voice, a "unique voice model" is created, Google says. This model is created using Google's servers, but only saved on the devices where you have turned Voice Match on (like the Nest Hub in the kitchen used by the whole family, for example).
When someone speaks to the device, the recording of what they have said, as well as the saved voice model, is sent to Google's server "to process the query and determine if it's you by comparing it against the voice model," the company says. The recording and the voice model are both deleted from Google's server "immediately after processing." In other words, as soon as the Assistant has figured who is speaking.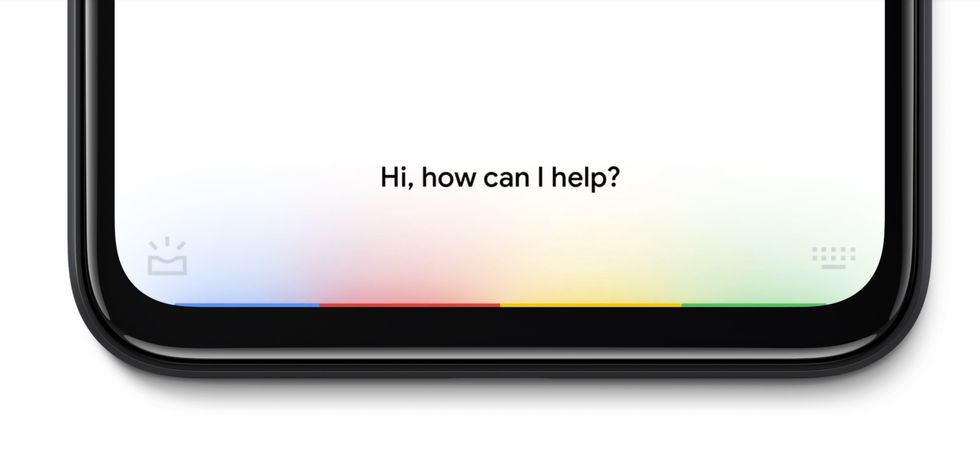 Google Assistant on the Pixel 4A Google
Is Google Voice Match secure?

Voice Match is a convenient way to have the Assistant give personalized information when asked, and it should stop other users in your home from seeing or hearing your private data. However, Google admits that it is not watertight.
It says: "A voice that sounds like yours might be able to access your personal results, such as sending an email, making a payment, or viewing your calendar."
Google suggests you turn off personal results if you aren't comfortable with this.
What personal data does my voice unlock with Google Assistant?

With Voice Match enabled, using the Google Assistant becomes much more personal. As well as telling you about your calendar schedule (and letting you add new events), the Assistant will read through your shopping list and to-do list, start music playlists you've created, and tell you about the traffic on your commute (if you have previously added work and home addresses to your Google profile).
If you ask the Assistant to control content from a streaming service, like Netflix, it will open the account of whoever asked, as long as their voice is recognized and they have previously linked their streaming service account to Google using the Google Home app.
Can I authorize payments with my voice?

Yes, but only if you have access to a pilot program currently being run by Google. This lets users authorize in-app digital purchases through Google Play on Android phones, as well as restaurant orders made by speaking to the Google Assistant on a smart speaker or display.
Google clearly sees a future for voice authorization, and believes it is secure enough to handle payments without the need for a secondary piece of information, like a PIN, password or biometric data. But the feature is limited in its scope and only the subject of a small user trial for now.
Can I unlock my phone with Google Voice Match?
Not anymore. Smartphones running Android versions 5.0 to 7.1.2 had a feature where saying "Okay Google" would unlock the phone and open the Assistant, using Voice Match. However, this is no longer possible on the current version of Android.
Check out The GearBrain, our smart home compatibility checker to see the other compatible products that work with Google Assistant enabled devices.
From Your Site Articles
Related Articles Around the Web
Like GearBrain on Facebook