Google is taking the guesswork out of deleting some of your tracked data by making this happen automatically. That means location history, web and app activity will just disappear — on its own — after 18 months. This decision by Google — to take the responsibility off users and on to the company — was just announced by Google and parent Alphabet's CEO Sundar Puchai in a blog post, Wednesday June 24.
This data protection and privacy move is one that gives people more control over their data that's collected by Google. While it doesn't make you disappear entirely, nor make you anonymous as you move through Google's apps, it does give people some reign over the data that is being curated about them online. People are increasingly being offered ways to remove the history of their interactions with technology, including Apple's feature to delete Siri's audio history or what Google Assistant hears you've said as well.
But there is a big catch: The new feature rolls out for all new users. Those who have Google tools already in place, will need to go into their settings and make those changes themselves.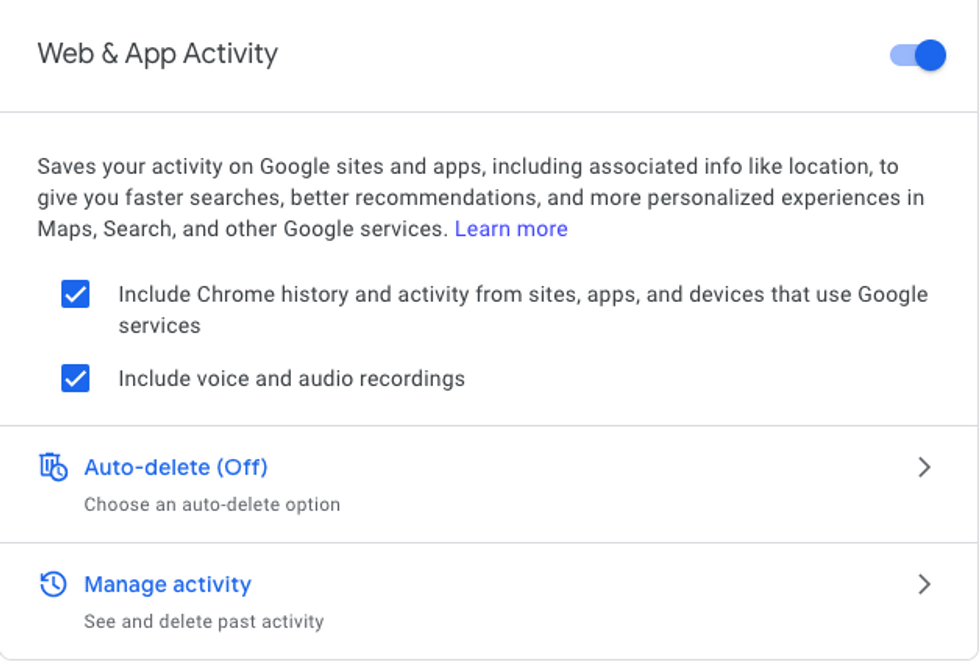 Google is now making auto-delete automatic for new accountsGoogle
If you've never turned on Location History before (it's automatically off), then if you do turn it off, the auto-delete will go into affect after 18 months. Data, goodbye. Google is also going to pro-actively remind people who already have these services on, i.e. not new users, that they can change these settings if they want.

YouTube is the one area where auto-delete will actually be automatically set after 36 months, not 18 months. But you can manually re-set this to three or 18 months if you choose.
What won't be auto-deleted? Your photos, your Gmail and your Drive.

How to set up auto-delete:
Go to Google.com, and click on the image of yourself in the upper right
On the left, click on "Data & Personalization"
Scroll down to "Activity controls"
Click on "Manage your activity controls"
Under each of the three categories, "Web & App Activity," "Location History," and "YouTube History" there is an option called "Auto-delete"
If this is in the "(Off)" position, click on this.
The screen that opens offers two options: To auto delete after 3 months or 18 months. Click on the timing that feels right for you.
You'll then be asked to "Confirm" your choice, and you'll also be shown some of the data collected that will be removed.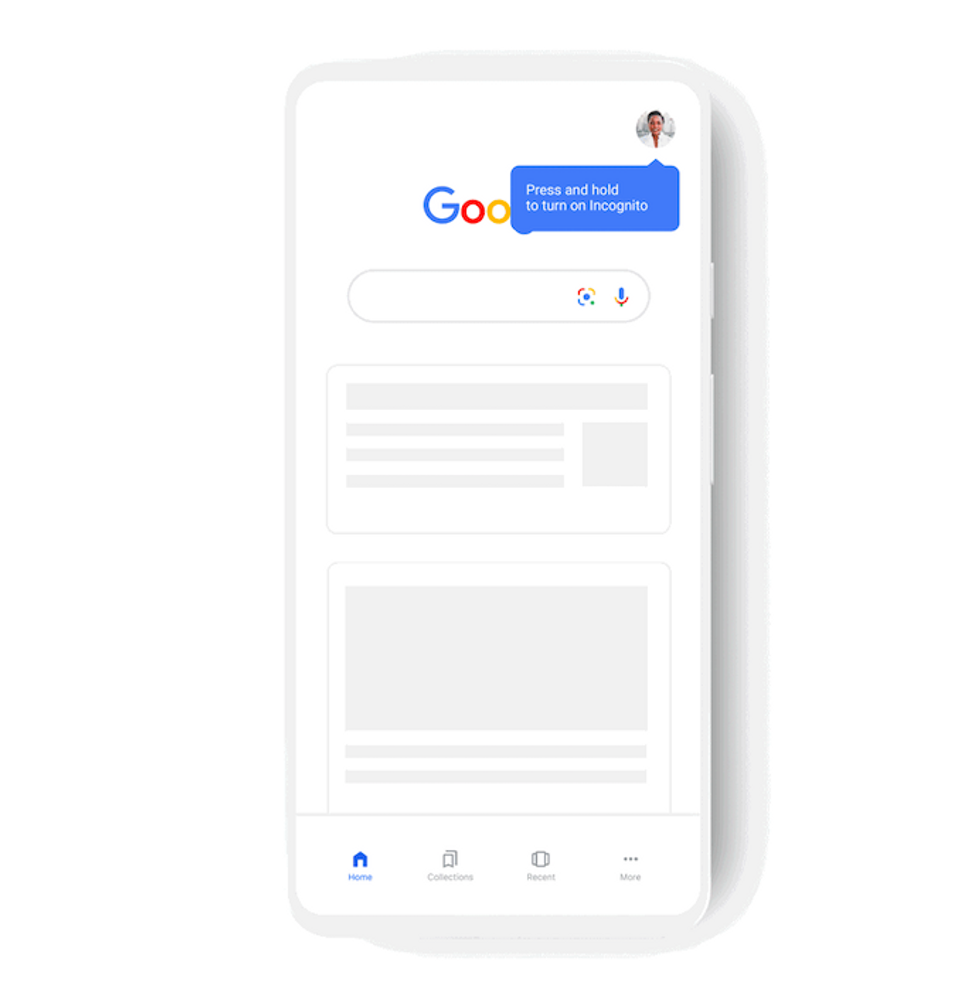 Google is making it easier to move into Incognito mode in mobileGoogle
Incognito made simpler too

Google is also making Incognito simpler to dive into as well from a mobile device. You'll access Incognito now just by long-pressing your image when in Google search.
Of course you need to be signed in to Google for this to work on your mobile device, but it is available on iOS and Android through the Google app. Google also says they're working on extending Incognito into Google Maps and YouTube as well.
Check out The GearBrain, our smart home compatibility checker to see the other compatible products that work with Google Assistant enabled devices.
GearBrain compares the Nest Mini to the Google Home Mini www.youtube.com