If you have a Gmail account, keep your schedule on Google Calendar or are an avid Google Assistant user, you're likely logged into your Google account on several devices from your smartphone to your laptop computer.
But there may be other products too – from a smart speaker to a smartwatch — that may be accessing your Google information as well. Aside from checking each one on their own, you can actually now tap into one location online where you'll see every device that is logged into your personal Google account.
Called Device Activity, the cleanly designed page shows you each device, the last time you logged into Google from the device, where the device is located and even the browser, if applicable, that is signed into the Google account.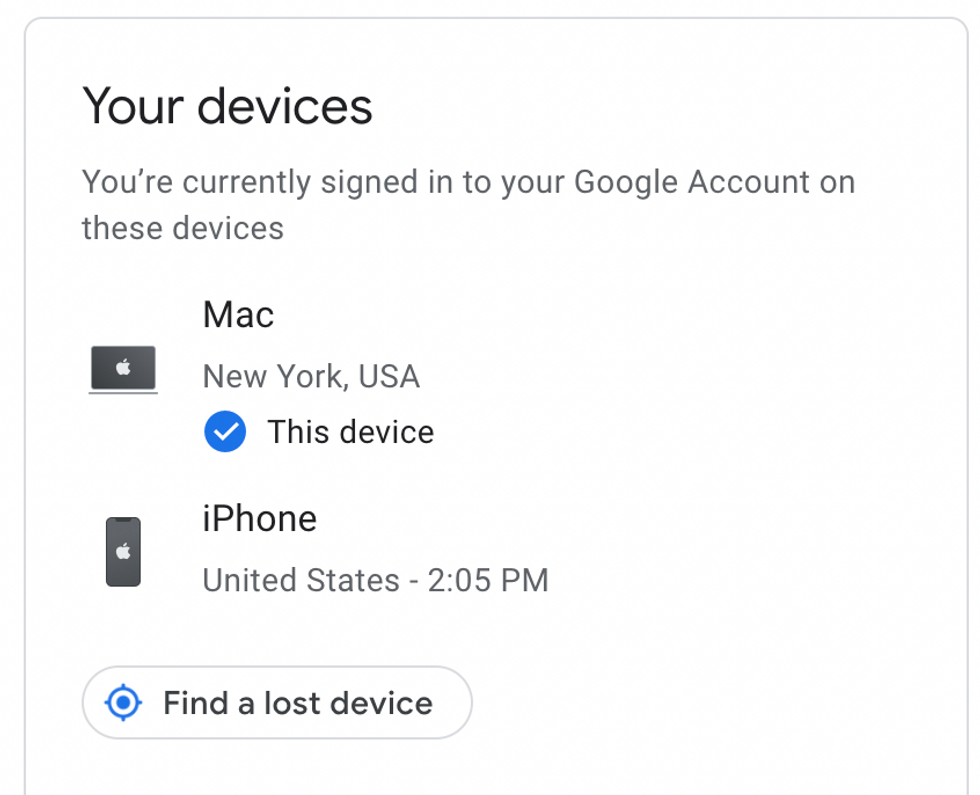 Google Device Activity lets you see when you logged into your Google accountGearBrain
You can even sign out of Google from this page — so bookmarking is not a bad idea.

While you can get a snapshot by looking through Security Checkup, and see some of the devices, a bigger — fuller — picture is available through another way.
Here's how to find Security Checkup:
When on Google, Click on the image of you in the upper right corner
Next, Click on "Manage your Google Account"
Next, on the left, click on "Security"
Scroll down, and look for "Your devices" and click on this box
First, you'll see the device you're using at that moment to access the account, as well as (likely) a second — perhaps your smartphone. You'll also have, if you use Google Home or Google Assistant for smart home controls, a third section which includes smart devices like vacuums, plugs, lights or anything else logged into your Google account like a Nest Hub Max. These devices will be named either the default word they have, or they will be identified by something you've named it in your Google Home account.
It's never a bad idea actually to see which products have access to your Google account, especially if it's something you're not using anymore — or have given away.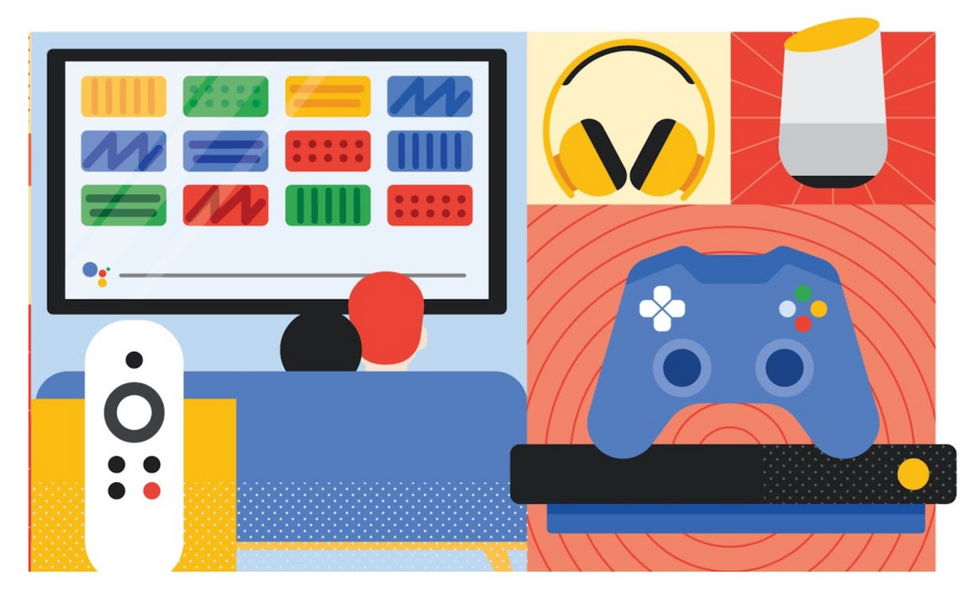 You can sign out of many of your devices logged into your Google account just from one page Google
From this page there are a lot of things you can control:

Sign out of a device
See where that device was last located by Google
See when it was last sign in
For smart home devices, you won't be able to individually sign out of each product, such as a single smart robot vacuum or a speaker. Instead, you'll be able to sign out completely from your Google Home account — and all of these devices.
How to sign out:
Click on the three vertical dots in the box surrounding a device
Click "Sign Out"
Don't recognize the device that is logged into your Google account? You can also:
Click on the three vertical dots in the box surrounding a device
Click "Don't recognize this device?"
On the pop up window click on "Sign out of device"
There are other tools you can use on this page, including help in finding a device, like a smartphone, that's signed into your Google account — and even when the device was first logged into Google.