HTC has two new virtual reality headsets, one called the Vive Pro 2 and the other, the Vive Focus 3.
The latter is a business-centric headset intended for enterprise customers, while the Vive Pro 2 is an update to HTC's consumer-facing Vive Pro headset.
The latest Pro 2 does have some features that match up with the original, three-year-old Vive Pro, while other differ substantially. Here's how you can decide whether you should upgrade to the new model, or stick with its predecessor for your VR gaming sessions.
Read More:
HTC Vive Pro vs Vive Pro 2: Resolution, refresh rate and field-of-view
Right away, it is easy to see what HTC has done to upgrade the Vive Pro and create the Pro 2. Image resolution has been increased markedly from 2880 x 1600 to 4896 x 2448. Resolution is a key feature of VR headsets, since the display sits so close to the wearer's eyes. A higher resolution means smaller pixels and a smoother, less pixelated image.
The improvement in resolution is the equivalent of shifting from a 2.3-megapixel image to a 6.0MP image, per eye. The Pro 2's resolution is higher than the 1832 x 1920 per eye of the Quest 2 and the 2160 x 2160 per eye of the Reverb G2.
HTC has also improved the Vive Pro's refresh rate from 90Hz to 120Hz. This refers to how many times the display refreshes per second, with the higher figure of the Vive Pro 2 making for smoother video with the stutter that VR systems can sometimes suffer from.
Lastly for this section, the field-of-view has also been slightly increased, from 110 degrees in the original Vive Pro to 120 degrees in the Pro 20. This means the headset wearer's view is slightly wider than before, letting them see more of the VR environment at once and creating a more immersive experience.
HTC Vive Pro vs Vive Pro 2: Design and hardware
Little has changed when it comes to the external design of the Vive Pro 2, which promises good comfort and ergonomics, with cable management to stop you getting tangled up while exploring a VR environment.
A dial on the back is used to adjust the tightness of the Vive Pro 2 on the wearer's head, and the integrated headphones remain the same as before. As with other VR headsets, the Vive Pro 2 has IPD (inter-pupillary distance) adjustment, in this case ranging from 57mm to 72mm.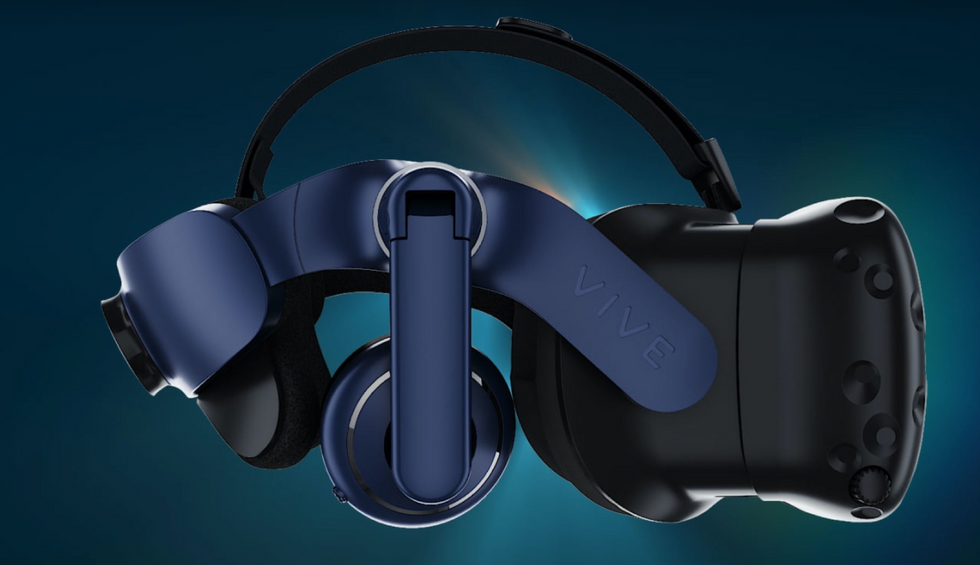 The Vive Pro 2 is visually very similar to the original ProHTC
HTC Vive Pro vs Vive Pro 2: Minimum computer specifications

Generally speaking, high-end VR headsets like this require a powerful gaming computer to get the most out of them. While this is still the case with the Vive Pro 2, HTC has worked with Nvidia on a system called Display Stream Compression, which allows the Pro 2 to run older PCs with a DisplayPort 1.2 connection.
If your PC meets the minimum requirements for the older Vive Pro, then it will work with the Pro 2. Those requirements are:
Processor: Intro Core i5-4590 or AMD FX 8350, equivalent or better
Graphics: Nvidia GeForce GTX 970 or AMD Radeon R9 290, equivalent or better
Memory: 4GB of RAM of more
Video out: DisplayPort 1.2 or newer
USB ports: 1x USB 3.0 or newer
Operating system: Windows 7, Windows 8.1 or later, Windows 10.
However, you will ideally want a more powerful computer to get the most out of the headset, especially with the Vive Pro 2 being capable of a greater resolution and refresh rate than before.
HTC Vive Pro vs Vive Pro 2: Accessories
Thankfully, HTC has ensured that the new headset works with a number of original Vive Pro accessories. These include the Vive wireless adapter, Facial Tracker, and Vive Tracker 3.0, as well as HTC's controllers and the Knuckle controllers by Valve.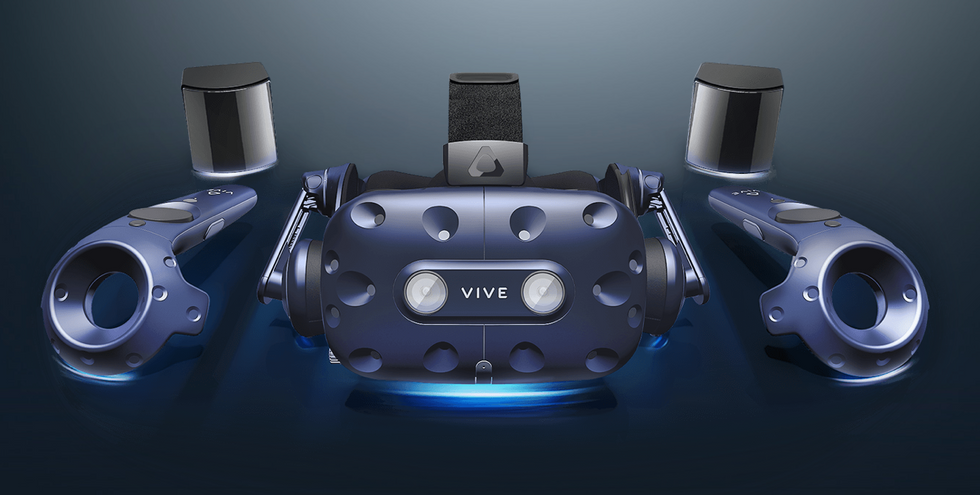 The original HTC Vive Pro with controller and base stationsHTC
HTC Vive Pro vs Vive Pro 2: Price

The new Vive Pro 2 is priced at $749 for the headset on its own. This is ideal for those who already own an HTC Vive or Vive Pro (plus base stations and controllers) and are looking to upgrade. Alternatively, for those new to VR the Vive Pro 2 is being offered as a pack with two Vive Wand controllers and a base station for $1,399. Pre-orders are open now and shipping begins on June 3.

The three-year-old Vive Pro can currently be bought from Amazon as part of a $1,199 pack that includes the headset, two controllers and a pair of base stations. The headset cannot currently be bought on its own.