Like GearBrain on Facebook
The problem with today's virtual reality technology — as anyone who has used VR at any price level will tell you — is the low resolution. It seems that, no matter how many pixels are crammed into a display, they can still be seen when held right up to your eyes by a VR headset.
It's why, even when you feed a Samsung Galaxy S9 and its 2.4 million pixels into a VR headset — or use a high-end device like the HTC Vive Pro — the images it produces remain blurry and pixelated compared to a television viewed from across the room.
Read More:

To fix this, Helsinki, Finland-based startup Varjo Technologies is creating a VR headset with two displays. One is similar to those used by today's VR headsets — like the Vive and the Oculus Rift — and shows the whole scene at once.
For example, it shows the entire virtual cockpit of an airliner during a flight simulation VR experience. Just as any other VR headset would, this first display shows the whole scene, but not in much detail. If you try to focus in on what each dial of the dashboard says, you'll be greeted by a blurry and pixelated mess.
This is where Varjo's second display — a micro OLED panel — comes into action. This screen has a much higher resolution (taking the total to some 50 megapixels per eye), and provides you with the detail you need (the readings on those dials), when you need it. Varjo claims this resolution is over 20 times higher than that of today's consumer VR headsets.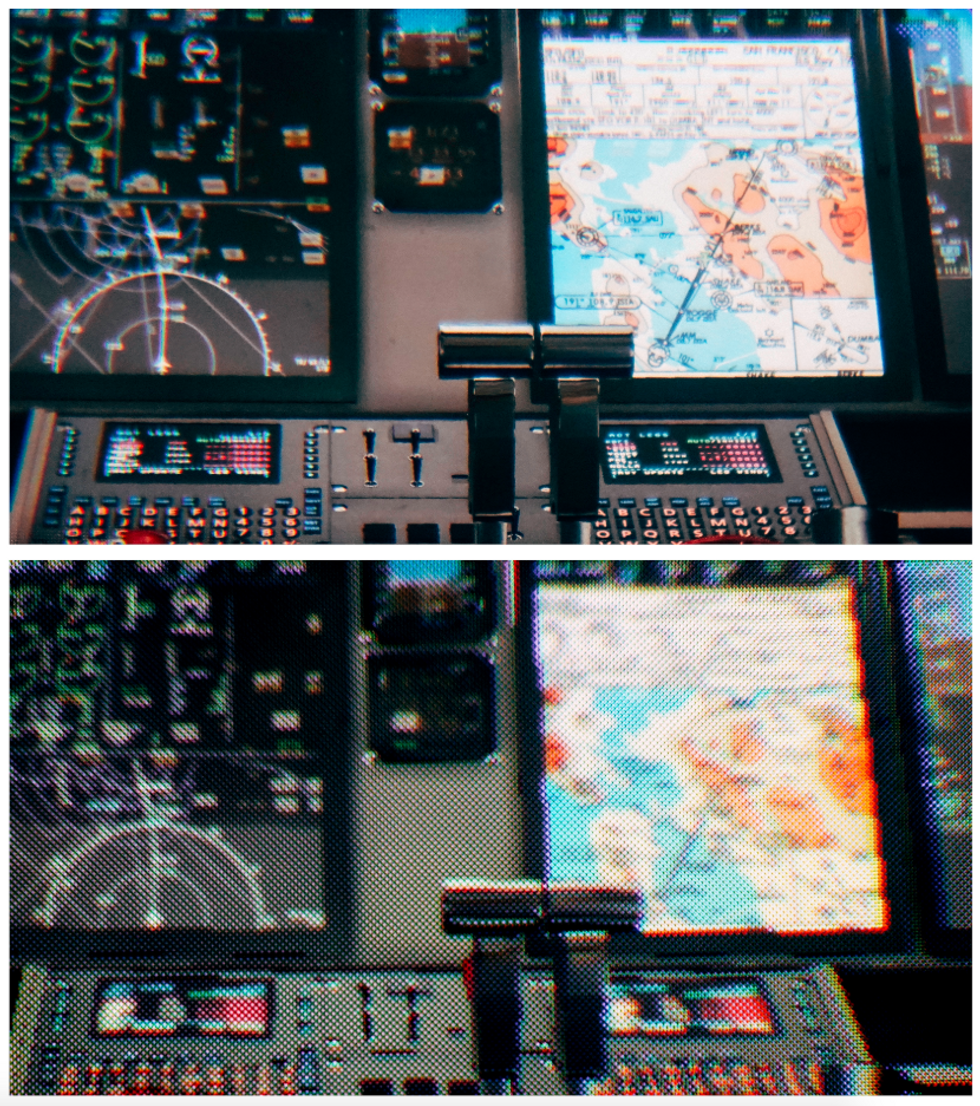 Images show how the VR headset offers extra detail (above)Varjo Technologies
This use of two screens mimics how our eyes works, where we focus on the details and allow our periphery to remain blurred and out of focus. We don't see our entire surroundings in gloriously sharp Ultra HD all of the time; instead, we focus in on small portions at a time. That small portion is what the second display offers, adjusting to follow the movement of the wearer's head and gaze of their eyes across the virtual environment. The images produced by each display are merged and presented as a single, smooth and detailed image within the headset.
Varjo (Finnish for 'shadow' and pronounced 'var-yo') calls its technology a Bionic Display and claims this solution is "propelling VR ten years into the future by looking millions of years into the past."

The company adds: "By tracking your eyes in real-time, Bionic Display delivers a flawless and completely accurate image that far surpasses anything on the market today."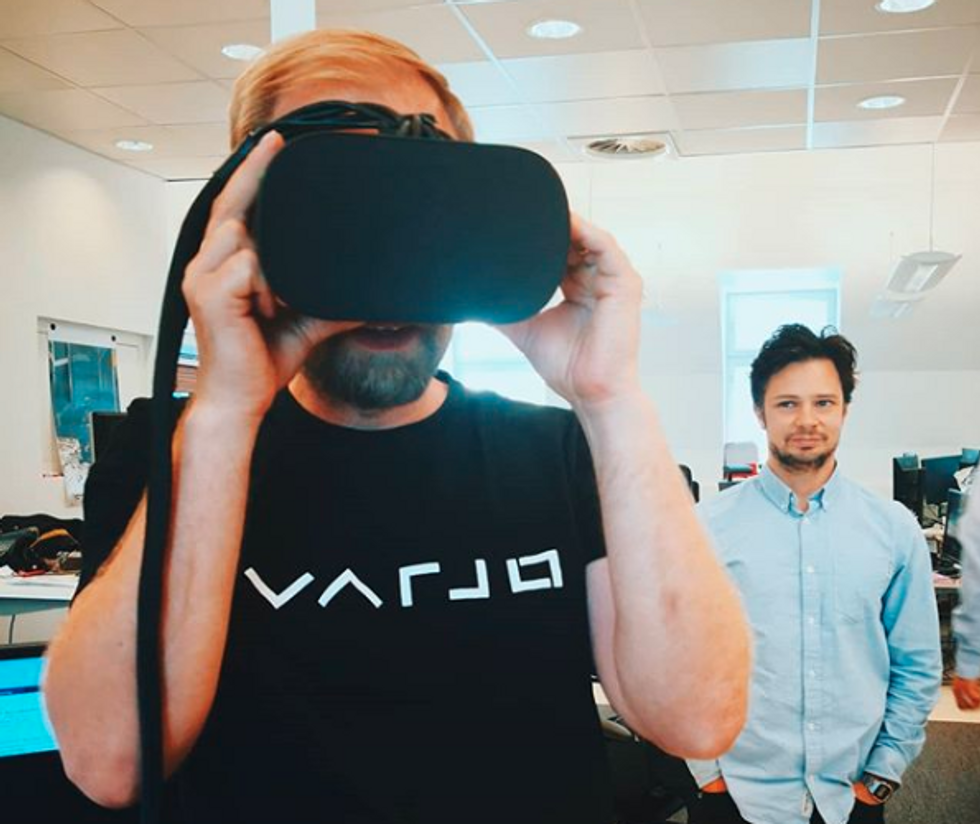 Varjo Technologies
Varjo is aiming to launch its first headset before the end of 2018, and to help it get there has just secured $31 million of Series B funding, led by technology investment firm Atomico. The company has previously invested in Skype, Jawbone and Last.fm, as well as smartphone game giants Supercell (Clash of Clans) and Rovio (Angry Birds).

This cash investment takes total funding raised by Varjo to $46 million and will be used to boost the company's headcount from 80 to more than 200 over the next 12 months. It will also help finance the global launch of Varjo's first VR headset.
That headset, which is aimed at the commercial sector instead of consumers, is expected to cost in the region of $5,000 to $10,000.
Describing its product as producing "immersive computing for professionals", Varjo is collaborating with Airbus, Audi, Saab, Volkswagen and Volvo, among others. It sees a place for its products in industries like automotive, engineering, aerospace, architecture, construction, industrial design, and training simulators — like the airplane sim we mentioned earlier.
Urho Kanttori, co-founder and chief executive of Varjo, said: "We hope that the impact of our hardware and software platform on industry will be as profound as the introduction of the Graphical User Interface."
According to its own timeline, Varjo hopes to launch its first product in the fourth quarter of 2018.
From Your Site Articles
Related Articles Around the Web
Like GearBrain on Facebook