Like GearBrain on Facebook
It may seem excessive, but the new Huawei P20 smartphone has four cameras — one on the front and an unprecedented three on the back.
The phone also boasts a total pixel count of over 80 megapixels — 24 of which are employed by the front-facing camera.
At first you could dismiss Huawei's third rear camera as a cheap shot at Apple and Samsung, who both put two lenses on the back of their flagships. Huawei is well known for employing such tactics — and at the P20's launch bragged about how its screen notch is smaller than that of the iPhone X.
But there could be some method behind the apparent madness. Unlike the dual-lens setup of the iPhone 8 and X, and the Samsung Galaxy S9, where one lens is wide-angle and the other is telephoto to provide 2x optical zoom, Huawei has gone in a different direction. Its previous flagships, like last year's P10, combine a color sensor with a monochrome sensor, and it's the same story with the P20 Pro — only there are more megapixels.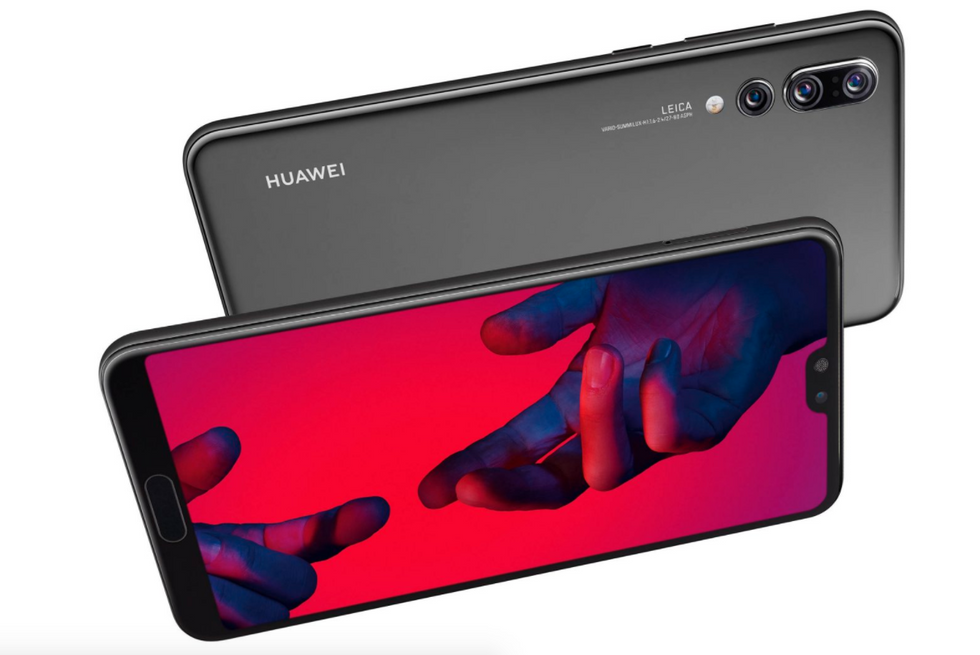 The new P20 Pro had three cameras on the back and one on the frontHuawei
The color sensor of the Pro is a huge 40 megapixels, up from 12MP on last year's P10, and the monochrome sensor weighs in at 20MP. Huawei combines the data from both cameras to produce the P20 Pro's photos, a technique the company claims improves low-light performance, blurred background effect (known as bokeh) and black-and-white images.
Then there is the optically stabilized 8MP telephoto camera which allows for 3x optical zoom (50 percent more than the iPhone X and Galaxy S9), or 5x 'hybrid' zoom, which adds some digital zooming to help you get closer to the subject without destroying image quality.
Huawei will allow P20 Pro owners to produce massive 40-megapixel images if they want, but by default the phone will combine data from four adjacent pixels to create higher-quality 10MP photos.
As for pixel size, Huawei claims to win this battle too. The Pro's pixels are 2µm (micrometers), compared to the 1.4µm pixels used by the iPhone X and Google Pixel 2. Bigger pixels mean the camera sensor can take in more light with each shot.
Unlike the lenses of its rivals, Huawei has opted against optical stabilization on the P20 Pro's two main rear cameras. Instead, the phone uses what the company calls 'artificial intelligence stabilization', which uses object recognition to understand the scene and work out how best to keep everything sharp while the photo is being taken.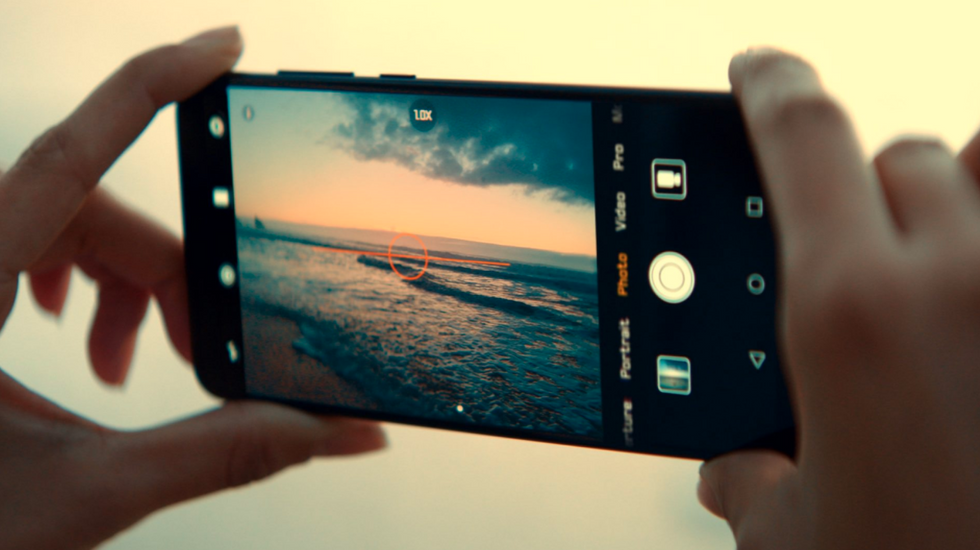 Huawei claims AI makes handheld five-second exposures possibleHuawei
To show off how well this system works, the P20 Pro can take handheld images with a five-second exposure. While exposures of this length are common with SLR cameras mounted to tripods to keep them still, exposures over one second often produce blurry images when shot by hand, because it is impossible to keep perfectly still while the shutter is open.
Huawei claims its AI is good enough to counter this and produce sharp, hand-held images with a five-second exposure. The system works while shooting video too, and when taking photos at 5x zoom. As well as AI, the phone uses a laser, face detection and depth information to keep long-exposure images sharp. We'll be keen to try this out for ourselves as soon as a review handset arrives.
A phone built for photographing your brunch
Anyone with Instagram will know how popular food photos are. Whether it's a beautifully prepared avocado brunch or cheese-soaked greasy burger, you are guaranteed to find thousands of images of every dish imaginable.
But because every meal is different, Huawei has developed a piece of artificial intelligence to help the P20 Pro work out what food its rear cameras are pointed at; the phone then adjusts image settings accordingly to take the best shot. Away from food, the P20 uses AI to recognize the scene you are shooting then pick from 19 predefined modes to create the best photo.
Turn the P20 around and you'll be greeted by the 24-megapixel selfie camera. We would argue that no one needs such highly-detailed images of their face, but Huawei has a history of applying a range of age-defying filters and tweaks to its selfies to make you look younger, more radiant and generally less tired. No doubt the P20 will have a similar trick up its sleeve.
Like GearBrain on Facebook