Like GearBrain on Facebook
For those with a second home, rental property or an Airbnb space, having a backup key to get inside is always a plus. There are those of us who often need an extra key at home as well, and we all know someone who likes to hide one under a front door mat, in the garage or under a flower pot. Igloohome has a better solution, a smart connected device that protects that extra key to ensure only those you want to have access to your home, apartment — or even a car — can get inside. Igloohome sent GearBrain a Smart Keybox 2 to test and here is our experience hands on with the the box in a real home.

What is the Igloohome Smart Keybox 2?
Igloohome, which makes smart locks and devices recently launched this new smart lockbox, which works through a mobile app letting guests retrieve keys when you can't meet them. It's also designed for short-term rental properties such as those listed through Airbnb. The smart box opens through pin codes, which property owners provide to guests, opening the device. You can store up to six physical keys, seven keycards — and frankly anything you want that fits inside such as a SIM card, a subway card or anything you want to protect. The box is extremely easy to install ,and can be mounted or secured using the slim shackle and supplied screws.
Live in a humid area? Igloohome's new smart lockbox is rain resistant (IP65 certified) so you can easily store the box outside if needed. Made of hardened carbon steel and zinc alloy material, it's also very sturdy — we found this smart keybox to be very well-built.
Unboxing igloohome smart keybox 2, a new smart lockbox www.youtube.com
Igloohome Smart Keybox 2 works on a Bluetooth 4.0 wireless signal, which means it can be unlocked using the Igloohome app (iOS 9.0 and above, and Android 5.0 and above) as long as you're within range. As a home owner, you can monitor people opening the Smart Keybox 2 through the app. A plus for Airbnb owners ? You can synchronize your listing, so you can issue codes automatically for guests — that's a really nice feature.

When you buy the Igloohome Smart Keybox 2, you'll get the Keybox 2, a slim shackle, six rubber studs, four mounting seal rings, four mounting screws and four screw anchors. Four AAA batteries are needed, though, and not included, so make sure you have these on hand.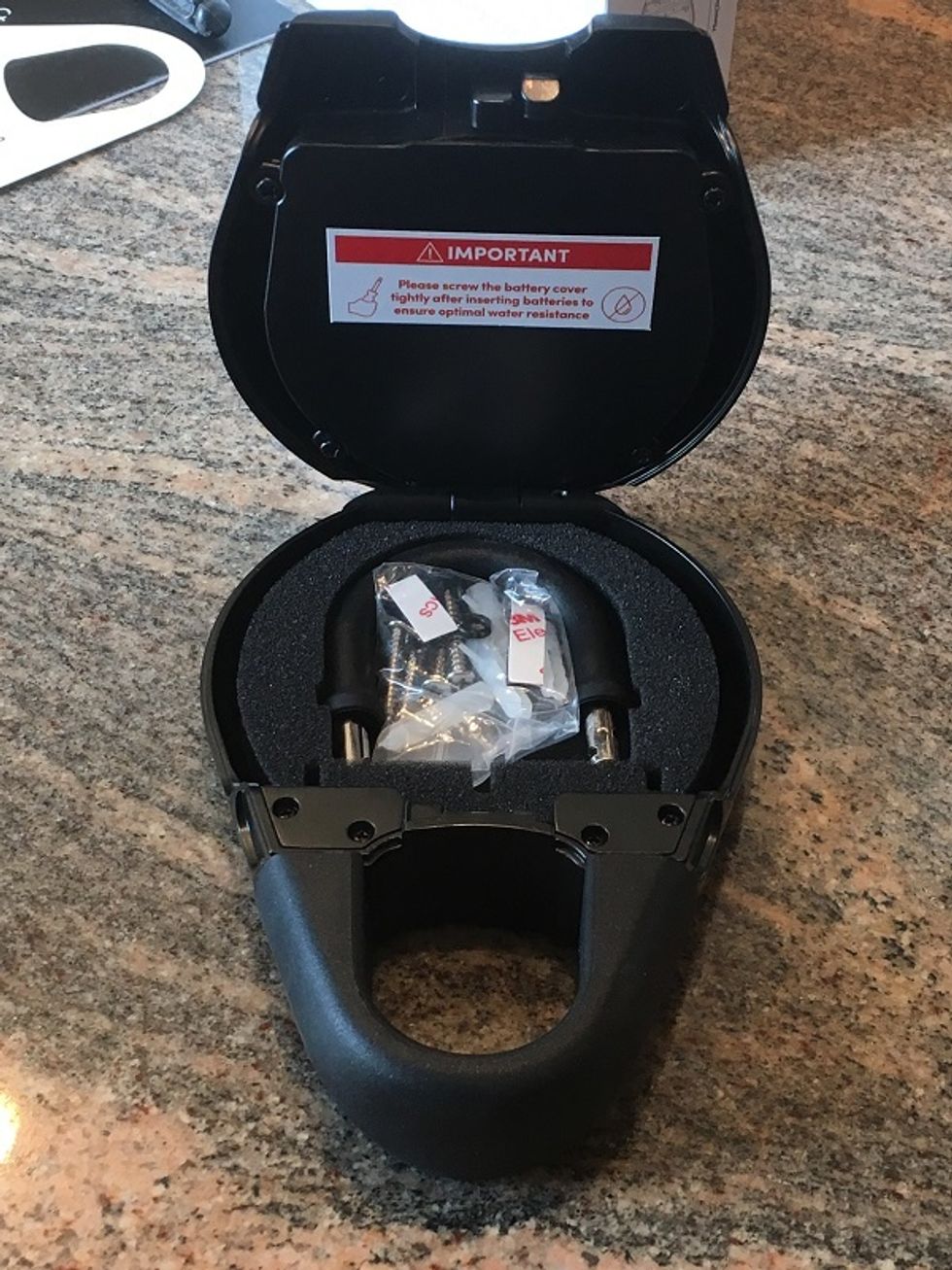 Inside of igloohome smart keybox 2 GearBrain
How to install

We found it was very easy to Install the igloohome Smart Keybox. First, pick a location where you want to secure your igloohome smart lockbox — a door or think about attaching it to a railing or wall. If you pick a wall, use the supplied mounting to secure your slim shackle and lockbox. Then download the igloohome app to register your smart lockbox so you can issue pin codes to users. You can also share the Igloohome app with family members if you want them to have Bluetooth access — but note they will have to download the igloohome app and if you give them owner access, will be able to change and issue pin codes, so keep that in mind when inviting them. They can also create their own account to use Bluetooth keys without impacting your account.
Smart Home Integrations

Since the Igloohome Smart Keybox 2 is a Bluetooth smart lockbox, it can't integrate with other smart home devices — only to Airbnb, and that's through the Igloohome app. That means the lockbox won't work with smart speakers like Amazon Echo or Google Home , plus there aren't any connected hubs, like Samsung SmartThings or Wink 2, that will integrate with the device for remote access through these systems. That's partially by design as Igloohome wants to make sure the lockbox is as secure as possible. On the flip side, the Keybox 2 will work with other Igloohome smart locks that GearBrain recently tested. (See our review Igloohome Deadbolt 2S smart lock review . )
Testing results
After a few weeks of testing the Igloohome Smart Keybox 2, we found the lockbox was pretty useful, easy to setup and install on our property. The company uses encryption technology, which works without an Internet connection, designed to prevent unwanted guest from hacking into your smart lockbox. That means if you want to open the lock from a distance, you have to use a pin code or be within Bluetooth range of the lockbox.
Cost
The igloohome Smart Keybox 2 costs $169, and is available on the company's website and Amazon.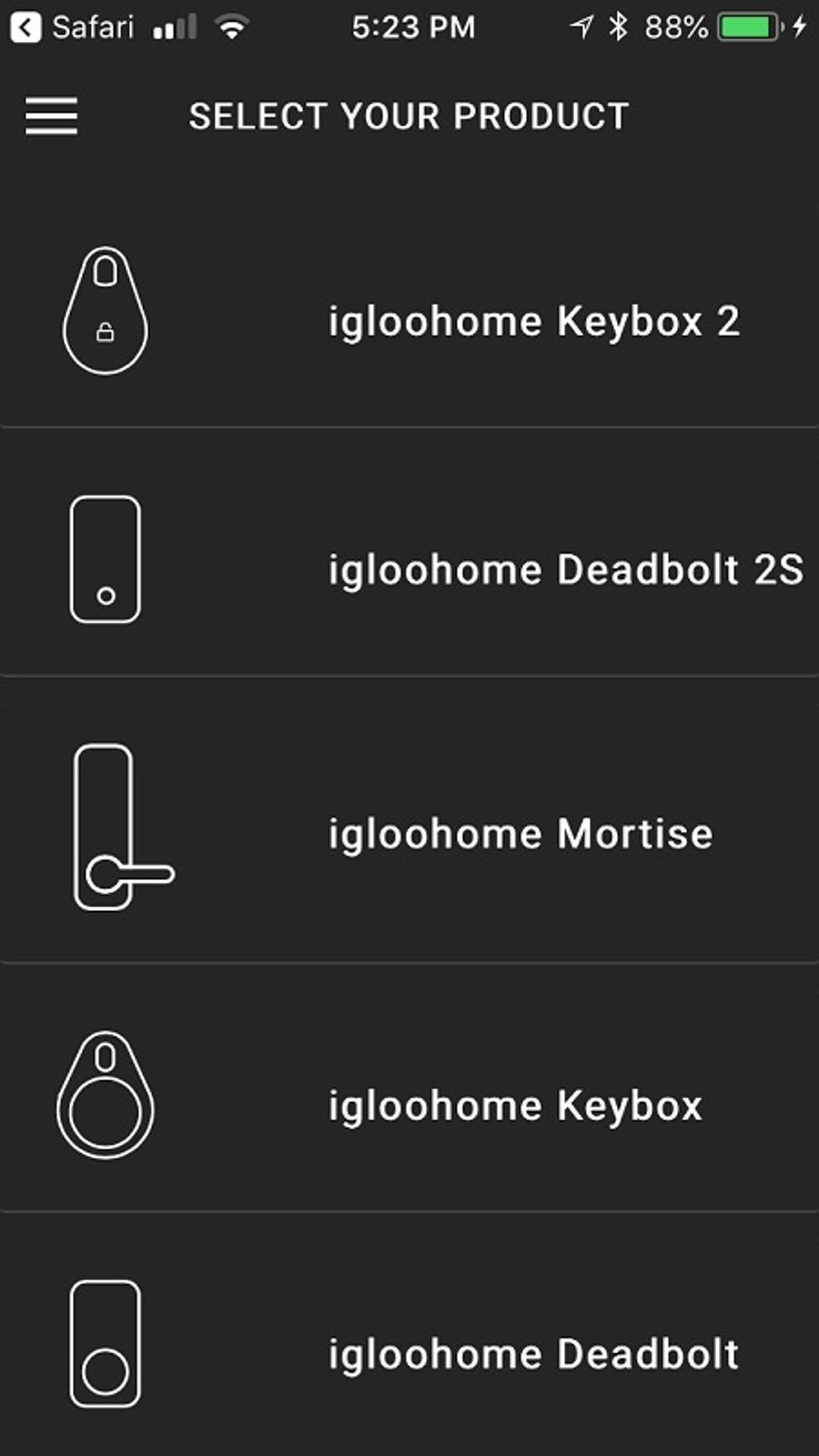 igloohome mobile app controls your igloohome smart lockboc GearBrain
Summary

If you're someone who tends to leave a key outside your house through an insecure method, and want a smart way to protect this key, the igloohome Smart Keybox 2 is worth considering. If you currently own an Igloohome smart lock, this smart lockbox is a nice add-on to any smart home — particularly if you are a property manager, own a second home or want a way to secure an extra key, or set of keys, when you're not around.
However, if you are looking for a smart lockbox that can store valuables and keys, but you need remote access separate from codes, then this is not the smart lockbox likely for you. We do think it's worth considering, though, how smart it is to have a smart lockbox which you can access via an Internet connection. Using smart pin codes may just be a more secure backup plan in the end.
Like GearBrain on Facebook