Like GearBrain on Facebook
Pros: Great music, available in VR and non-VR, impressive cell recreation.
Cons: Prone to dizziness, limited educational use, head-tilting method in Cardboard takes a while to get used to while using.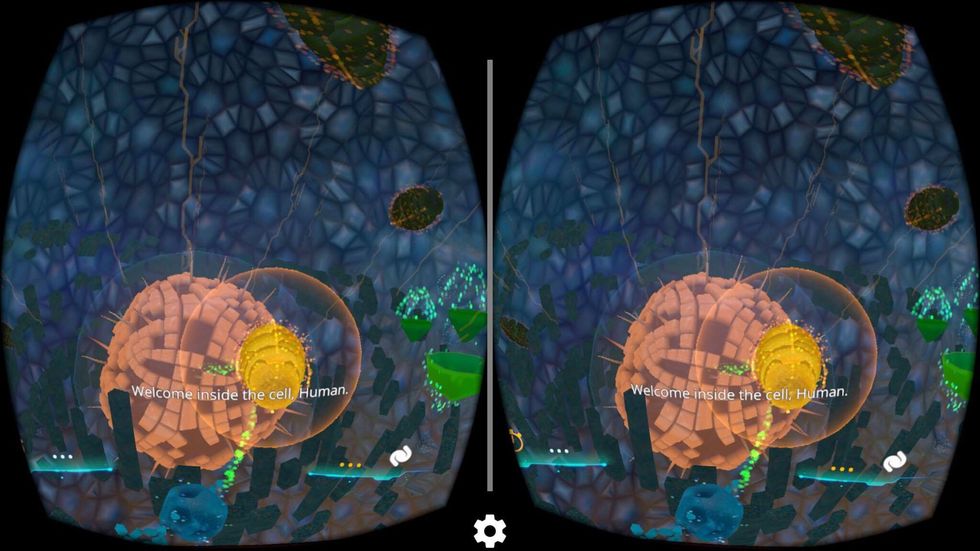 InCell takes you into the micro world of a human cell where you fight viruses by racing through the cell. Nival Inc's description of InCell as a great way to "start your acquaintance with Cardboard VR or receive new virtual reality impressions," could not be more true.
Nival is a VR developer that also made InMind VR and Defenders: Tower Defense Origins. It's InCell VR is available for free for Android and iOS users, and it's compatible with View Master, Fibrum, Homido, Lakento, Archos, Durovis and others Cardboard-like headsets. If you don't have a VR controller, you play by tilting your head left and right. But even if you lack a VR headset, the game has a non-VR mode that lets you play by tapping the screen of your smart device.
While the non-VR mode is still entertaining, what stood out to me the most in VR is the detailed and colorful interior you see as you race down microtubules. More than once, I was distracted from dodging obstacles as I kept looking at the surroundings—and then accidentally tilted my head into red obstacles.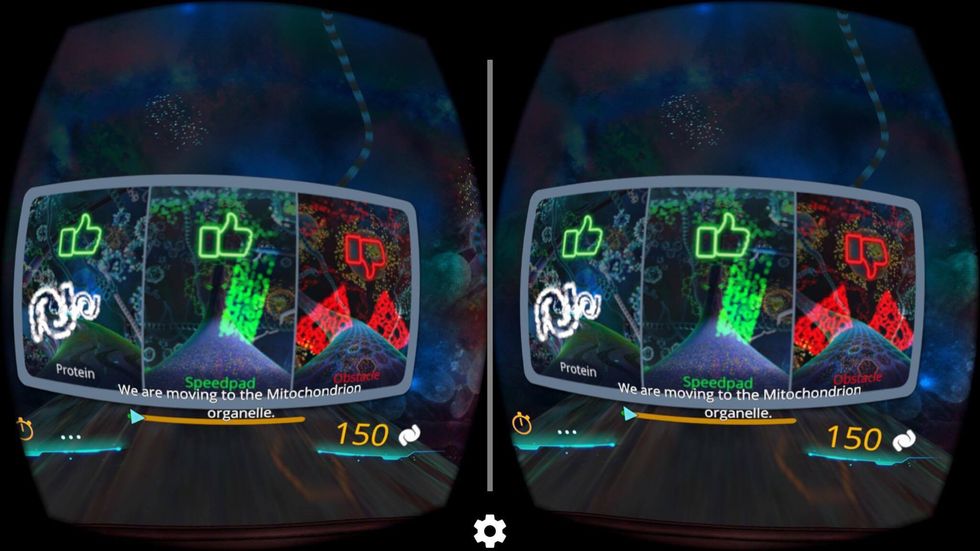 This stylized version of the human cell reminds me of vivid animated journeys through the human body like Ozzy & Drix, Magic School Bus or Fantastic Voyage if you're a bit more traditional. As a result, there's a kind of pure joy in exploration and nostalgia that comes with InCell—how many of us remember those diagrams from middle school biology and the phrase "the mitochondria is the powerhouse of the cell?"
Accompanying you through the races as a narrator and guide is a robot assistant who inserts a great deal of humor into the game and adds an engaging amount of narrative. InCell gives you a mission, like protect the cell, outrun the influenza virus, or deliver the vaccine. All of these make you appreciate the thought put into it the game's development.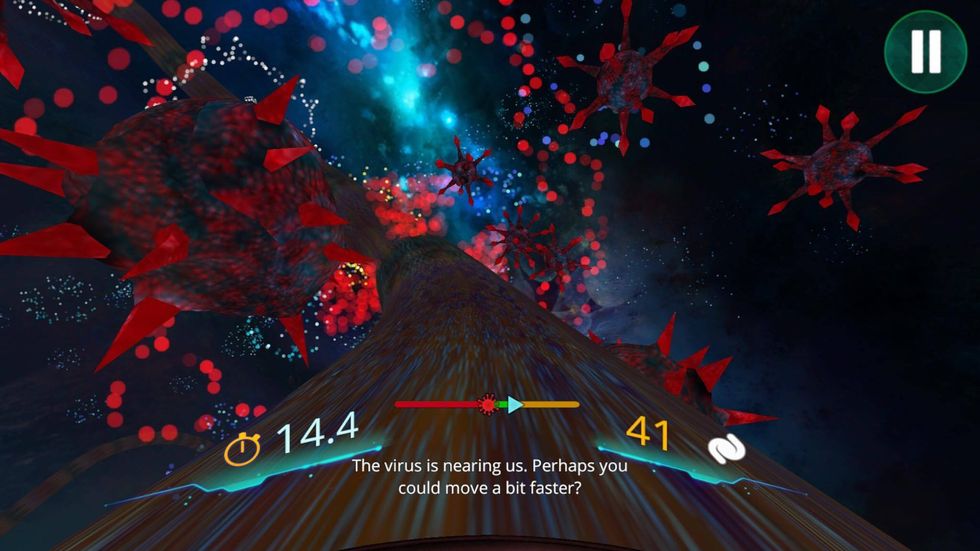 However, while InCell advertises itself as an educational game it definitely leans more towards a racing game—if you're not looking to learn you could totally ignore those elements in favor of a cool-looking action experience. This isn't a fault, as I imagine an overtly educational game might be not be the most alluring, but probably something to note if you think this is going to replace your AP biology class.
The mechanics are simple, but adding features like protein collection and speed pads give the game good replay value. Playing the game with a Cardboard headset, unfortunately, might be rough for players prone to nausea. Looking through the reviews, several describe feeling dizzy afterwards. But all in all, a solid VR game—certainly one that's free.
-Charline Jao, GearBrain's VR intern, is passionate about VR and how the technology is changing the idea of narrative and filmmaking.
Like GearBrain on Facebook