Ever played Pokémon GO and wondered, 'What would this game be like with zombies?' Lucky for you "The Walking Dead" is reportedly launching a mobile app, using augmented reality for the full zombie-killing experience.
"The Walking Dead: Our World" won't be similar to just any video game — you'll be fighting "walkers" off from anywhere you find yourself. The app sounds kind of like Zombies GO, only with more options and gameplay.
In the trailer, people walk around, collecting weapons and killing zombies. However, it's hard to tell just from the trailer what's in the app and what's artistic liberty. But what seems fairly clear is the ability to fight zombies with most of the weapons featured in the show — including Michonne's sword — and receive aid from key characters such as Rick and Daryl.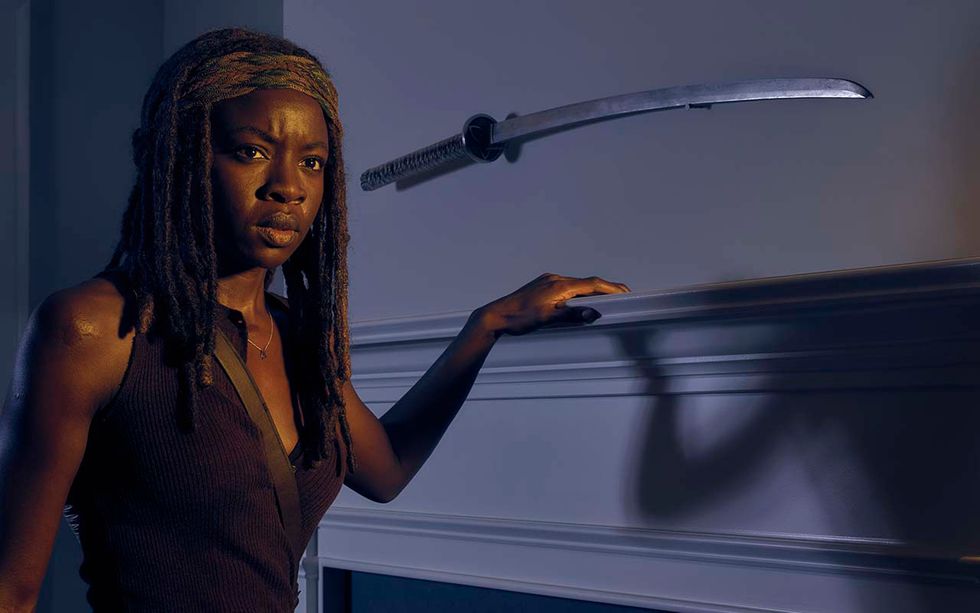 You'll soon be able to kill zombies with Michonne's sword with the upcoming AR app, "The Walking Dead: Our World"AMC
Reportedly, the AR app will be developed by Next Games, a Finnish studio founded in 2013 by designers who've worked with Rovio, Supercell and Disney. So far, there isn't a release date but I'd keep my ears open over the next few months.
Next Games also developed "The Walking Dead: No Man's Land," a mobile app that has more of a strategic gameplay. According to the studio, nearly 16 million players have joined the beloved characters in the survival app.
However, this also isn't "The Walking Dead's" first encounter with AR — back in September, they released the iOS and Android app "The Walking Dead Encounter" in partnership with Mountain Dew, to promote its eighth season. The release lets you put zombies on your screen for a picture or video.
With "Encounter," you can either choose a male or female walker — or utilize the "Scare Me!" mode to randomly drop the zombie somewhere around you. Sounds effects included.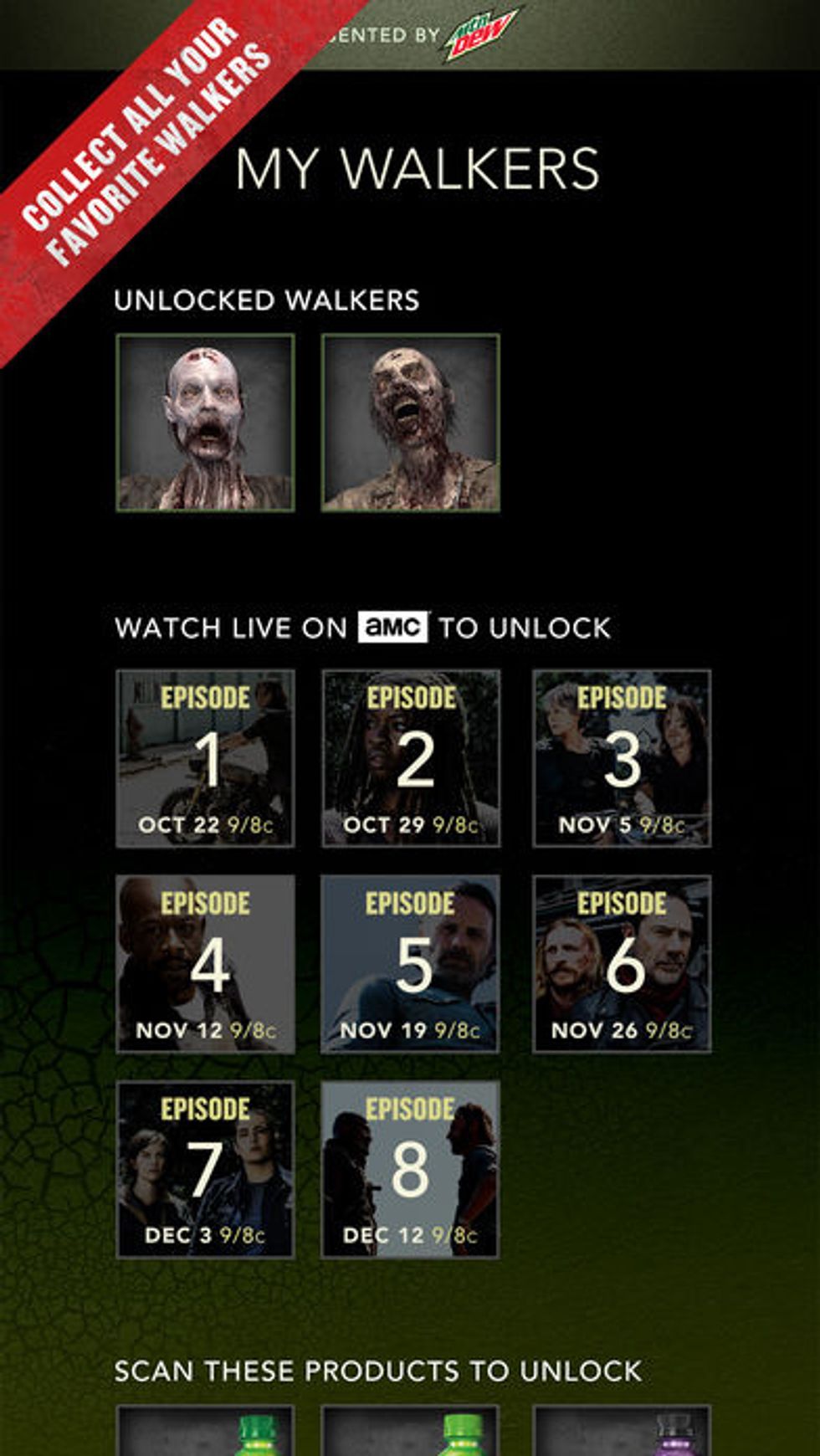 The Walking Dead Encounter app lets you unlock new zombies each week.AMC
You can also unlock 20 different walkers by scanning Mountain Dew commercials or products, which in itself is an amazing marketing ploy.
So, how will "Our World" fare against the other two mobile apps? We can't know for sure, but if the gameplay is strictly collecting weapons and killing random zombies, the app won't last very long.
Users love Pokémon GO due to its collector's mentality. With more than 200 creatures to catch with various power ups and battle opportunities, fans are likely to come back for the next Pokémon to collect. In terms of AR apps, "Our World" has big shoes to follow.
-Amber Wang recently wrote about Disney's The Magic Bench project for GearBrain.