Like GearBrain on Facebook
Updated October 17, 2017 As much for distributors as it is for consumers, Augment 3D is a free augmented reality (AR) app, that's free for iOS and Android. The app lets customers try out products and other objects before they purchase them while also letting distributors make models for their customers.

When you first open the app, there's a short tutorial on how to work with the models. You move and pan the model with one finger while rotating it requires two fingers. To resize, you simply pinch the model like you would with a regular photo.
Public models come in all different categories and themes. The arts and entertainment option gave me model sorceresses as well as shoes, while other options showed me anything from Walmart's display shelves to the cat from "Alice in Wonderland."
These categories could obviously be organized better—my theory is that anybody could create a 3D model and push it out to the public. Also, the titles are a bit odd. Some shoes are named simply "TF 17" while a rabbit model had a name that spelled out an entire phrase.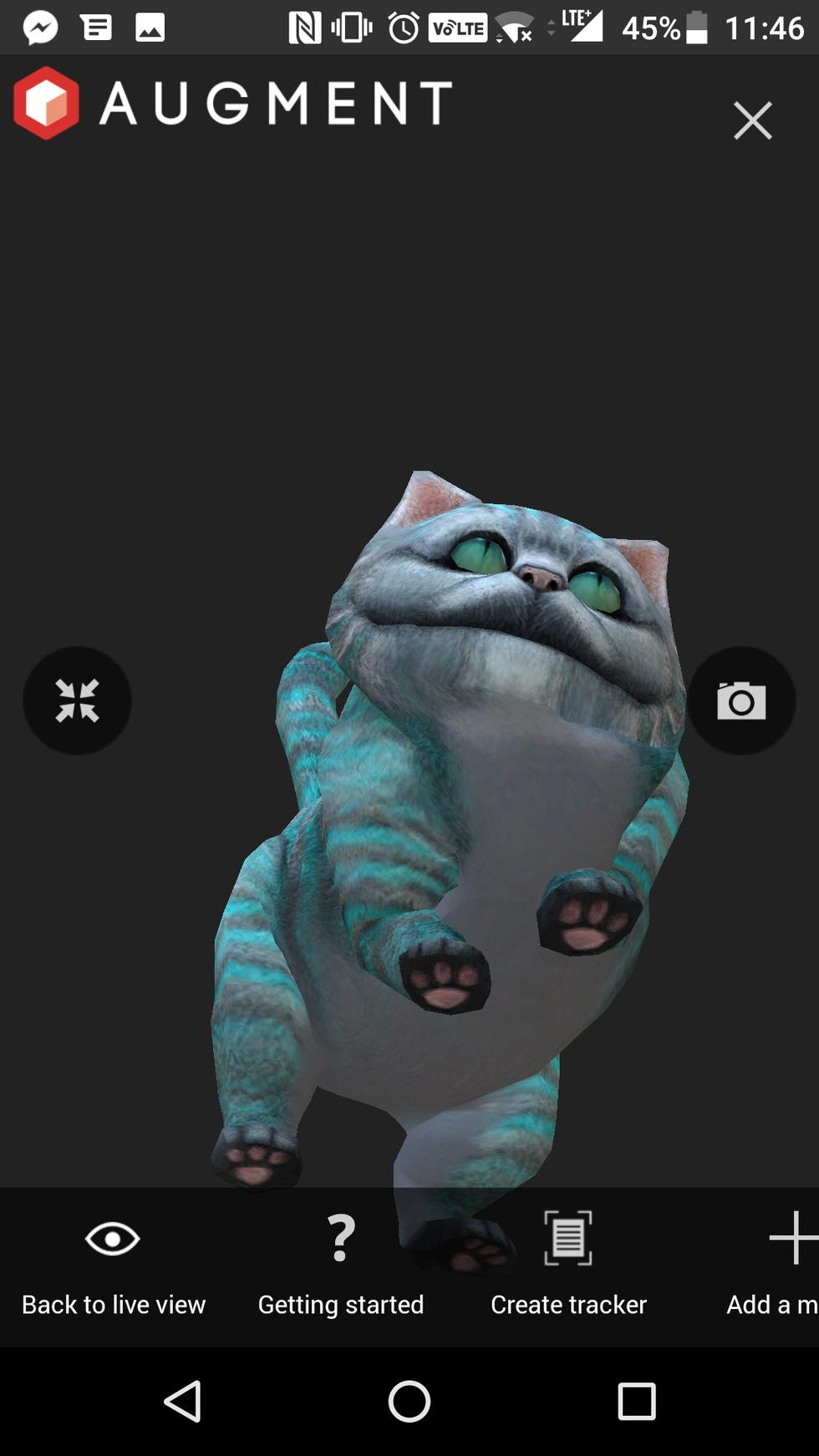 August AR app lets you flip through categories to see what you can create...
Glitchy controls
The finger motions were a bit rough at first as the object in my screen did not move easily. I tried moving a store kiosk around my backyard and it just did not work well. I then tried placing the cat from "Alice in Wonderland" and that worked better, if not kind of creepy. The graphics looked a bit blocky and sometimes glitchy.
You can turn off the AR with a button and the app will redirect you to a 3D view of the model in your screen, which you can rotate fully to see the product or design. Other options let you bookmark models, create static backgrounds and create your own models with an account.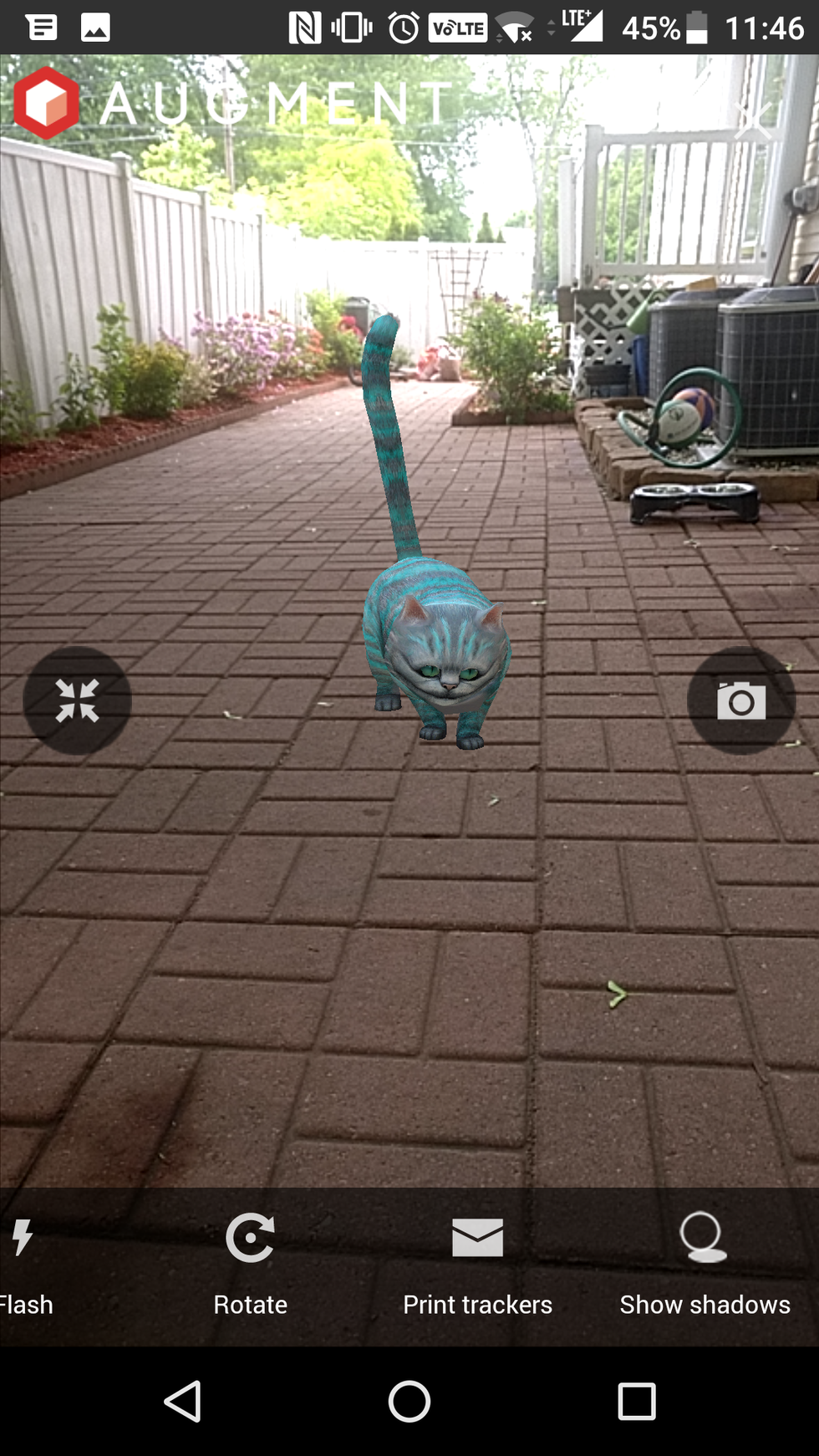 ...And then you can place the virtual item anywhere in your space.
You can also scan in objects to try them with the Augment QR code. I couldn't find any real objects, only Google Image results that led me to weird YouTube clips. I'd imagine if you were selling something like a coffee maker, this feature would come in handy for customers to see if the appliance matched their kitchen.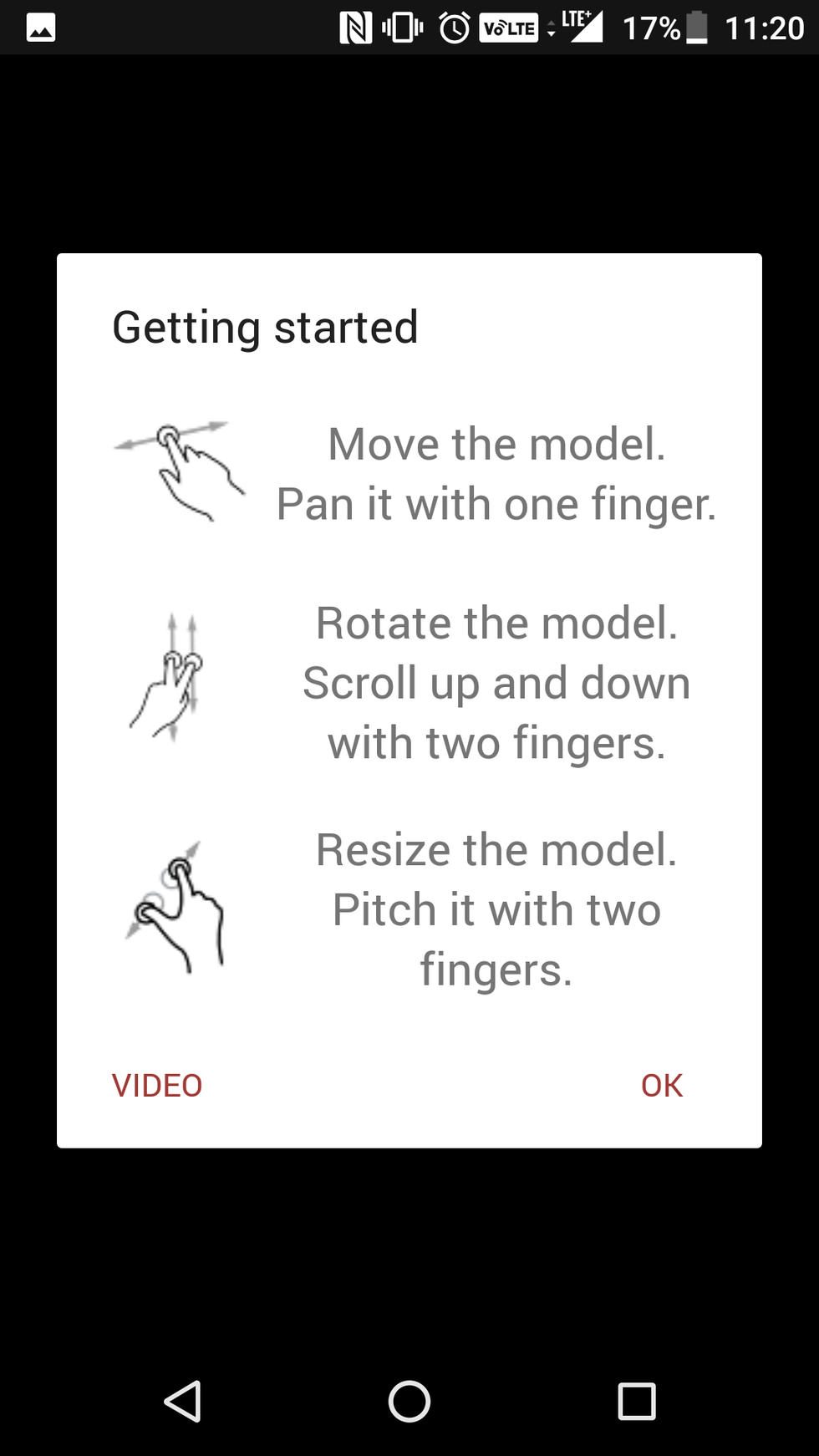 Augment app gives you directions on how view the model.
Brand friendly, consumer not
But if you're just a regular person or a kid, this app is, frankly, going to seem boring. The models don't interact with each other and exploring the categories gets repetitive after a while. The controls are also kind of difficult to operate while graphics are off-putting.
If you're a consumer, and you want an AR app to play with consider getting a game or something more fun like Inkhunter or SkyView. But if you're a business looking for something to market your brand, take a trial run with Augment—it might be perfect for you.
Pro: Great graphics, lots of useful facts, accurate placement.
Con: Hard to match stars, augmented reality is mostly static, stars hard to find in app.
-Amber Wang attends New York University, and last wrote 7 Smart Tech Gadgets For Your Dorm for GearBrain.
Like GearBrain on Facebook