Like GearBrain on Facebook
The average American doesn't trade in their iPhone until the handset is 2.92 years old — up from 2.51 just two years ago.
Other smartphones owners keep devices an average of 2.66 years before trading up for a new model, leading to an average ownership, across all smartphones, of 2.83 years.
Read More:
The data comes from HYLA Mobile, a US-based mobile device trade-in company which works with carriers and retailers. The company, which collects trade-in data every quarter, says amount of time people hold on to their smartphones has increased steadily over the last two years, just as the smartphone market has stagnated.

These figures, which are growing, fly in the face of technology giants like Apple and Samsung, who release new flagship smartphones every year like clockwork. Some companies, like Chinese startup OnePlus, even release a new model every six months.
The fact that consumers hold on to iPhones for two or even three years shouldn't be a surprise, as the rate of improvement across the smartphone landscape is slowing.
Apple's boast that its newest flagship, the XS, has a faster Face ID system is an example of this slowdown — hardly the launch of an impressive new feature, as Face ID initially was, which can't be replicated every year. Instead, technology companies are making incremental upgrades.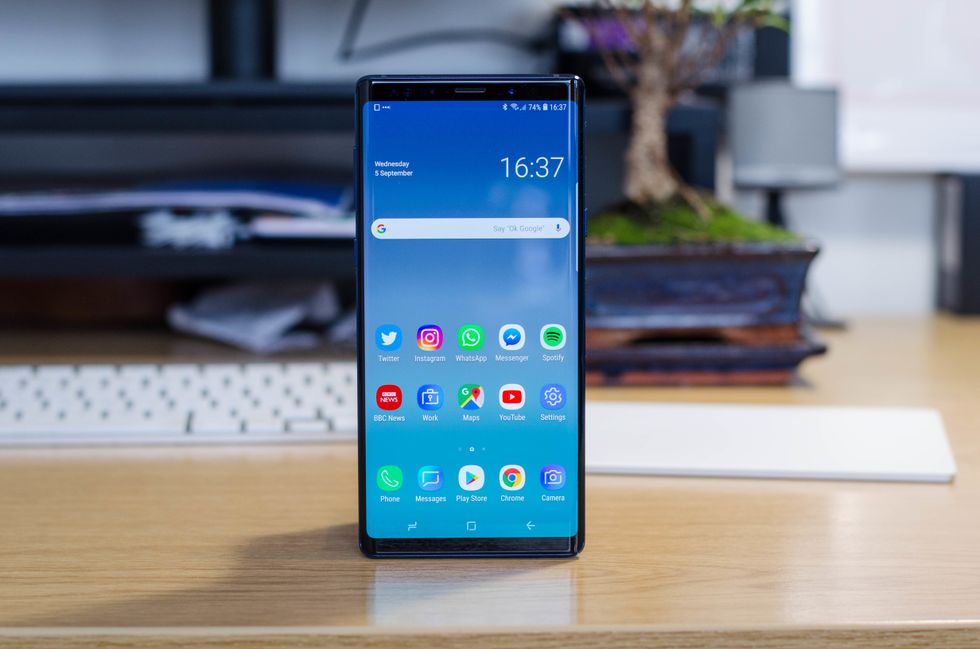 The Samsung Galaxy Note 9 is the most valuable non-iPhone to trade inGearBrain
With fewer reasons to upgrade, and presented with higher prices, consumers are happier than ever to stick with their current devices for longer. Older models can usually be updated with the latest software from Apple and Google, even after four or five years, which encourages consumers to hold off on buying a new phone.

Even with consumers holding onto their devices for longer than before, they're still getting decent trade-ins — and the combined value of those is rising.
"It's typical to see between $400 million and $450 million returned to the US consumer hands in any given quarter," says HYLA Mobile. "That number always spikes when a major manufacturer releases a new device. In Q3 2018, with the launch of the three new iPhones, the spike exceeded expectations…$628 million was returned to consumer hands via device trade-ins."

The company also found that the iPhone 6 was the most-traded smartphone for nine straight quarter, and that iPhones command a slightly higher trade-in value than flagship handsets from Samsung. The Samsung Note 9 is worth $442.60, according to HYLA, while the iPhone X is $484.87.
Related Articles Around the Web
Like GearBrain on Facebook