People are certainly interested in trading in their old phones and computers — and many do — but fear of what might happen to their data has kept them from trying. So says a new study from Blancco Technology Group, a data security firm, which found that 17 percent of people who responded in the U.S. said that they're worried about what could happen to their data.
Trade-ins are often advertised online particularly when new mobile products, like an iPhone, are launched. Companies including Gazelle, and even cell phone providers, will often give people cash or at least credit for a used device.
Read More:
There's a reason many are eager to swoop up and buy, what you consider, an old phone. Globally, the market for refurbished phones is expected to climb to $52.7 billion by 2022, reports Blancco. But fewer than half of consumers around the world have ever turned their old devices in for cash or credit. And in the U.S., a full one-third — 35 percent — have never even been approached, they said, about trading in their devices.
Data worries
Consumers told Blancco they would prefer to sell their devices, on their own, on the auction site eBay or on Amazon rather than trade them back to a mobile operator or a offer them to a specialist online. That's because they're genuinely concerned that the data may not be "properly erased before the device is resold," according to the study, "The Critical Importance of Consumer Trust in the Second-Hand Mobile Market."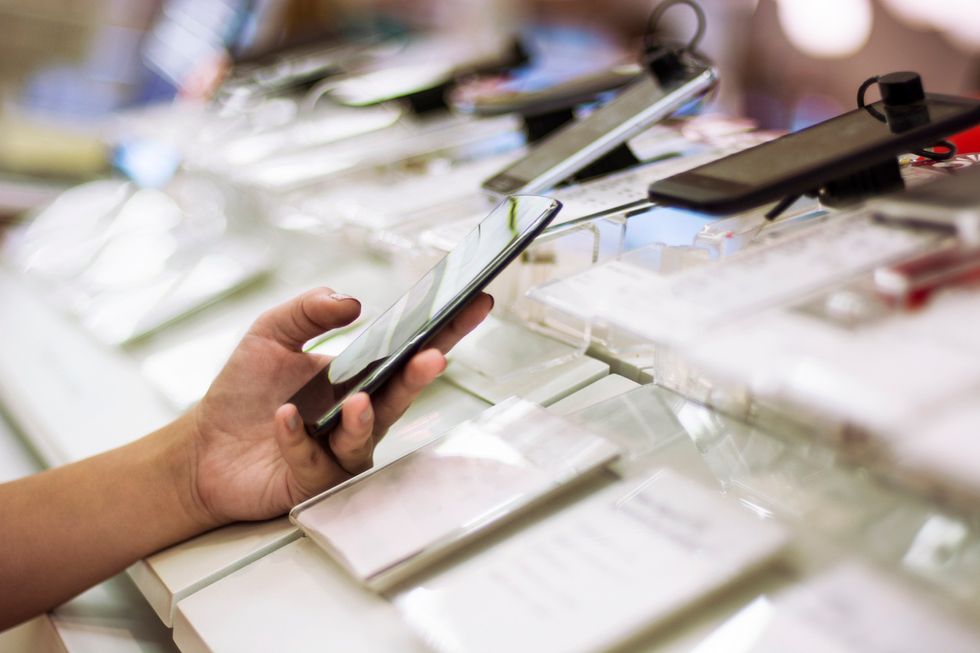 Consumers would rather sell their old phones on eBay or Amazon, then trade them in when buying a new deviceiStock
Consumers are extremely familiar with security breaches, getting emails from brands that they've done business with, to change their passwords, or hearing that personal information including addresses and credit card numbers have been accessed from a company's data base. Those experiences may be fueling the thoughts expressed by 68 percent of respondents in the U.S., who said if there were more strident rules in the market to protect their data on an old device, they might be more willing to trade them.
Blancco wants to see more regulation in this secondary market, noting that if standards aren't created that are the same for everyone, there are "chances of data breaches or issues related to data misuse," said Russ Ernst, Blancco's EVP of product & technology. "Without a common, mandated and regulated rule book for smartphone processing, the ecosystem will be subject to abuse and malicious attack."