The new iPhone X goes on sale tomorrow, November 3, and without doubt its biggest new feature is Face ID, a system for unlocking the handset by simply looking at it.
This replaces Touch ID, the fingerprint-based system used on other iPhones, including the new iPhone 8. Where Touch ID is activated by pressing the home button and holding your finger or thumb there for a moment, Face ID uses an array of cameras and sensors to locate a face, scan it, then see if it matches that of the owner.
It is certainly impressive technology — but some reviewers have found it to be slower than using the older Touch ID. Tom's Guide took this to the test, using a stopwatch app to time how long each system takes to unlock the phone.
Reporter Mark Spoonauer writes: "With Face ID on the iPhone X, it took 1.2 seconds from pressing the side button to the iPhone X's screen turning on and for the phone to recognize me and unlock the device. And it was another 0.4 seconds to swipe up to get to the lock screen. Total time: 1.8 seconds."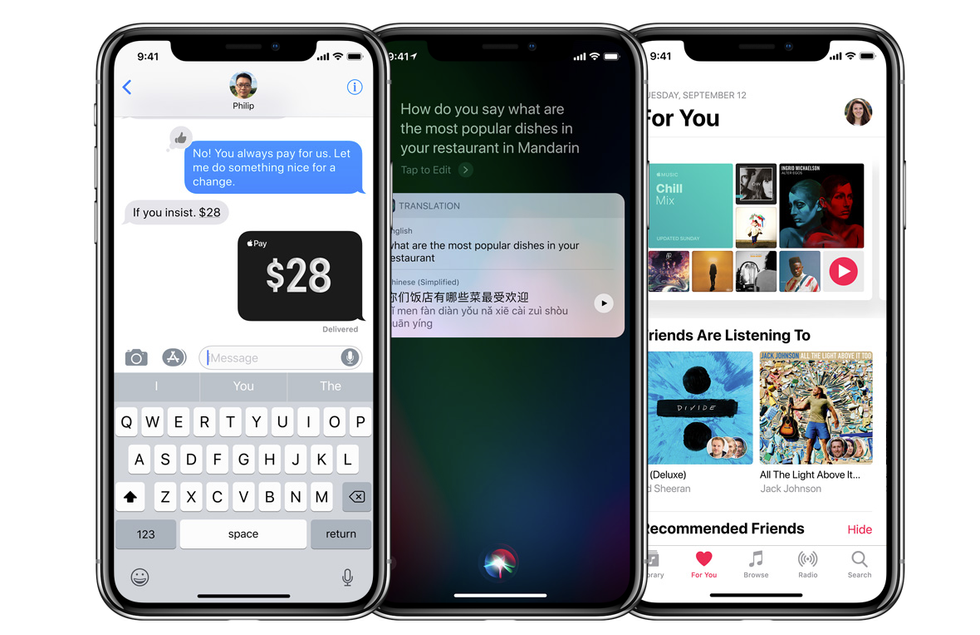 The iPhone X goes on sale on November 3, starting at $999Apple
Meanwhile, performing the same unlock test on an iPhone 7 Plus returned an average unlock time of 0.91 seconds. "That might not seem like a lot of time, but it adds up quickly when you're unlocking your phone dozens of times a day," the report says.
Indeed, Apple said last year how iPhone owners unlock their handset 80 times every day. This equates to Touch ID saving one minute and 12 seconds every day compared to Face ID.
How to make Face ID faster
You can swipe from the bottom of the screen while the iPhone X is still looking for your face. This may result in you seeing "Face ID" on the screen for a moment, but the report claims: "You will still get to start using your phone faster."
Additionally, the iPhone X's Raise to Wake feature, as found on other iPhones, saves yet more time. Switch this on in the Settings app and the phone recognizes when it is being picked up, automatically switching on the screen. Pick the phone up, swipe up while looking at it, and Face ID will unlock. Spoonauer adds: "I timed it at 1.48 seconds if you include waiting for the screen to turn on." Faster, but still around half a second slower than Touch ID.
Of course, we recognize that saving a second here or there isn't going to change the world, or indeed change your day, but as we all wait for the iPhone X to go on sale these little insights are interesting nonetheless.