Amazon has patented a system that would allow a device to capture what someone has said, even before a wake word was uttered. Once a system — like Alexa — heard its wakeword, it would rewind and capture, then process language before until it heard a pause, likely when a person started to talk. The design is meant to allow people to speak more naturally, and not have to start every sentence with the wakeword.
"When a wakeword is detected, the system may look backwards to the most recent marker that preceded the wakeword," reads the patent. "That marker represents a location where the command likely began."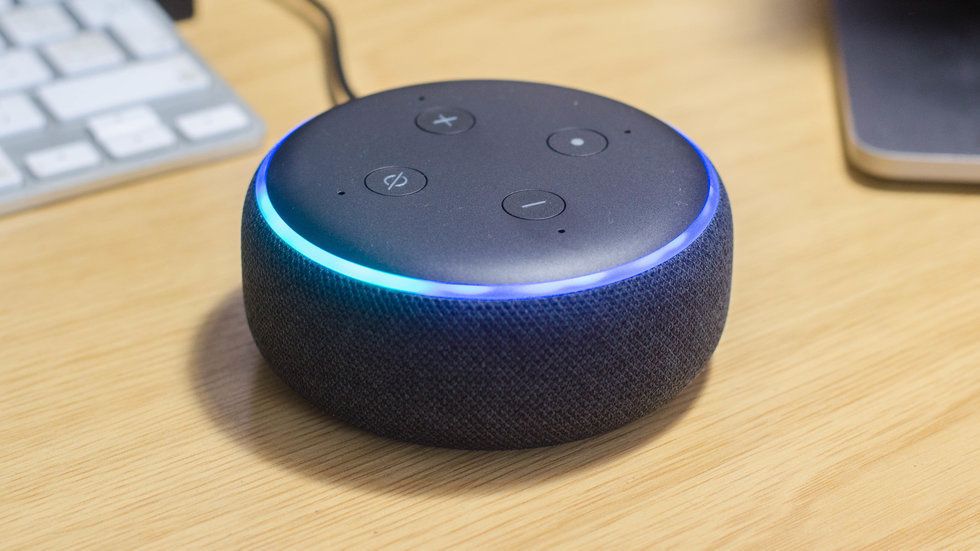 Amazon Alexa responds after it hears its wakeword spoken aloudGearBrain
Read More:
That system is a far departure from the way that Alexa devices currently work, as well as Google Assistant and Apple's Siri. In all three cases, the voice assistants start to listen and respond only when they first hear a wakeword.
Amazon: "Not in use"
All three, of course, listen all the time, hearing for their name or the wake word to be said aloud. They don't respond until they hear that word. This system, patented by Amazon, would change that — if it went into use. Amazon, instead, said the current patent is not currently at play.
"The technology in this patent is not in use, and referring to the potential use of patents is highly speculative," Amazon said in a statement. "Like many companies, we file a number of forward-looking patent applications that explore new scientific ideas that may not make it into customer-facing products. Patents take multiple years to receive and do not necessarily reflect current or near-future state of products and services."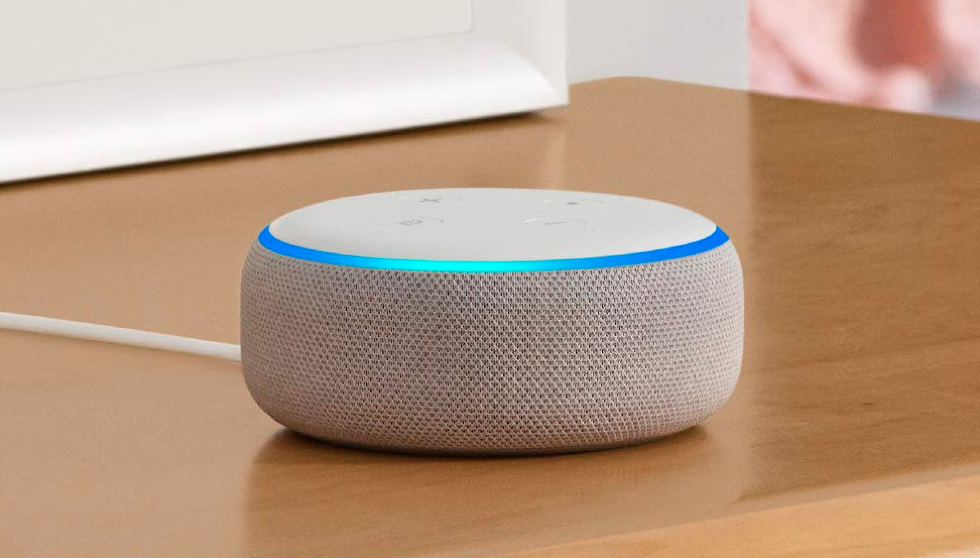 A new patent from Amazon describes a system where Alexa can rewind what it's heard after a wakeword is spokenGearBrain
Always on
The patent, filed March 30, 2015, describes a system that can read and process commands even when the wakeword is in a "variable" position. Amazon describes an example as "Play some music Alexa, the Beatles please," as opposed to the way a sentence needs to structured today, saying "Alexa," first.
But smart speakers, powered by these assistants, have already been known to perk up even when their name, or wakeword, is not said. One couple in Portland, Oregon found their Amazon Echo recorded a conversation between the two of them — sending the file to someone on their contact list.
Amazon Alexa recordings are also reviewed by real people — and not just an A.I. system. The recording are tied to a serial number of a device, the first name of the Echo's owner and an account number.
How Amazon keeps these records is also worrying Capitol Hill, where Sen. Chris Coons (D-DE) has written repeatedly to CEO Jeff Bezos about privacy settings on the Amazon Echo speakers and how Alexa works. A new letter from Sen. Coons, sent this week, now asks about reports that "text transcriptions of these audio records are preserved indefinitely on Amazon's servers, and users are not given the option to delete these text transcripts," reads the letter.
For those concerned about what has been captured by smart speakers in their home, they can delete Google Home recordings and those audio recordings stored by Alexa too.
Check out The GearBrain, our smart home compatibility checker to see the other compatible products that work with Google Home and Home Mini as well as Amazon Alexa enabled devices.
GearBrain: Connecting Amazon Echo Plus with Sengled Zigbee smart light www.youtube.com