Like GearBrain on Facebook
There are basically two kinds of people in this world: those who have ears that fit perfectly with wireless earbuds like Apple's ubiquitous Airpods and those who don't. Put me in the latter category; while Apple Airpods work fine walking around, I'd never try to do anything active wearing them for fear they'd just bounce out. Which is why the Jaybird Freedom 2 headphones appealed.
The are Lightweight, sweat-proof, and pretty indestructible in-ear headphones, The Jaybird Freedom 2 ($149.99) are designed for runners, cyclists, and other athletes. They ship with 18 interchangeable ear attachments, 12 earbuds in various sizes of foam and rubber and six fins to accommodate a wide variety of ears. They are tethered by a cord worn around the back of the neck with a genius tensioning system for a tight fit.
But the best part of the Jaybird Freedom 2 earphones and the strongest reason to buy them? It might take a few days of fiddling with various earbud sizes and fins, but once you find the right fit, they are locked in and it's glorious.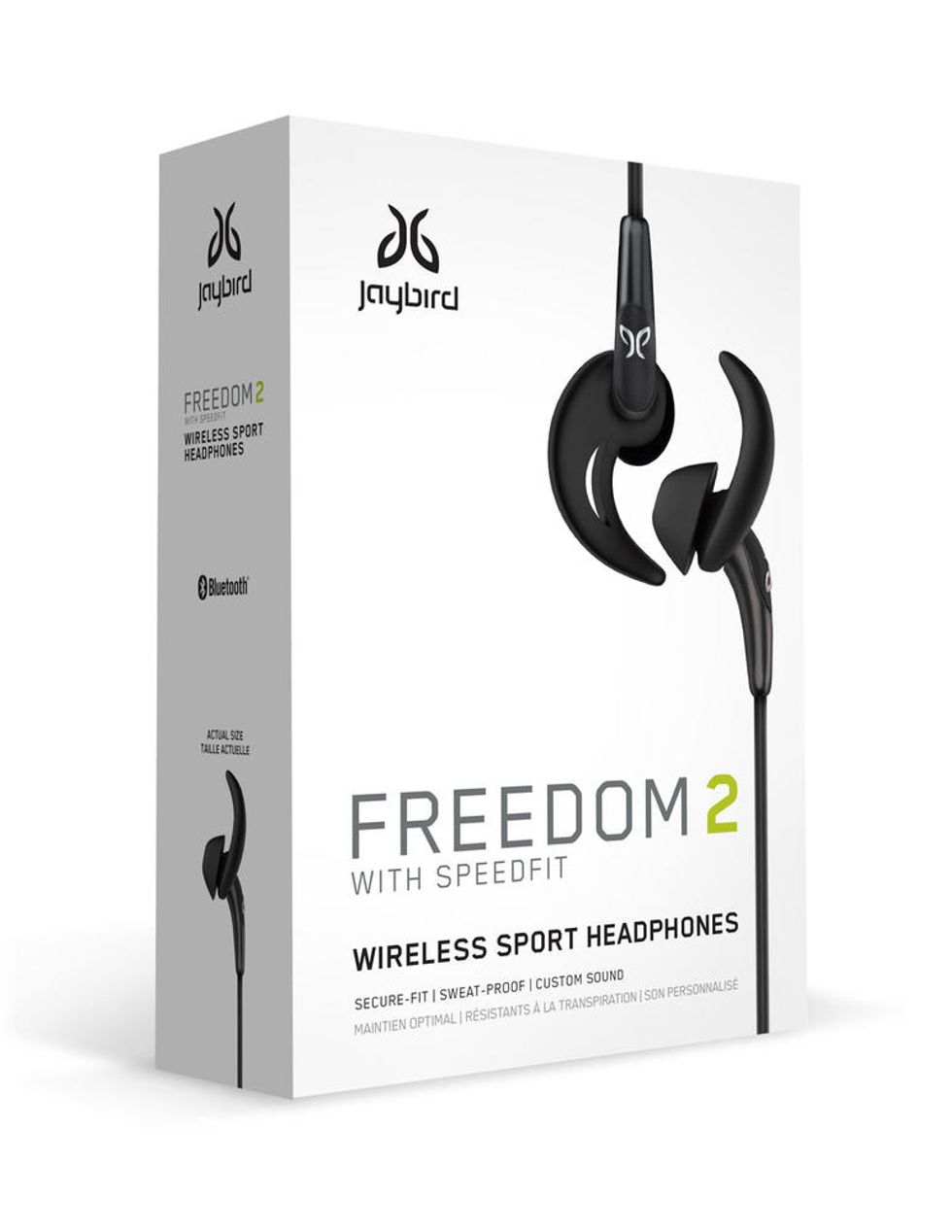 Jaybird
On the fly
Jaybird, based in Park City, UT, has been evolving its earbuds for active folks since 2006, and I can't help but feel these are about as good as wired earbud headphones are going to get. Jaybird sells a wireless pair of headphones for $180, and while I haven't tested those it's hard to imagine them fitting as securely as these do, particularly when the cord is tightly cinched behind your neck.
One unique thing about the Jaybird Freedom 2 headphones is the charging system. It actually has two batteries, one as part of the volume controls and microphone, and the other which doubles as a tiny charging cradle that snaps on to provide auxiliary power.
Each battery has a claimed four hours of play time for a total of eight hours. I found wearing both batteries work well when walking around. For running , you'll want to leave the auxiliary battery behind, because for me it just went tug, tug, tug at the right earbud until it came loose.
Other than sweat, I haven't tested the full water resistance of these headphones. Jaybird's promo material videos show them getting plenty wet, and they say they can survive a turn through the wash.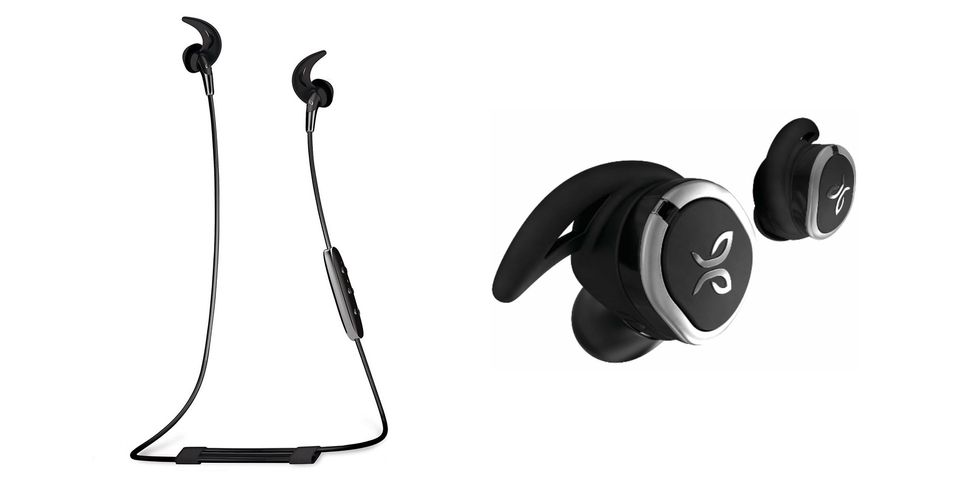 Jaybird
Sound quality
As for sound, I found the headphones produced a tinny sound compared to the over-the-ear headphones I use. The Jaybird app allows you to adjust the the low, mid, and high range sound levels for the headphones , as well as a number of pre-set configurations such as "Bring the Bass" and "R&B Jams."
The two compromises you make with these headphones is battery life, which was annoyingly short unless you wear the external battery, and sound quality, which is fine for sports-oriented headphones but not really comparable to over-the-year models. The pros are great fit, super lightweight, durabilty. If you're looking for headphones to run, bike, or otherwise vigorously work out, these are the headphones to get.
Pros:
Light weight
Incredible fit,
Water resistance
Easy pairing with phone and watch
Well-designed app
Cons:
Battery life
Tinny sound
Confusing controls
Like GearBrain on Facebook