Like GearBrain on Facebook
Three new earphones launch today from Klipsch, one from a partnership with McLaren, the British Formula One team and carmaker, that are watertight, wireless charging, and have extra ear wings to help keep these earbuds in place no matter how active you get while exercising.
The earphones are one of three that customers can start ordering, and include the T5 II True Wireless Sport McClaren, the T5 II True Wireless Sport and the T5 II True Wireless. All will start shipping on August 10th in limited quantities, with production favoring the McLaren edition, to push these out to customers first.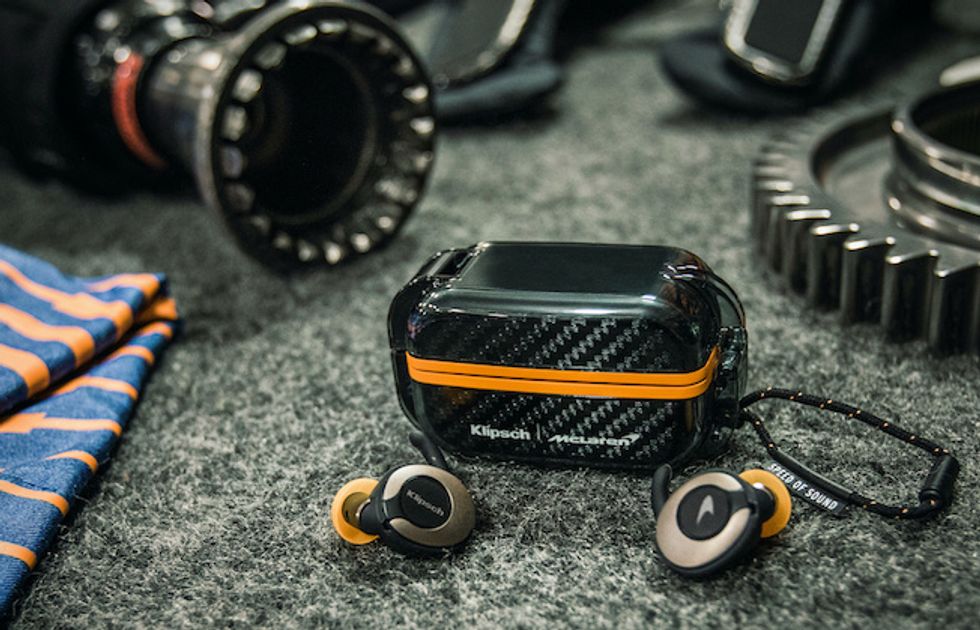 The T5 II True Wireless Sport McClaren earphones from Klipsch come with a wireless chargerKlipsch
All three of the new earphones have an exterior antenna, one that Klipsch says will help boost their Bluetooth connection, and also support fast USB-C charging, with the ability to get 80 to 90 minutes of music playback from a quick 10 minute charge. The earphones will also be able to be used independently, one at a time, and of course together. And there is a microphone built into each other.

But only the McLaren Edition, priced at $249, will actually include a wireless charging pad at purchase. You're also going to get a brand book and an engraved metal card as well.
Sports editions
Both the McLaren Edition and the T5 II Sport series, priced at $229, come with memory foam ear tips and ear wings. Both sets will include a dust and waterproof case with what Klipsch says has a moisture removal element, designed to help keep the earphones dry, even if workouts get a bit sweaty. The McLaren edition also includes a noise cancellation feature of up to 134 dBA.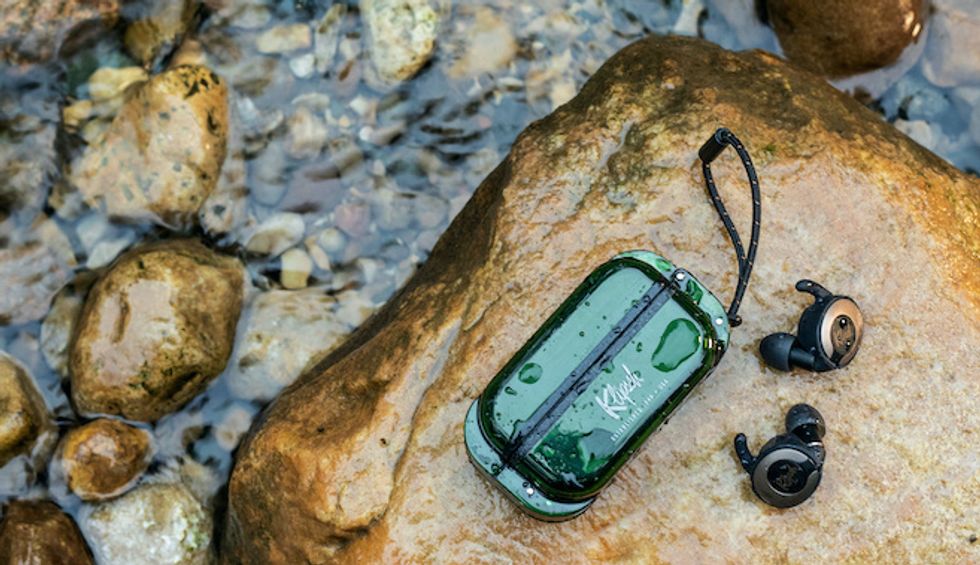 The T5 II True Wireless Sport headphones from Klipsch have memory foam ear tips and ear wingsKlipsch
The T5 II True Wireless earphones, priced at the lowest end at $199, are 25 percent smaller than previous editions, and will also include six pairs of ear tips, and this range is something Klipsch is excited to tout, as the range they believe will help to make the earphones not only fit better, but more comfortable. That focus extends to the way the earphones are designed, with an angled in approach which means that when pressed, to change music tracks for example or call up a voice assistant, the earphones don't get pushed further into the ear canal and cause discomfort. And Klipsch also changed the amount of force needed for the capacitive touch button to pick up on someone pushing on it from 130 to 140 grams of pressure to just 70 to 80 grams.

The earphones also feature a transparency mode, an important feature for workouts in any city environment, as it allows people to hear traffic or people around them as they exercise.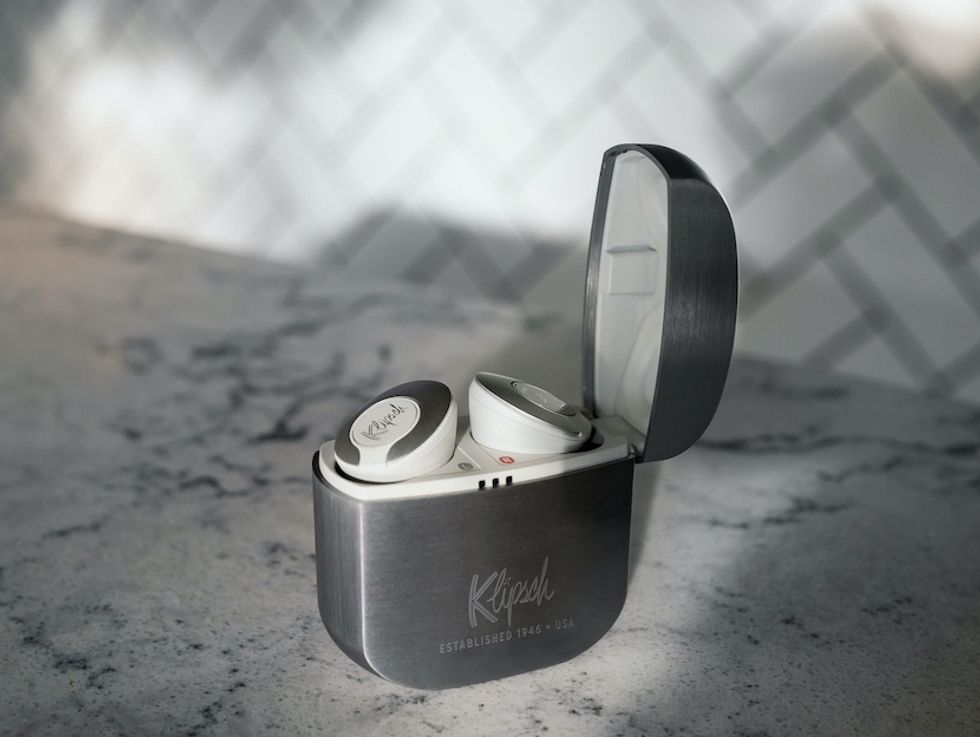 The T5 II True Wireless headphones from Klipsch will come in three colors, black, white and greenKlipsch
Klipsch is also launching the Klipsch Connect App at the same time, which will offer additional features for all three earphones, including preset options for EQ adjustments.

Given the current pandemic, Klipsch also addressed concerns around sanitizing the earphones, noting that a wet wipe should be fine on them, and isn't expected to cause any damage.
The Sport edition will come in three colors, black, white and green, the McLaren in black with an orange tip, and the T5 II True Wireless option will be available in black and silver.
From Your Site Articles
Related Articles Around the Web
Like GearBrain on Facebook