Like GearBrain on Facebook
At its simplest, Bluetooth is a form of wireless technology used to transmit data over relatively short distances from one device to another, and appears in a range of devices across the smart home space.
This data can range from a simple instruction — a smartphone telling a connected door lock to open, for example — to small files like text documents, and broader bandwidth applications like streaming high definition audio.
Read More:
Bluetooth has helped enable the multi-billion-dollar wireless speaker and earphone markets, as well as connecting smartphones to cars, and forming connections right through today's smart homes. The technology is also used by wireless game console controllers, tracking devices like those from Tile and also Chipolo One, and for wearables like smartwatches, fitness trackers and hearing aids.
JBL Flip 4 Waterproof Portable Bluetooth Speaker - Black
Bluetooth is a radio wave technology
Like television broadcasts, wireless home phones and Wi-Fi networks, Bluetooth is a radio wave technology. However, unlike those examples Bluetooth is designed to work over much shorter distances, of up to around 30 to 300 feet depending on the presence of walls, doors and windows.
All Bluetooth devices contain an antenna for connecting to each other. Generally speaking, the size of the antenna will affect the range of the Bluetooth signal, hence Tile's larger Bluetooth trackers have a greater range than the company's more compact models.
There are three classes of Bluetooth devices. Class one products can broadcast the furthest, at up to around 330 feet, while class two works at distances of up to around 33 feet, and class three products only work at a distance of around three feet.
Although the range of Bluetooth is limited, this is mostly seen as a positive. This means Bluetooth antennas require almost no power (which is especially the case with the newer Bluetooth Low Energy technology), and are in theory more secure as the signal can only be seen and potentially tampered with from a short distance.
Where did Bluetooth get its name from?
The technology is named after 10th century Danish king Harald Bluetooth, who united the tribes of Denmark in a way Bluetooth's developers hoped the technology would unite previously unconnected devices.
Development of Bluetooth began at Sweden's Ericsson Mobile back in 1989, when Ericsson and IBM explored the idea of wirelessly connecting a mobile phone to a laptop, thus giving the computer a cell network connection.
It was agreed from the start that the technology would be an open industry standard, meaning anyone could use it. Soon after development began, Ericsson and IBM were joined by Intel, Toshiba and Nokia, before the Bluetooth Special Interest Group (SIG) was formed in 1998.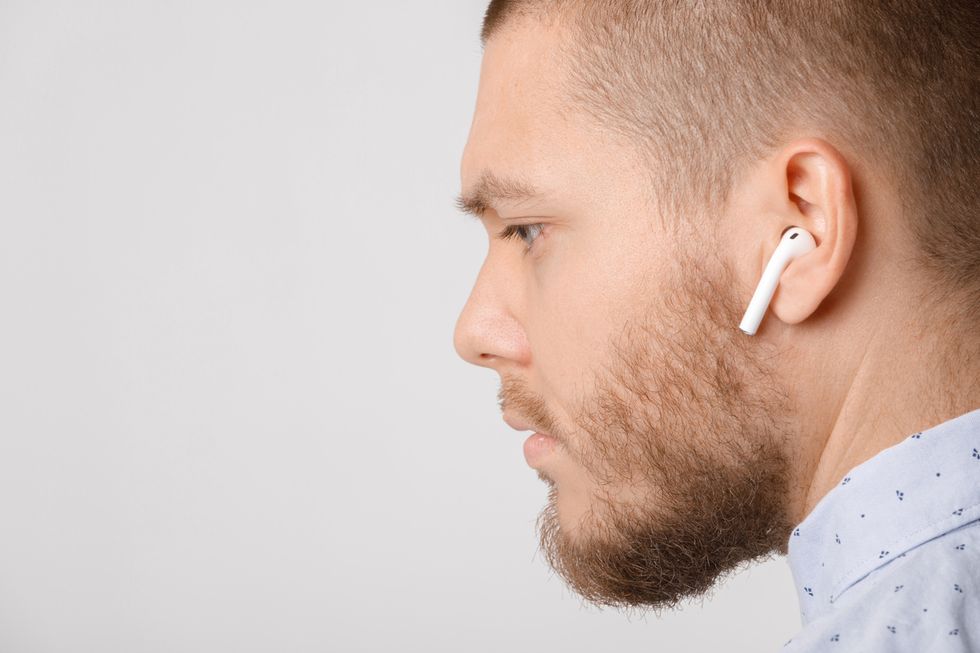 Bluetooth devices have become smaller and more power efficient Getty Images/iStockphoto
How a Bluetooth connection works

Bluetooth devices operate across 79 different frequencies on the 2.45GHz radio wave spectrum. When two devices want to connect, say a smartphone to the Philips Hue Go light, they pick one of the 79 channels at random, or try a different one if that's already taken by another pair of nearby devices.
Often, a device-created passcode is required to connect two Bluetooth products together. For example, when connecting a smartphone to a car, both will show a short code on their displays. If the same code is shown on both, you can continue with setting up the connection. Anecdotally speaking, I have never once seen a pair of devices show different codes from one another.
Once a pair of devices have been 'paired,' they will remember each other unless you tell them to forget. That's why your phone will (or at least, should) automatically connect every time you get in the car, as the two devices know and trust each other.
Different versions of Bluetooth
As the technology has evolved over the decades, there have been several new versions of Bluetooth. They all work in a similar way and are built on the same foundations, but with each evolution from versions 1.0 to 5.0 there have been marked speed, range and use-case improvements.
As of January 2020, the Bluetooth SIG is now at version 5.2. Aside from these numbered versions of Bluetooth, there is also Bluetooth Low Energy (BLE) which arrived as a part of Bluetooth 4.0 in 2012.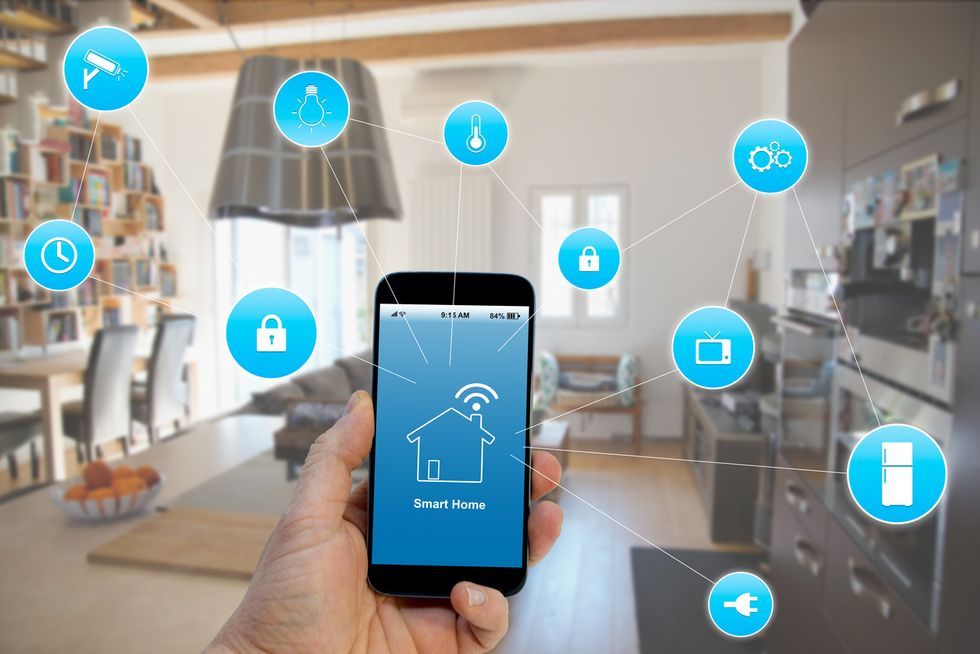 Bluetooth Low Energy is used by some smart home devicesiStock
What is Bluetooth Low Energy?

As the name suggests, BLE uses far less power than regular Bluetooth. As a result, it has been adopted by some smart home products which need a constant connection to a hub, but do very little. An example would be a smart light switch, which can last many months or even years on a single cell battery.
Motion sensors and proximity sensors attached to doors and windows as part of a smart home security system are also examples of BLE in the smart home, and so too are some smart plugs (like those from Eve), and smart door locks which connect to your phone then unlock as you approach, or lock when you walk away.
On the topic of distance, this can be estimated based on the strength of a Bluetooth signal. This is how Bluetooth tracking tags help you locate your lost items, but it only works up to between 100 and 300 feet, depending on the power of the device you are using.
Philips Hue White 4-Pack A19 LED Smart Bulb, Bluetooth & Zigbee compatible (Hue Hub Optional), Works with Alexa & Google Assistant - A Certified for Humans Device
What is Bluetooth LE Audio?
The next step for Bluetooth — and its low-energy applications in particular — was announced in January at CES 2020 and is called Low Energy Audio. Using a new codec called LC3, the technology promises to improve the sound quality of wireless speakers and earphones, while also significantly reducing power demands.
This means Bluetooth speakers can have a much longer battery life, or earphones can be made even smaller while keeping the same battery life as they have today; this opens the door to far smaller and more subtle Bluetooth hearing aids.
Another major new feature of Bluetooth LE Audio is how it enables a product to send Bluetooth audio to several devices at once, instead of just one at a time. This means you could share your playlist or podcast with a friend with one phone and two pairs of Bluetooth earphones.
Commercial uses could include museums using Bluetooth to let several people listen privately to the same video screen at once. In the future, the technology could potentially let a railway station broadcast an announcement to all nearby Bluetooth earphones, which would (with prior permission) play over the top of whatever else commuters were listening to.
In the nearer future, we expect to see earphone makers take advantage of how LE Audio can send a separate sound stream to each earpiece, instead of sending it to one, then that being passed along to the other, as is the case today. This should lead to improved stereo separation and an improved listening experience, Bluetooth SIG says.
From Your Site Articles
Related Articles Around the Web
Like GearBrain on Facebook