Press Release: One of the leading manufacturers of wireless smart home devices, Leviton, is adding to its Decora line a new mini smart plug. Their new plug, Decora Smart Mini Plug-In Outlet with Wi-Fi Technology (part number DW15P) is a nice addition to the Decora line of smart switches and plugs. The Mini Plug-in Outlet can be controlled by either My Leviton mobile app or using voice commands if you own a Google Assistant or Amazon Alexa enable device. But the best part of this new mini smart plug is its design. Many smart plugs tend to be big in size and can take up the entire outlet. Not with the new Decora Smart Mini Plug. Its compact size allows users to stack two Mini Plug-Ins per wall outlet to control two separate items, such as a table lamp and a floor fan.
How Powerful is Decora Smart Mini Plug-in Outlet?
This efficient and affordable unit is more powerful than any other Leviton smart plug, controlling up to three-fourths HP Motors and 5A LED or 1500W incandescent for on/off control of lights, fans, electronics and small appliances. Additionally,
Using the My Leviton app, the Decora Smart with Wi-Fi Technology Mini Plug-In Outlet provides time-based schedules, free remote control from anywhere and optional integrated voice control with Amazon Alexa and Google Assistant. Winning nearly two-dozen awards since launch, the entire Decora Smart product family, including switches, dimmers and other plug-in modules, provides even further customization with home and away occupancy modes, auto-shutoff countdown timers, integration with Nest, IFTTT (if this, then that) compatibility and multi-home support.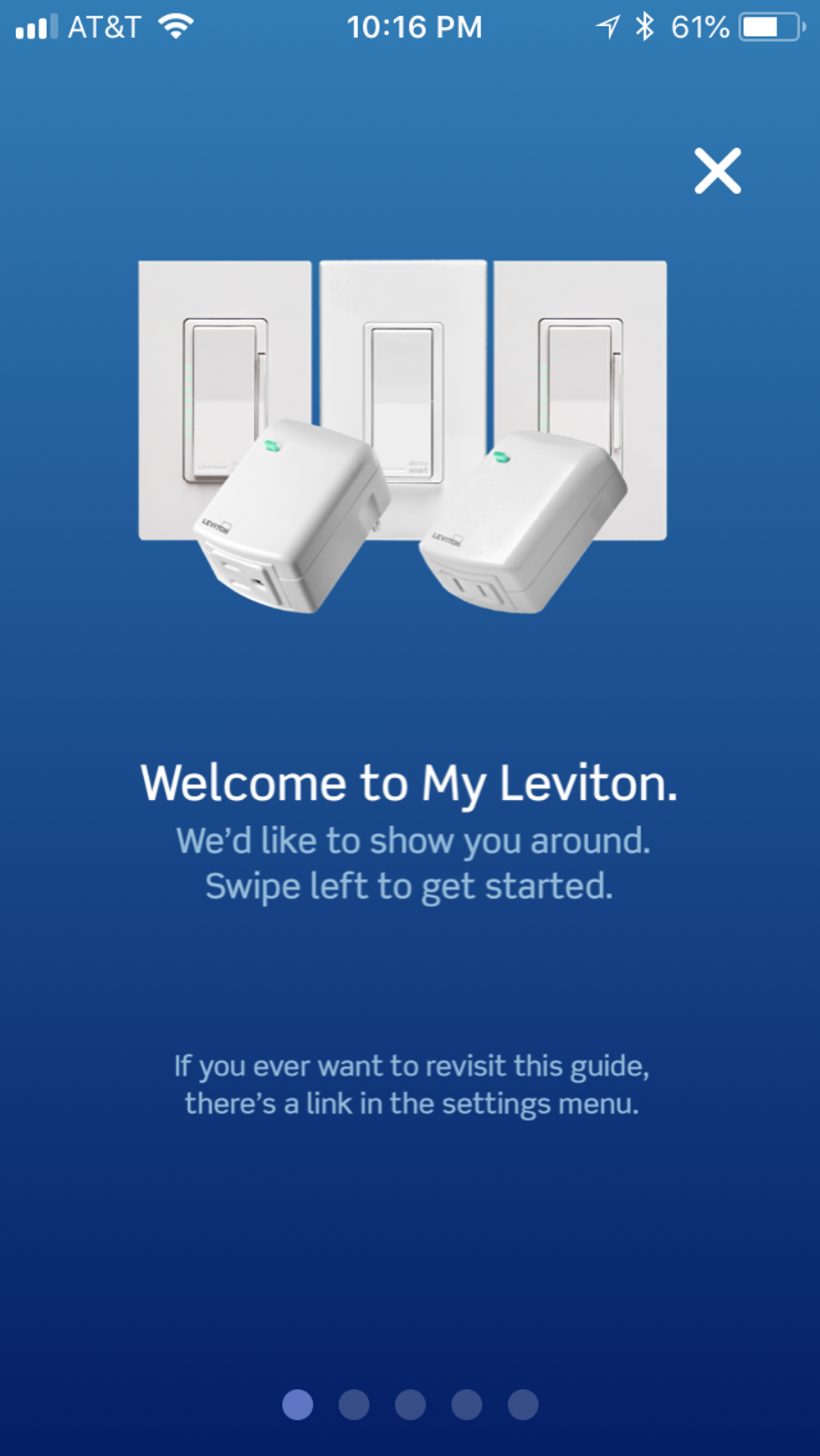 My Leviton AppGearBrain
"This easy-to-use smart home solution is helping to make every home a Leviton smart home," said Tom Leonard, vice president of product management for Leviton Energy Management, Controls & Automation. "In addition to the benefits and simplicity of the Mini Plug-In, we've reimagined the customer experience with a new 'Getting Started Guide' instructional booklet to make setup processes even easier and more efficient. This new product truly embodies the mantra of providing 'Automation for the People.'"

Upon downloading the My Leviton app for Android and iOS, users can add up to 99 smart Leviton devices, like the Mini Plug-In Outlet, and create schedules and activities based on specific times or on-demand events that can run manually at their discretion, such as TV Time or Game Night. Advanced settings are also available for professionals or consumers alike to adjust fade rates, brightness levels, bulb types, LED functionality, countdown timers and more, to specifically personalize every aspect of a homeowner's environment for each fixture, room and residence.
For more information on Leviton's Decora Smart with Wi-Fi Technology product offering, visit www.leviton.com/decorasmart.
Electrical Contractors may purchase Decora Smart products, including the new DW15P Mini Plug-In Outlet, today from their Preferred Distributor and Authorized Leviton Retailers. For more information, visit www.leviton.com
GearBrain has been testing Leviton Decora Smart Plugs and Switches and likes what it sees, especially with this new smart plug. The Decora Smart Mini Plug-In Outlet has the perfect design for today's consumer looking to build a smart home. Being able to stack smart plugs on top of each other in one wall outlet or just using one smart plug in one outlet allowing the other outlet to be used by the homeowner solves a major problem for consumers. When you add this to the nice design, ease of control via voice or mobile app and affordable cost, you have a smart device that can complete any smart home.