Like GearBrain on Facebook
Four new security bundles include on that lets you build your own security system with connected devices of your choosing. Each has their own focus, includes a security touchpad for free for a month, and are called Shield, Secure, Safeguard and Build Your Own Security Set.
Read More:
A recent survey from Parks Associate noted that 60 percent of consumers tended to lean towards buying individual devices than subscription monitoring programs. LifeShield has options that address both of these interests,
The Shield system covers four main points, like windows and doors, for one large room and is best for small homes or apartments. Customers get six sensors, an entry keypad, a system base and other elements for $199.15, with the first month free and then $19.99 a month plus tax.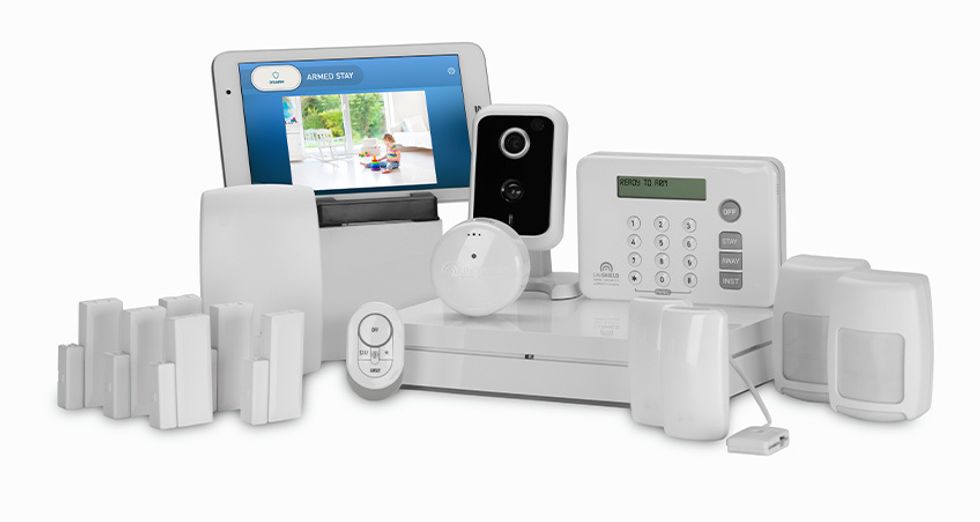 The LifeShield Safeguard system is the most extensive with 12 sensors, an indoor camera and other elementsLifeShield
The Safeguard system is a full-coverage system with remote video, covering burglary, fire, temperature and flood. There are 12 sensors, a system base, an indoor camera and other elements — for $376.10 plus $24.98 a month, with the first month free.
The Secure system is between the two, meant for a medium to larger home, with nine sensors, and an indoor camera, a system base and more elements for $295.12 plus $24.98 a month, and yes the first month free.
The Build Your Own Security Set is exactly that — the way to add the elements, like sensors, that you want individually. The basic kit, at $109.19, includes a system base, an entry keypad, a power supply, quick start guide, a keypad/repeater power supply and signs and stickers. But you can add window, motion, fire safety, glass break, temperature/flood and door sensors starting at $8.99. There are also smart cameras that can be added including indoor and outdoor devices plus keypads, signs and a keychain remote.
These four systems replace two former kits from LifeShield including the Security Essentials and the Security Advantage.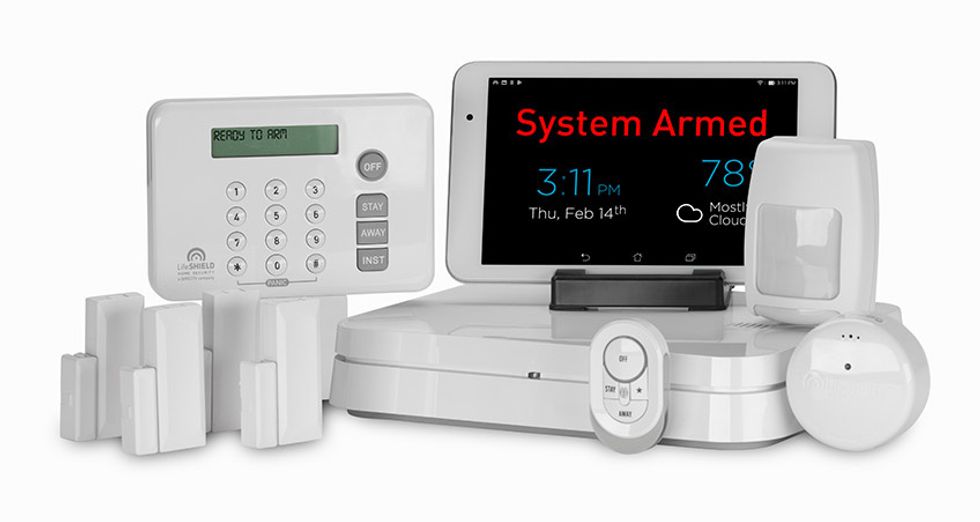 The LIfeShield Shield system is really designed for a single room or apartment with four sensors, and other elementsLifeShield
24/7 coverage

While each of the new four security systems is different, they all include 24/7 coverage with professional monitoring services. Plus, customers can cancel at any time without having to sign a long-term contract, and the four new security packages all include a 30-day money back guarantee.
LifeShield, recently acquired by ADT, works with a number of different smart home platforms including Alexa, Google Assistant, If This,Then That (IFTTT) and Z-Wave, which LifeShield added in 2018.
With this many platforms available, customers have more options for devices that they can add, and link, to their security system. Think smart lights, locks, thermostats to smart garage door openers.
"Empowered by ADT's recent acquisition of LifeShield, we are now even more able than ever before to deliver new innovation and packages that meet all of our customers' needs," said John Owens, LifeSheld's freer EO and now ADT's President of DIY. "By offering wholly-customizable smart home security bundles, our customers can more easily create a home security and automation system that works best for them."
From Your Site Articles
Related Articles Around the Web
Like GearBrain on Facebook