When shopping for a home security system you want to install yourself, always start with two questions: What devices come with the system to protect your home? And two: Does the company you're considering have expertise in the home security system — and if so, for how long and what is their record? Lifeshield is company with years of experience in the home security space — but now has a new version tailored more to the do-it-yourself (DIY) market. We put the system to the test in a real home over the past few weeks to see if how it worked.
What is Lifeshield Home Security system?

Based in Pennsylvania, Lifeshield Home Security Systems is a home security system acquired by DirecTV in 2013. The original founders wrangled the company back in 2017 after DirecTV had to sell it following its own acquisition by AT&T. That's when Lifeshield got a refresh, with new features and functions. Recently the company was sold to ADT and is part of ADT's DIY home security package.
We were able to test in a real home over the past few weeks. Here is what we found from its new DIY home security system.
Unboxing less than 60 Seconds - Lifeshield Home Security System www.youtube.com
Although you install Lifeshield yourself, the home security system is professionally monitored, and integrates with a number of smart home devices. There use to be two home security packages, starting with an entry level option called Security Essentials which includes almost everything you need — except for a security camera. You do get window stickers, a yard sign, a fire safety sensor, a base unit (with 105db siren meeting UL), an entry keypad, a keychain remote, a wireless security touchpad, as well as motion, door and window sensors. Want a security camera? You need to upgrade to Lifeshield's Security Advantage which is the basic package plus an indoor security camera, cloud video storage and additional motion, door and window sensors.

LifeShield, an ADT Company - 13-Piece Easy, DIY Smart Home Security System - Optional 24/7 Monitoring - Smart Camera - No Contract - Wi-Fi Enabled - Alexa Compatible
Recently, the company replaced the Security Essentials and Security Advantage bundles with four new security bundles for consumers to build their own security system with connected devices of their choosing. Each has their own focus, includes a security touchpad for free for a month. The bundles are Shield, Secure, Safeguard and Build Your Own Security Set. You can learn more about each of these bundles by visiting GearBrain's LifeShield now lets you design your own smart home security system

All Lifeshield Home Security Systems can connect to up to 50 sensors, and uses a Wi-Fi connection plus an advanced radio frequency connection to speak to all the devices in the system. You can also connect to other devices over a Z-Wave plus wireless connection, or by using either Amazon Alexa or IFTTT.
What's Inside Lifeshield Home Security System - Essential Package
This is what you get inside your Lifeshield Home Security Essential Package.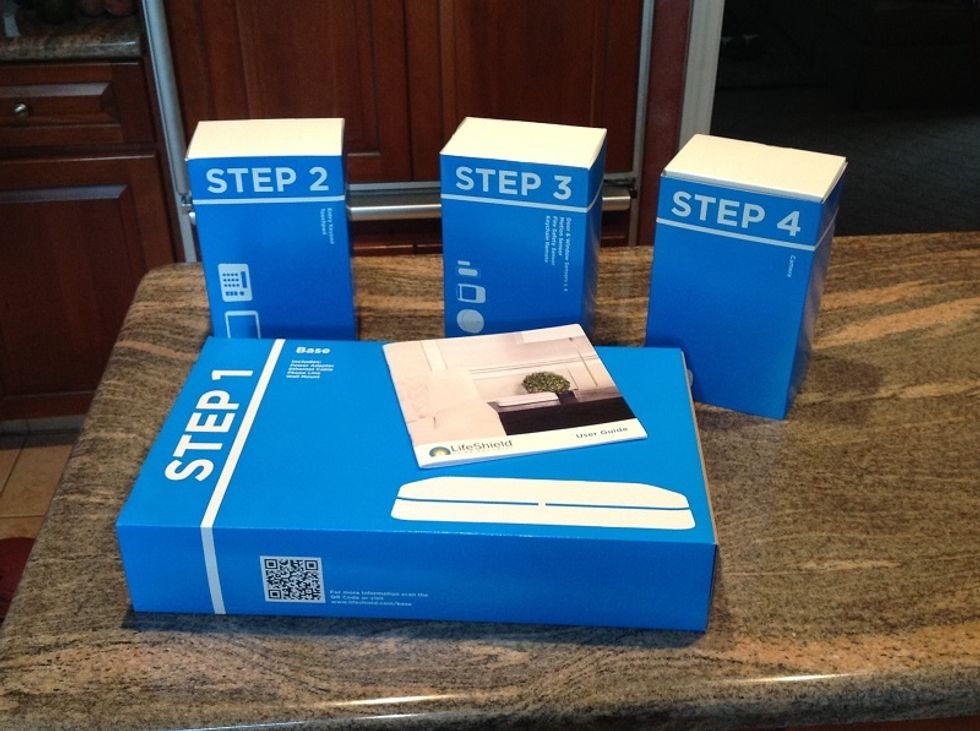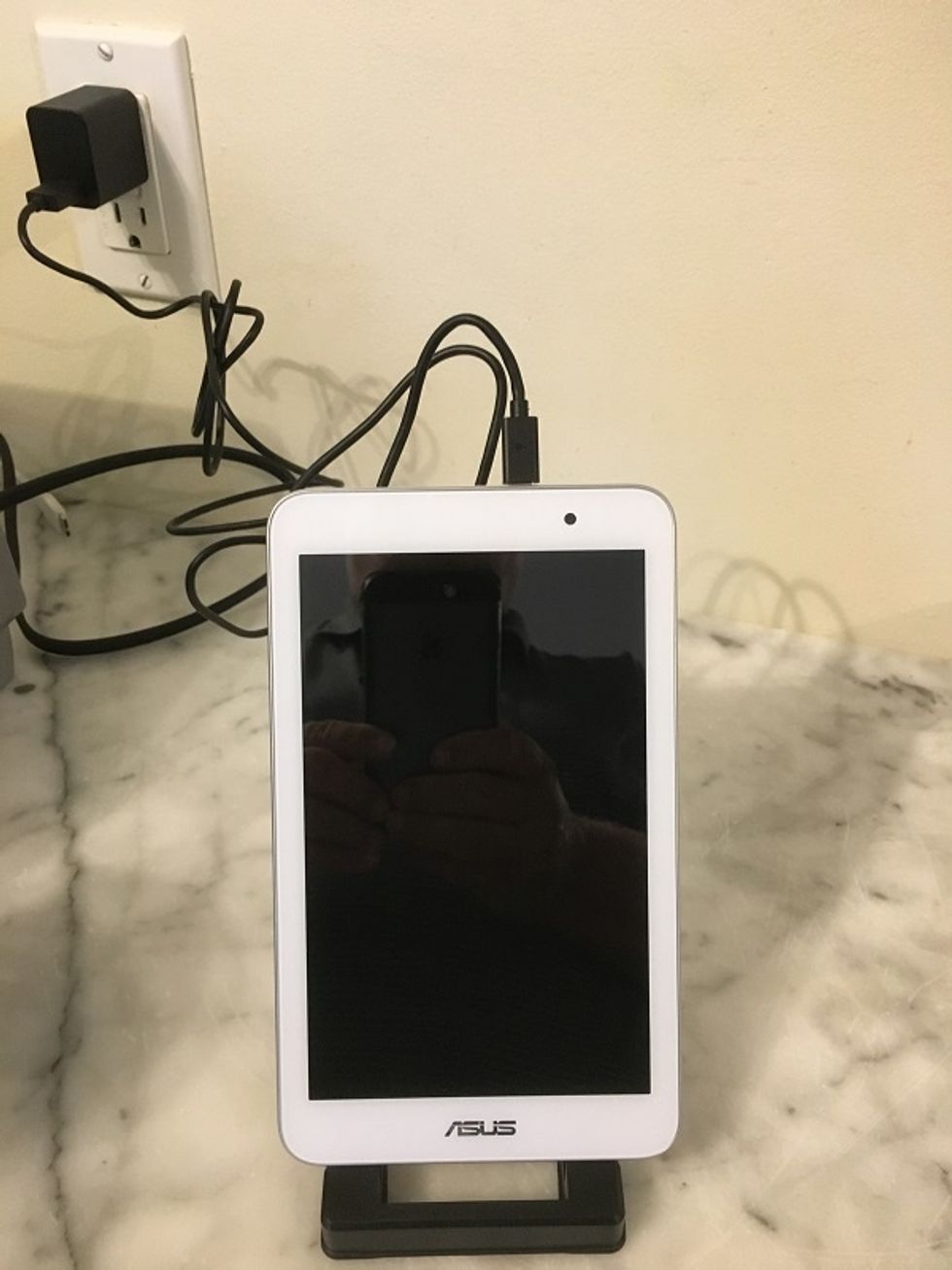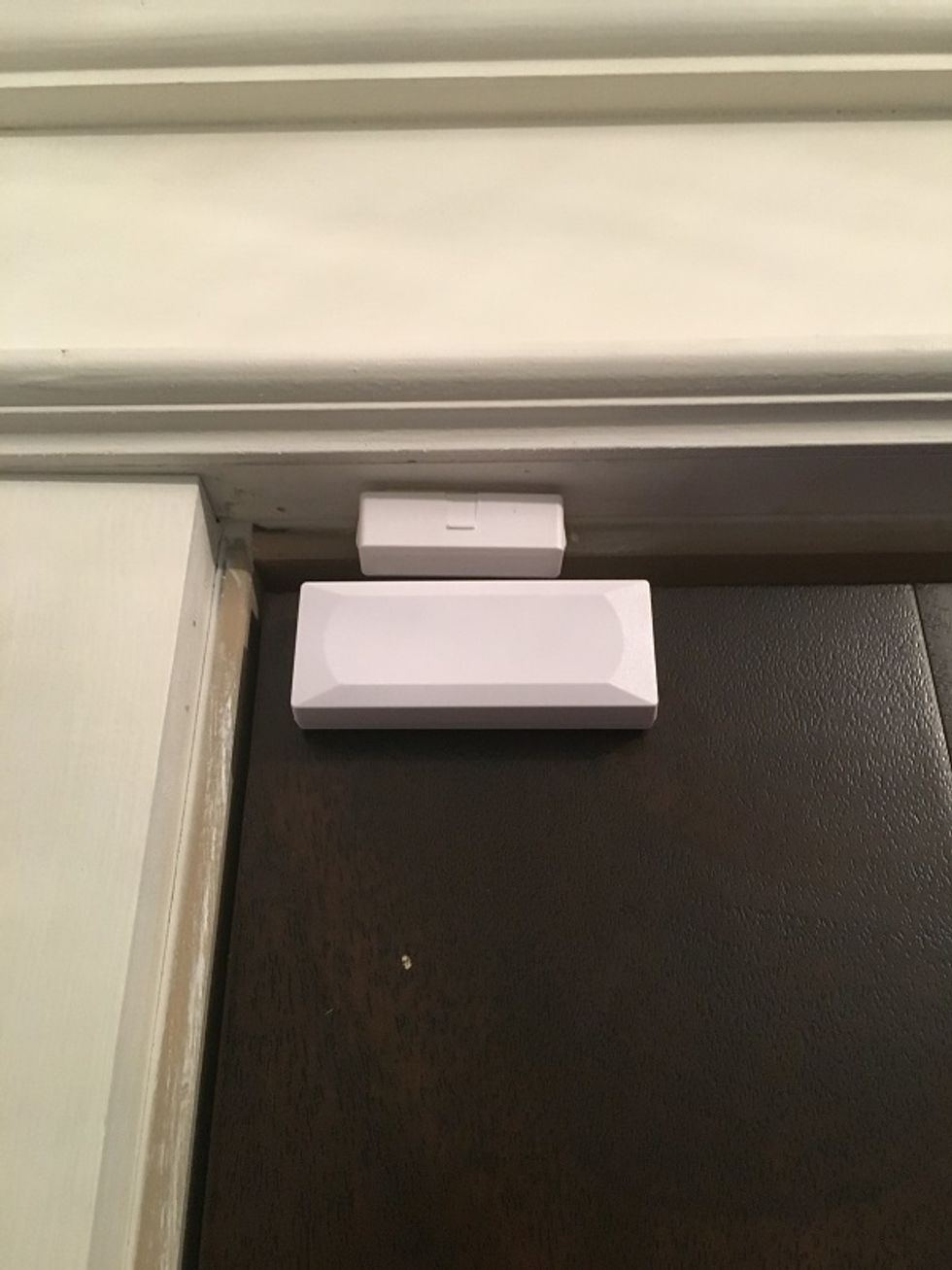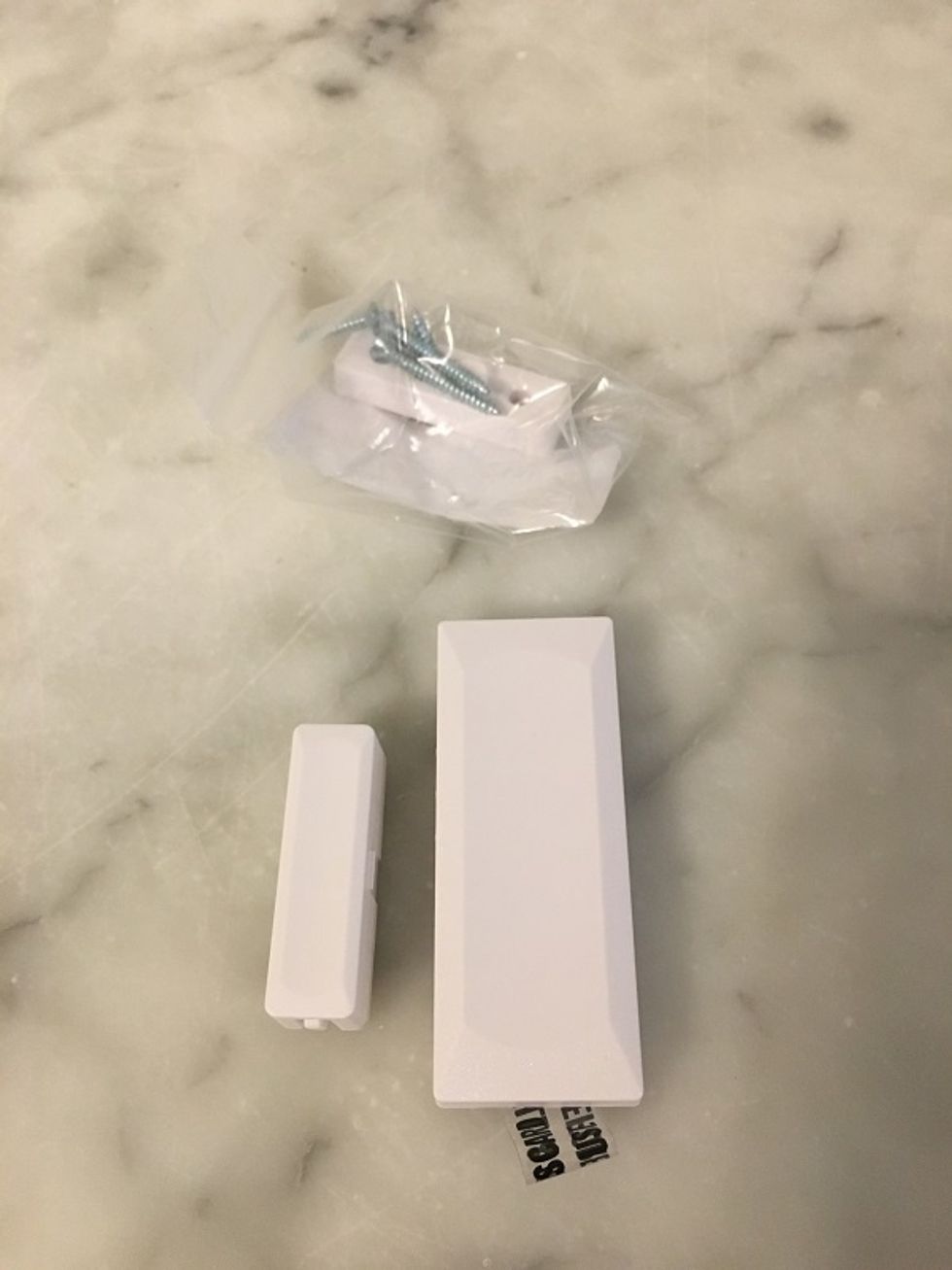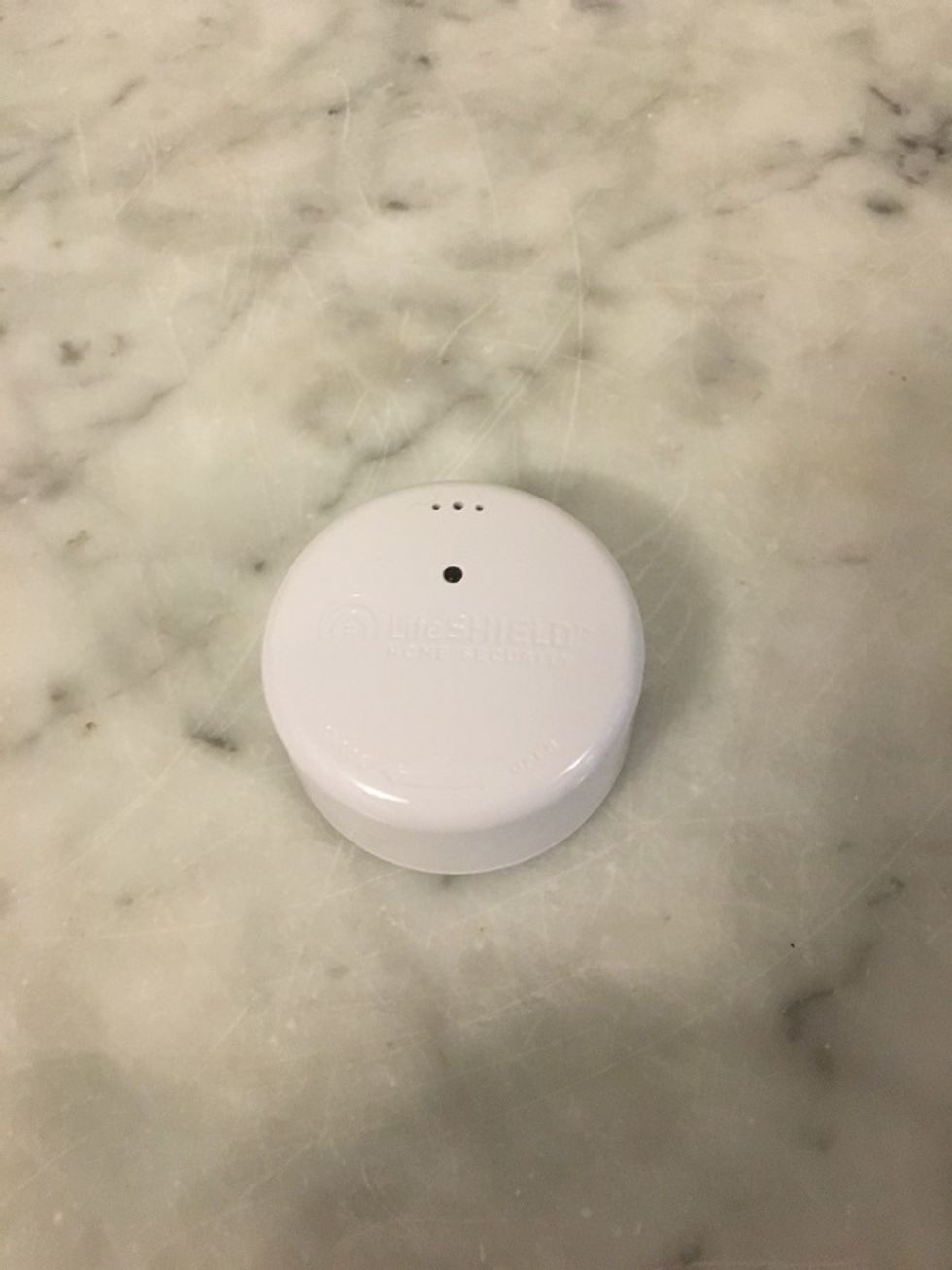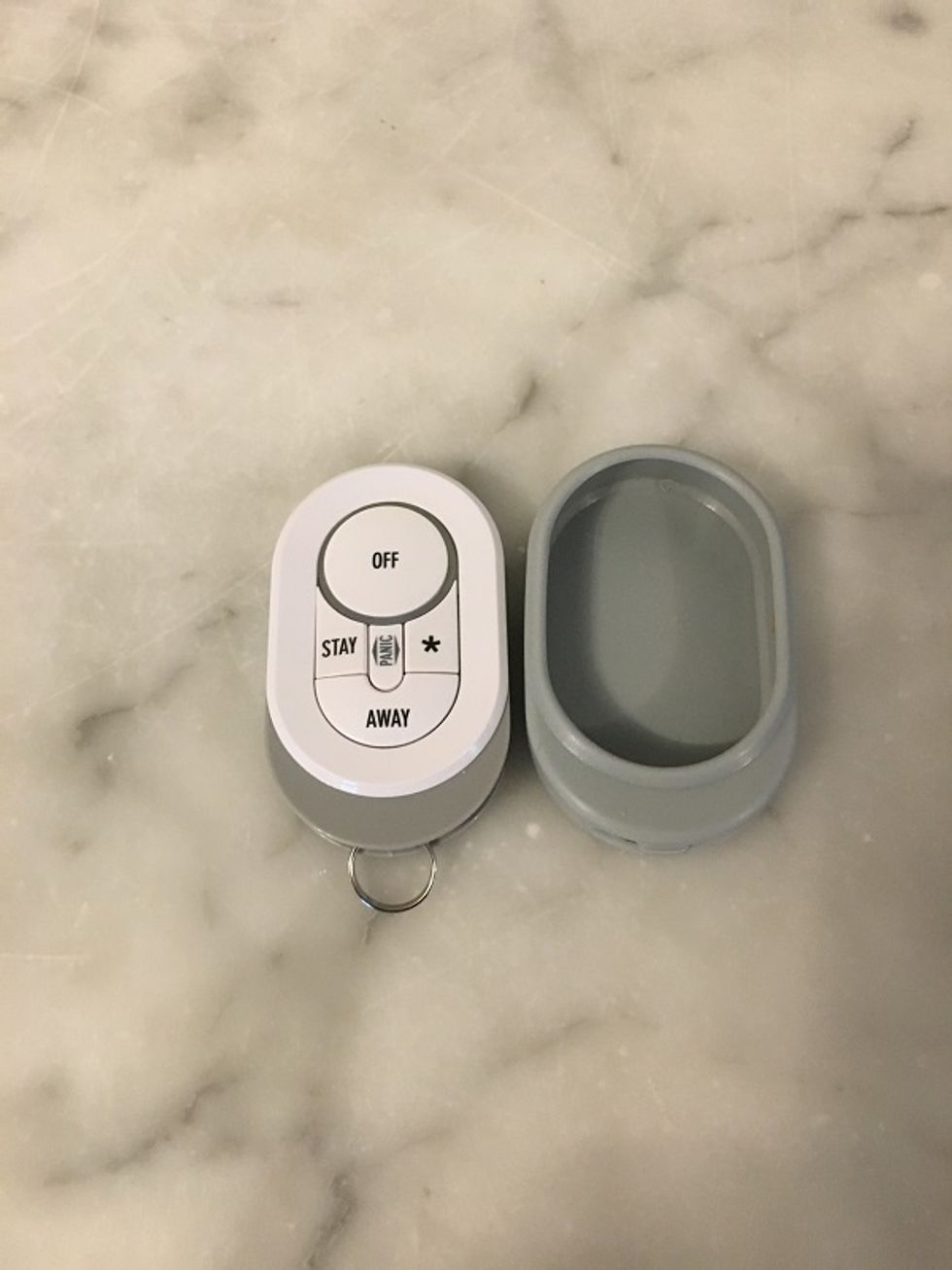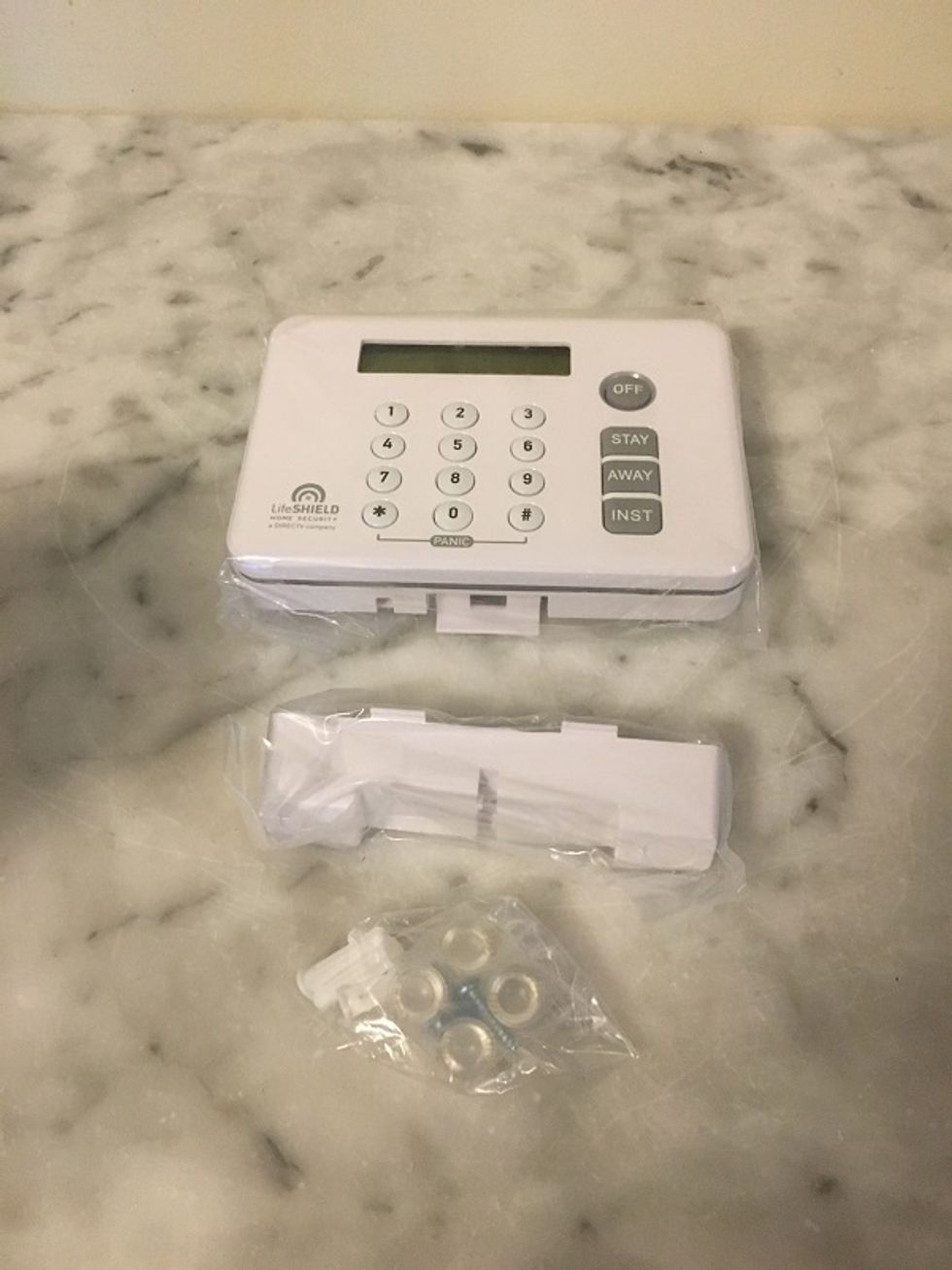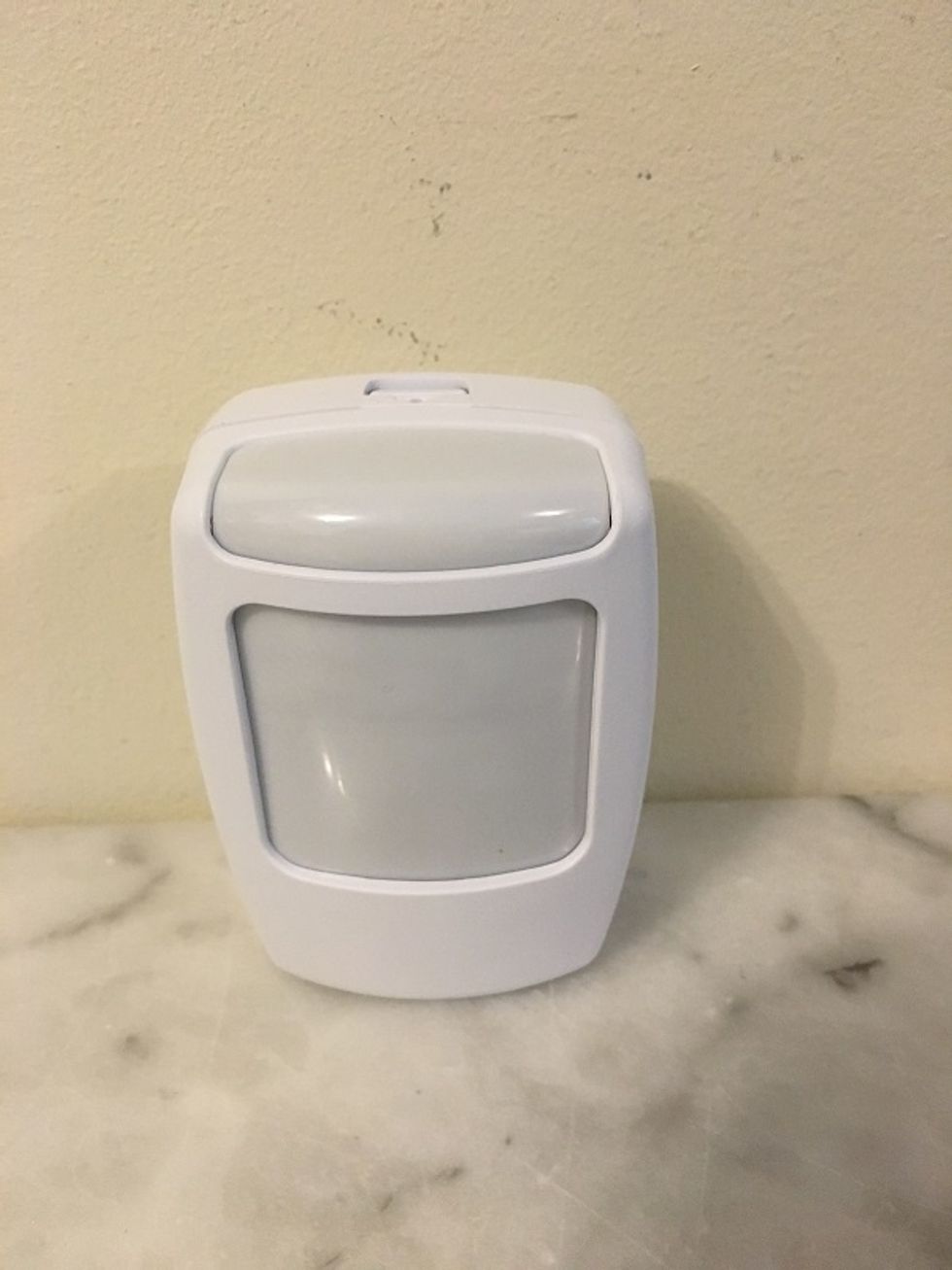 How hard is it to install?

We found installing the Lifeshield Home Security System rather easy. It's like the other types of DIY home security systems we've tested here at GearBrain. Just follow the instructions in Lifeshield's mobile app — available for both iOS and Android smartphones — which includes videos and instructions. Before you begin, however, we have a few tips we suggest to make installation go more smoothly.
First, make sure you're connecting Lifeshield Home Security System to a high-speed broadband connection. (Lifeshield works on either a broadband or cellular signal within your home.) Second, we recommend you charge the wireless touchpad prior to installation (which takes about an hour) and we think makes the entire process easier.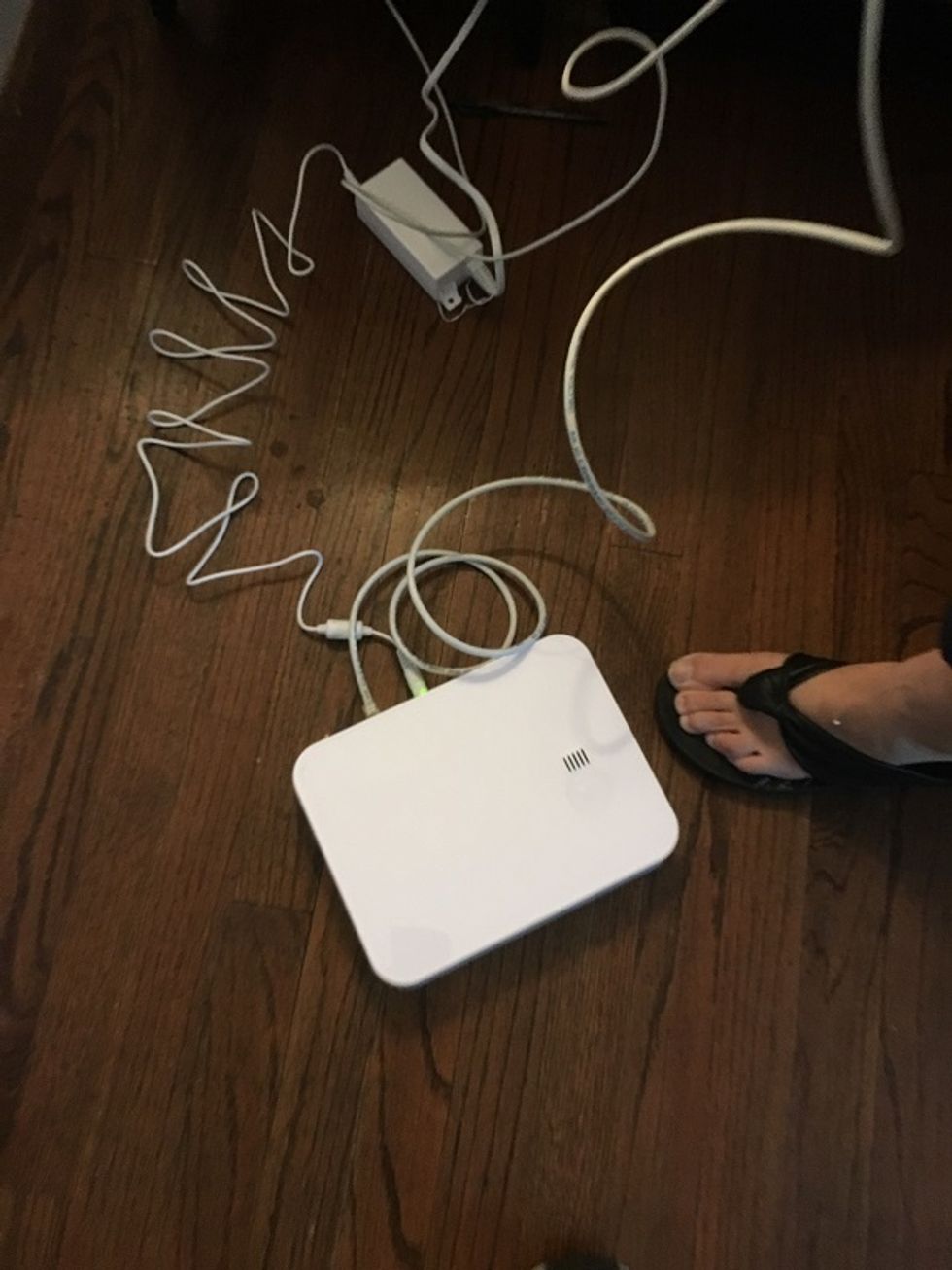 Connect your Lifeshield base to your home Wi-Fi router. GearBraini
Finally, make sure you set up your base unit within 30 feet of any sensor, as well as the wireless touchpad, or they won't work properly.

Before you even start connecting everything, download the Lifeshield app and open an account. Next, connect the base to your home Wi-Fi router either through a wireless connection or with an Ethernet cable. We tried both and found the Ethernet cable to be easier and extremely fast. Next, using the wireless touchpad, follow the installation process to connect the base unit to your home's Wi-Fi network.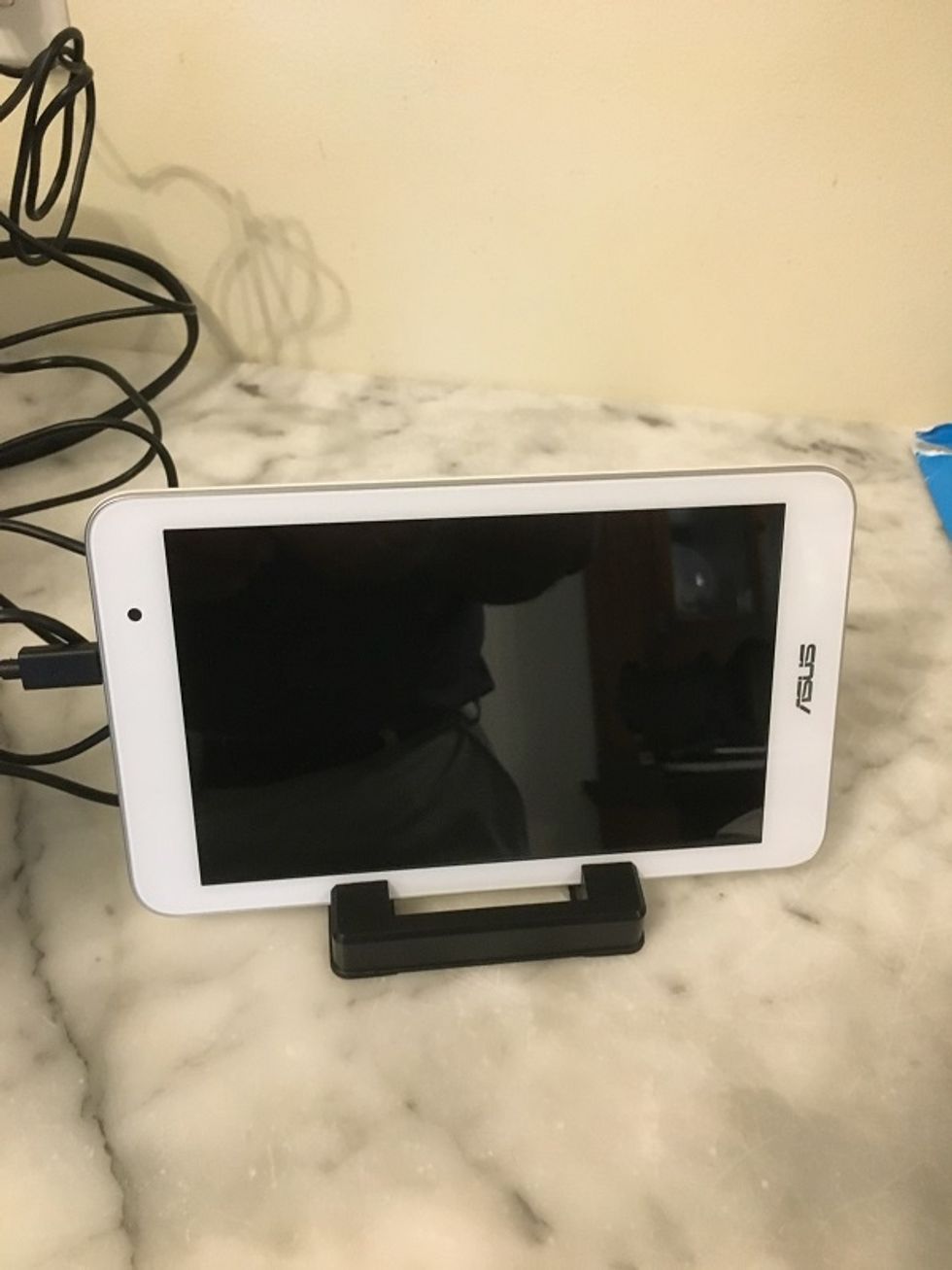 Charge your Wireless Security Touchpad prior to using.GearBrain
Once on your home Wi-Fi, you can begin setting up your sensors and cameras by following instructions on the wireless touchpad or Lifeshield's mobile app. When we installed both the window and door sensors, the alarm was loud enough to hear from a few rooms away. They were also the quickest connecting sensors we've tested in a DIY home security system.

Next, we setup the Lifeshield Fire Safety Sensor. This sensor is not really a standalone fire, smoke and carbon monoxide detector. Instead, it's a safety device that works with standard smoke and fire alarms as long as they are not voice fire detectors, which alert you by voice of a fire, smoke or carbon monoxide is detected. (Here's a good example of a voice fire detector: First Alert's OneLink Safe and Sound.) Note: Lifeshield's Fire Safety Sensor will not work as a standalone smoke and fire detector. You need to purchase one of these detectors.
Position the Lifeshield Fire Safety Sensor within three inches of your current smoke and fire alarm, and with the microphone facing them. This lets the sensor talk to your existing smoke detectors and work as designed.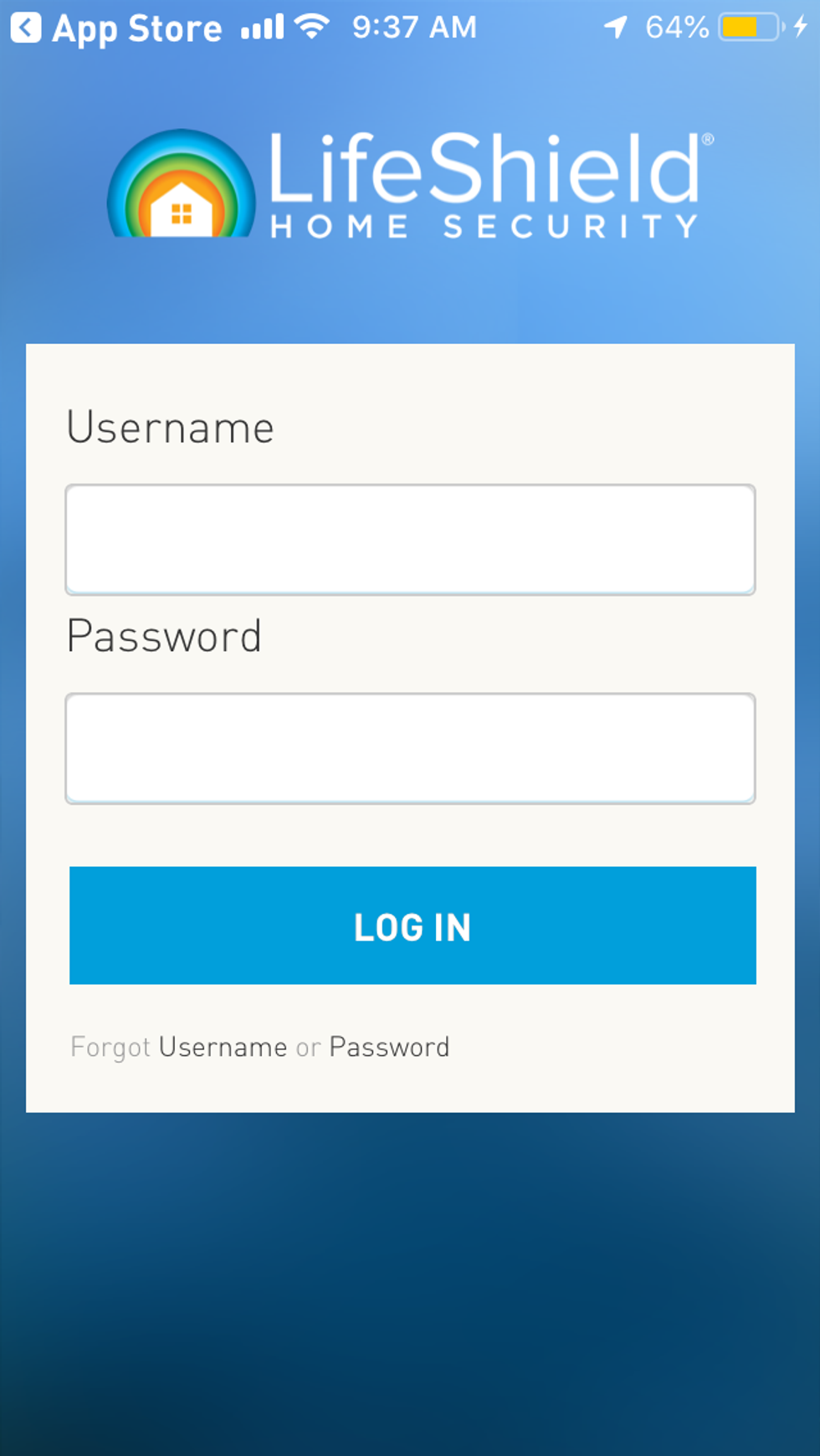 Open an account using Lifeshield mobile app.GearBrain
Finally, you'll install the Wireless HD security camera, which has a 720p video resolution at 30 fps, and streams H.264, MPEG and MJPEG videos. The camera supports a 802.11 b/g/n wireless connection, includes a built-in microphone and speaker, has a diagonal view angle of 66 degrees and a 1/4-in CMOS sensor which can detect motion and audio. The camera also has a PIR sensor range of 15 feet (5 meters) and comes with night vision through infrared LEDs. If you want to store videos locally, the camera has a microSD slot.

The setup process for the camera is easy. First, connect the camera to your home Wi-Fi router using an Ethernet cable — and makes sure you've placed it within 30 feet of the Lifeshield base unit. Lifeshield will then recognize the camera and register it to your system. Then, unplug the Ethernet cable and start using the camera.
Smart Home Integrations

It's easy to add smart devices to the Lifeshield Home Security system. Lifeshield uses a 345MHz frequency to connect to sensors — but uses Z-Wave and IFTTT to connect to other smart devices like locks, lights, smart thermostats and cameras. (Lifeshield is Z-Wave certified.)
If you have a Wi-Fi connection and devices using Z-Wave Plus, or you're comfortable with IFTTT, you have several options to build a nice smart home using Lifeshield's system as the hub. You'll be ale to use Amazon Alexa-enabled devices, and smart locks from Kiwikset, Yale and Schlage Z-Wave. If you own an August Smart Lock, you can connect it to your Lifeshield system using either Z-Wave or IFTTT depending on your particular August lock. This is great for consumers who are already using Z-wave devices and want a home security system. We connected a Yale Assure Z-Wave smart lock and an Amazon Echo easily. (Check out The GearBrain, our smart home compatibility checker to see the other compatible products that work with Amazon Alexa.)
How much does it Lifeshield Home Security systems cost?

All Lifeshield Home Security systems require you sign a contract for 24/7 professional monitoring. The company told GearBrain they're working on a new self-monitoring option, and we'll update this review when that is available. In the interim, the Security Essential package costs $29.99 per month for 36 months, and Security Advantage package is $39.99 per month for 36 months.
Lifeshield includes the cost of all the sensors and devices in its monthly pricing breakdown online, which is not always the case for home security companies. Normally, you have to call them to get this information, which we don't always appreciate.
HD Video Doorbell Camera System from LifeShield, an ADT Company - 8-Piece Easy, DIY Smart Home Security System - Optional 24/7 Monitoring - No Contract - Wi-Fi Enabled - Alexa Compatible
Testing results

After weeks of testing the Lifeshield Home Security system, we found it easy not just to setup, but to operate. The entire setup took about 90 minutes, and the system is not that intrusive. Window and door sensors are not eyesores, and the security cameras worked as expected. Overall, the system performed well. We had the biggest problem connecting the base unit to our home router through a wireless connection.
Our favorite device was the wireless touchpad, a tablet made by Asus which worked very well arming and disarming the system. We also used it to monitor all the sensors and cameras, and pulled more than its own weight during a power outage we had during testing. The base unit continued to work from its battery backup, and the wireless touchpad was so bright, it helped us get around the dark house.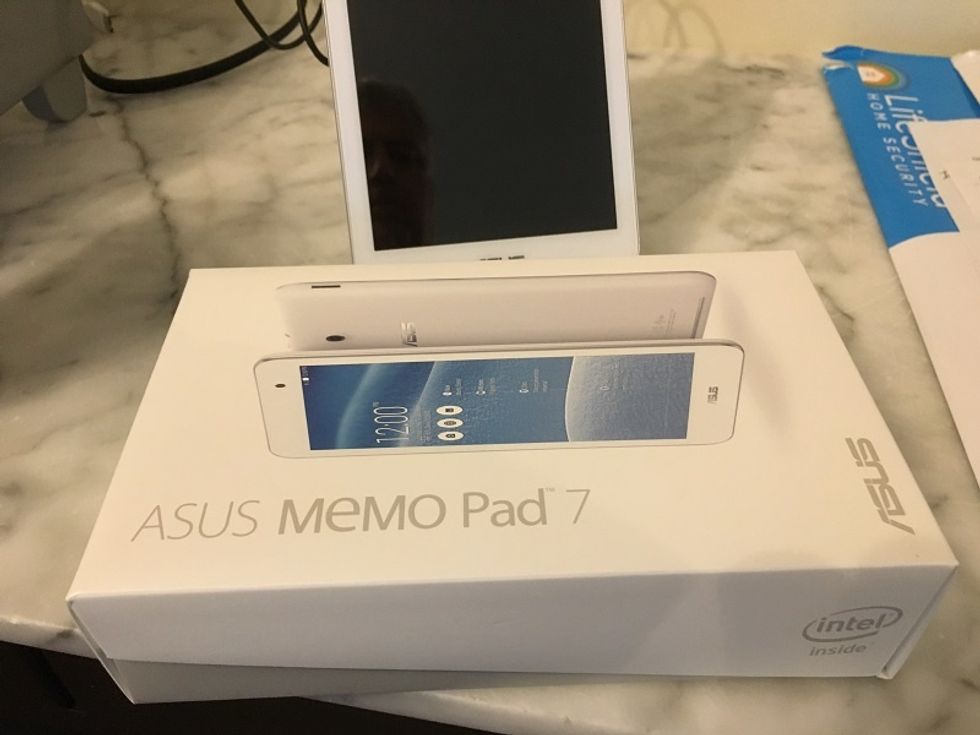 Lifeshield Wireless Touchpad is made by Asus and a very helpful device when arming, disarming or just monitoring your system.GearBrain
Summary

We believe Lifeshield Home Security System is a good DIY installed, but professionally monitored home security system. It's easy to install, and can be easily customize to meet your particular home security needs. We like how the base unit offers four layers of security (broadband, cellular network, cellular text and landline phone) and works on battery backup power for up to 24 hours during a power outage. We're also impressed how easy it is to add other smart home devices to Lifeshield's system using just Z-Wave and IFTTT applets. Ultimately, though, we'd like Lifeshield to offer self-monitoring options.
Pricing is one issue. GearBrain has tested several DIY installed/professionally monitored home security systems, like ADT and Abode, and the cost for these systems is lower than Lifeshield's. That said, you get more sensors and devices in Lifeshield's starter kit — the same number as you would get from a professionally-installed system like Vivint, but for a lot less.
You also have the option to purchase or lease the equipment from Lifeshield, which we like as well. But a 36-month contract is a serious commitment to consider. We can say that you are in good hands with Lifeshield, because of the extensive home security experience of its people.
(Lifeshield now has a smart HD Wi-Fi Video Doorbell to add to its systems. To learn more about their video doorbell, click here.)
Pros:
• Connects to smart home devices through IFTTT and Z-Wave
• Easy to install
• Had four layers of security
Cons:

• Pricing
• Lacks a self-monitoring option
• Base unit can't be more than 30 feet from sensors or any connected devices
LifeShield, an ADT Company - 18-Piece Easy, DIY Smart Home Security System - Optional 24/7 Monitoring - Smart Camera - No Contract - Wi-Fi Enabled - Alexa Compatible