Lowe's is launching its holiday season early this year — before Halloween — with picks that highlight the home, including smart home products from Amazon and Google.
The campaign is asking customers to think about the place where many have spent the past several months since the Covid-19 outbreak — their home. The retailer is also encouraging people to write to Lowe's about what makes their home special, either through in-store opportunities or on social media using #LetterstoHome, and will highlight some of these notes as well.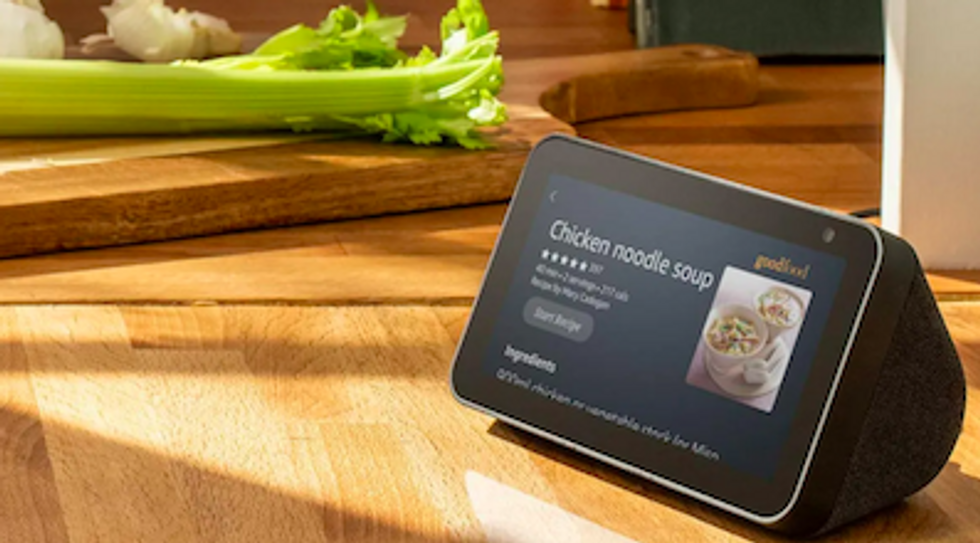 The Amazon Echo Show is one of the early smart home deals Lowe's is highlighting for its early holiday shopping seasonAmazon
Its Season of Savings is starting quite early — on October 22 — and is designed to last through December with online-only deals, and special gifts with purchase that won't time out in 24 hours, but extend throughout the next couple of months. That will include free, fresh, Christmas tree and wreath deliveries, along with tree containers, for local areas, starting October 30.

Lowe's will not be opened for Thanksgiving, a day that has started to see more retailers open for early Black Friday deals. But like other big box stores, Lowe's is following a trend to spread early deals across the next month or two to help avoid huge crowds that tend to pour into stores for after-Thanksgiving Day sales.
Smart home items are going to part of the home focus for Lowe's and in its holiday online gift guide, the company is highlighting options including the Google Nest Learning Smart Thermostat, iRobot Roomba vacuums and Amazon-enabled devices including the Amazon Echo Show.
Introduction of The GearBrain, The First Compatibility Find Engine for Smart Devices www.youtube.com