Apple HomeKit might not be as popular as Amazon Alexa and Google Home, but it still offers a complete smart home system for iPhone users, with automation, Siri voice control, and compatibility with a wide range of devices. Plus, buying for a HomeKit user is thankfully quite simple. Apple has a dedicated page on its website highlighting devices that are HomeKit compatible, and the retail boxes have a 'Works With Apple HomeKit' sticker on them. And you can always use our free compatibility find engine, The GearBrain to find compatible devices that work with your Apple HomeKit enabled products.
Categories of HomeKit accessories include air conditioners and purifiers, security cameras, doorbells, fans, garage doors, lights, locks, switches, and other smart home equipment.

Here are some top options for HomeKit gifts for the 2021 holiday season:
Apple AirPods Pro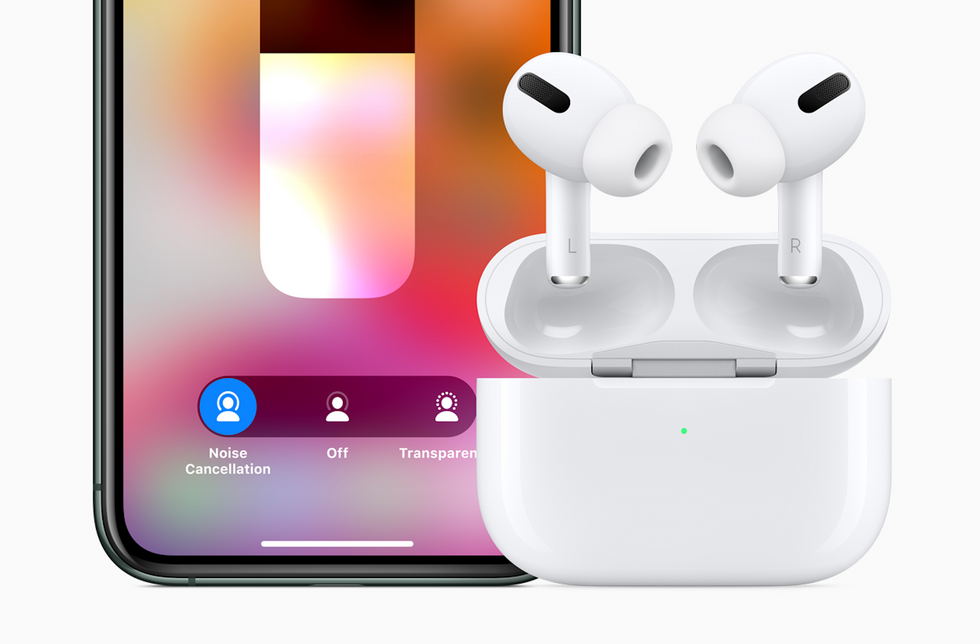 Apple AirPods Pro Apple
A good holiday gift for your Apple loving friends or family member are Apple AirPods Pro. AirpPods Pro are comfortable, pocket-friendly wireless, noise-cancelling, health tracking earphones. These earphones come with the recognizable AirPods design with flossy white finish. They have an IPX4 water resistance rating and come with a USB-C to Lighting cable. Setup is simple if you have an iPhone running iOS 13.2 or newer. AirPods Pro cost $249.99 but this holiday shopping season you will find Black Friday and CyberMonday deals that are offering $60 off. We found on Best Buy, the Black Friday deal is $60 off ($189.99) and 6 months of Apple Music. On Amazon and Walmart, they are also $189.99, $60 off.
To learn more about Apple AirPods Pro, feel free to reach our full review here.
Apple TV 4K (2nd Gen)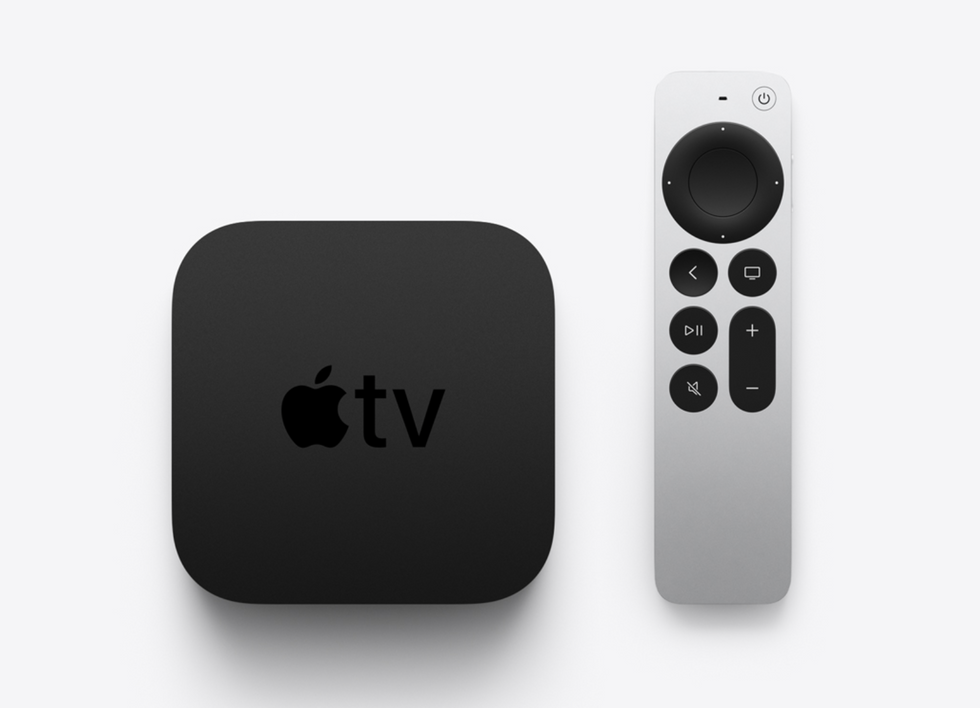 The 2021%20Apple%20TV%204K%20works%20with%20Dolby%20Vision Apple
The new Apple TV 4K (2 Gen) is a perfect gift for any Apple user who needs a good compatible media streaming device. It comes with the Siri Remote, 4K high frame rate HDR, Dolby Atmos Sound capabilities to deliver a true cinematic experience no matter if you are watching a sporting event or a movie. You also get access to content from Apple TV+, Amazon Prime Video, Netflix, Disney+ and live channels from Hulu, YouTube TV and Sling TV. This new Apple Streaming device can also act as a hub for all your Apple HomeKit compatible devices. The new Apple TV 4K costs $179 for 32GB version and $199 for 64GB. And they are available at Best Buy, Walmart and Apple.
For the holiday season, we expect there will be deals on the original Apple TV 4K. We found Best Buy selling Apple TV 4K (1st Gen) 32GB for $129.99 and $179.99 for 64GB. The biggest difference between 1st Gen and 2nd Gen is the remotes and wireless connections. The 2nd Gen comes with the new Siri Remote and works on Wi-Fi 6 and Bluetooth 5.0 connections. Something to think about. (You can learn more about the differences between Apple TV HD and Apple TV 4K here.)
Apple Watch 7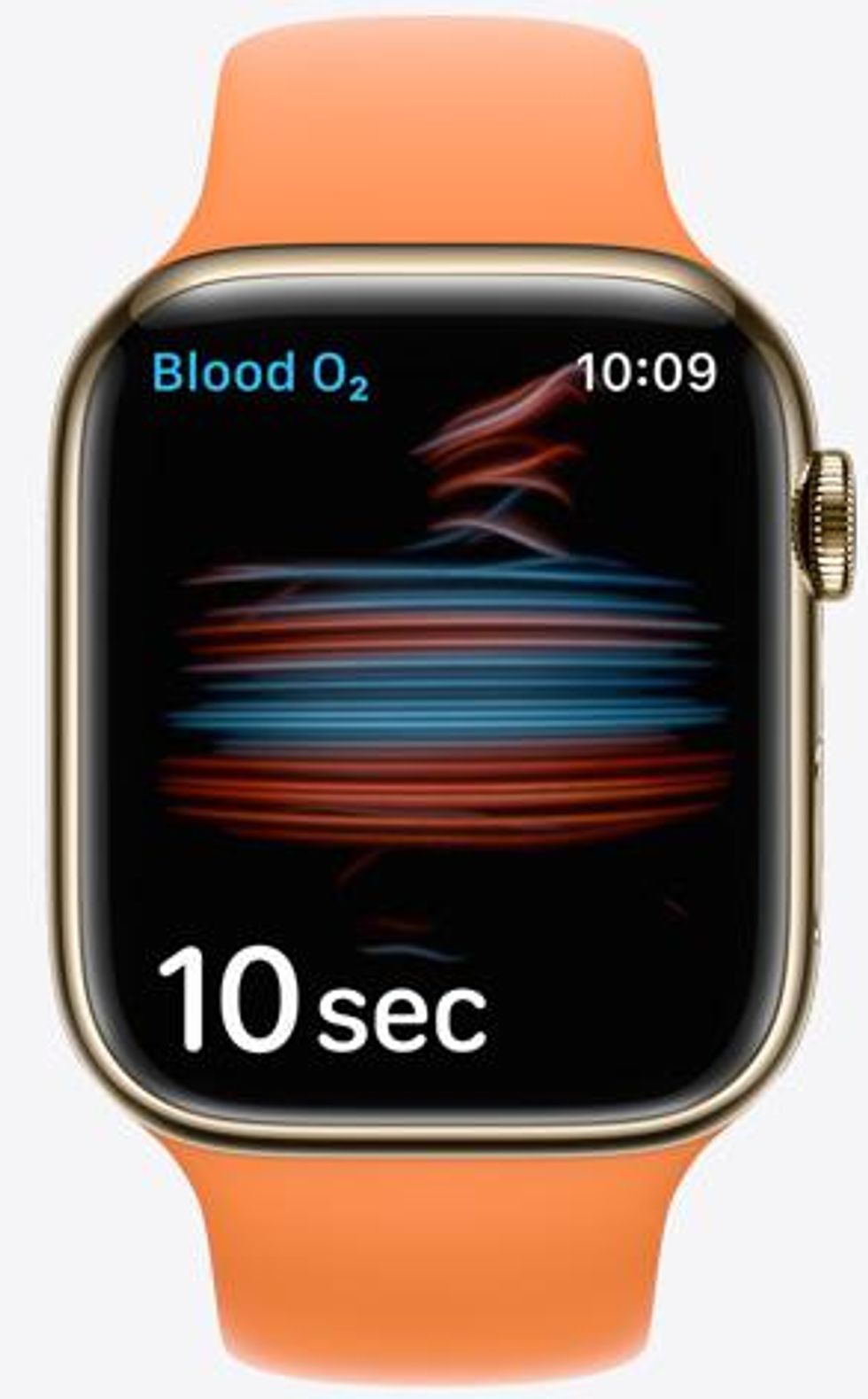 Apple Watch Series 7 SmartwatchBest Buy
The new Apple Watch Series 7 is a durable smartwatch from Apple. It's a great gift for any Apple user, especially if they are looking for a good fitness tracker. This new smartwatch comes with always-on retina display and water resistant (swim proof) features. Its available with either GPS + Cellular or just GPS. and in 5 colors (green, blue, red, starlight and midnight). The display is bright and 20% bigger than Apple Watch 6. And it has all the same features as the Apple Watch 6 plus faster charging, blood oxygen app and ECG app. The cost of the Apple Watch 7 varies by model. The Apple Watch Series 7 (GPS) starts at $399 and the Series 7 (GPS + Cellular) costs $529. They are available on Apple's site as well as Best Buy, Amazon, Walmart and your cellular carrier sites.
Apple Watch Series 6 (GPS, 40mm) - Blue Aluminum Case with Deep Navy Sport Band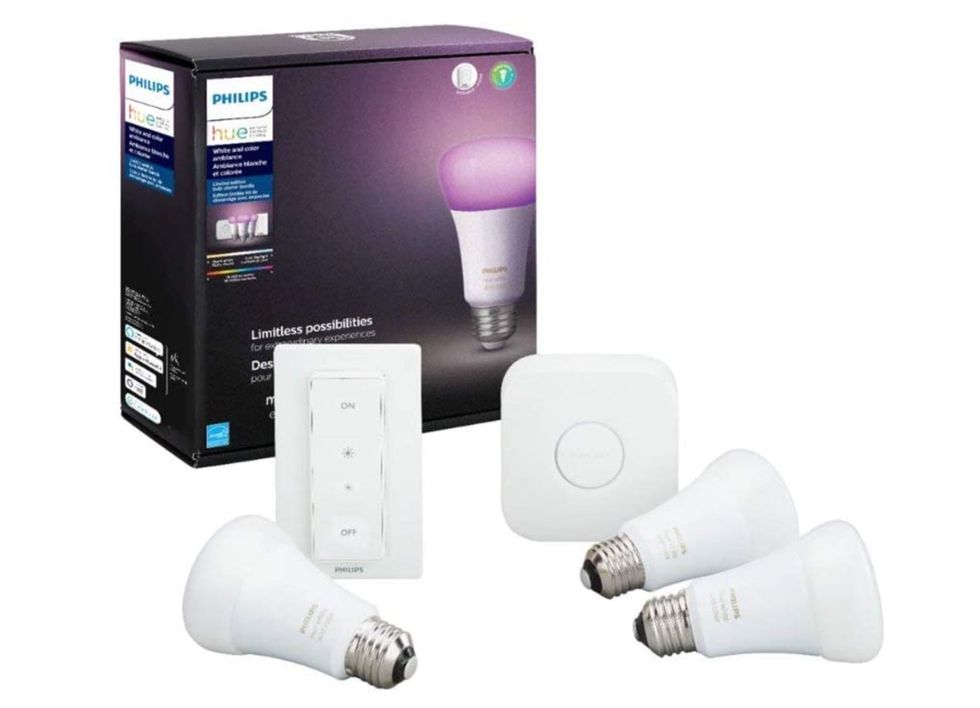 Hue starter kit includes three color bulbs, hub and dimmer switchSignify
Smart lighting makes for a great gift, especially if the recipient is yet to start building their own system. We say this because some systems, like Philips Hue, require a hub to connect the lights to your router (and onwards to the Home app). A starter kit that includes the necessary hub, plus four light bulbs that can be made any color, temperature and brightness, is the perfect place to get started with smart lighting.

All Hue products work with Apple HomeKit. This means you can control them using the Home app or by speaking to Siri. You can also create Siri Shortcuts to control whole groups of lighting at once, and iOS puts some convenient buttons in the Command Center for easy control.
Read the GearBrain guide to smart lighting here
Philips Hue White and Color LED Smart Button Starter Kit, 3 A19 Smart Bulbs, 1 Smart Button & 1 Hue Hub (Works with Alexa, Apple HomeKit & Google Assistant)
Nanoleaf lighting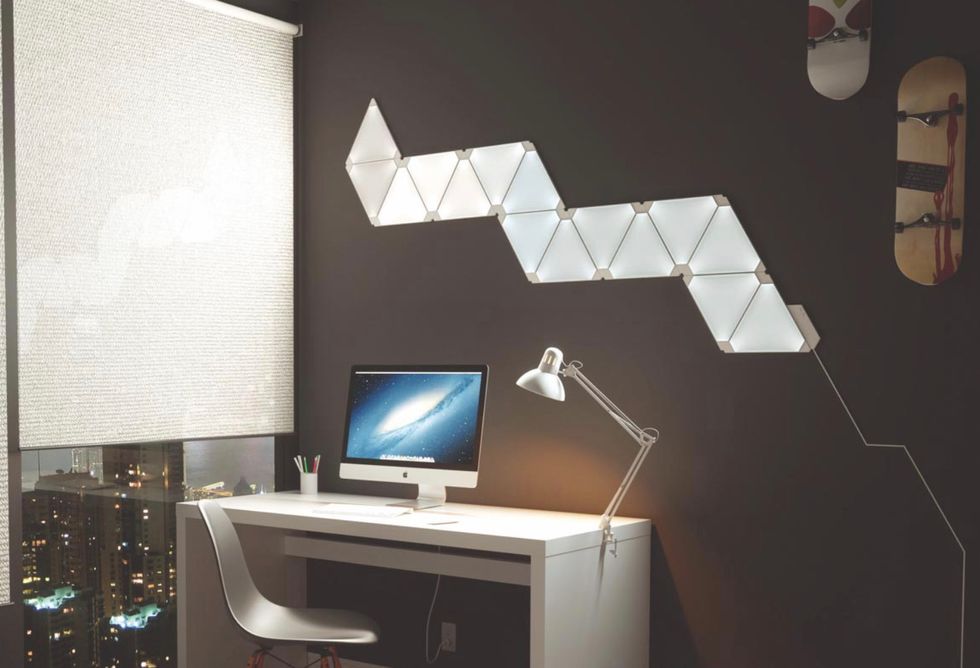 Nanoleaf modular smart lightingNanoleaf
If you want to gift some smart lighting with more character, we recommend Nanoleaf. Instead of regular bulbs and light strips, Nanoleaf systems are made up of geometric shapes that can be fitted together in an almost limitless way. Square and triangular light panels are available, and you can add as many as you like to create a statement piece for your wall.

Read the GearBrain guide to home office inspiration here
Wemo Mini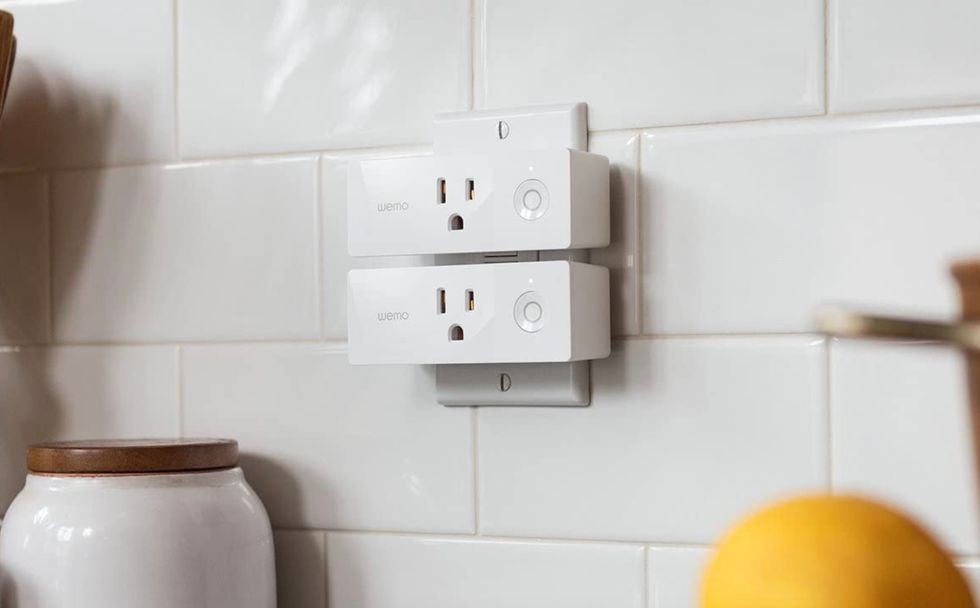 Wemo smart plugs work with Apple HomeKitWemo
Smart plugs are always a good option for smart home gifts, as they bring iPhone and Siri control control to a huge range of otherwise unconnected devices. A set of three plugs from the Wemo Mini range currently costs a little under $60, making them less than $20 each.

These plugs work with Alexa and Google Home, as well as Apple HomeKit and Siri, so you can control them from the Home app or by speaking to the Apple voice assistant. Plug in a fan, heater or other non-smart device, and it can now be controlled remotely. If you're HomeKit system has a hub (an Apple TV, HomePod or iPad connected to the home Wi-Fi network) then these plugs can be controlled from anywhere in the world.
Read the GearBrain review here
Level Bolt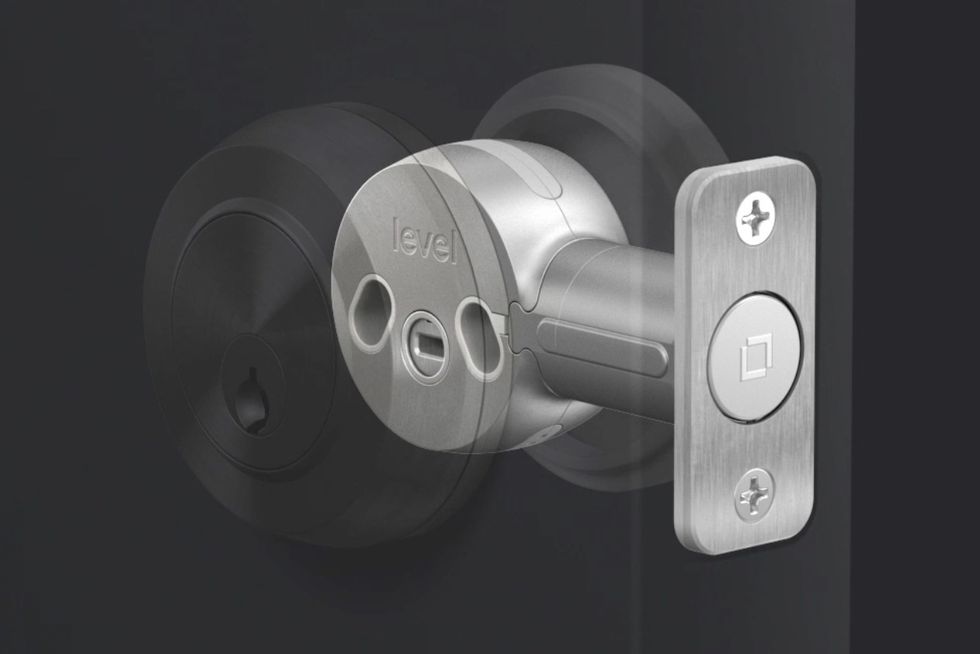 The Level Bolt invisibly makes your door smarterLevel Home
Created by a group of former Apple employees, the Level Bolt is a smart lock that hides all of its components inside your door. As such, it looks like a regular key-operated lock, and takes up far less space than larger options from the likes of August.

Battery powered, the lock opens and closes as you approach and walk away, and works with Apple HomeKit, so you can control it (and check on its status) using the Home app. Its makers say the lock can last a year on a single CR2 battery, and if this runs out you can unlock it using your existing key.
Simple to install, the Level Bolt needs only a Phillips screwdriver, and because it works with the existing key, it's also more landlord-friendly than some other smart lock options.
Read the GearBrain review here
Level Bolt Smart Lock, Bluetooth Deadbolt, Works with Your Existing Lock, Keyless Entry, Smartphone Access, Works with Ring and Apple HomeKit


Level Home - Touch Edition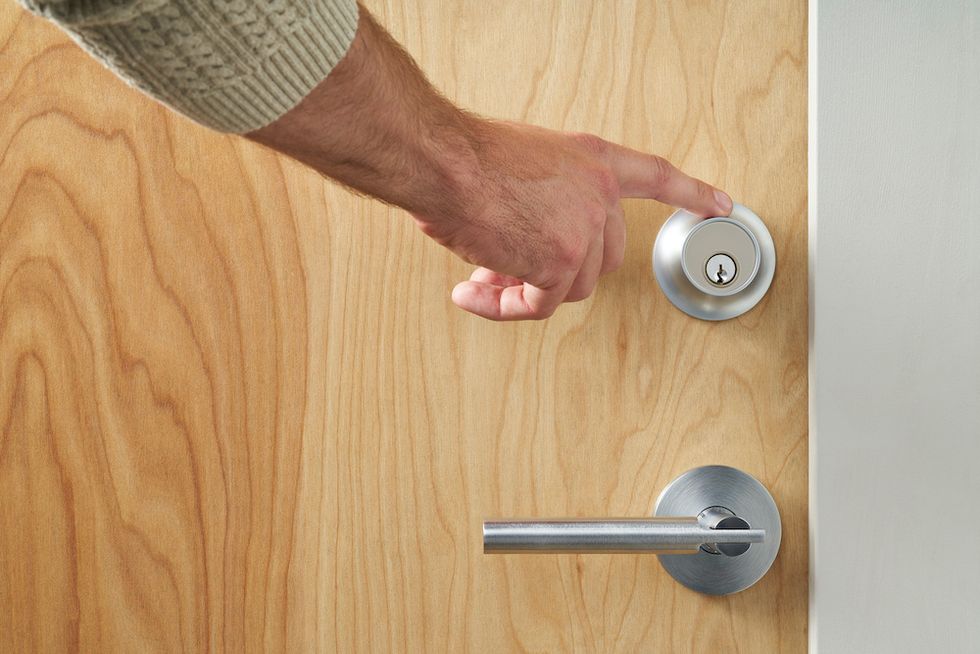 Level Home announces Level Touch, a new advanced smart lock Level Home
Also from Level Home is the HomeKit-friendly Level Home - Touch Edition, a smart door lock that is just as subtle as the lock shown above, but includes touch sensitivity as one way of locking and unlocking it.

With Level Home - Touch Edition, the technology is thoughtfully hidden, offering smart home conveniences in an elegant and timeless lock design. With Level Touch, keys are optional - you can enter and exit in any way that is most convenient for you, with the touch of a finger, using your voice or even an included programmable keycard. All of this while maintaining the highest level of residential security of any smart lock to date.
Apple HomePod Mini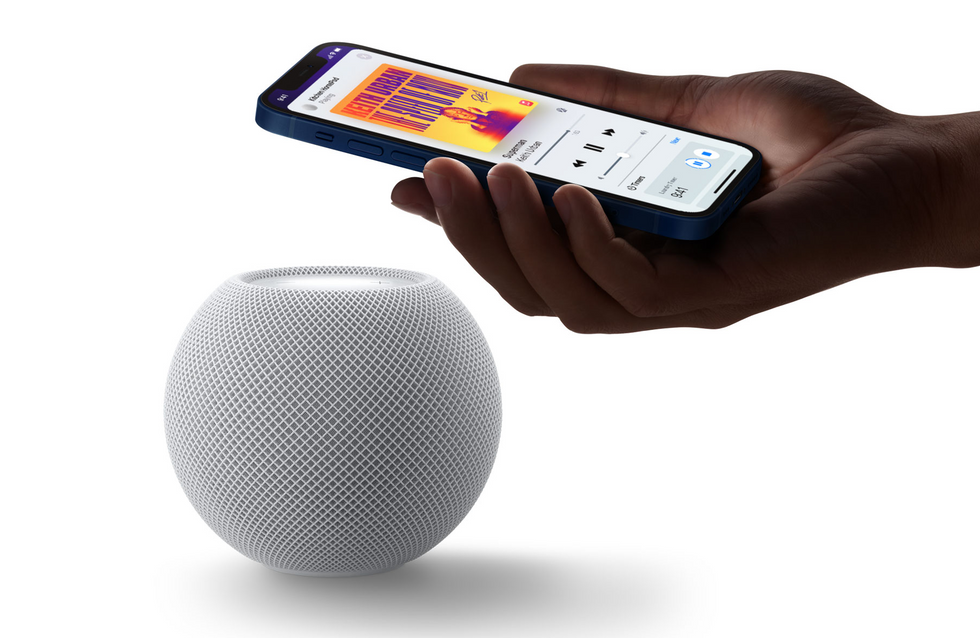 A third HomePod could sit along the original and new mini (pictured) Apple
Available from November 16, the all-new HomePod Mini is a smaller and far more affordable version of Apple's Siri-powered smart speaker. It costs just $99, putting it in direct competition with the Amazon Echo (4th Gen) and new Nest Audio by Google.

The HomePod Mini can act as a HomeKit hub, just like the larger model, so when this speaker is on your Wi-Fi network you can interact with your HomeKit devices when away from home, through the Home app for iPhone and iPad.
Available in black and white, the HomePod Mini promises 360-degree, room-filling sound and the same levels of Siri intelligence as other Apple products. If you have more than one HomePod (or HomePod Mini), they can be used as a home intercom system.
Read the GearBrain review here.
Brilliant Smart Home Controller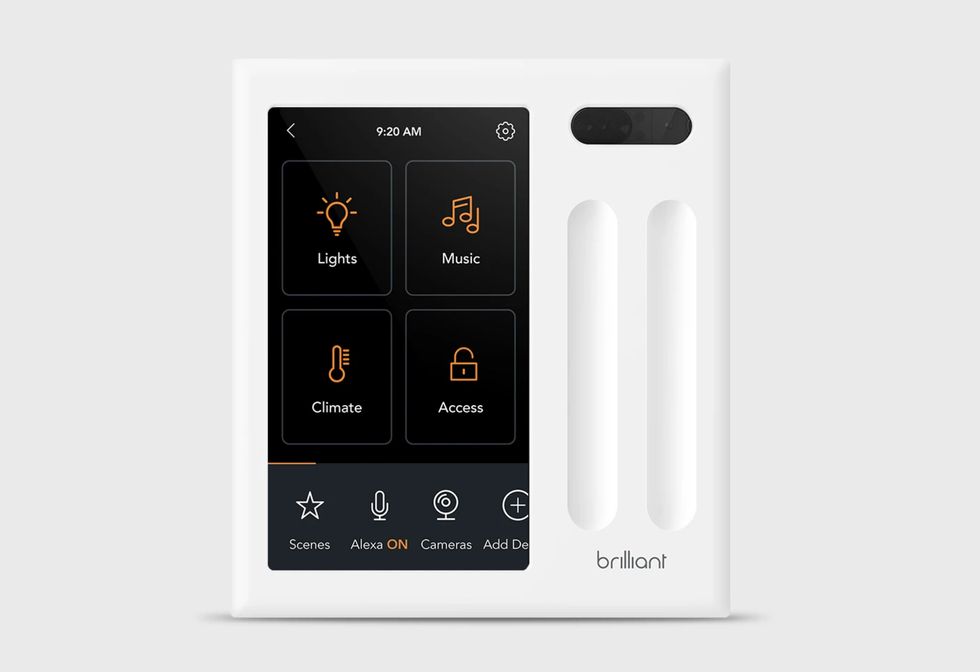 Brilliant smart home control system Brilliant
The Smart Home Control by Brilliant is an all-in-one, wall-mounted controller for lights, music, climate, door locks and security cameras. There's a screen for viewing live security camera feeds (and checking who just rang the doorbell), plus controls for your smart home devices, and touch controls for quickly adjusting the lights.

Available in a range of different colors and configurations, the Brilliant device works with Apple HomeKit, so you can adjust anything connected to the controller using either the Home app or by speaking to Siri.
It's expensive for a switch, but placing one of these on the wall is guaranteed to make any room feel like it's from a home of the future.
Read the GearBrain review here.
Chamberlain MyQ Garage Door Opener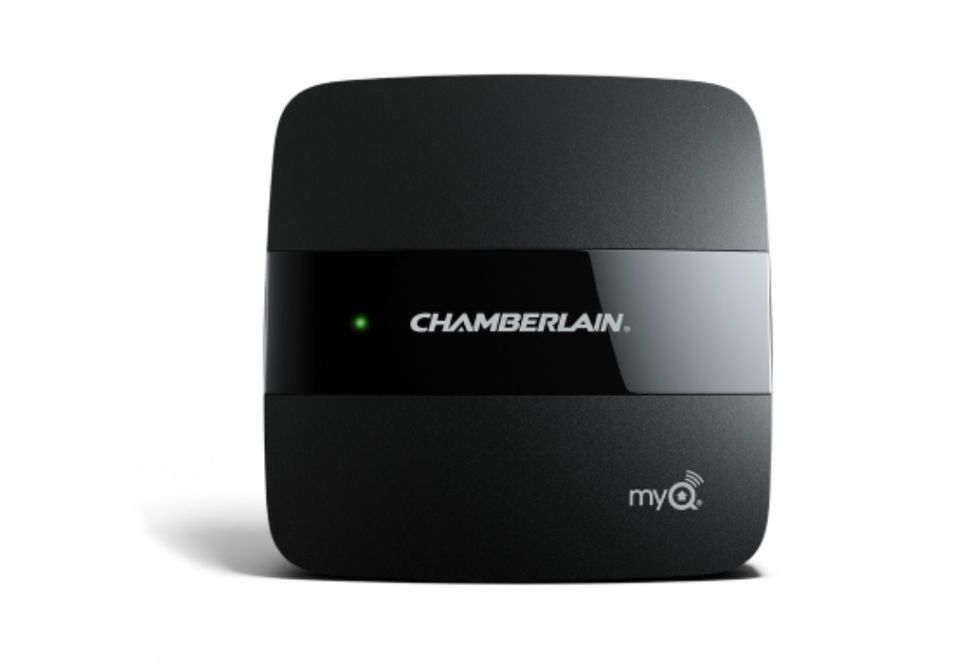 The MyQ Garage Door Opener by Chamberlain works with Siri and HomeKitChamberlain
With this device from Chamberlain you can ask Siri to open and close your garage door, or configure your HomeKit system so that the door is controlled when you activate a certain scene in the Home app. To keep your home secure, Touch ID or Face ID verification is required when asking Siri to open the door.

The MyQ garage door opener is also compatible with Amazon Key, allowing couriers to deliver packages to your garage, then lock the door again behind them.
Read the GearBrain review here
MyQ Smart Garage Door Opener Chamberlain MYQ-G0301 - Wireless & Wi-Fi enabled Garage Hub with Smartphone
Check out The GearBrain, our smart home compatibility checker to see the other compatible products that work with Apple HomeKit platform.
How to Find Products in The GearBrain, Our Compatibility Find Engine for Smart Devices www.youtube.com