The newest Roomba is one that cleans itself, a robot vacuum that can head over to a bin, empty out the debris its captured, and head back out for another sweep of your space. But the iRobot Roomba i3+ is also a budget-friendly robot vacuum, priced significantly lower than its siblings, while still retaining the core characteristics of a Roomba device with its high-efficiency filter and its ability to head back to its charger when it needs a battery boost.
Roomba is launched the new device today, which will not only work with voice assistants Alexa and Google Assistant, it will also dovetail with the newly updated Roomba app. The app is now able, via artificial intelligence, to make suggestions on areas to avoid in your home, and even spots that may need a bit more cleaning given the time of year, such as allergy season or when pets are more likely to shed.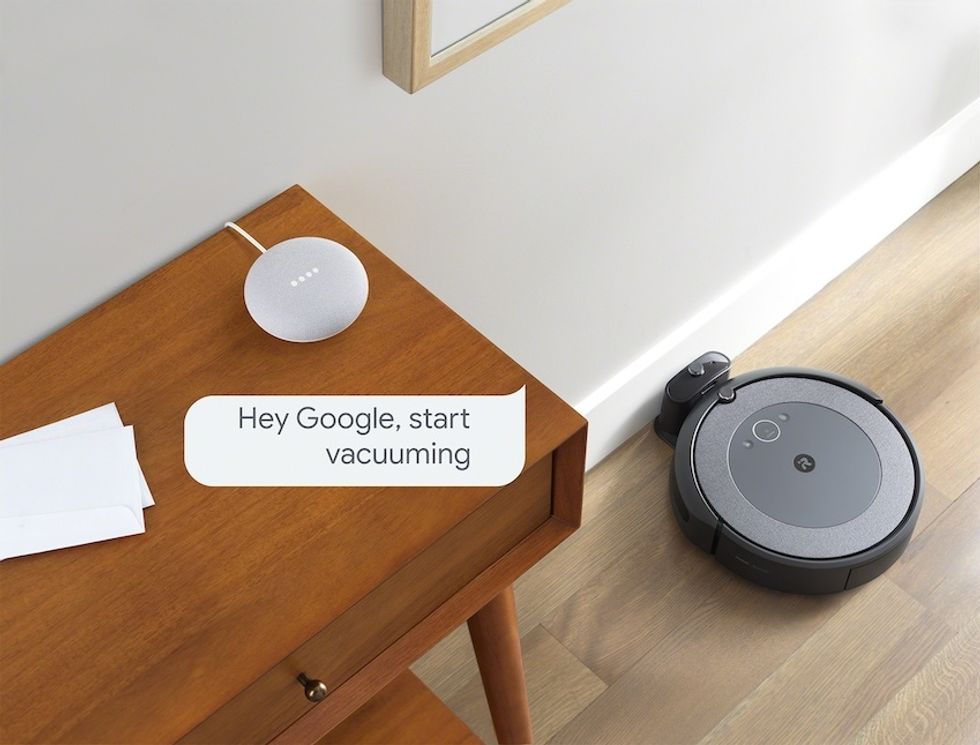 The new iRobot Roomba i3+ works with both Amazon Alexa and Google AssistantiRobot
The company already has two robot vacuums that come with a self-emptying bin, the Roomba s9+ and the Roomba i7+. But both are more expensive, with the Roomba i7+ priced at $799.99 and the Roomba s9+ at $1099.99, the latter of two offering extra features including anti-allergen functions and suction that's 40 times the strength when compared to iRobot's 600 series.

By comparison, the i3+ has 10 times the power lifting ability and lacks an anti-allergen function. But the robot does come with a High-Efficiency Filter, which Roomba says can capture 99 percent of pollen, mold, dust motes and also cat and dog allergens.
The new i3+ is now on sale in the U.S. and Canada for $599 with the self-cleaning station, although you can also pick up the robot vacuum alone, without the Clean Base, for $399. International markets will be able to buy the new device starting in early 2021.
iRobot Roomba s9+ (9550) Robot Vacuum with Automatic Dirt Disposal- Empties itself, Wi-Fi Connected, Smart Mapping, Powerful Suction, Anti-Allergen System, Corners & Edges, Ideal for Pet Hair, black