Like GearBrain on Facebook
More details have emerged about the secretive Magic Leap One augmented reality headset.
This time, images of the device's Lumin OS user interface have appeared online, having been shared by the company as part of documentation for developers.
Read More:
The images were then soon spread on Twitter and Reddit, where they gave the rest of us a glimpse at what to expect from the AR system, which is due to ship before the end of the summer.
It is worth noting that these images appear to be mockups created by Magic Leap, rather than having been captured from the device itself.

The images show a home screen with circular, pastel-colored icons representing the headset's various applications. As well as those made by third-party developers, it looks the the Magic Leap One will include some stock apps created by the company itself. These include a gallery, a media player, and what looks like a web browser.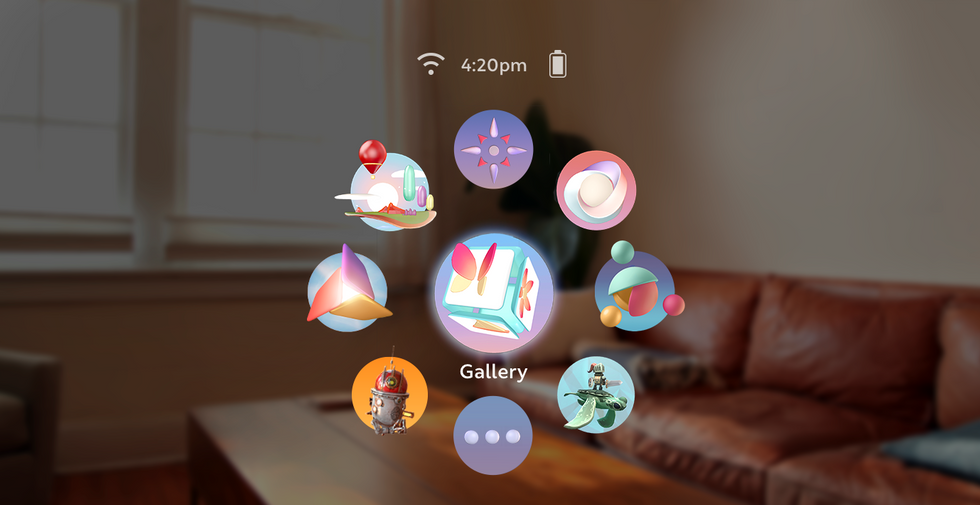 The home screen of the Magic Leap OneMagic Leap, via Reddit
We can also see an avatar creation system, which again features the same pastel color palette. On this page there are options to start a group chat with friends, find new friends, and view an activity log of what your friends have been up to on their Magic Leap Ones.
What's interesting is that, despite the headset's ability to project augmented 3D objects onto real-world surfaces, Magic Leap's developers have chosen to keep the user interface simple - meaning, flat and two-dimensional.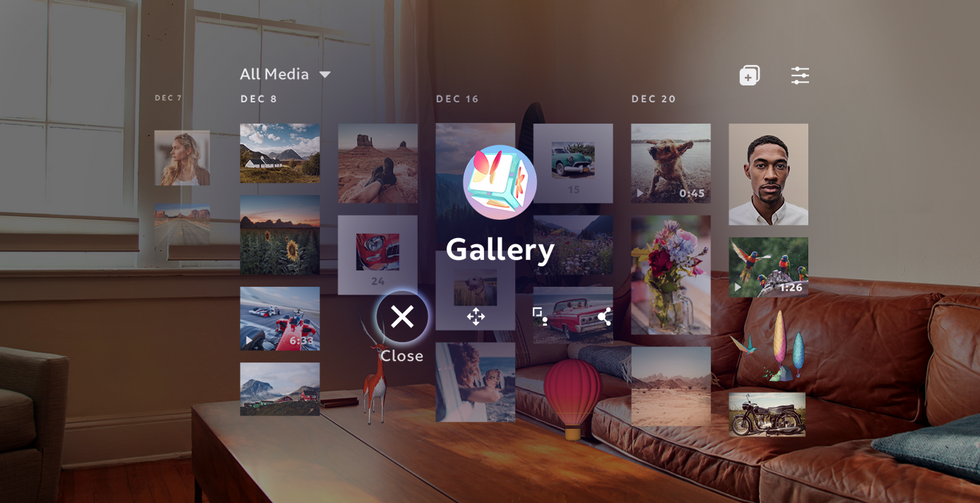 Magic Leap, via Reddit
That said, these 2D apps can be applied to real-world locations around you. For example, one screenshot shows how a media player is fixed to a far wall, while an image gallery app is on the adjacent wall, and a 3D app featuring a tree sits on a coffee table in front of the wearer.
Magic Leap One includes a controller, but can also be interacted with my raising your hand and tapping at the interface projected in front of you. This is how users can quickly select items from settings menus, and interact with a virtual keyboard.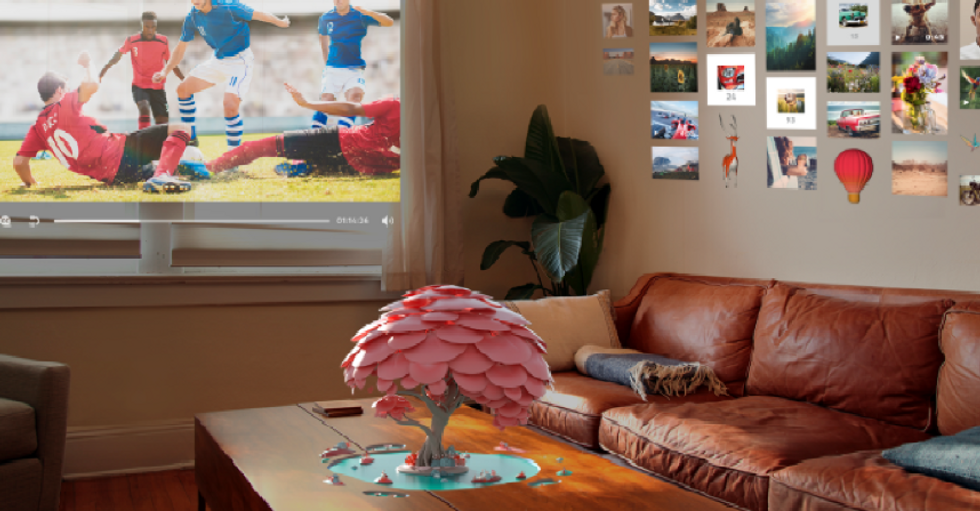 AR tree is seen on a table, with a video player and image gallery on the wallsMagic Leap, via Reddit
The company, which is eight years old and has received at east $2.3 billion in investor funding - despite not showing off the device publicly since this year - appears to be almost ready to launch its first AR headset. The device is claimed already be in the hands of some developers, and will begin shipping to the first customers this summer - however, the price, and what exactly it is capable of, is still unknown.
Like GearBrain on Facebook