Like GearBrain on Facebook
Imagine buying a premium oven and enjoying all of its features for a couple of years, until one day much of its core functionality is taken away, unless you start paying a monthly fee.
This is what has happened with owners of the smart sous vide machine by Mellow. And it is an increasingly common story currently being told across the smart home industry.
Read More:
Released back in 2014 by Mellow Inc and priced at $399, the Mellow is a sous vide machine that connects to a smartphone app and receives cooking instructions over a Wi-Fi connection to a server. Simply tell the app what you want to cook, and the server tells the sous vide what to do.
Sous vide is a way of cooking using precise temperature control. The Mellow keeps food cool until it was ready to start cooking, then heats it up to exactly the right temperature to ensure it is cooked the way you want it. The Mellow can be used to sous vide meats, fish and even eggs.
But now the Mellow no longer works properly, unless owners start paying for a $6 monthly subscription (or $48 annually). The only control not locked behind this new paywall is the ability to manually set the cooking time and temperature using your phone, which takes away all of the devices 'smart' features and turns it into a regular sous vide.
Owners of the Mellow were recently forced into updating their smartphone app, which on reopening asked them to start paying for a subscription to keep using the product. Unsurprisingly, owners began leaving negative reviews on the App Store listing for the Mellow app. It now has a rating of 2.3 out of five.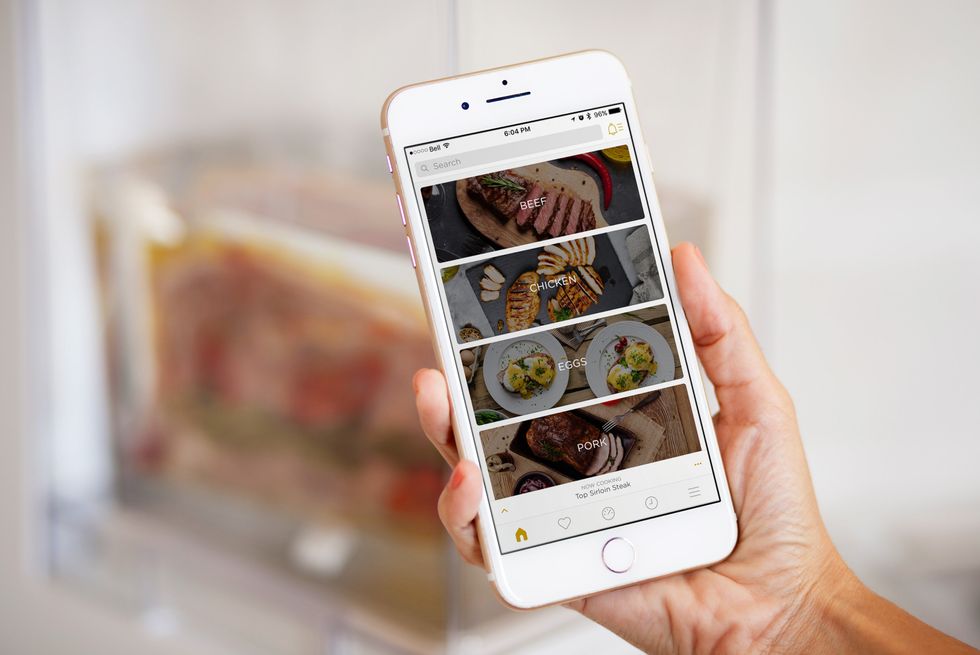 The Mellow app's features now cost $6 a monthMellow
This story is becoming increasingly common as makers of smart home products fail to cover the costs of the servers used to control them. Because the Mellow has no intelligence of its own, it relies entirely on being controlled by the server, which incurs ongoing costs. If people stop buying the Mellow, there's no money coming in to pay for the server. This is a big data problem for smart home companies.

We recently saw this situation with Wink, the smart home company that locked owners out of its hub unless they started paying a monthly subscription. Next came Wyze, the budget smart home device maker that admitted it was unable to create an AI-powered person detection feature for its security cameras, so asked owners to pay whatever they liked for it.
Although not quite the same situation, the Mellow news also comes soon after Amazon pulled the plug on its Alexa-powered Dash Wand shopping device, leaving owners with a useless paperweight that they were asked to return for recycling, just three years after it went on sale.
As for the Mellow, its makers released a statement on Instagram earlier this week, but it was deleted soon after. SlashGear managed to grab a copy, which explained how the company was "on the verge of shutting down" two years ago, and the Covid-19 pandemic of 2020 has caused potential inventors and acquirers to walk away.
A second-generation Mellow is currently looking for crowd-funding on Kickstarter. It has received over $200,000 after looking for just $30,000, and the new sous vide has Bluetooth so it can be used without communicating with the costly server. However, in the wake of the forced subscription charges for owners of the original, the Kickstarter page is now being used by backers asking for refunds on their investment.
From Your Site Articles
Related Articles Around the Web
Like GearBrain on Facebook