Samsung is working with the Magic Kingdom to bring some Disney emoji to its Galaxy S9 and Galaxy S9+ smartphones.
People with the new phones will be able to create customized augmented reality (AR) emoji of themselves, in the guise of either Mickey Mouse or Minnie Mouse, and send the animated messages to others.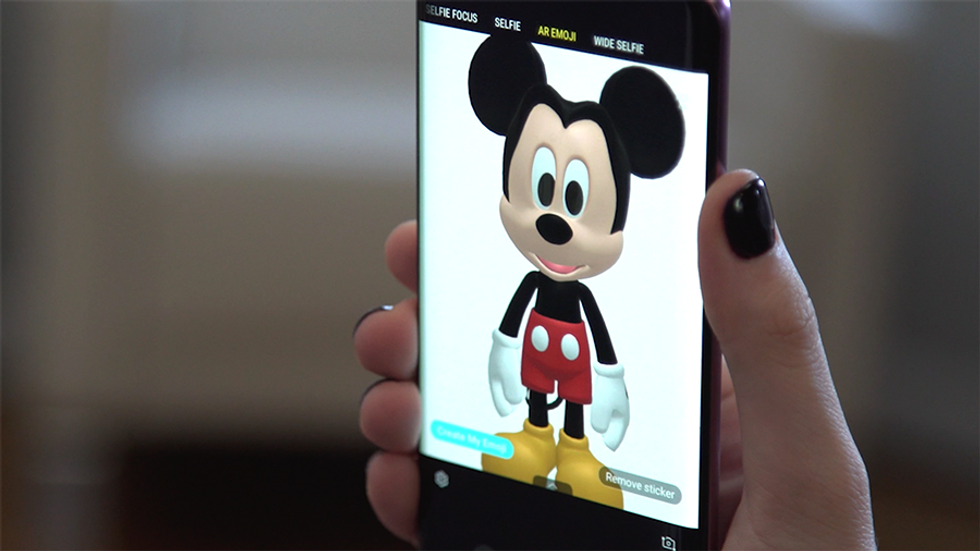 Mickey Mouse AR Emoji are now available for the Samsung S9 and S9+Samsung
This is just the first of Disney's characters slated to come to Samsung's new AR Emoji feature. The company says favorites from other Disney animated feature films will make their way to the Galaxy S9 and S9+ including those from "The Incredibles," "Zootopia," and "Frozen." (A "Frozen 2" is in the works scheduled for release in 2019 — nice timing.) Those with phones supporting Samsung's AR Emoji can expect to see these characters available sometime in 2018.

Samsung's AR Emoji are not for everyone. When they started rolling out this year, reactions were — to say the least —mixed. Apple's iPhone X seems to have cornered that market a bit better with its Animoji, although the weirdness factor of seeing an animated rainbow unicorn chatting with your best pal's voice is definitely unnerving.
The new S9+ has also not wowed everyone who has tried Samsung's latest smartphone. While we were definitely impressed by the phone's camera and liked the design, we didn't think an upgrade from the Samsung S8 was a necessity unless the AR Emoji feature was something you craved.
Mickey and Minnie are available starting today, which people can find by opening the camera on their Galaxy S9 or S9+ and tapping the AR Emoji mode.