Google is hauling out its most popular Google Doodle games from years past reposting them on the main search page for people to play. So far four have appeared — cricket, theremin lessons, coding a bunny and a visual music app. And there are six more to come, as Google makes clear from the empty boxes it's clearly planning to fill.
Two of the four we've played in the past — and two were new to us. We tried them all, and here are some short cuts on how to get started. What's always nice about Google games is that while you can just get lost in the distraction of playing, there's a little learning element stitched in — kind of like when parents throw some pumpkin in the brownie mix.

You can compose your own visual orchestration — and share it with others Google
Visual music

By far our favorite, is a nod to Oskar Fischinger, a visual artist who created visual musical animations. Disney's Fantasia? Influenced by him. The game lets you build your own musical composition, which is accompanied by bursts of color and shapes. It reminds us of an old iPad app we had — and the beauty of watching sounds pop into waves of colorful light are mesmerizing. We could play this one for hours.
Google also lets you take your composition and share it on Facebook, Twitter, email and Google+.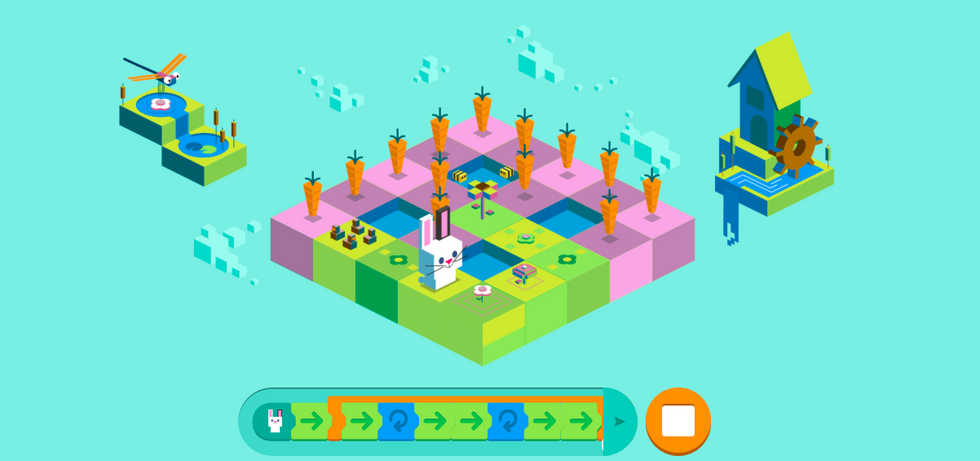 Make the bunny hop — but the shortest path possibleGoogle
Coding

Drag and drop coding is one the perfect ways to teach children (of any age) how programming works. It's of course a giant leap from Scratch, one of the more famous drag and drop coding programs, to Java — but Google has developed a seriously cute way to get people hopping into their first steps.
With simple blocks, each with their own directional arrows, people can make a bunny collect carrots along paths. As you successfully navigate each one, you get to move to a more complicated path. Fail, and Google just lets you try again.
Coding forces you to think ahead — if you do this, what will happen next. In today's environment, where no one knows what is going to happen next around lockdowns and Covid-19, this is a nice game that helps transition people into looking ahead, even if it's for a cartoon bunny.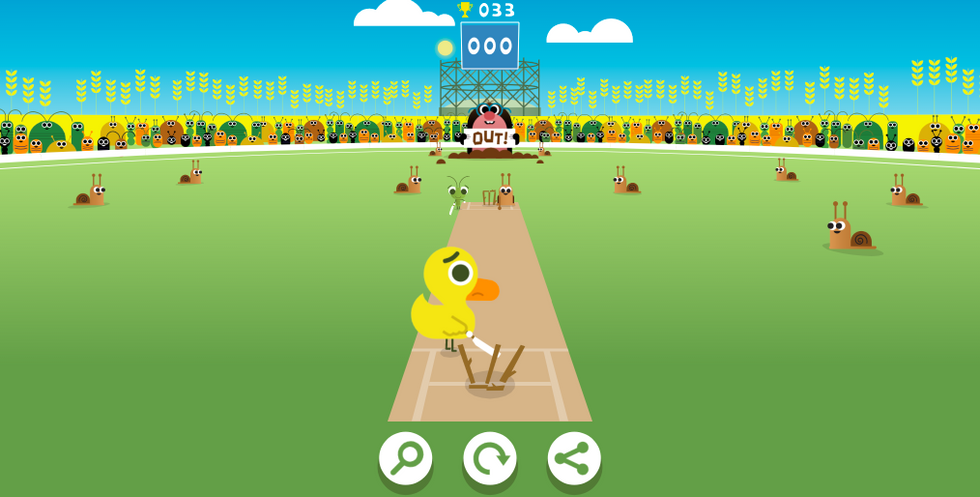 With cricket, you miss and you're out, which makes this Google game very compellingGoogle
Cricket

For those who ever wanted to understand — or attempt to understand — how to play Cricket, Google's game is an extremely simplified version of the sport. As a grasshopper you get to swing a cricket bat as a snail pitches you the ball. Miss and you're out. You don't get strikes in cricket. Plus, your smiling green bug turns into a sad little duckling. You get to keep playing basically until you're out.
We got to 33 runs — including one six, akin to American baseball's home run. We wish we could tell you what happens if you get to 100 runs. We just couldn't break that.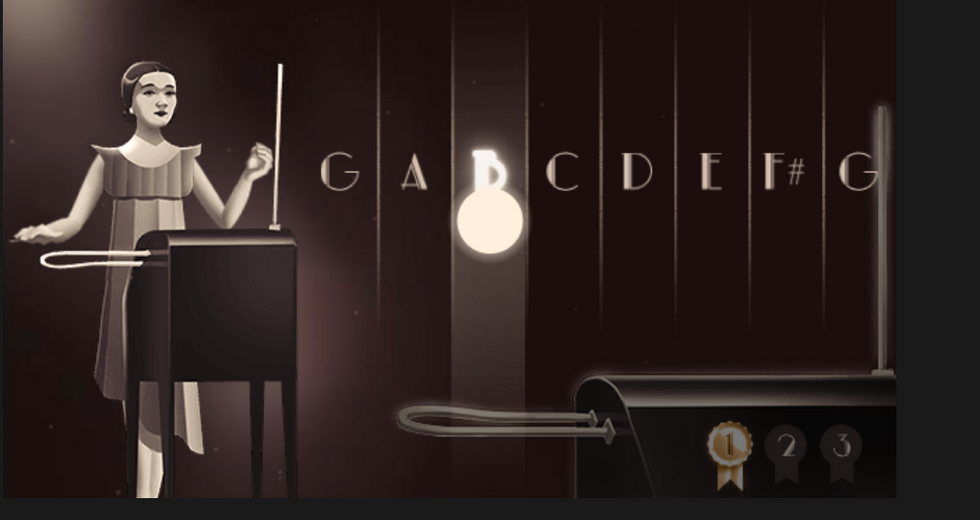 Learn to play the hauntingly, sweet music that comes from the thereminGoogle
Theremin

We have a friend who introduced us to the theremin in 1999, who played the instrument, and we believe still does. Learning how to make not just a sound, but a pleasing one with the theremin is a major feat. And while Google's game isn't going to teach you the finer basics, it does let you try to eek out something, while also helping you understand how the theremin works.
It's a remarkable instrument, and after you finish your first lesson you're treated to a few seconds of a song, and the opportunity to learn more about Clara Rockmore, a musician who helped to expand the number of octaves the instrument could play.
All-New Fire HD 10 Tablet (10.1" 1080p full HD display, 32 GB) – White