Like GearBrain on Facebook
The Internet of Things can help with a lot of practical tasks — creating a smart home, powering automatic cars and even provide better experiences with video games. But did you also know that they can transfer all the magic of the National Parks right to your laptop?
You can visit any National Park that day without entrance fees. However, if you don't live right next to a park — or you simply don't have the means to trek yourself across the continental U.S. — the NPS utilizes live webcams to bring nature right to you. Here are five of the best live streams that keep us feeling content, calm and feeling a bit more connected to nature.
GoPro HERO8 Black - Waterproof Action Camera with Touch Screen 4K Ultra HD Video 12MP Photos 1080p Live Streaming Stabilization
Channel Islands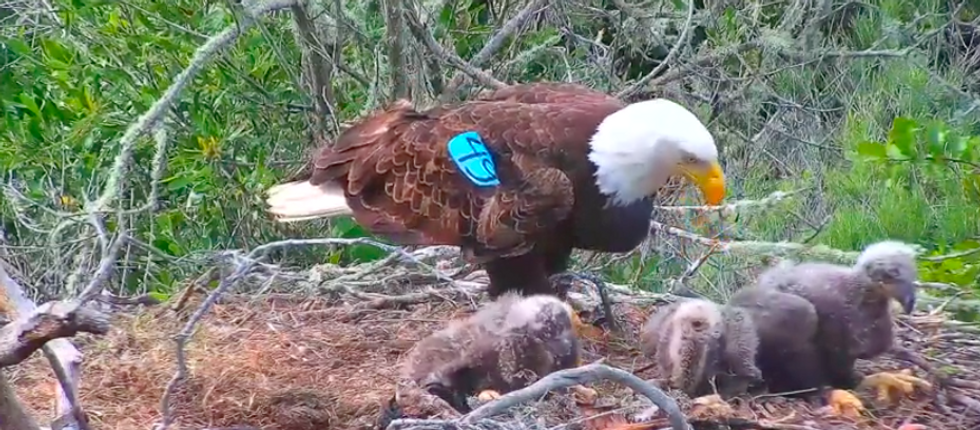 Two live web cams are focused directly on the nests of bald eagles and their chicks on the Channel Islands in California
Institute for Wildlife Studies
By far the best in my opinion, California's Channel Islands' live ocean webcam allows you to view a whole new world — vibrant magenta kelp forests flow through the water as a thousand different species swim in and out of frame. The webcam is located on the Anacapa Island landing cove, just off the coast of Ventura County, and switches cameras every few minutes. The Channel Island also has two live webcams trained on two bald eagle nests at Santa Cruz Island, plus some California brush. A recent check-in netted two mature bald eagles at Sauces Canyon, and an adult with three chicks at Fraser Point. These two webcams were created when the first chick hatched in 2006 without human aid — the first in 50 years. Warning: You're going to lose considerable time on this site.
Yosemite Falls, Yosemite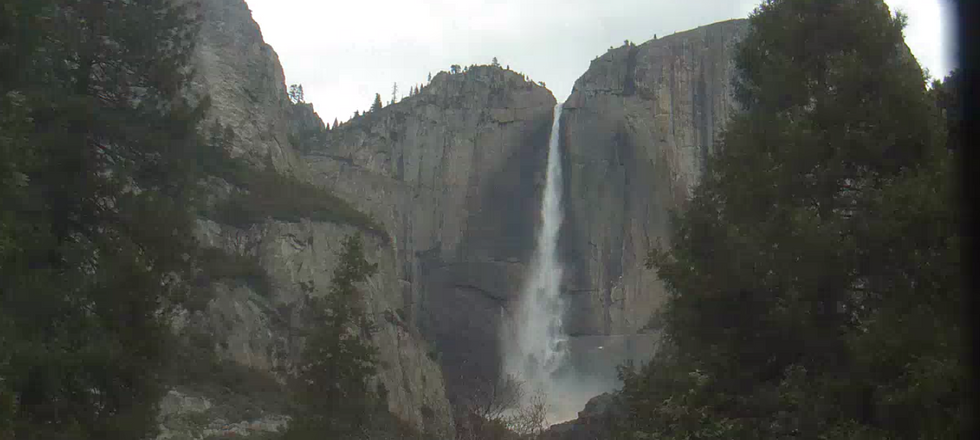 This live webcam view of Yosemite Falls in California is hypnotic, includes pine trees rustling and the occasional bird, maybe a hawk or falcon.
Yosemite Conservancy
If you're more landscape oriented, you can take a look at the Yosemite Falls webcam — the huge waterfall is one of the tallest in North America, dropping to about 2,425 feet. There's not much action, but it's just so serene to watch and a way to slip into Yosemite National Park without a trek to this California wonder.
Old Faithful, Yellowstone

Tune in to catch Old Faithful erupting at Yellowstone National Park
National Park Service
Old Faithful has nine webcams in total — eight static cameras and one live streaming. The static cameras give you photographs throughout the day but the live stream continuously keeps going. The website also gives predictions on when the geyser will erupt so you're not just sitting around watching a small billow of steam.
Arches National Park, Utah

A live webcam delivers images of Utah's red rocks outside Arches National Park in Utah and snow-capped Mt. Waas in the distance
National Park Service
This webcam is a live view, delivering a still image every 60 seconds of Arches National Park. It's positioned at the entrance to the park, pointed towards the junction with Highway 191, near Moab, Utah. No geysers or bald eagles here — just a wide open view of land with snow-capped Mt. Waas in the distance.
Katmai Bear Cam, Alaska

The Nahnek River, in Katmai National Park, Alaska, can be viewed all year round through a live webcam. See if you can catch salmon rippling on the water.
Explore.org
Are you a bear lover? Well, the Katmai Bear cams — six of them to be exact — are your go to on our list. My personal favorite — although not live — is the Brooks Falls cam where you can watch bears go fishing for their daily meals in Katmai National Park, Alaska. You can watch live footage of Dumpling Mountain in Katmai National Park in Alaska, which if you time it right, will let you gaze on bright pink sunrises — a meditative moment made perfect.
These webcams can help you get an idea of what you might see if you trek to one of these majestic sites this summer, or on National Park Day. They're certainly worth bookmarking if your summer plans don't include any big travel this year — or you just need a moment to breathe at work.
From Your Site Articles
Related Articles Around the Web
Like GearBrain on Facebook