The Nest Mini (formerly known as the Google Home Mini) is a great smart speaker, priced at just $50, and brings access to music and more through the Google Assistant.
The hockey puck-sized speaker can answer questions, play games, stream radio stations and podcasts, and of course control any smart home products you have connected to your Wi-Fi network. We were also impressed with the volume and sound quality of the Nest Mini when we reviewed it in 2019, despite its compact size.
Read More:
But the Nest Mini can be improved, thanks to a huge range of third-party accessories. Many of these help stand the speaker up, or mount it on a wall for a smarter, professional-looking installation. Others act as stands to hold the speaker at a better angle for projecting sound across the room, and some create a neat little shelf for the speaker to sit on, right above the wall outlet powering it.

Here are some of our favorite stands and mounts for the Nest Mini in 2020.
Amortek Outlet Wall Holder – $6.99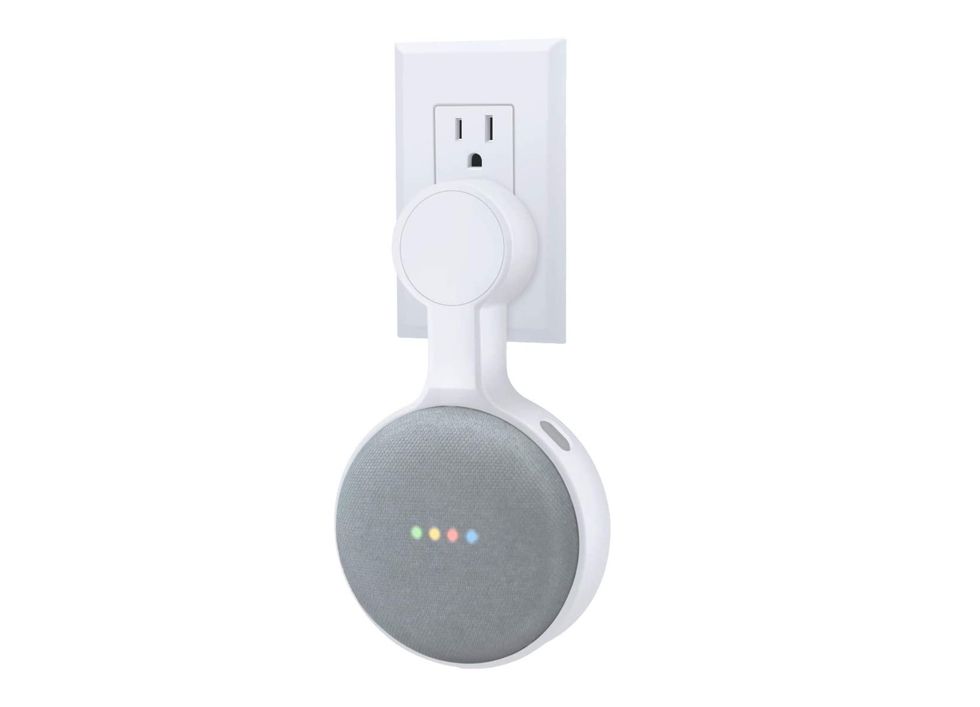 The mount neatly suspends your Nest Mini from a wall outletAmortek
Designed for the Nest Mini, this simple wall mount accommodates both the speaker and its U.S. wall plug, with the cable neatly wrapped up inside.

All you have to do is fit the speaker, plug and cable into the holder, then plug it into a wall outlet, and your Nest Mini is now neatly suspended on the wall, with no cable to trip over, while the upper outlet remains unobscured.
This setup works best on wall outlets that are high up, like those above your kitchen work surface, so that the speaker and its microphones are closer to head height and easily within range for talking to the Google Assistant.
Mount Genie Pedestal – $9.99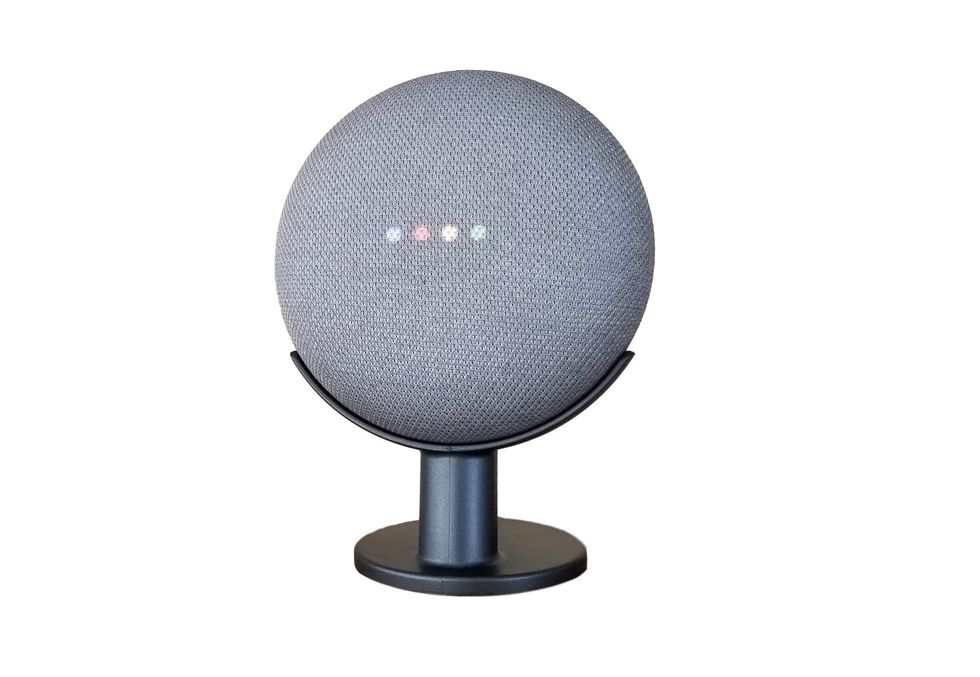 The stand makes it easy to see the Assistant's notification lightsMount Genie
This is designed to work with both the original Google Home Mini and the newer Nest Mini. By simply raising the speaker upwards, its sound should be projected further into the room – especially if your Nest Mini is in the corner, where sound would otherwise bounce off the nearby walls.

Equally useful is how the stand helps you see the Nest Mini's LED lights on top. That way, you can always see when the Google Assistant is listening, and when the microphone is muted (and the lights are red).
Screwless Wall and Ceiling Mount – $12.99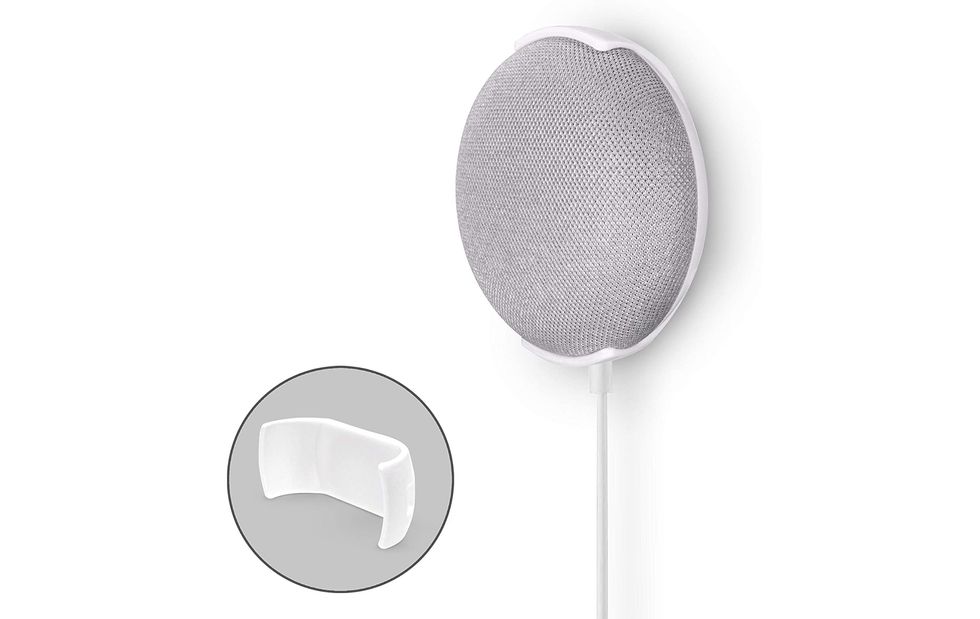 Screwless mount sticks to walls using 3M adhesiveBrainWavz
If you don't want to drive screws into your walls to mount a Google Home Mini or Nest Mini, this option uses 3M adhesive instead. That way, you can stick the mount to any flat surface, like a wall, an item of furniture, or the side of your desk, and clip the speaker into place.

The mount can then be removed at a later date, without causing any lasting damage – perfect if you are renting and your landlord objects to screwing anything into the walls. The mount simply clips to the speaker, and can accommodate both models of Mini.
Wali Wall Outlet Shelf – $7.99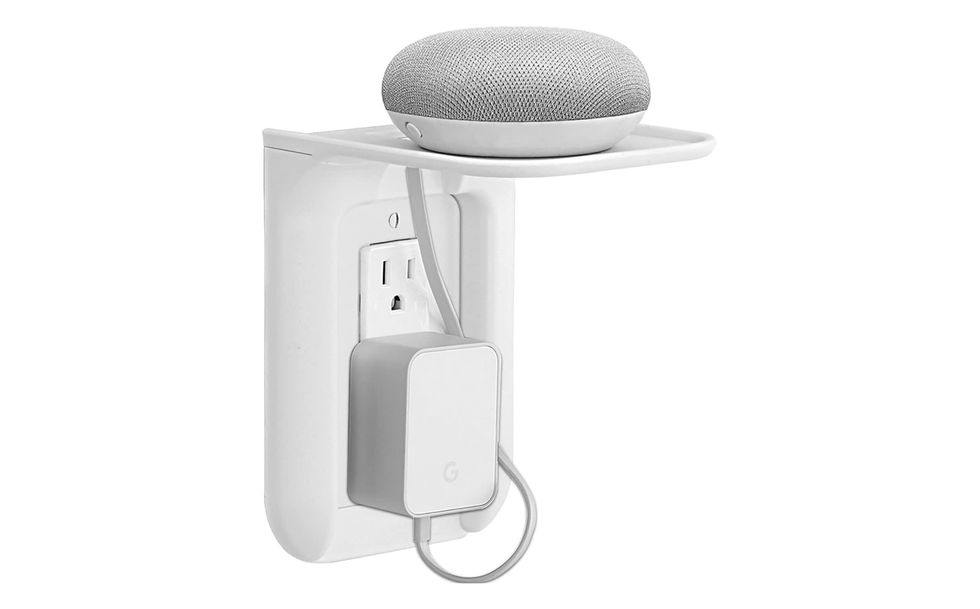 Wali wall outlet shelf for Google Nest MiniWali
Designed for a wide range of products, this shelf attaches to the surrounding plate of a standard two-socket wall outlet, giving you space for your Nest Mini, Google Home, or Amazon Echo Dot. The shelf is 4.25 inches wide and 5.0 inches deep, and can support a weight of up to 10 lbs, so larger speakers like the Sonos One can also be held up by it.

There is no integrated cable management system, so you will want to tie up any excess cable and fix it to the underneath of the shelf, so it's out of the way. Alternatively, if you are using a USB-powered speaker, like earlier models of Echo Dot, you can simply use a shorter USB cable than the one it came with.
Elecom Flower Stand Speaker Mount – $20.99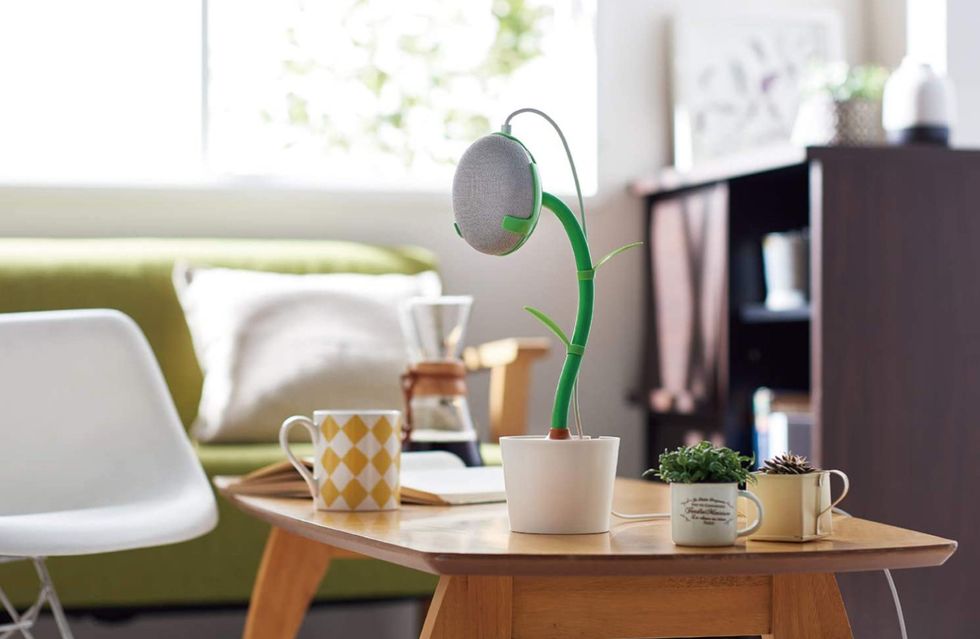 Nest Mini flower pot stand by ElecomElecom
A bit of fun for the kids' room, this speaker stand looks like a house plant in a pot. The arm is flexible so you can adjust how the speaker is positioned, and it is designed to work with both the Google Home Mini and newer Nest Mini.

The stem also neatly acts as a way to tidy up cables, as the wire can be fed in through the top of the stem, then out the back of the pot.
Kiwi Design Rechargeable Battery Base – $21.99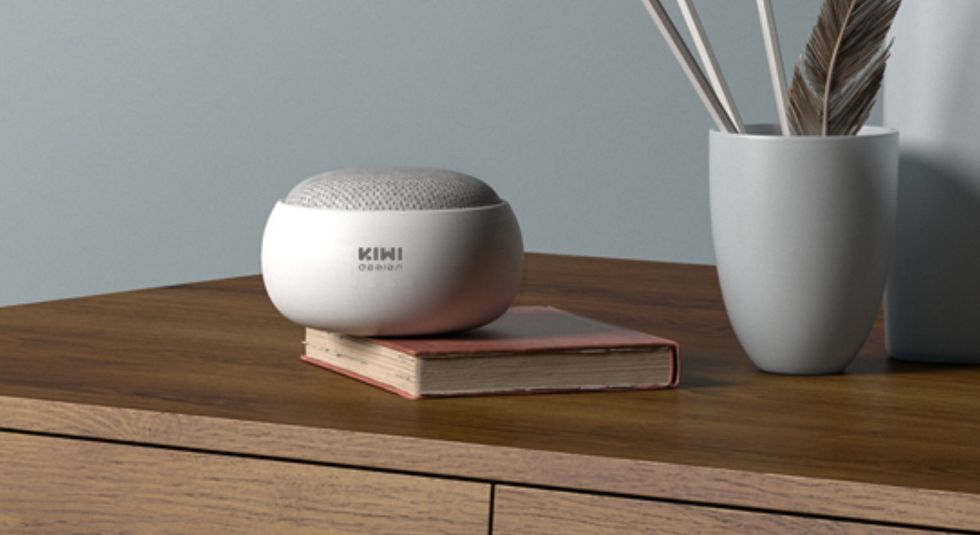 Google Home Mini battery base by KiwiKiwi
If you want to make your Google Home Mini more portable, then consider this rechargeable battery case. It connects to the USB port of your Home Mini (but is not compatible with the Nest Mini), and provides up to 12 hours of use, thanks to a 7,800mAh battery.

You could always plug the Mini into a battery pack, but we like the neatness of this base and how there are no cables or connections on display. It is available in black, gray or coral to match your Home Mini.
Mount Genie Built-in Wall Mount – $14.49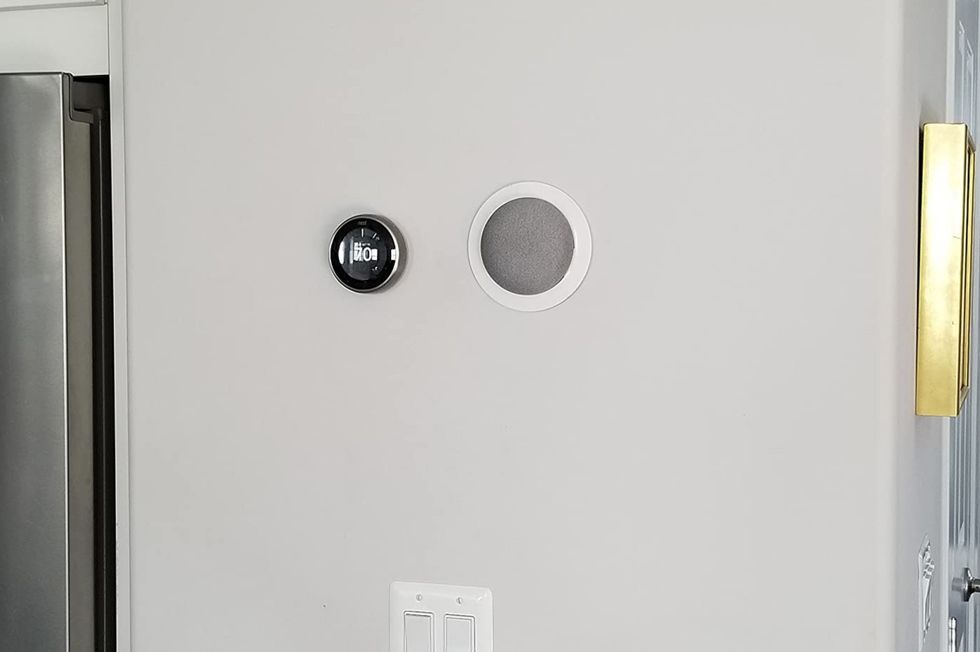 Mount Genie mount for Nest Mini creates a wire-free installationMount Genie
This is undoubtedly the most professional way to wall-mount a Nest Mini in your smart home. Providing a flush finish against the wall, this mount uses drywall tabs that don't have to be screwed into the wall, and instead slot secretly into a hole in the wall.

The mount comes with a custom-angled six-foot extension cable for powering the Nest Mini, and Mount Genie also offers a power-over-Ethernet option, for if your home already has Ethernet cables in most rooms.
Once mounted and connected to a power supply, the Nest Mini sits flush against the wall, with no visible cables on display. You could mount one on any internal wall of your home, for a truly professional look.
Check out The GearBrain, our smart home compatibility checker to see the other compatible products that work with Google Assistant enabled devices.