Netgear is adding to the Meural line of frames, launching a new photo-sized display, a smaller version of the Meural Canvas. The WiFi Photo Frame can showcase photos added to the Meural app, as well as short 15-second videos, without audio. Plus, you can show Live Photos from Apple's iOS platform.
At 15.6-inch, the frame fits into the line of smart photo frames, including Aura's new Carver, but also folds into the Meural line. It has an anti-glare screen, and also a woodgrain trim around the edges. It can also stand vertically and horizontally, using a metal stand in the back, and be hung on a wall as well.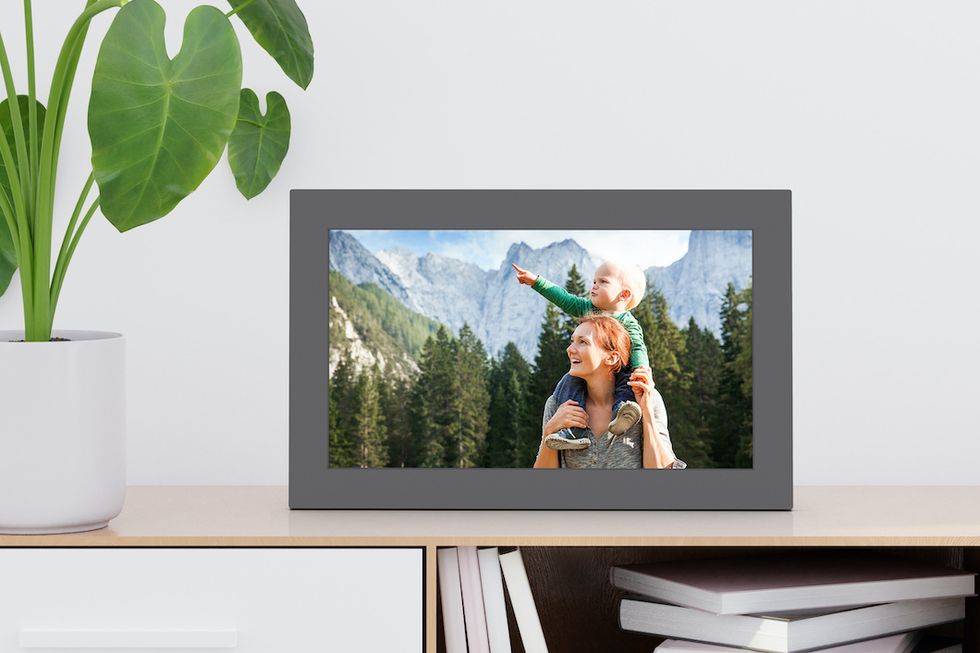 The Meural WiFi Photo Frame Can be displayed vertically and horizontally, as well as hung on the wallMeural
The Meural WiFi Photo Frame also operates like the other Meural frames, like the Meural Canvas II, with gesture controls. Waving up shows you the location and data of images, information picked up through a photo's metadata. You can show photos at any speed you want, and you can share access with family and friends so they can upload images to a frame as well. Playlists of photos can also be scheduled, so you can have them play at certain times of the day.

The frame has sensors inside which automatically tune the brightness depending on the amount of light in a room. And when it senses a room is dark, the frame will put itself to sleep.
Like the Meural Canvas II, the new photo frame can also display artwork from the Meural library, a $69.95 a year service that can push everything from a Van Gogh to a Klimt into your home. One membership can be shared across three frames and one of the Meural Canvas devices as well.
Meural is also adding new content to the library, including the Peanuts comic strips by Charles Schultz — a new one every week — along with images designed to help de-stress viewers, including photos from Sharecare, a digital health company, that are beaches, sunsets and sunrises, and also forests, part of the forest bathing trend.
The new Meural WiFi Photo Frame is available on Netgear's site now, and is priced at $299.95.