Neutrogena is finally offering a custom sheet mask made for customer's faces two years after its debut at CES 2019. The moisturizing beauty mask, MaskiD, is designed to fit someone's specific facial shape, and infused with balms that fit their unique needs.
Originally, the mask was meant as a spinoff of Neutrogena's Skin 360, a $60 camera attachment that could be snapped on to a smartphone to take magnified images of a customer's skin. With LED lights, the attachment grabbed a deep dive look at the upper layer of a face, and then served up ideas on how to improve the quality, as well as suggested products from the company.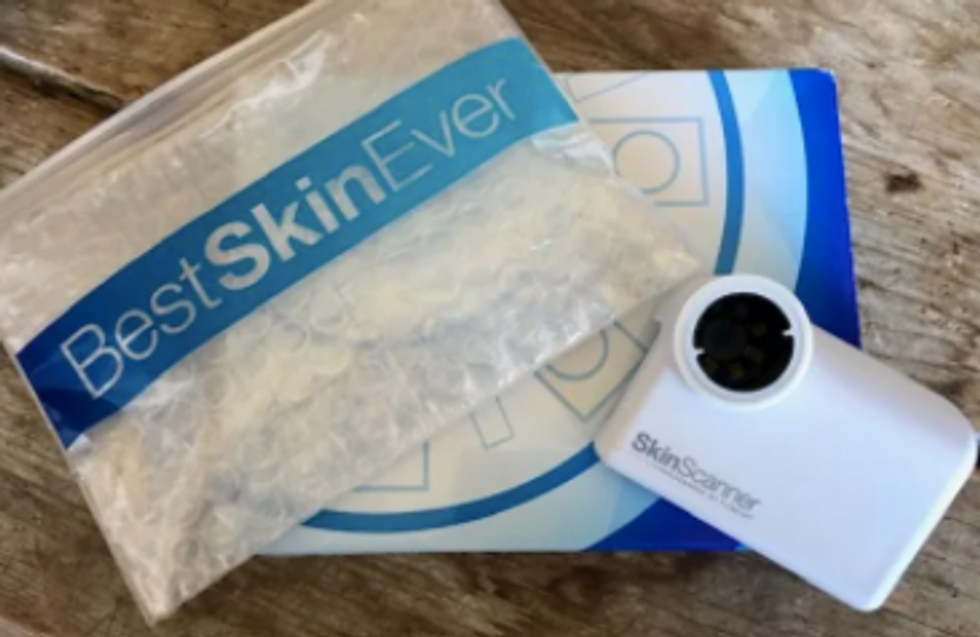 Neutrogena first debuted the custom MaskiD in 2019, when it launched the $60 Skin360 ScannerGearBrain
Today, that attachment isn't needed and instead customers can snap a photo of their face, which measures the details of their nose, mouth and other features to read their dimensions. Neutrogena also isn't exactly selling the masks right now. Instead the skin care company has started to give them away — 100 a week — through a private Facebook group, "A Look Behind The Bar".
People need to ask to join the Facebook group, but admittance is fairly immediate. In there, Neutrogena is dropping posts asking people to be beta testers so they can try out on the masks themselves. Testers will need an iPhone X or later, and will also have to download a version of the Neutrogena Skin360 app (the company sends it to those chosen to test the mask), in order to use the mask correctly.
Neutrogena is running the giveaway for six weeks through the Facebook group, and will then collect feedback from those who have tried the mask, using their information as they look at potential future products — possibly, even, eventually, this mask.