Like GearBrain on Facebook
At CES 2019 , we hit the hallways, press conferences, booths and convention halls to quiz, question and critique the technology people told us would transform your lives. We made our own decisions, and found 14 services, toys, kitchen gadgets and cars — among other products —that we think are the best the show had to offer.
Whether you're concerned about wasting food, are truly tired of companies tracking your life, or have a parent you're worried about who is living alone, we believe these 14 really do have the potential to shift your life substantially in the coming year. Here are GearBrain's winners of the Best of CES 2019.
Vive Reality System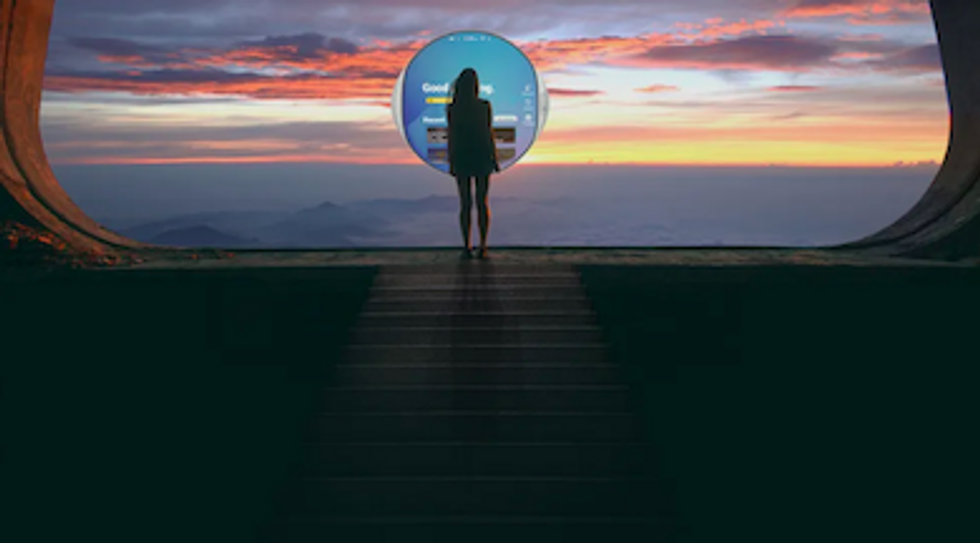 Vive's vision for VR includes playing music and navigating the web Vive
Following virtual reality has been a true roller-coaster ride. Gaming aside, the way VR would eventually catch on with consumers has never been entirely clear. Even IMAX pulled the plug in December 2018 on its VR Centers. At CES, however, we heard Vive explain how VR will actually become a useful presence in our lives. We've certainly heard about VR shopping before (Ikea and Alibaba have taken a swipe at that already), and the idea of surfing the web in virtual reality is not new either. But Vive laid out a path that started to sync VR into our lives that didn't necessarily involve being jacked into VR headset and playing "Rez Infinite." Instead, we're seeing how we'll use VR to navigate the web, play music, and yes of course, play games. Sure, there's a new consumer VR headset coming from them this year (it's called Cosmos ), but it's the vision Vive finally wove that we like, and we think consumers will see too.

Hive Link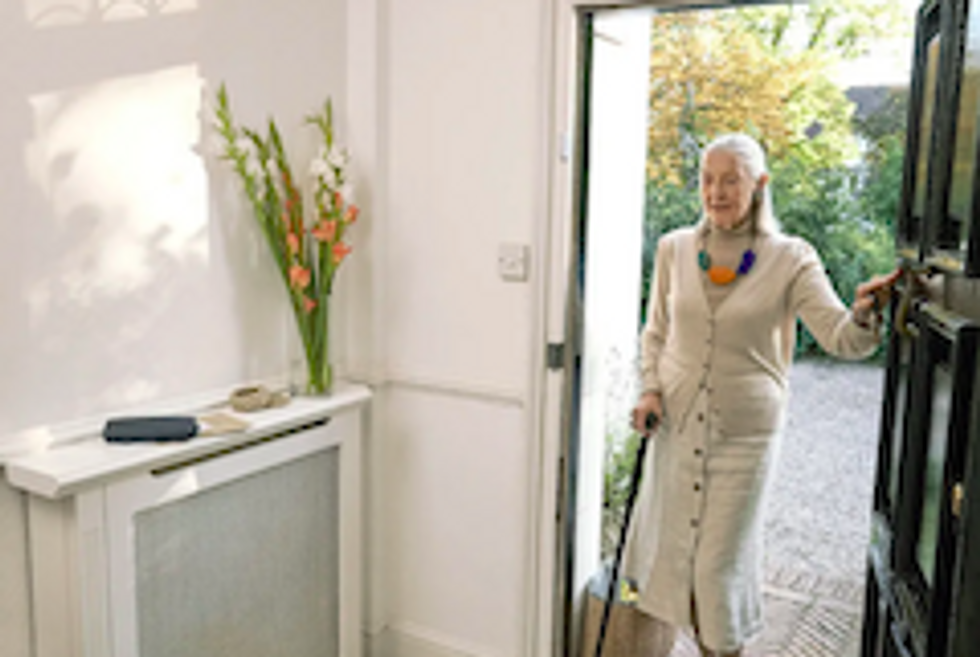 Hive has a series of motion sensors that can alert people if someone they love is not following their usual routine Hive
Aging parents are a growing concern in the U.S. The number of people over the age of 65 is expected to double from 46 million in 2016, to more than 98 million by 2060, according to Population Reference Bureau . We like Hive's approach to taking care of family who may not live with us, but still need some support.

Tapping into a series of devices including door and motion sensors, its Hive Link network lets you know if a someone you care for may not be following their usual routine. Perhaps they left a front door open — or the refrigerator open — you can see that activity, and also get a ping that something needs attention. Crucial? There's no camera, so privacy isn't crossed. The service, now live in the U.K., and has plans to come eventually to the U.S.
Motiv Ring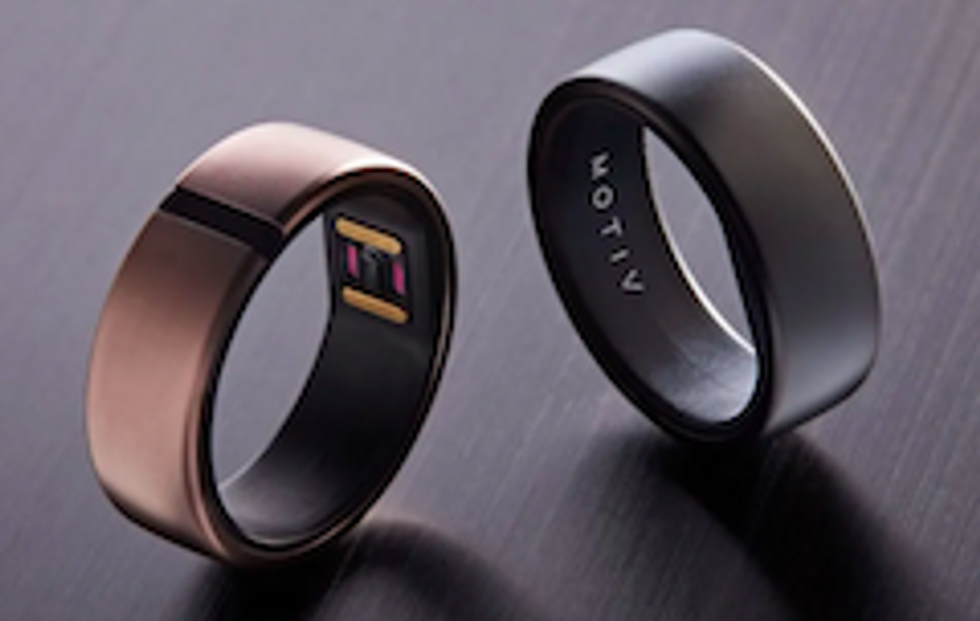 Motiv uses gait analysis to identify wearers Motiv
The Motiv Ring is a smart ring which already tracks your fitness, sleep and heart rate, but an update announced at CES 2019 will use the way you walk to identify you.

Using a gait analysis system called WalkID, the Motiv can identify you with over 90 percent accuracy, which the company says can be used to authenticate you online. Motiv says this will form part of a two-factor authentication system when logging into online services, and that the unique patterns of your heart rate can also be used to identify you.
Such security also means the ring can be used to make NFC payments, as you would with a smartphone or watch today. Motiv says the payments system will come online later in 2019.
Withings BPM Core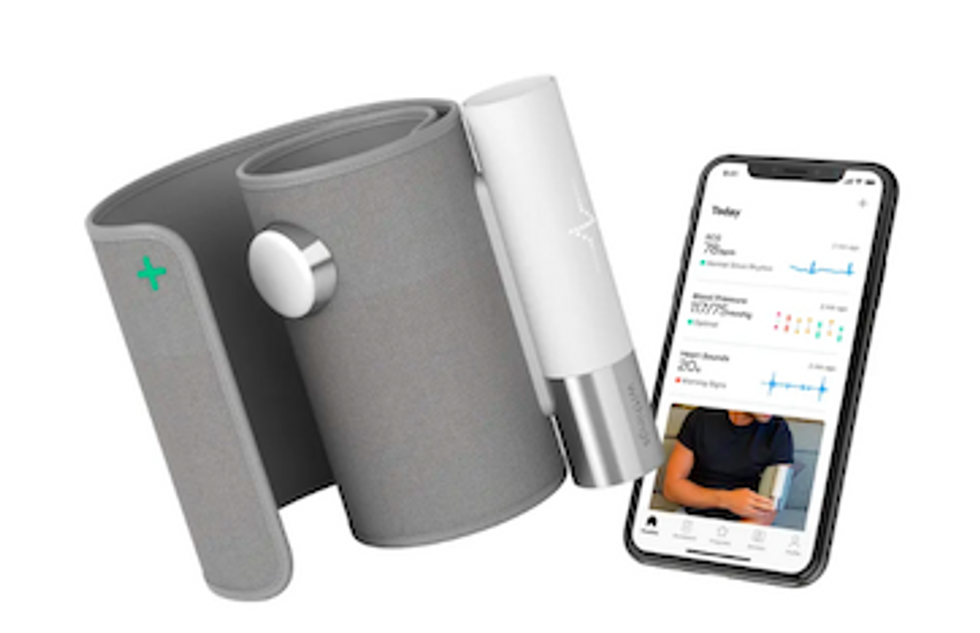 BPM Core can read blood pressure, blood flow and ECG Withings
The ability to watch over our health at home — or anywhere — is an important first step to catching issues earlier, potentially saving lives. Withings' new BPM Core is a shift away from smartwatches that can read an electrocardiogram or ECG (although they one of those too) to a medical device that's priced for consumers. In just 90 seconds, the cuff can take blood pressure readings, an ECG, and also the blood flow near the heart to read potential valve issues which can pick up potential signs of valvular heart disease. It's priced at $249.95 — and you don't even need your smartphone. (Available on Amazon.)

Matrix PowerWatch 2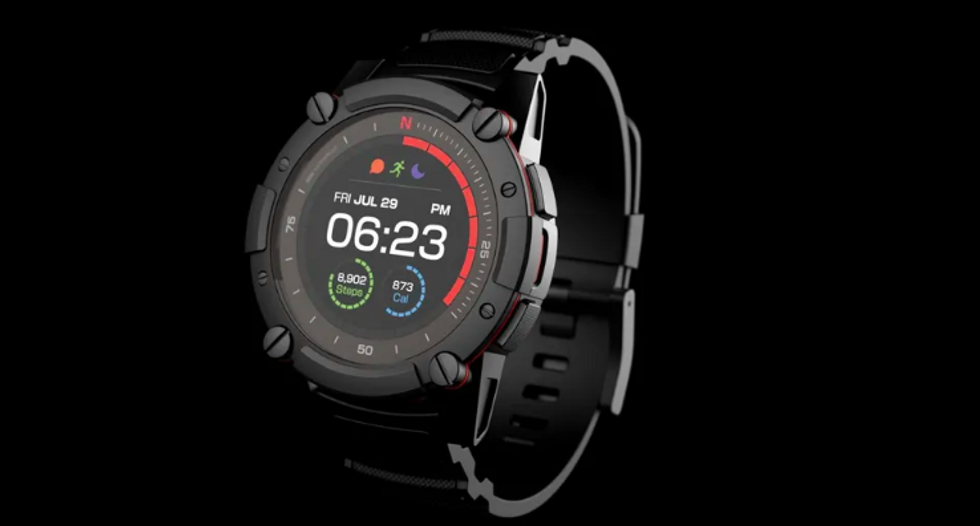 The Matrix PowerWatch 2 never needs charging Matrix
Battery life is a problem with smartwatches , which often need plugging in every night. The PowerWatch 2 by Matrix does away with this problem by never needing charging; instead, it draws enough energy from the wearer's body heat and a solar panel to never run out of juice.

The original PowerWatch worked in a similar way, but lacked the crucial fitness-tracking features of the second-generation device, which runs Google Fit. With this software onboard, the watch can track your daily steps, exercise, calories burnt and sleep patterns. The new model also features a full color display, and a heart rate monitor.
The PowerWatch 2 will retail for $499 when it goes on sale in the coming months, but investors who pledge through the Indiegogo campaign (which has already reached 500 percent of its goal) will pay just $199.
Winston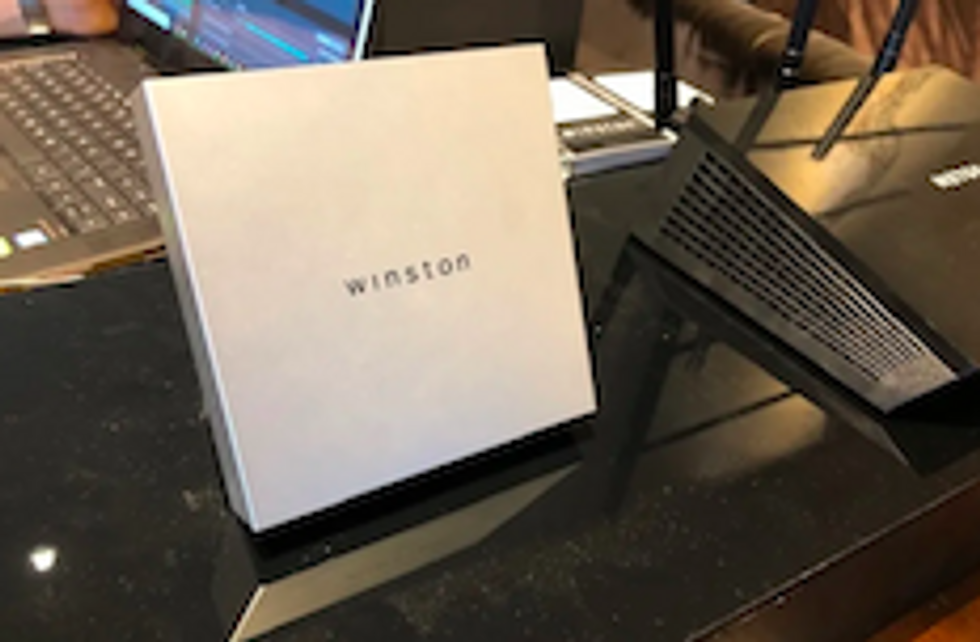 Winston can encrypt you, and make you anonymous, essentially, online GearBrain
Maybe you feel you've given up when it comes to your privacy, accepting that every time you're on the web, every app you launch, you're going to be tracked and mine for each step, click and glance you take. It doesn't have to be that way, believes Richard Stokes, the founder of Winston . The filtering system, which operates through a small desktop box, runs through your router and cable modem and catches every time a device or application pings online over your Wi-Fi. Winston is a bit cheeky — cloaking your location, encrypting your information and essentially making you anonymous. (And did we mention it also speeds up your connection online?) The whole device is $249 and it's "simple enough, so mom can use it," Stokes says. And frankly, we think she — and you – should.
Byton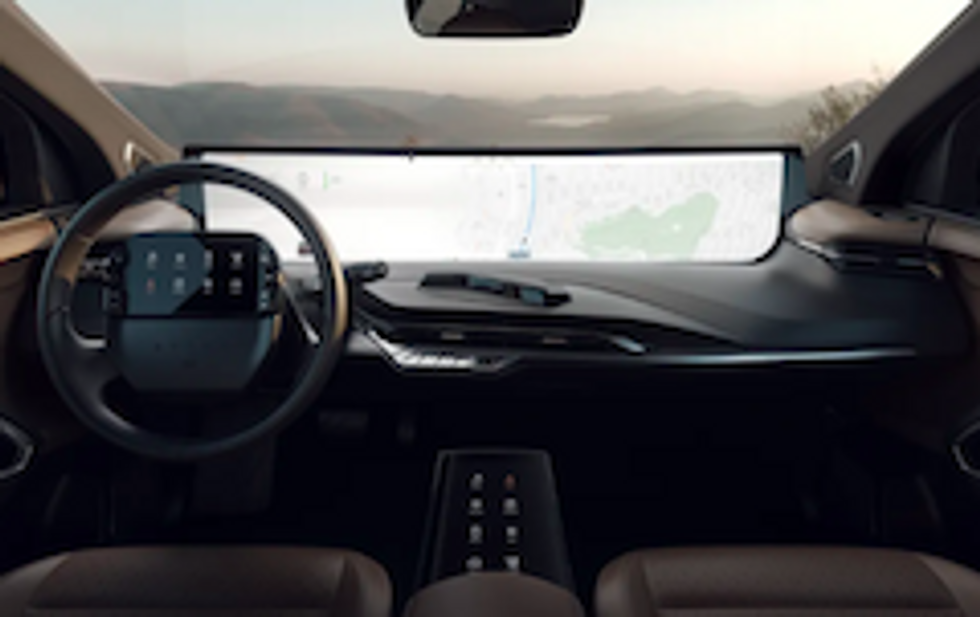 Byton's M-byte has a 48-inch display that runs along the entire dashboard Byton
Byton bucked the automotive trend as CES 2019 by revealing a production car which looks even more futuristic than the concept it is based on. Coming a year after said concept, the M-byte has an interior unlike any other series production car, featuring a huge 48-inch display running the whole width of the dashboard, an innovative touchscreen in front of the steering wheel, and a second touch screen between the driver and front passenger.

And yet despite the car's concept-like displays, the Byton's interior is one which has clearly been designed thoughtfully. There are traditional indicator and wiper stalks, for example, and physical buttons for the automatic gearbox and key media controls. For all its concept looks, the M-byte makes a great deal of practical sense - it also happens to be a $45,000 electric car with a 200-plus mile range and the Tesla Model 3 firmly in its sights.
Sphero Specdrums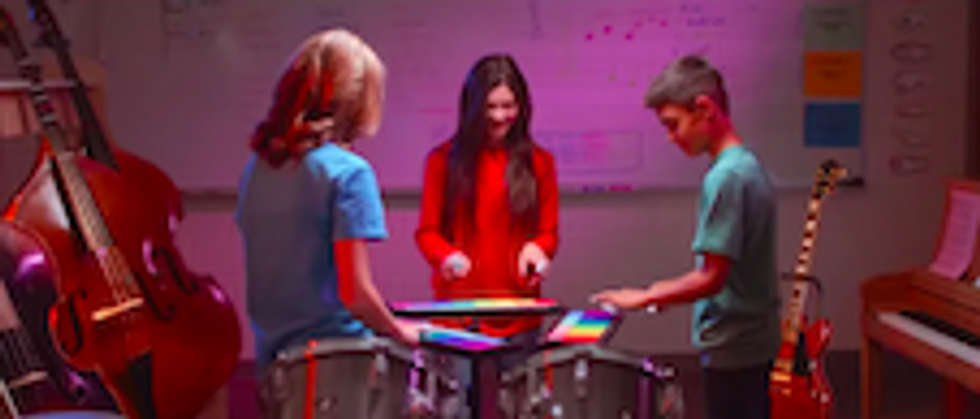 Sphero Specdrums are connected rings that turn physical movement into music Sphero
How about a visual learning device that can help your child become a music creator? Thanks to Sphero , that can happen today with its new product, Specdrums . Included is a connected ring that turns colors into music with a single tap, plus a flexible keyboard. But the real fun is how the toy can turn anything — even an orange — into a musical instrument. It's only $64.99 and a great way to help turn kids into music creators, any time anywhere.

LG Signature Series OLED R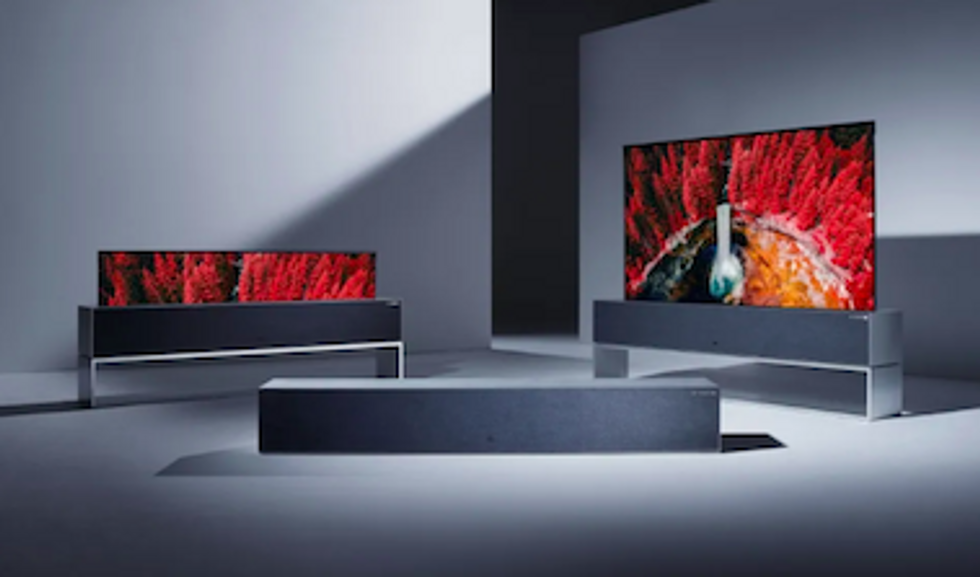 The OLED R from LG is a 65-inch panel which rolls away into a soundbar LG
A year one from showing off a rollable TV concept, LG says the Signature Series OLED R will be sold as a commercial product later this year. The world's first rollable TV , the OLED R features a 65-inch panel which is just 3mm thick and rolls away into a sound bar which doubles as a storage unit when not in use.

As well as functioning as a television, the panel can be retracted to act as a wide, shallow display for when you want to play music, or view images. Finally, it can be rolled away entirely, while the sound bar remains in use. That way, the TV doesn't permanently block out natural light when placed in front of a window.
LG says the mechanism and display can be unrolled and rolled up again 50,000 times, which means a potential life of over three decades if used a couple of times each day.
Qualcomm Snapdragon Automotive Cockpit Platforms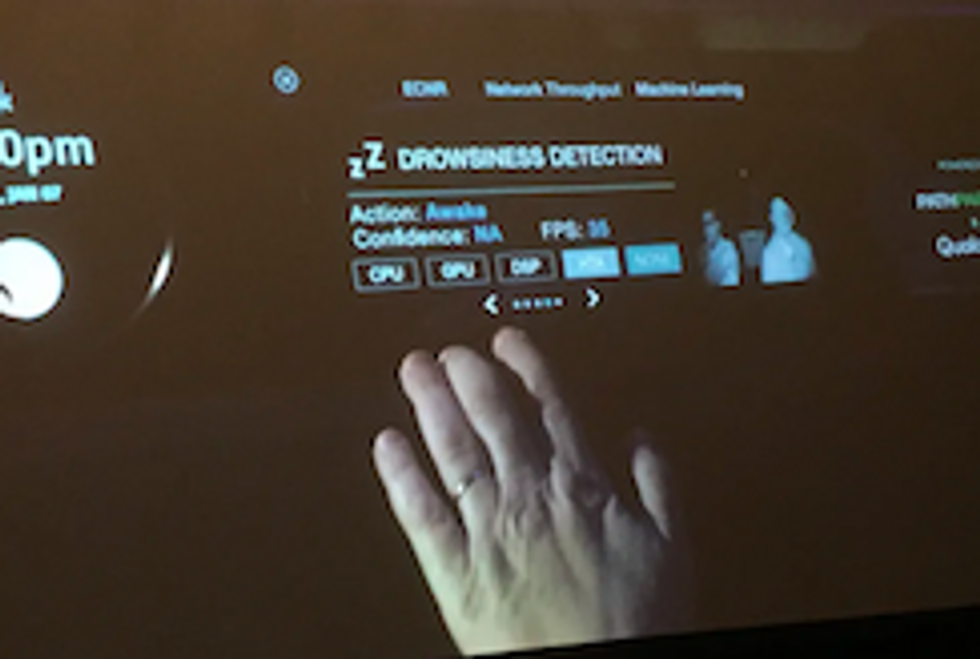 Qualcomm's AI platform for cars will notify passengers when drivers are distracted GearBrain
As car manufacturers look to enhance and personalize in-vehicle experiences especially with 5G coming to market, Qualcomm's new fully scalable 3rd Generation artificial intelligence (AI) platform offers new and innovative in-car experiences that will help meet consumer demand as well as keep them safe while driving. Functions like notifying the passenger when the driver is distracted while driving (i.e. falling asleep) will be game changers thanks to Qualcomm's Snapdragon Automotive cockpit platforms.

North Focals
North Focals smart glasses now have Amazon Alexa baked inside GearBrain
Half a decade on from the demise of Google Glass as a commercial product — and a year or so after it entered the Museum of Failure — North Focals have demonstrated what the next generation of smart glasses should look like.

Looking and feeling much like a regular pair of spectacles, the Focals are designed to fit each customer perfectly, thanks to North taking measurements of their head and pupil distance during the ordering process.
Designed to keep out of the way as much as possible, the Focals discretely project a simple interface into the wearer's right eye, delivering notifications and walking directions. There's also Amazon Alexa baked in for controlling your smart home devices with voice commands, and — unlike Google Glass — there's no privacy-threatening camera to worry about.
Ovie Smarterware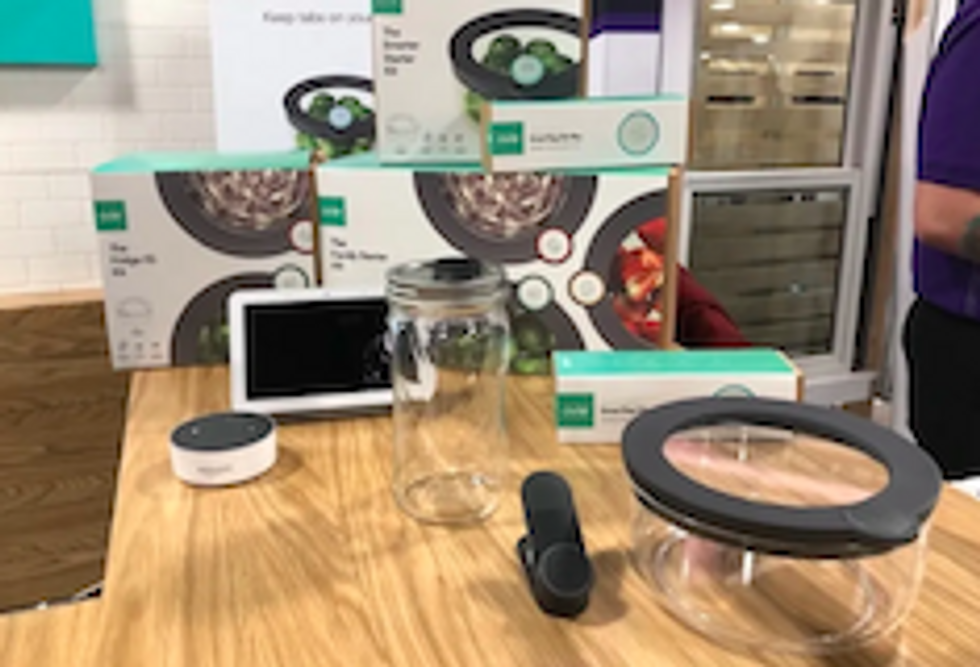 Ovie Smarterware are connected tags that show how long food has been in the refrigerator GearBrain
Co-founder Stacie Thompson says her goal in life is to be successful at all things, including food management. Ovie Smarterware is her weapon for the later, a connected tag that attaches to food containers, giving updates on how long what's inside is still good. Between 2012 and 2014, there were about 805 million hungry people on earth, according to the United Nations' Food and Agriculture Organizations— and ending food loss, and food waste, could feed all those people who are chronically undernourished, according to the U.S. Environmental Protection Agency .

Ovie can help people do their part to use what they have — before tossing it away when it goes bad. You do need a hub, and Ovie isn't even shipping until this Spring. But with the product, you can check on what you Ovie'd through Alexa and Google Assistant , or just open up your app. There will be five different versions starting at $65 for just tags and a hub, and going up to $300 for tabs, a hub and food containers designed to snap the tabs in place.
Lenovo Smart Tab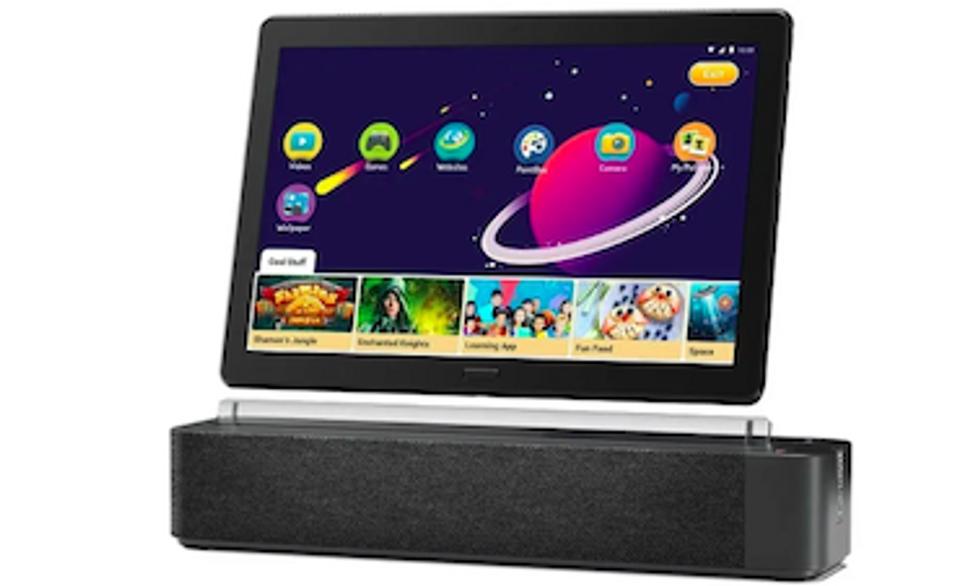 The Lenovo Smart Tab has Amazon Alexa inside as a voice platform Lenovo
If you would like to take a tablet and use it as a smart display like Amazon Show, Lenovo is coming to market with a solution for you. They have introduced the new Lenovo Smart Tab which is a 2-in-1 Lenovo Android 10-inch tablet with Amazon Alexa voice platform and a docking station with a premium speaker tuned by Dolby which is free. By docking your tablet, it can immediately turn into a smart speaker display and function similarly as an Echo Show. It's currently available an comes in two versions: P10 (64GB) for $299 and $199 for M10 (32GB). (Available on Amazon.)

WLABS Toaster Oven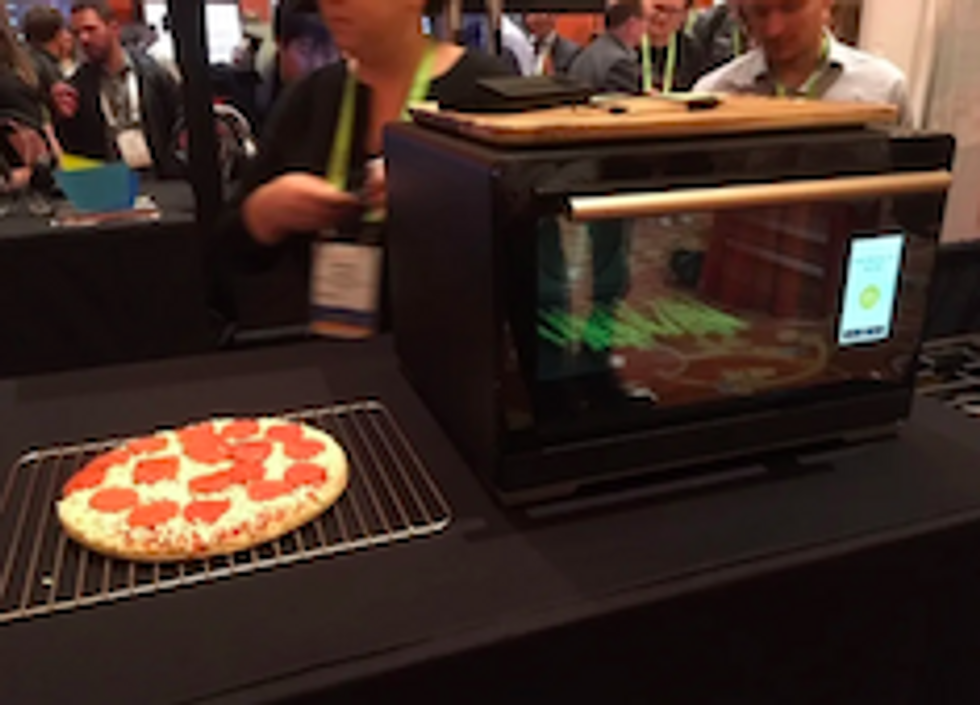 The WLABS smart toaster oven will recognize food placed inside GearBrain
Whirlpool's new smart appliance brand WLABS is launching a new smart toaster oven which can take the guess work out of cooking for "wannabe chefs." All you do is put the food into the oven and the smart toaster oven will recognize the type of food and cook it to your liking. It's the perfect solution for those non-chefs who need a way to make the perfect meal with ease. It's currently available for pre-order on the company's website for $799 and will ship this coming Spring 2019.

Like GearBrain on Facebook