Like GearBrain on Facebook
The design of today's iMac computer has been with us since 2012, and the general look of Apple's all-in-one desktop has remained largely unchanged for over a decade, tracing its roots all the way back to 2007.
Now though, finally, it looks as if Apple is about to give us something new. A last-minute surprise compared to the usual months-long Apple rumor mill, a new iMac launch is a possibility at the company's Worldwide Developer Conference later this month.
Read More:
Kicking off on June 22, this year's WWDC will be held entirely online due to the coronavirus pandemic. However, it is still expected to begin with Apple's usual keynote address, where it will likely give a preview of this year's iOS, macOS, watchOS and tvOS software updates, due out in the fall.
WWDC doesn't always feature a major hardware announcement, but the claim of a new Apple desktop comes from Sonny Dickson, a technology leaker with a good track record for sharing news of unannounced Apple products.
New iMac incoming at WWDC. iPad Pro design language, with Pro Display like bezels. T2 chip, AMD Navi GPU, and no more fusion drive
— Sonny Dickson (@SonnyDickson) June 9, 2020
"New iMac incoming at WWDC. iPad Pro design language, with Pro Display like bezels. T2 chip, AMD Navi GPU, and no more fusion drive," tweeted Dickson this week.

There is quite a lot to unpack here. First, the iPad Pro design language suggests a slim and square-edged design instead of the tapered look of today's iMac. Bezels like the Pro Display — Apple's $5,000 professional screen sold alongside the Mac Pro — will mean far less wasted space around the edges of the screen, compared to the current iMac.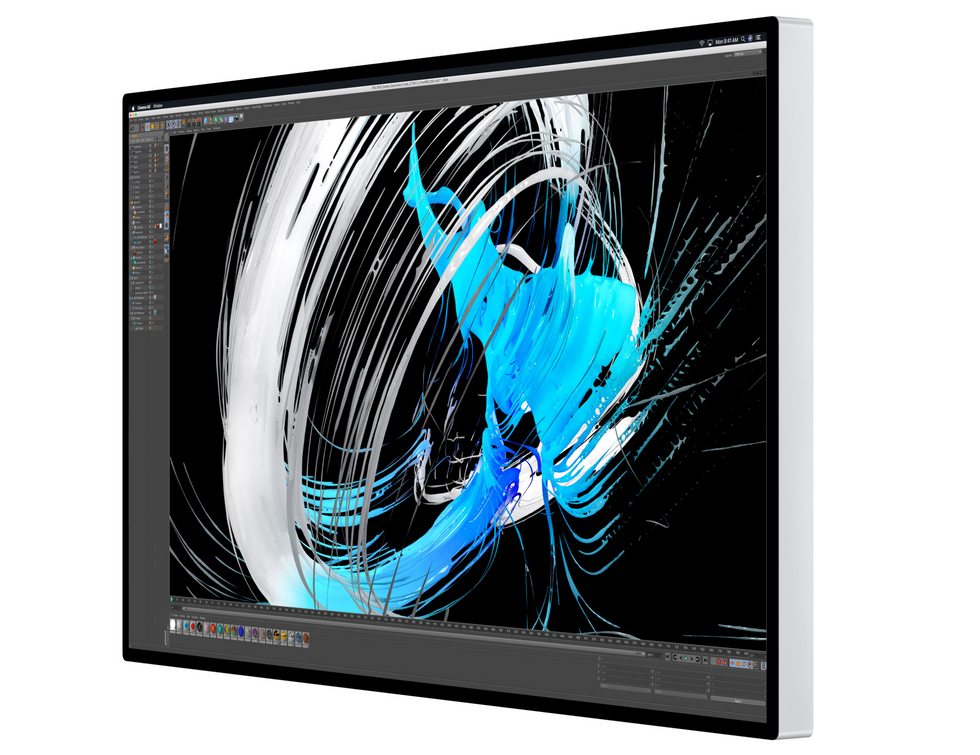 The new iMac is said to look like the Pro Display XDRApple
Apple's T2 chip has a number of features, including the control of Touch ID on the MacBook range. This could mean a new keyboard with integrated Touch ID for the iMac, or even Face ID on the new Mac. The T2 also improves various aspects of Apple's cameras, including tone mapping, exposure control and face-detection-based auto exposure and auto white balance. All of this suggests a big improvement to the iMac's camera.

The use of an AMD Navi GPU should mean improved graphical performance, and the removal of the Fusion Drive means the iMac will finally ditch the option of a spinning hard disk drive, to be replaced by solid state drive storage options across the entire iMac range.
Although it was reported this week that Apple is looking to switch away from Intel and produce its own ARM-based processors, this is very unlikely to happen just yet. WWDC could well be where Apple announces its processor plans, but the new iMac is expected to use Intel processors, with Apple's own coming along in 2021.
From Your Site Articles
Related Articles Around the Web
Like GearBrain on Facebook