A new feature is coming to Twitter starting today, letting everyone decide who can respond to their Tweet, or not. The feature, which Twitter has been testing since May, are a bit like those on Facebook, where users can choose to have posts made public or visible just to friends. With the new Twitter feature, people control who responds.
You can still have the regular Twitter working away, where everyone can respond to anything you say. But you can also choose from one of two new settings — allowing only those who follow you respond, or allow only those who you tag to respond.
The choice is made before someone posts their Tweet and if they make one of the two latter choices, then the reply button will be greyed out and not usable by those who can't add a reply. If the feature is not used, than an emoji of a globe will appear at the bottom, with the phrase, "Everyone can reply."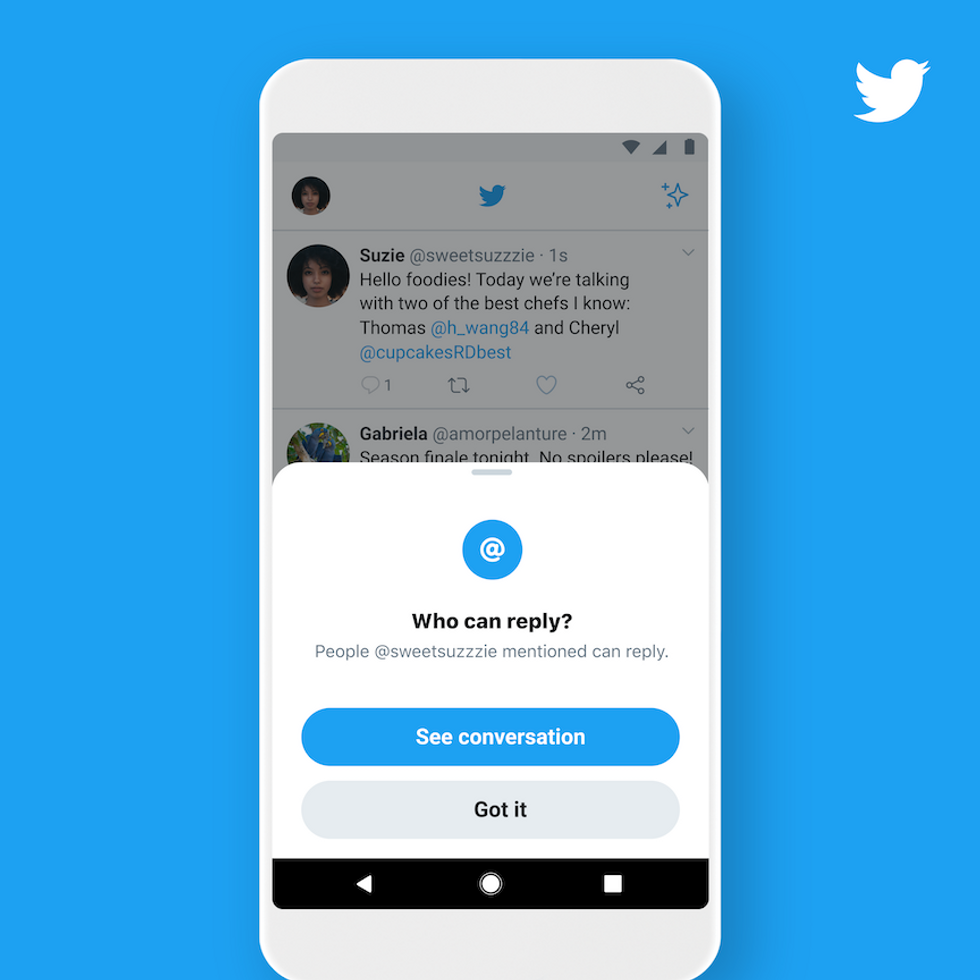 You will be able to see replies, but if someone limits responses, you may not be able to add your own.Twitter
Standard features will still be usable, including retweets, retweets with comments, share and like.

Twitter, in a blog post by its director of product management, Suzanne Xie, mentioned that people felt said they felt "safer" and believed the feature "could lead to more meaningful conversations, while still allowing people to see different points of view."
Twitter also noted that using the feature during tests.didn't cause unwanted Direct Mentions to go up, and 60 percent of those who used the new feature also didn't turn to the Mute or Block option to silence people who were getting into their feed.
The feature will continue to be tweaked, said Xie, including a way to add more people to a conversation after it started, a way to clear notifications if you've been invited to such a conversation, and ways to easily bring up an entire conversation easily — all of which should roll out in a few months.