As promised, Twitter has begun testing one of its most aggressive anti-trolling features to date, limiting who can reply to certain tweets.
The function, which is currently available to just a few users globally on the iOS and Android apps, and through twitter.com, adds a new option when composing a new tweet, letting the author limit who can reply.
Read More:
By default, tweets are sent as normal and anyone with a Twitter account can reply. But the author can choose to change this so that only the accounts they follow can reply, or only the accounts they tag in the tweet can reply. Finally, the author can set the system so that no account at all can reply to their tweet.
Twitter's Suzanne Xie said in a blog post introducing the feature: "Twitter is where you go to see and talk about what's happening. But sometimes, unwanted replies make it hard to have meaningful conversations."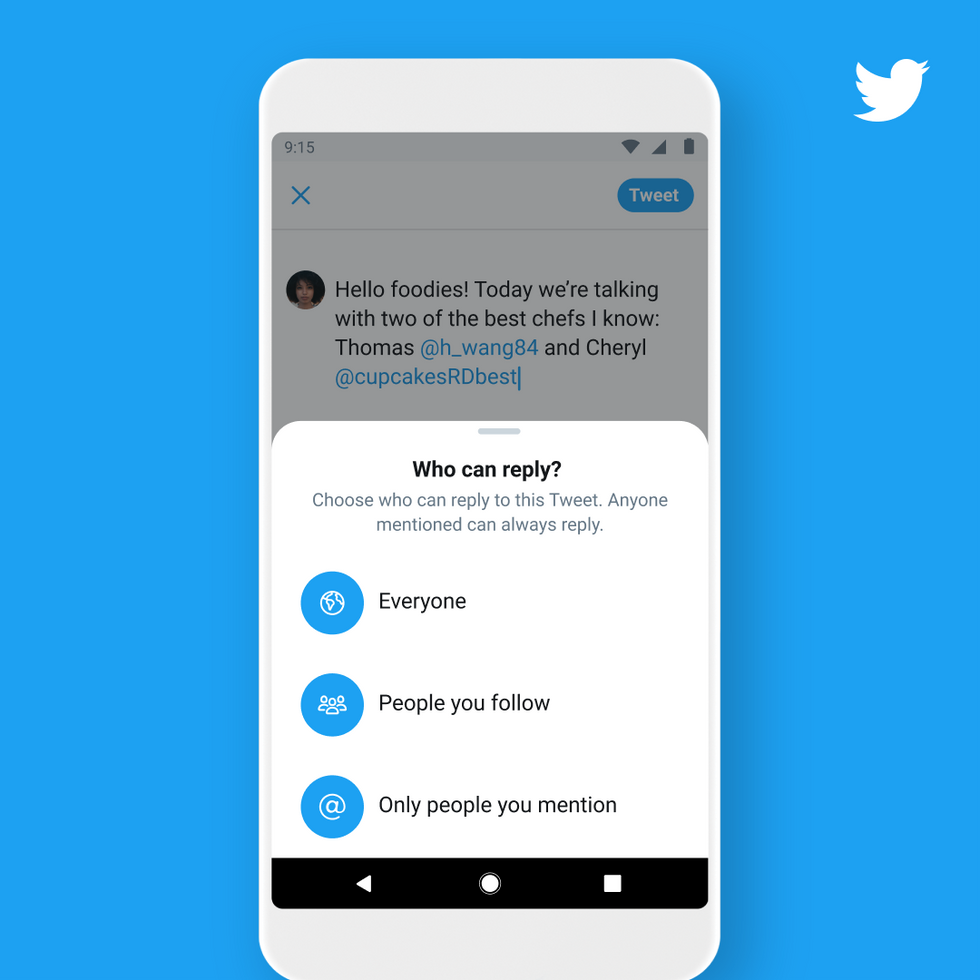 New options for setting who can reply to a tweetTwitter
Without saying so directly, Twitter is once again tackling its trolling problems, where tweets from certain users (or about certain topics) are met with torrents of abuse, often from strangers.

If any of these limitations are put in place, the tweet (and all of its replies) can still be liked by anyone, and retweeted (with a comment, if desired) by anyone. So while you can't reply to a tweet you haven't been included in by the author, you can retweet it and add your own thoughts, if you so wish.
If a tweet has reply restrictions applied to it by its author, a message appears below stating: "People they mentioned can reply". Clicking on the tweet reveals another message, saying: "A conversation between [account name] and people they mentioned in this tweet."
To demonstrate the feature Twitter's communications account tweeted: "Reply if you want to be verified!" but set the tweet so no one can actually reply.
Although the main focus here is clearly on weeding out abuse and trolling, Xie suggests a few other uses for the new system. "Maybe you'll host a debate on the benefits of pineapple on pizza with fellow pizza pals or invite a panel of distinguished guests for a fireside chat. You could even play a game of tic-tac-toe for people to follow along without messing up your moves."