Volkswagen is to reveal a new ID electric concept car at an event in Los Angeles on November 19.
The event will take place at the Petersen Automotive Museum ahead of the LA Auto Show, where a number of new electric cars are expected to be unveiled, including a Mustang-inspired SUV from Ford.
Read More:
While many concept cars cannot be taken too seriously, Volkswagen's ID range is different, as these vehicles give a clear picture of the company's future plans for electric vehicles. The ID hatchback concept recently transformed into the ID.3, a small electric family car which is now on sale in Europe and set to undercut the Tesla Model 3.
We can't determine much from VW's latest ID concept, other than it has four doors and seemingly a large trunk. Although not named yet, the concept is expected to be an updated version of the ID Vizzion shown off by VW in early 2018.
As well as revealing the car itself, the event in Los Angeles, called 'Building an Electric Future' will hopefully outline VW's plans for electrification in the US, as so far the company has focused more heavily on Europe.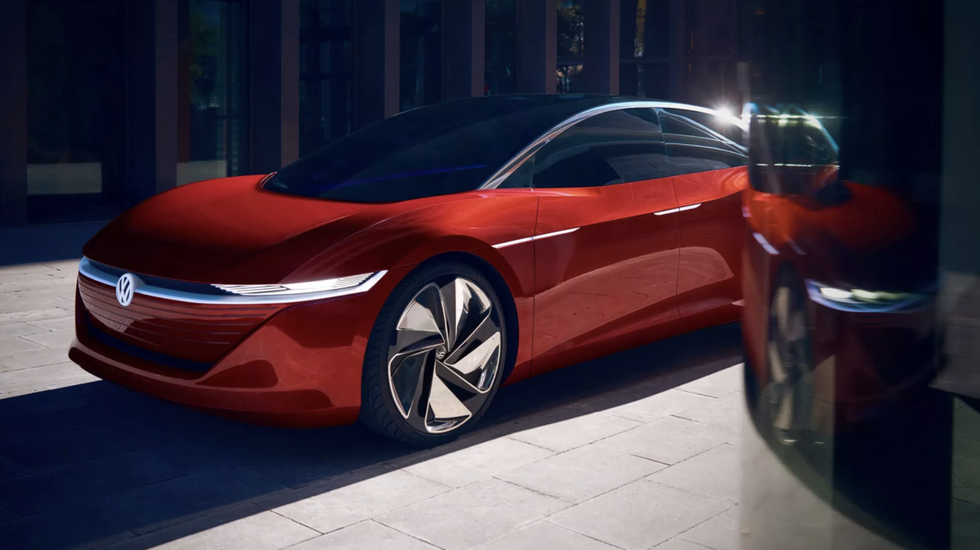 The new concept could be an update to the ID VizzionVolkswagen
As part of the announcement, Klaus Bischoff, executive director of VW's design division, said the event "gives a behind the scenes look at making the new age of electric and autonomous mobility happen. It shows varying perspectives from the point of view of the designer, the manufacturer, and the consumer."

Volkswagen is describing the concept vehicle as "accessible and unlocked", so it will hopefully have an interior - something often missing from concept cars.
With a bit of luck, this concept will turn into an electric Volkswagen sedan sold in the US in the next couple of years.