Sneaker drop Nike's latest limited release sneakers can only be found through a treasure hunt. Collectors who want their chance to buy Nike SB Dunk High Pro "Momofuku"—a collaboration between Momofuku hipster chef David Chang—have to first download Nike's SNRKS AR app. And then you're only given an opportunity to buy the sneakers if there are any left? Sound complicated and coveted? Kind of like an adult scavenger hunt? Here are the details.
Step one: Download the SNKRS app which only works on iOS devices. (Sorry Android users.) Step two: Locate one of the SNKRS posters that are outside Momofuku restaurants in the U.S.—or find the 'Behind the Design' post about the sneakers on the SNKRS app. If you're in the app, find the rotating .gif of what Nike calls the "hidden Dunk" and tap on it which should open your camera.
Now, find Momofuku's menu online (like, uh, below) or aim your camera at one of the posters outside a Momofuku, and then tap. An augmented reality image of the shoe should appear —plus an invitation to buy one if, and only if, they're not sold out. We seriously want to know if you ponied up to play this new kind of shopping scenario, and if you scored the sneakers. Because we're not buying (even though we're giving a nod to the AR hack.)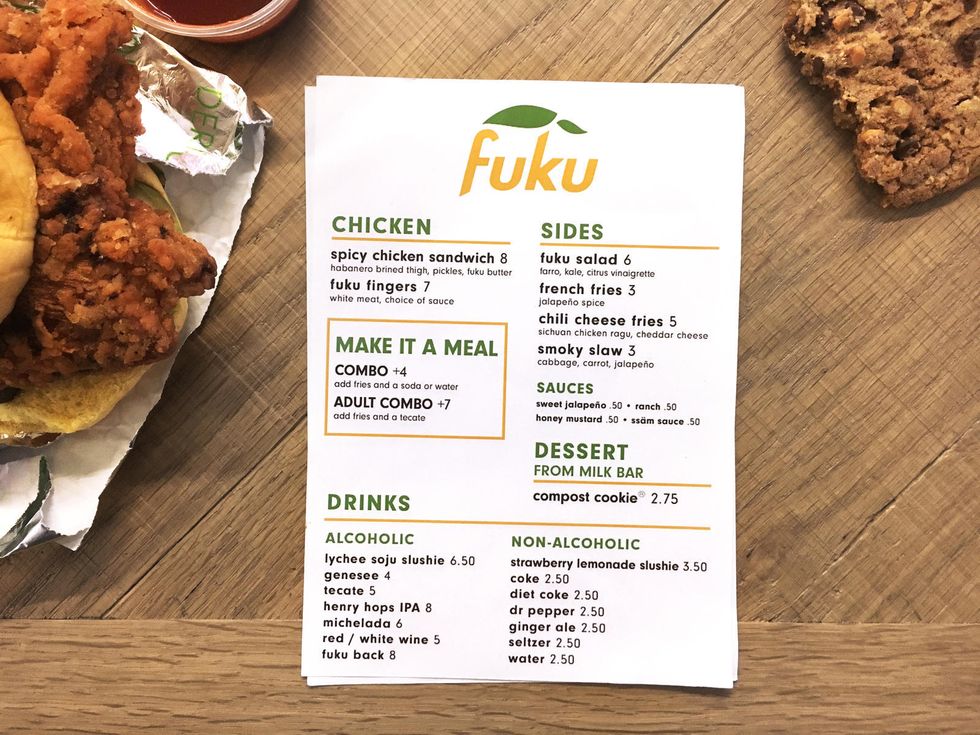 Momofuku menu is a gateway to more than just David Chang's signature chicken.Photo courtesy of Nike
Sensory overload Do noisy, overcrowded cities give you anxiety? You're hardly alone, and now there's actual proof. A study from Nottingham Trent University in the UK, published this month, looked at how noise impacted heart rates on those who traveled around Nottingham's city center for 45 minutes. Participants wore a Microsoft wristband and downloaded an app called "EnvBodySens." Noise level increases directly affected heart rates, increasing them, with researchers now suggesting city planners consider noise when designing urban spaces. "The study showed that not only higher noise levels have a stressful effect and are harmful to health, but that lower noise levels can cause adverse health effects too," wrote researchers.
Alexa skills Alexa can do more than deliver the weather and the news. GearBrain is committed to publishing smart home hacks that let you control your IoT devices via Alexa. Our latest Alexa Skills list includes home security devices you install and monitor yourself like those from Blink and Korner—worth checking out before you buy your next security camera or system.