Drink before you drive says Nissan, which has developed a car seat and steering wheel that change color when the driver is dehydrated.
The seat and wheel are finished in a fabric called Soak which changes from blue to yellow when the driver's sweat begins to contain more salt, an indication that they are dehydrated.
Nissan backs up the development of the fabric by citing a 2015 study which claims driving while dehydrated can have the same impact on driving ability as being sleep deprived, or having drunk alcohol.
The study, conducted by Loughborough University in the UK, claims even mild dehydration can result in increased driving errors, especially during long and monotonous journeys.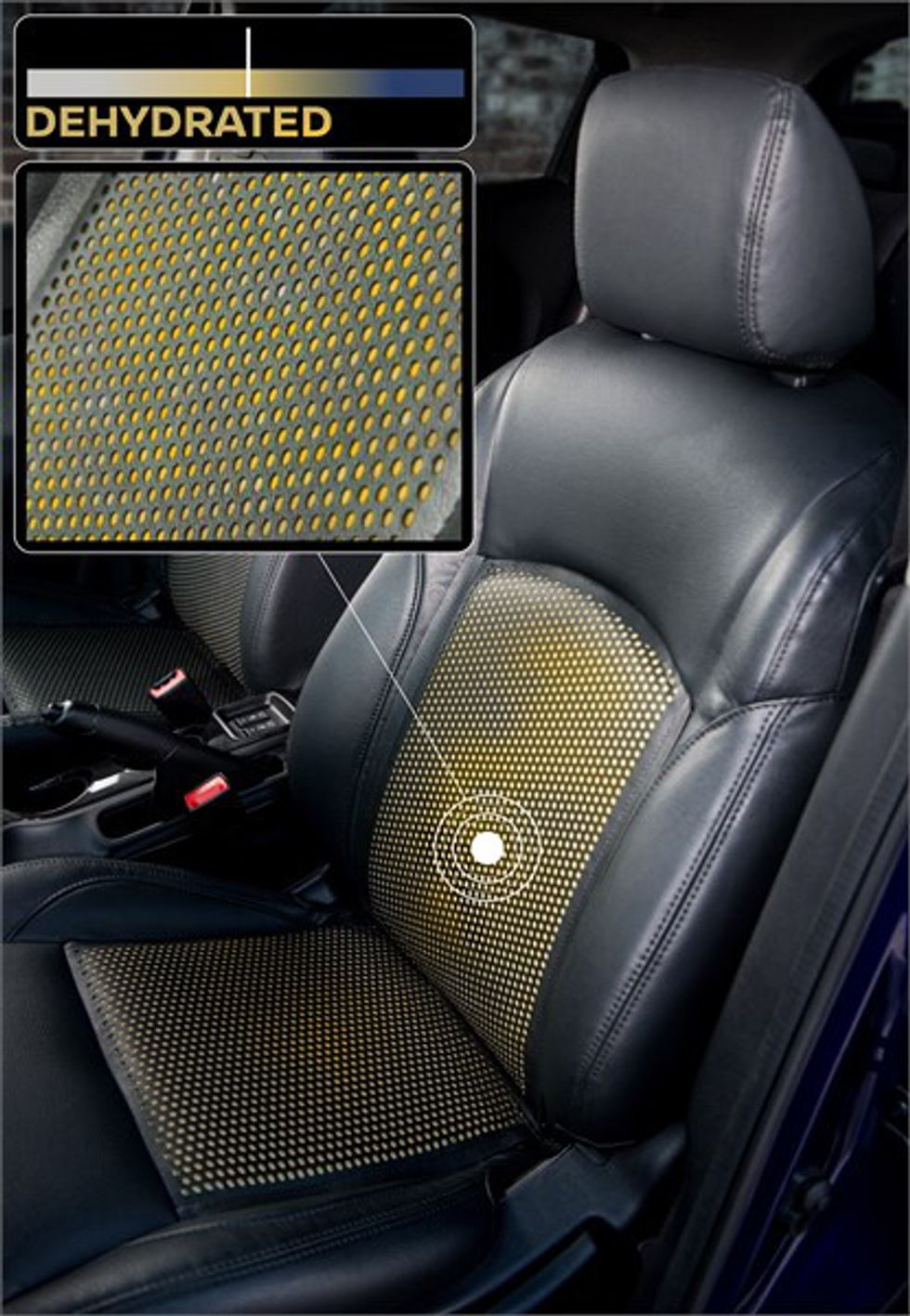 Sweat-sensing fabric turns yellow if the driver is dehydratedNissan
Research also found that drivers who only take a 25ml sip of water every hour, similar to how a driver might consume water from a bottle during a long journey, made twice as many mistakes as those who were properly hydrated. Such mistakes include late braking and drifting out of lane.
The fabric used on the prototype steering wheel and seats was developed by a Dutch company called Droog and with the intention of being used in sports clothing. When put into contact with sweat the fabric turns blue if the wearer in properly hydrated, or yellow if they need more water.
Dr Harj Chaggar, a medical consultant for Nissan Motorsport, says: "While many athletes are well-versed on keeping hydrated, many people outside the sporting sphere remain unaware of the impact of dehydration on physiological performance."
While the fabric was recently shown off on a Nissan Juke crossover, the car maker says it currently has no immediate plans to put the seats and steering wheel into mass production.